This post may contain affiliate links.
Its always a good idea to save water where ever you live and rain barrels are the perfect solution.  I love using our barrel to water the plants around the house, but with water being a premium price here in Central Florida, I do all I can to not waste water in the yard.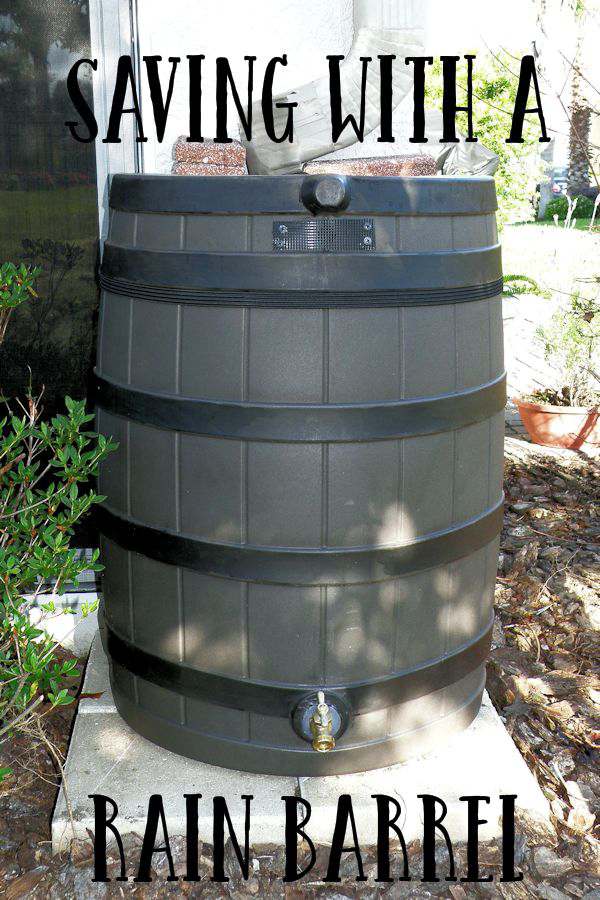 One garden item I have been using for several years now is a rain barrel.  Living in Florida means its hot and you pay dearly for your water usage.  I have a lot of potted plants around the house and having the rain barrel has saved me some money for sure.  And during the rainy season, my barrel is always full.  It only takes a small amount of rain to fill this barrel up.
I love the flat back on it so it fits snug against the wall.  As you can see in the picture above, the rain gutter spout sits on top and lets the rain drain into the screen.  For a couple of years we didn't notice how all the water that didn't go in the barrel was eroding away the sandy ground all around the barrel and the area in front of it.  If it poured hard the water would pour down the side of the barrel where the plants were.  You can see also in the picture I had bricks holding the rain gutter spout still because the water coming down the spout could get pretty intense sometimes.  The barrel had sunk about 4 inches in the ground from all the rain eating away the dirt under the concrete blocks.  We needed to figure a better way to divert the rain water and not cause erosion.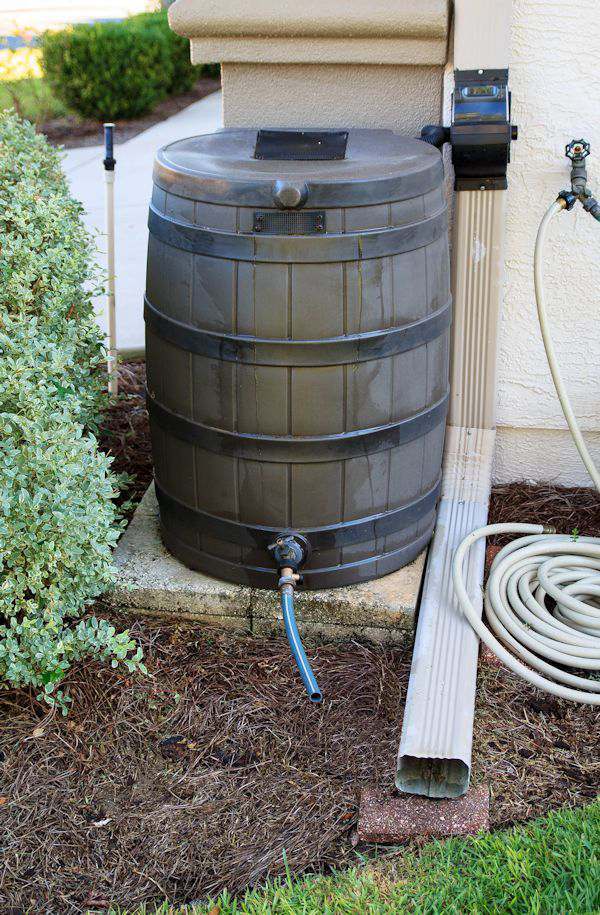 So, we decided to move it to another area of the house and purchase a rain barrel diverter.  Oh my what a difference it made on how easy it is to keep rain from eroding the ground.  I have the short hose connected to the on off valve so my watering bucket spout can collect water easily.  The barrel is now closer to the majority of my pots.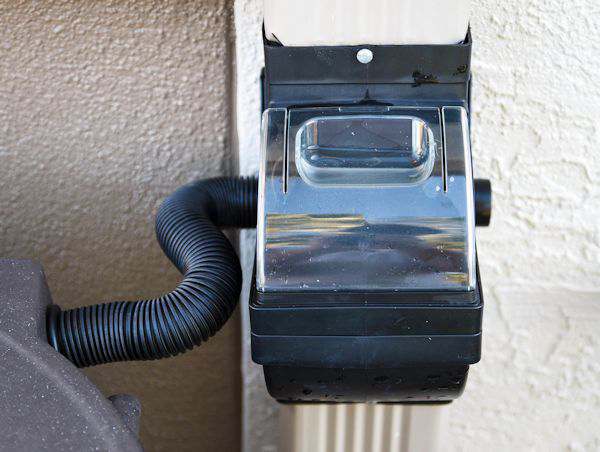 It was really easy to add to our rain barrel and the gutter.  When the barrel is full, the water goes back into the diverter to head out the rain gutter and onto the grass.  No more erosion.  You can open the clear plastic area and pull out any leaves or debris that may collect there.  The video below shows how easy it is to install and why its great to have a rain barrel.
I love the idea of using rain to water my plants and my garden and not water with chemicals in it.  And I love saving money too.
There are so many different types of rain barrels out there to choose from.  But I do highly suggest a rain gutter diverter to keep you from having the same erosion problems we had.
He provides rain for the earth; he sends water on the countryside – Job 5:10
Get your hands dirty,
Tammy
* * * *