This post may have links where I am an affiliate. Click HERE for my disclosure statement. 
One thing is certain, during the holidays and company's coming, I always wondered what will I fix for the crowd.  I also wanted something easy and ready to go first thing in the morning. It seems that everyone is in the house at breakfast time and this meal needs to be hearty and warm.  After making my Puff Up Breakfast Casserole for the folks, I didn't have to wonder what to make in the future anymore.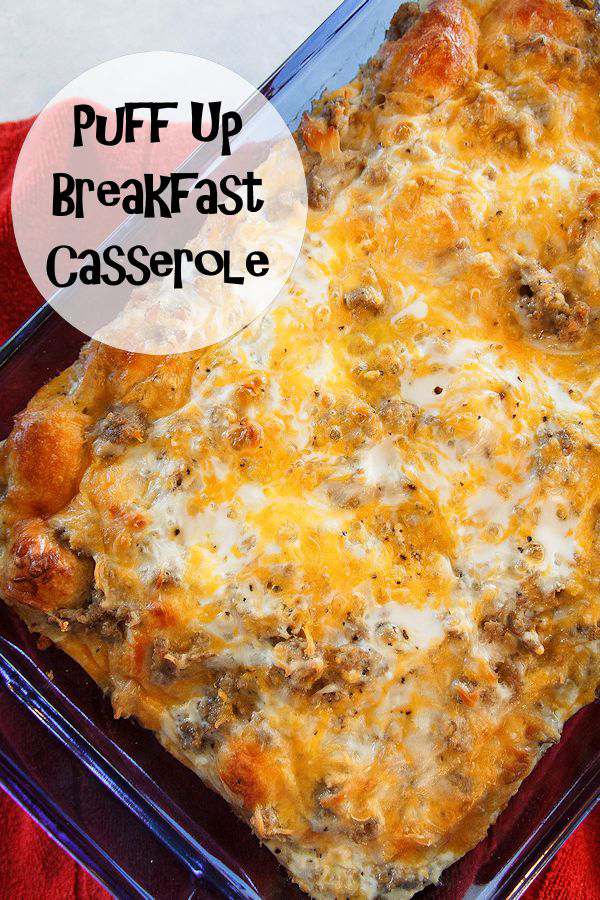 A super easy casserole to put together and it will feed your hungry bunch especially when you don't have time to mess with a complicated recipe for Thanksgiving morning.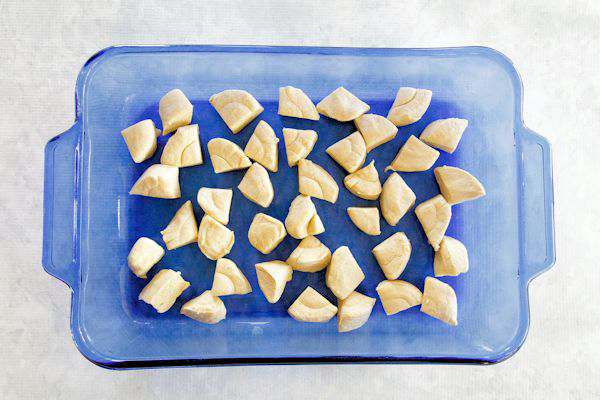 Take your Pillsbury Grands Southern Style Buttermilk biscuits and cut each one into 8 triangle pieces.  I once tried just cutting them in quarters and they didn't puff up very well.  Spread them out evenly in a 9 x 13 casserole dish so that all the cheese and eggs will make their way between all the biscuits.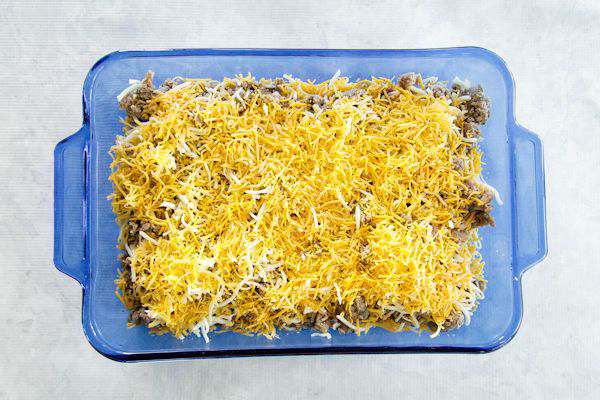 Next add cooked and drained sausage over the biscuits and then the cheeses.  Here is a tip I learned several years ago.  I love sausage and ground beef but not all the grease that comes with it.  So, after cooking the meat, I will put it in a colander and run hot water over the meat to rinse off the grease.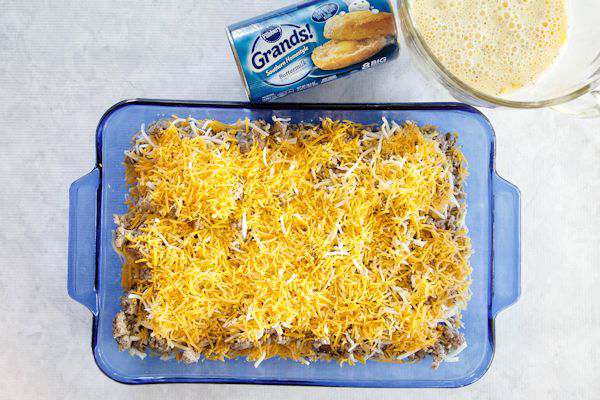 Whisk together the milk, eggs, and seasonings and slowly pour over the biscuits, sausage and cheese.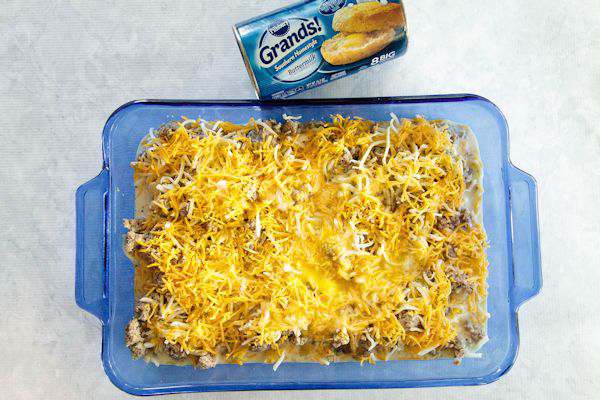 Don't worry if it looks like its not covering everything.  It will cook up very nicely and the biscuits make a nice puffy crust.  You can mix up this casserole, cover and leave in the fridge overnight.  Next morning bake and your family will have breakfast waiting for them.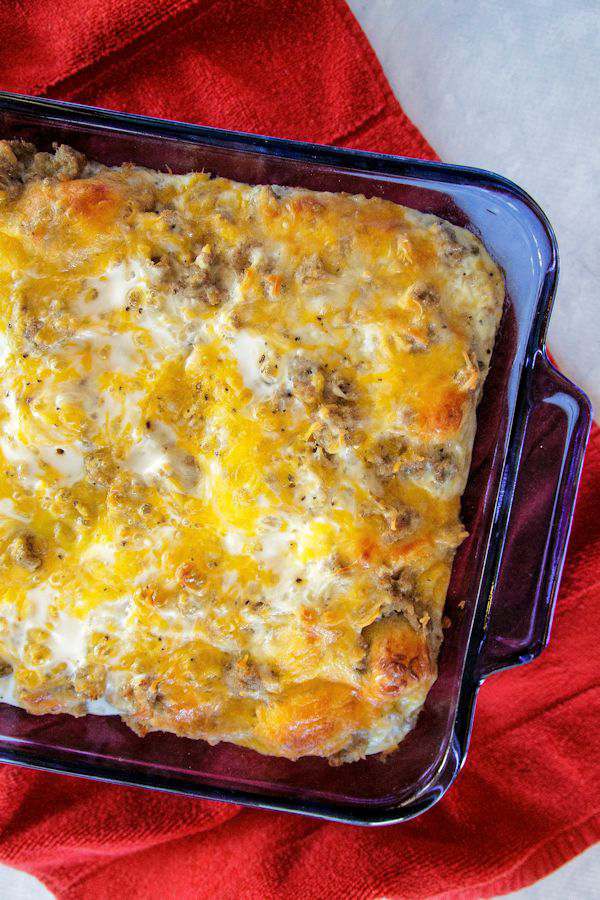 Look at all that golden puffy and cheesy goodness!
This casserole has been such a huge hit with my family and staple every year during Thanksgiving and Christmas.  Feed them on Thanksgiving morning so you can clear the kitchen and get busy with preparing Thanksgiving dinner. If I'm not hosting Thanksgiving, I will get a phone call wanting to know if I am bringing the Breakfast Casserole.
Mr. G and I have enjoyed this casserole many times for dinner too.  Especially when I need to use up eggs that have been in the fridge for awhile.  I usually use the Hot version of sausage and it really gives this casserole a kick.  But, if you don't want any spice, just use regular sausage or if you want a kick and don't have hot sausage, just splash in some hot sauce. You could also substitute different flavors of cheese too.  Such a versatile recipe to make your own #ThanksgivingWithPillsbury.
I bet after you make this dish, you will be asked to make it often.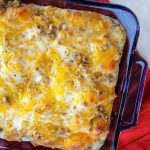 Puff Up Breakfast Casserole
Ingredients
1

lb

sausage cooked and crumbled

1

can Grands biscuits

5

eggs

1 1/4

cup

milk

8

oz

Sharp Cheddar cheese shredded

8

oz

Mozzarella cheese shredded

1/4

tsp

garlic powder

salt & pepper
Instructions
Preheat oven to 350 degrees.

Light spray a 9 x 13 pan with cooking spray. Cut the biscuits into 8 small triangles and evenly space in the pan. Top with cooked sausage and cheeses.

Whisk together eggs, milk, garlic powder, salt, and pepper. Pour over biscuits, sausage and cheese.

Bake 30 - 45 minutes until golden brown. Let cool for 5 -10 minutes before serving
Enjoy,
Tammy
* * * *
Other Posts You May Enjoy: