"This post was sponsored by Fresh From Florida as part of Influencer Activation for Influence Central."
Blueberry pancakes are a wonderful treat when fresh blueberries are in season. These Quick And Simple Blueberry Pancakes Are A Hit For Any Breakfast Meal.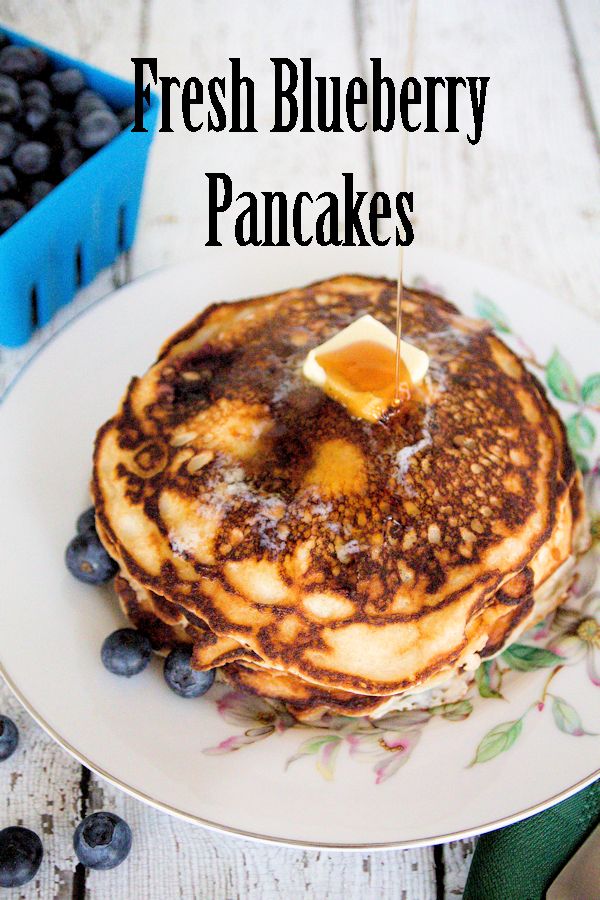 Wow!! What a month it has been for picking fresh fruit and veggies to put up in the freezer for the year.  Our recent trip to pick blueberries was so much fun. In 15 minutes, we had 5 pounds of berries picked.
After we packed the freezer with blueberries, it was on to bringing home sweet corn.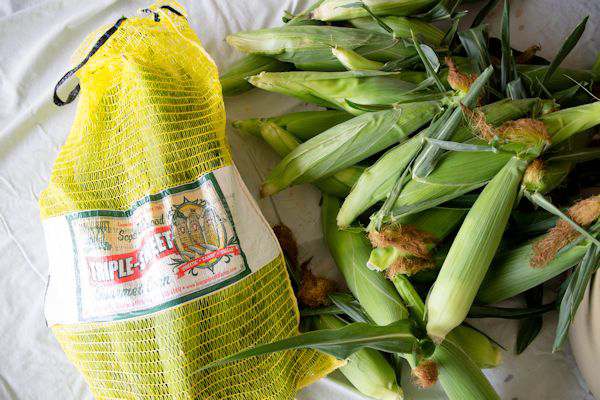 Oh, how I loved driving through acres and acres of Florida farms on our way to the corn farm. We didn't have to pick the corn ourselves, which really isn't a hard job, but a hot job. We purchased 2 bags of ears and off we were to get them shucked, cooked, and in the freezer. One thing about corn, it's best to pick and put it up the same day.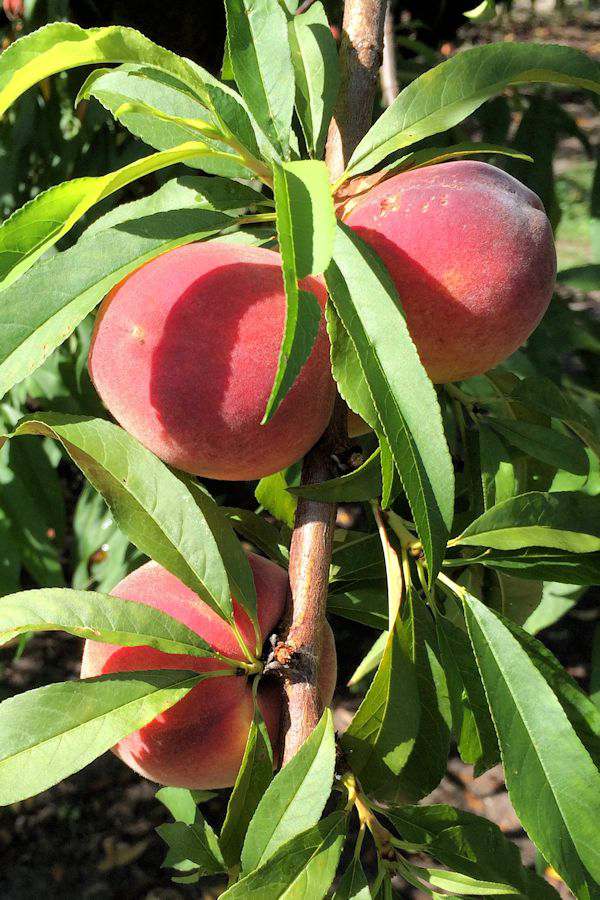 Our last picking of the season was peaches. We hadn't been to this U Pick farm before and it was literally right down the road! Hubby and I both had our baskets full in a matter of minutes. I just had to taste one on the way back to the car and the juice was running down my chin and onto my shoes. We both have been enjoying these peaches this past week.
If you plan to not put any peaches in the freezer, pick them when they are still a bit hard and store them in the fridge, where they will stay fresh for several days. When you are ready to use some, just set them out on the counter until they start getting soft.
One of my favorite recipes to make with blueberries is pancakes. There is something really special about using fresh blueberries in pancakes. A really good and easy recipe I found on the Fresh from Florida website recipe section. I've never made pancakes with ricotta cheese before, but the flavor was so good,  melt in your mouth – YUM!!
I don't have a grill to make many pancakes at one time, so I use one of my larger skillets.  Since there are just the 2 of us, it works out fine. I have learned a few tricks over the years of "torching" pancakes and following simple rules will give you the most perfect pancake.
Add a Little Butter in the Pan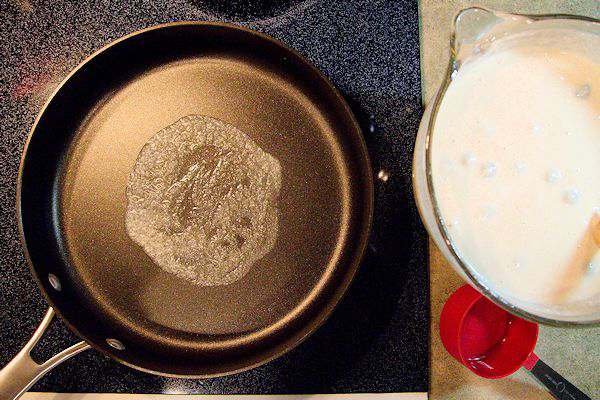 Adding that little bit of butter not only helps the pancake from sticking to the pan but it adds so much flavor.
Use Medium Heat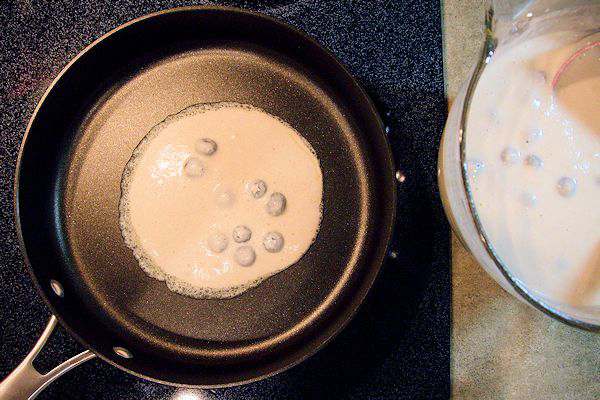 There must be some kind of rule out there that says you must cook everything on high!!  Stop it!!!  Good pancakes take time and a bit of patience.
Watch for the Bubbles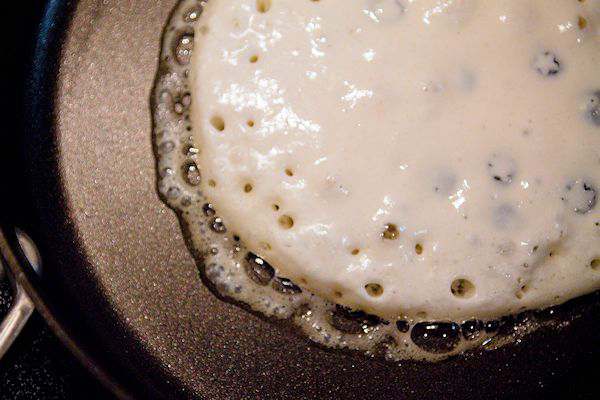 See all those beautiful bubbles in the pancake?  That's the sign which tells me it's time to flip that pancake over. Here is where the butter really comes in handy by making the edges just a bit crispy. My favorite part.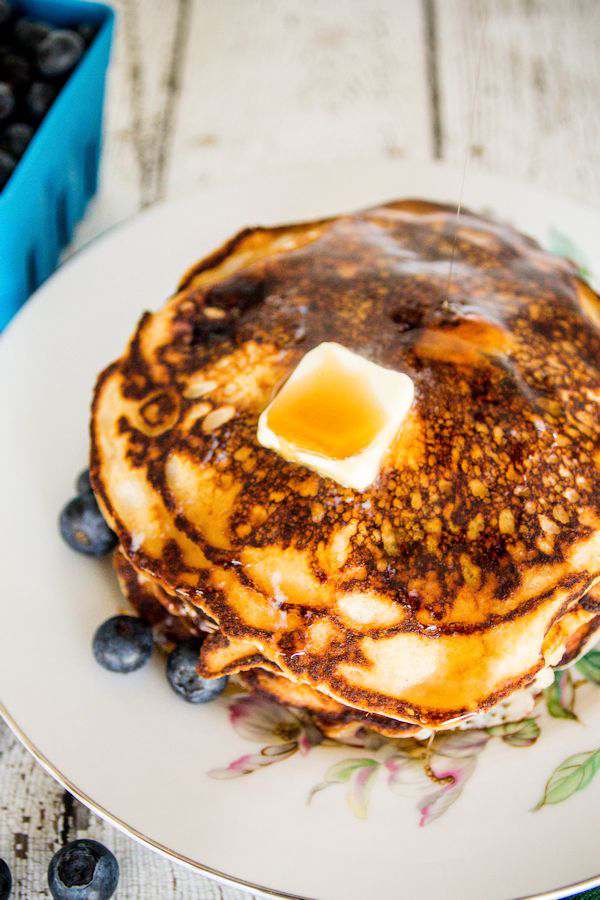 Even though you can't see the blueberries in the pancakes, they are there.  Just bursting with flavor. I will always get that sweet smile from my hubby when I make these for dinner.
Fresh Blueberry Pancakes
Pancakes made with fresh blueberries
Ingredients
2 ½

cups

pancake mix

2 ½

cups

milk

2

cups

ricotta cheese

1 ½

cups

fresh Florida blueberries plus more for garnish

¼

stick of butter for cooking
Instructions
Whisk together the pancake mix, milk, and ricotta cheese in a large mixing bowl until smooth.

The pancake batter should be thick (you can adjust the consistency by adding more milk or pancake mix).

Gently fold the blueberries into the batter. Preheat a large sauté pan or griddle over medium heat.

Add a small amount of butter to the cooking surface.

Add an even amount of pancake mix to the cooking surface, making sure not to overcrowd the cooking surface.

Let the pancakes cook until bubbles start to form in the top of the batter.

Flip pancakes and continue to cook until golden brown and cooked throughout.

Repeat process until all the pancake batter is used.

Keep cooked pancakes warm in a 250-degree oven until ready to serve.
Like this recipe? Don't forget to share!
Follow me at @tammy1999
Be sure to check your labels for the Fresh From Florida sign and enjoy the bounty we have to share from the Sunshine State. And check out the Florida Department of Agriculture website for more information and yummy recipes for fresh produce and seafood.
Enjoy,
Tammy
* * * *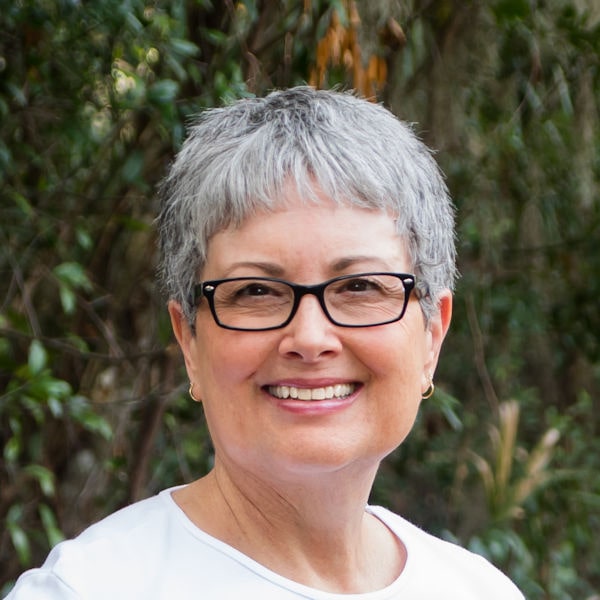 I'm just a country girl loving my geeky life with my wonderful husband, always taking pictures, getting my hands dirty in the garden, being crafty, exploring with travels and enjoying all this on a budget. But above all, living my faith as a child of God!
Read more about me and check out my media kit. Our Privacy Policy