Skillet Blackberry Cobbler
When its blackberry season, it's the perfect time to make Skillet Blackberry Cobbler. Its a southern tradition with a simple crust for this tasty dessert.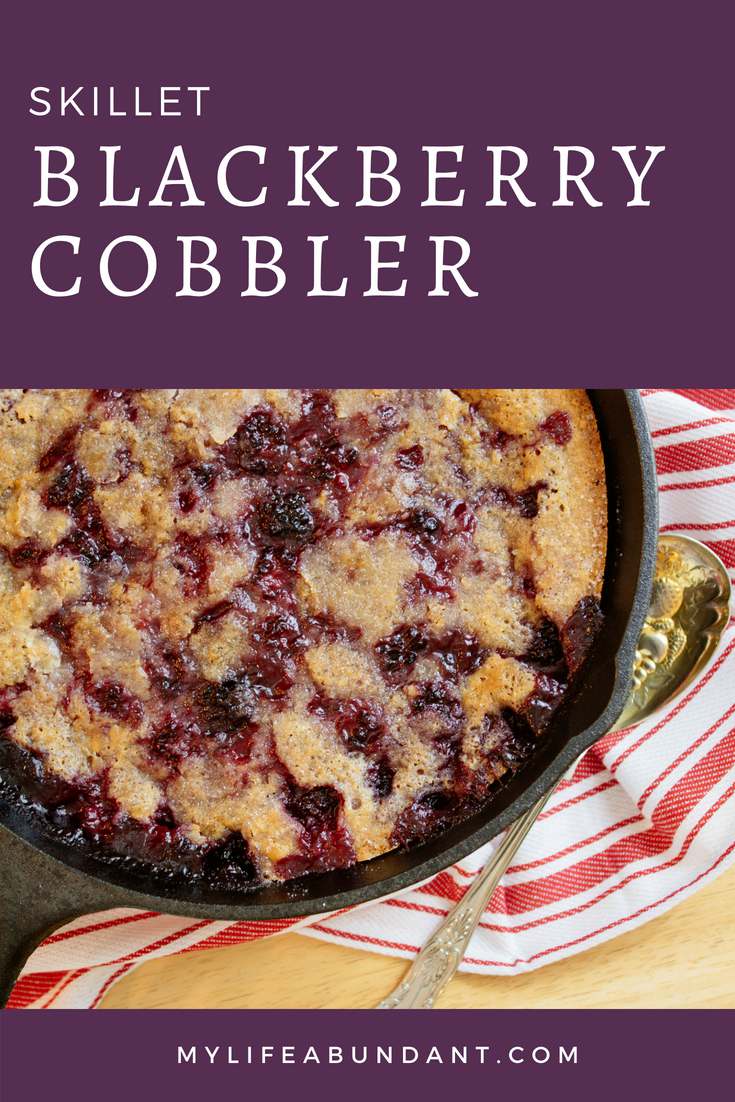 I love picking blackberries and that goes all the way back to when I was younger. During summer and I was at Girl Scout camp, there were wild blackberry bushes growing in the woods. And it always seemed to be the perfect time to pick them when I was there.
I remember the year our group was told we were going on a survival trip for one night. I wasn't worried because I knew the blackberries would be our meal for that night.
One thing about wild blackberry bushes is they do have thorns. Thick, sharp, cut your skin thorns. But it didn't matter. The berries were always so good and such a treat when you were tired of camp food.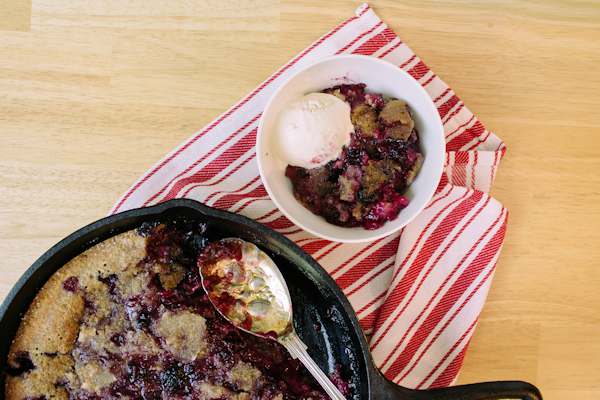 I now get my blackberries from one bush I have in my yard. And yes, it has the same thick, sharp, cut your skin thorns. But, I learned my lesson and now wear thick gloves when I pick early in the morning.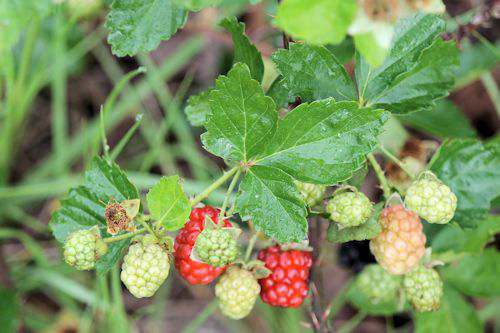 My bush came from a fellow gardener who gave me a sprout of her 100-year-old heritage bush. It didn't take long for that bush to grow and start producing. Blackberry bushes love to climb, so if you have a fence they will love it there. You can see in the picture above that my bush does produce nice clumps of berries.
I  know there are varieties of blackberry bushes out there which are thornless, but I'm not sure about the taste of the berries. I have heard the Burpee Thornless Blackberry was a good variety for zones 6 – 10. If anyone has a variety of blackberry bush that is thornless which produces nice sweet berries, let me know.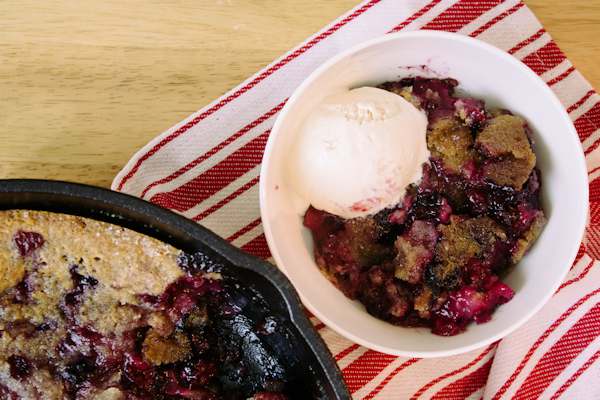 I will wash the berries, drain in a colander and let them dry on a sheet pan. After they are completely dry, I set them in the freezer to flash freeze and then place in a gallon freezer bag. After I have a gallon bag filled, its time to make my Skillet Blackberry Cobbler with homemade ice cream on the side.
What is your favorite way to use blackberries?
You May Also Like:
Enjoy,
Tammy
* * * *