Sloppy Joe Cornbread Casserole
Hearty and easy to make Sloppy Joe Cornbread Casserole for the whole family to enjoy. Not messy and easy cleanup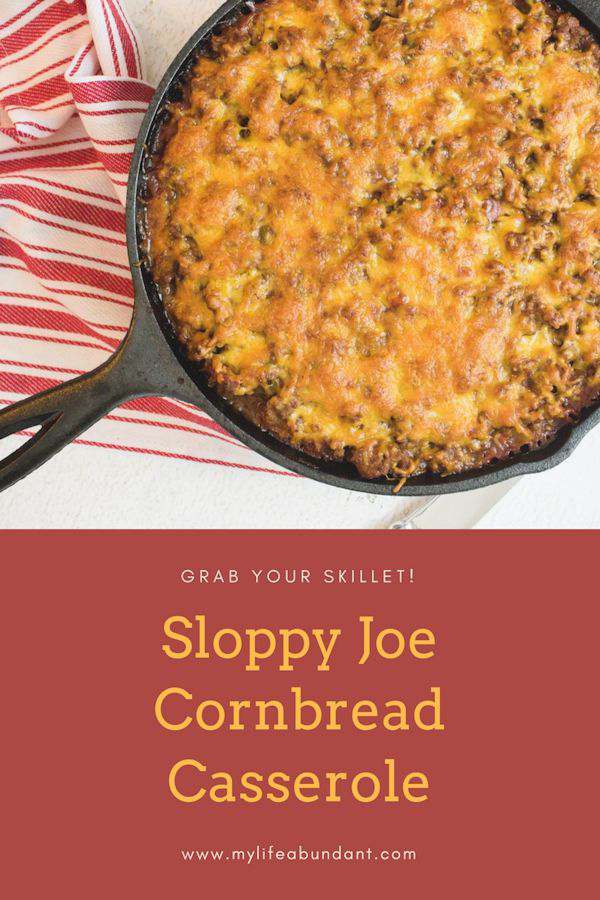 I love making casseroles of any kind. Easy to make, you can have more than one meal from it and it's great for feeding a crowd. There is just something so hardy about a casserole on a cold day. One of my hubby's favorite is Sloppy Joe Cornbread Casserole.
I must confess. I recently bought my first cast iron skillet by Lodge and I couldn't be happier. I lived in the south most of my life and never had my own cast-iron skillet.
Reasons why I didn't purchase a cast-iron skillet before:
The skillet wouldn't cook evenly on my smooth surface stove
Hard to keep clean
Would rust easily
I was wrong on every count and reasons I shouldn't have been worried about.
I should've listened to my Georgia raised husband in the first place. (But don't tell him I said that)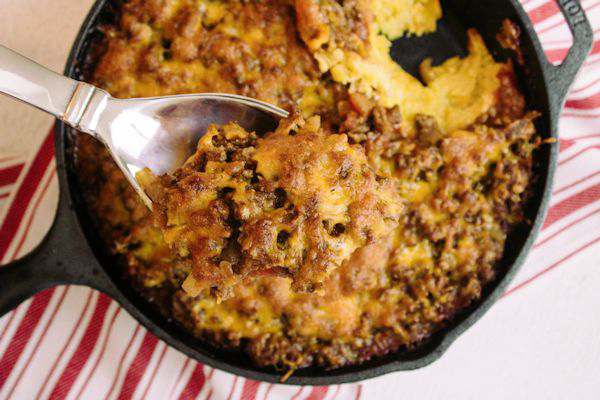 This recipe was super easy to make and the ingredients can be as simple as you like. You could make your own Sloppy Joe Sauce and cornbread, but if you are in a hurry, use a box of Jiffy mix and canned Sloppy Joe Mix.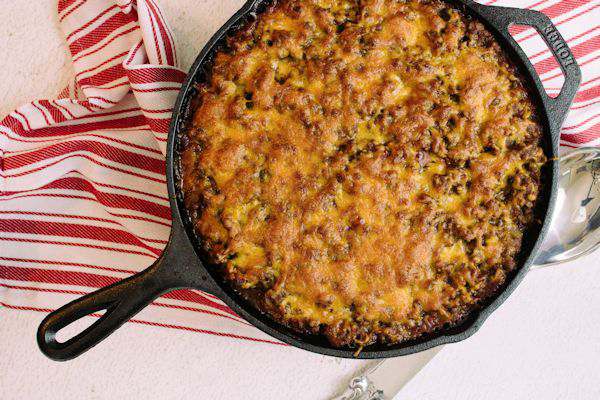 What I love most about this recipe is that it's not as messy as a regular sloppy joe sandwich. Just serve with a side salad and you have a great meal for the family. With less clean up of not only the table but the kids too.
You may also enjoy:
Enjoy,
Tammy
* * * *
You may also enjoy