An easy baked spaghetti casserole recipe which the whole family will love and surely become a favorite! It's kid-friendly, quick, and uses basic ingredients everyone will love.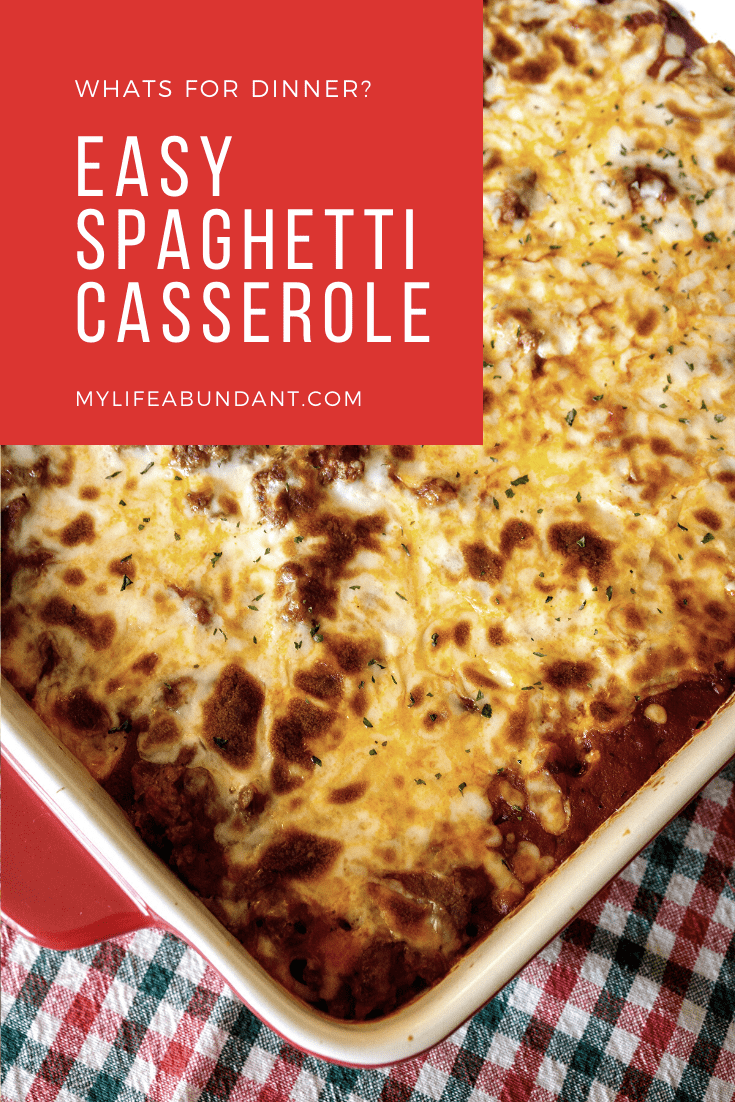 The first time I made this recipe, it was an accident. I was craving spaghetti so badly and I didn't have the ingredients to make my homemade from scratch version. But, I did have the sauce from the jar and a few other simple ingredients.
This recipe has become a staple in our home and my husbands absolute favorite meal to eat. I have made it several times for family members which everyone enjoyed. My brother even asked me to show him how to make it. He doesn't cook!!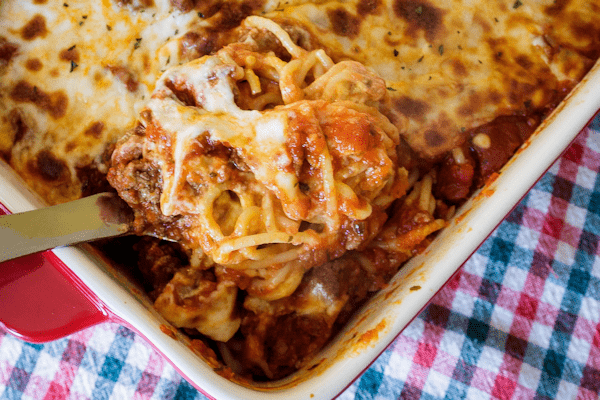 Serve with a salad and your favorite baked bread and you have a meal your family will ask for more and more. I have also made this recipe and put in the freezer. I have a casserole dish with a plastic lid that is perfect for this. Be sure and use freezer labels to help to remember when you made it and what the casserole is.
You may also enjoy:
Enjoy,
Tammy
* * * *