Skillet Cheesy Meatballs covered in sauce and cheese and made in one skillet. Super flavorful meatballs are comfort food for the whole family.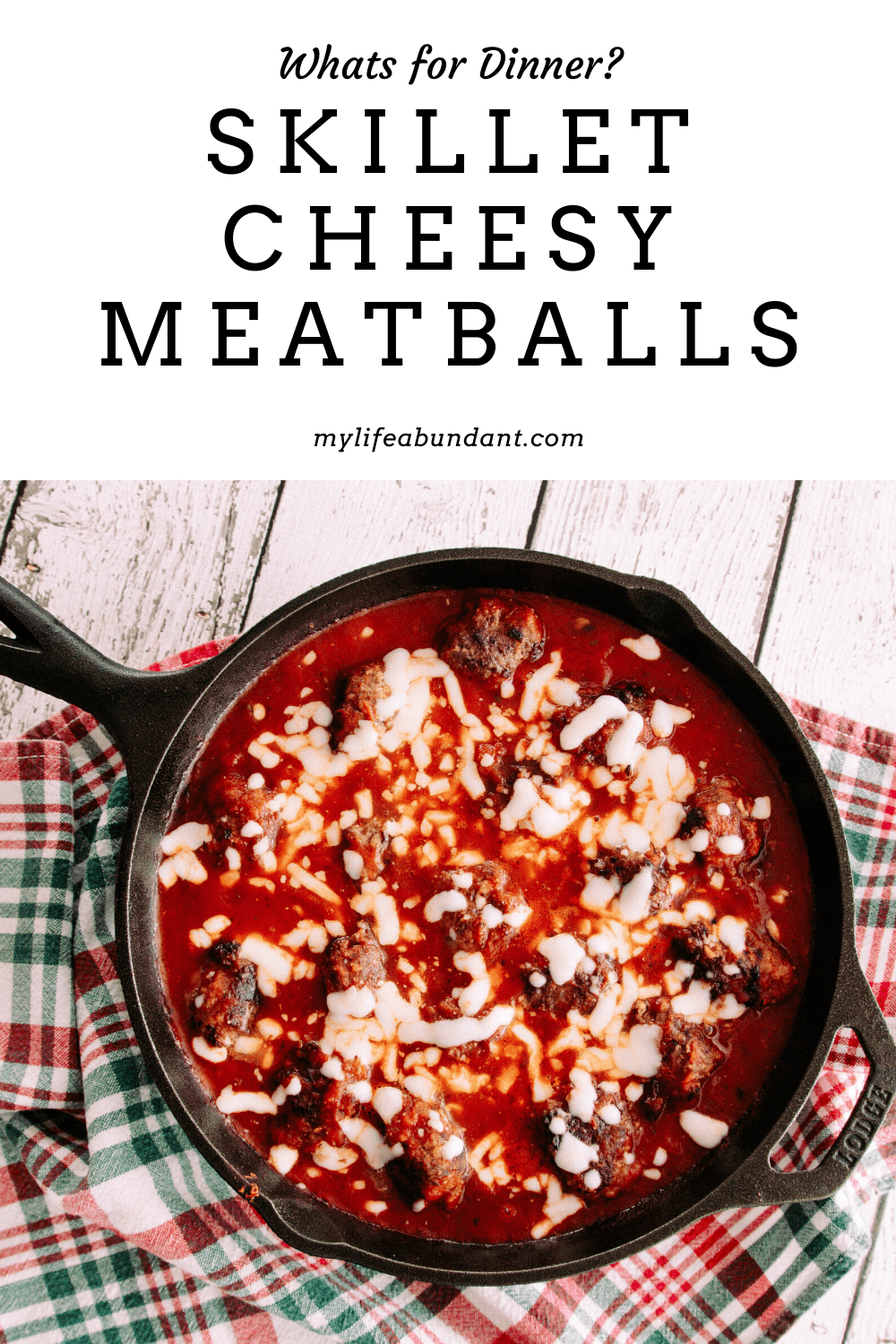 I love making meals from scratch and meatballs or no exception. It's basically a meatloaf recipe, but shaped into balls and cooked. The ingredients are simple but the flavor is oh so good. I love serving this over pasta and with a garden salad.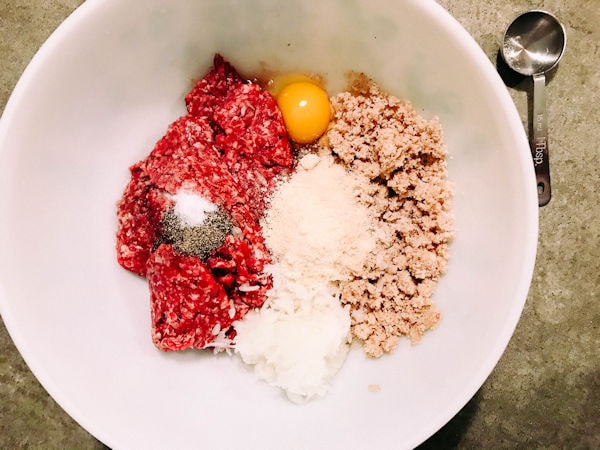 Mix all the ingredients in a large bowl with your hands. Don't over mix! It will make the meat tough.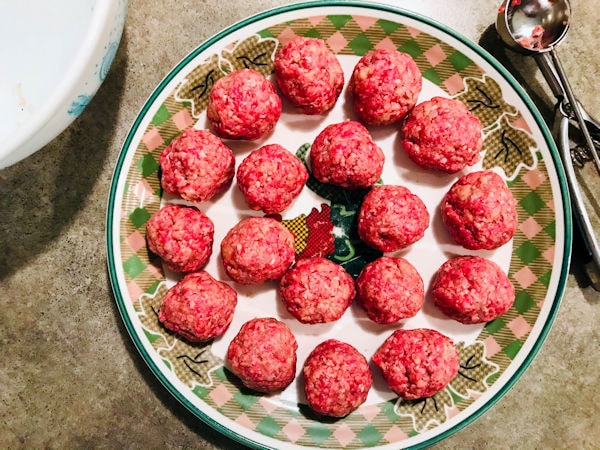 Using a small cookie scoop to grab some of the meat mixtures, drop in your hand and roll to make a small ball. The scoop really helps with making the meatballs the same size.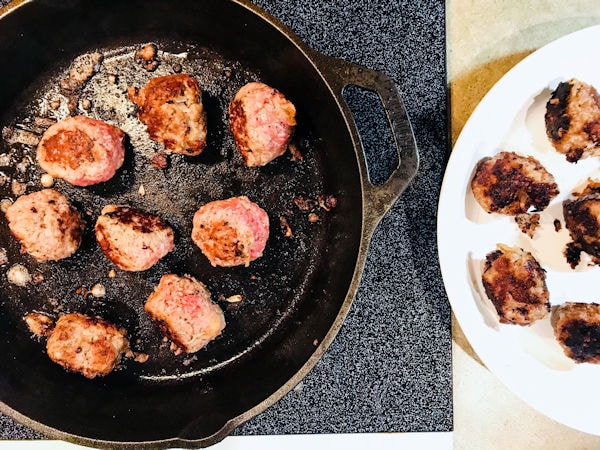 I mist the skillet with a little olive oil and place a few of the meatballs to cook. I keep rolling them around to brown all over. Set aside when done. The Lodge 10.25″ skillet is perfect for this job and browns the meatballs very well. They will finish cooking in the sauce.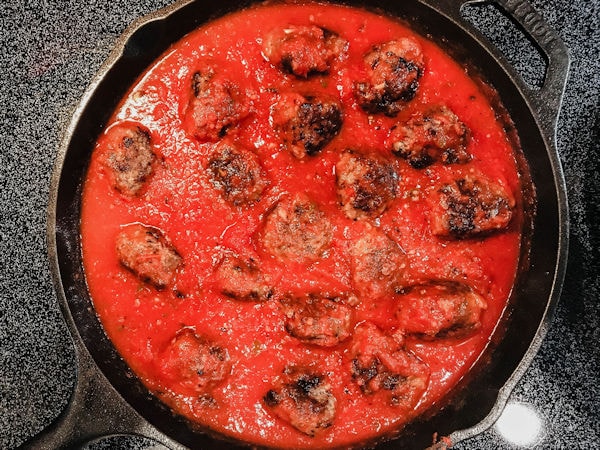 Add the sauce to the empty skillet and let simmer for a few minutes. Add back the meatballs, cover, and let simmer for about 10 minutes. This will assure your meatballs are fully cooked. Add cheese on top, cover and let the cheese melt.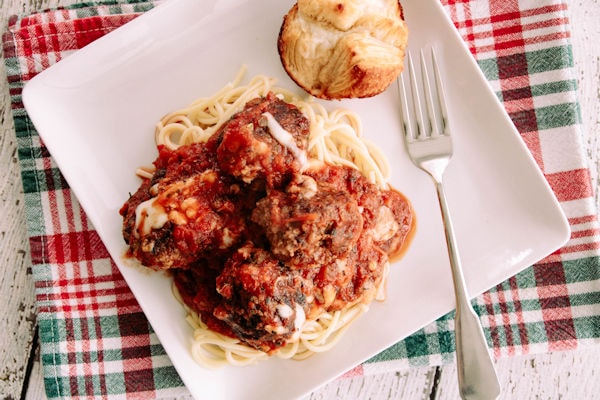 Sever over pasta with a hearty bread for dipping. I can't ever leave any sauce on the plate. This recipe also makes a great appetizer too. 
You May Also Like:
Enjoy,
Tammy
* * * *