Chicken Pot Pie is a classic recipe the whole family enjoys and the ultimate comfort food. Learn how to make this easy chicken pot pie recipe and you will never go back to store-bought again.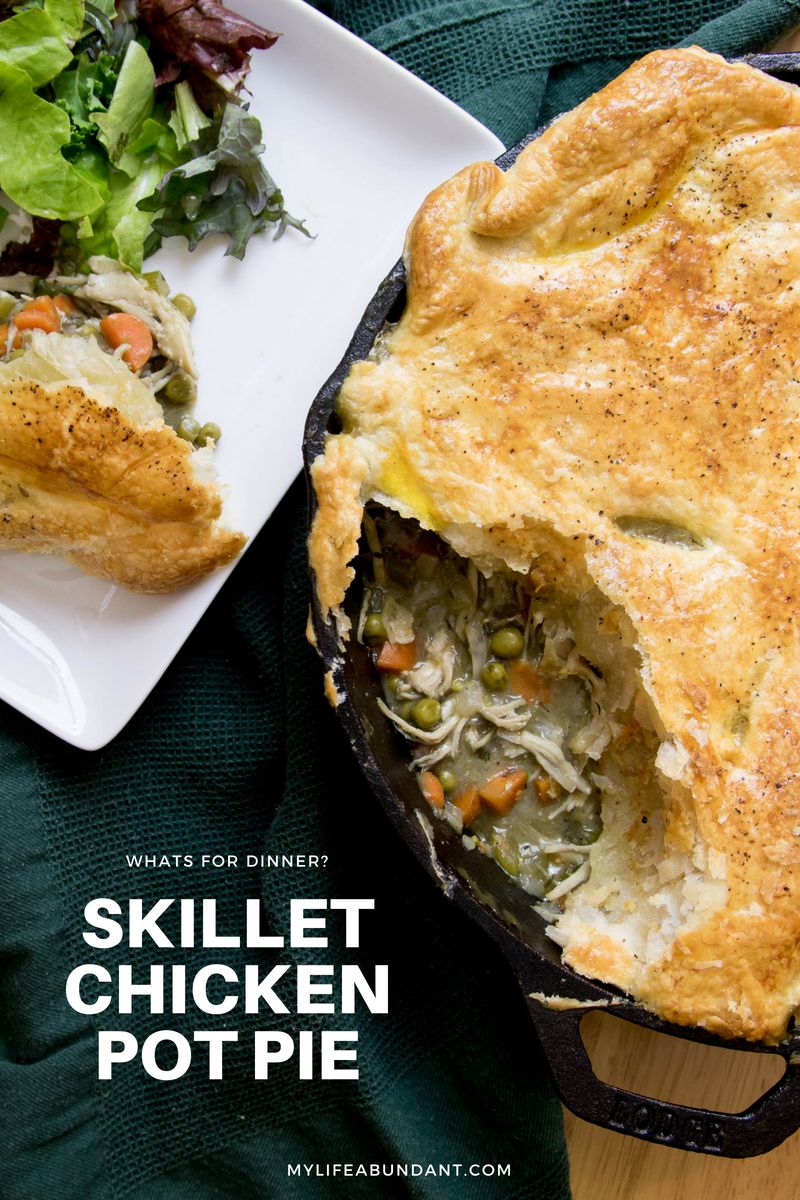 Chicken Pot Pie has been around since who knows how long, but its such a great meal for the whole family. You could also use turkey in place of chicken around Thanksgiving. One can only eat so many turkey sandwiches, right?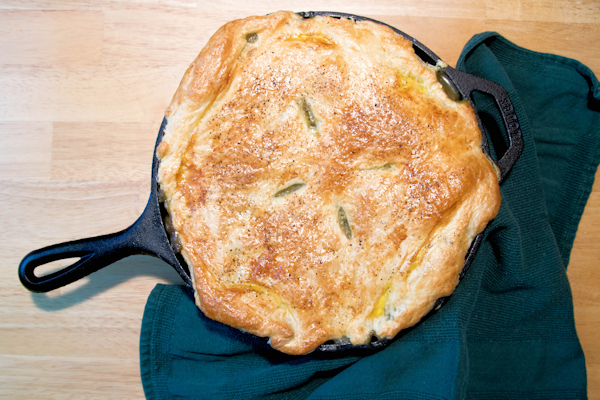 I love how easy this recipe is to make because you don't have to make a crust. The secret is frozen puff pastry which is used only on top. A really flaky crust filled with shredded chicken, vegetables, and a yummy sauce. It tastes so much like home.
I love baking this recipe in my Lodge Skillet and it makes such a beautiful presentation. Doesn't matter if the crust is in a perfect circle or not. It really looks homemade.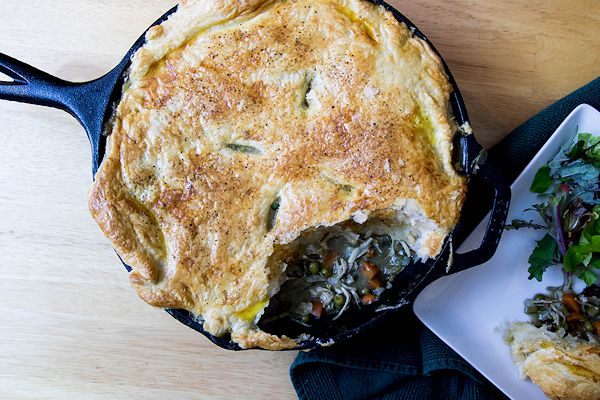 The key to a beautiful crust is to do the egg wash. If not, it doesn't brown very nicely and you end up with burned spots. And don't forget to cut the vents or you will have the filling oozing out the sides and what a mess that is to clean up in the oven.
Make Your Own Shredded Chicken
You can use Rotisserie chicken for this recipe, but I love making a batch of shredded chicken using the Instant Pot. Place 4 frozen chicken breasts in the Instant Pot with 1 cup of water and season with salt and pepper. Set the Manual timer for 10 minutes and when they are finished cooking, let the steam naturally release completely. That really makes the chicken moist. What I don't use, I will put in freezer bags for the next chicken recipe. The chicken broth can also be stored and used later.
You May Also Like:
Enjoy,
Tammy
* * * *