Slow Cooker Chicken Enchilada Soup
If you love the flavor of Mexican food, then you will love this Slow Cooker Chicken Enchilada Soup. It is so cheesy and good!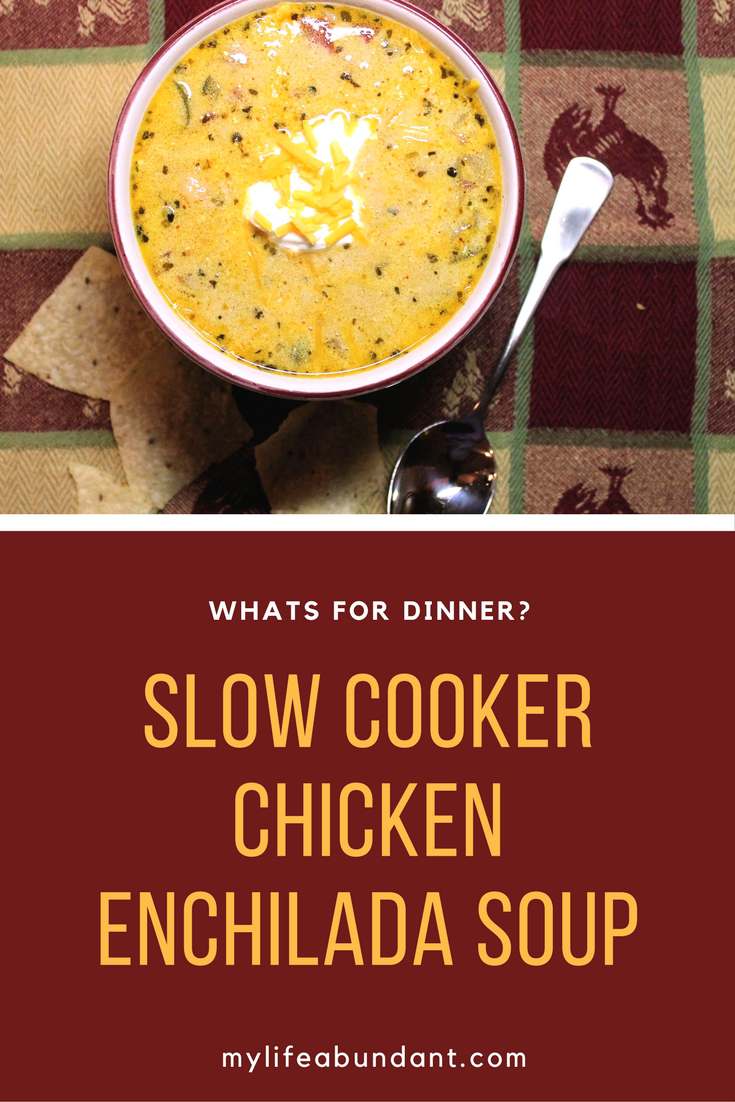 I love making soup this time of the year. It just makes me so warm and yummy but the best part is it's so easy to make in the slow cooker. I found this recipe in the back of my old recipe box and it has quickly become one of my hubby's favorites. Anytime I get thumbs up approval from Mr. G, then I know its good.
With this recipe, you can change up the toppings to whatever you love (cheddar cheese, sour cream, tortilla chips) and by using your slow cooker, it does all the work for you.  If you love the flavors of enchiladas and fork-tender chicken and cheesy goodness, then you will adore this recipe as much as we do.
Instant Pot Version:
Cook the peppers, onions, and garlic on the Saute setting until done. Turn Saute setting off. Add other ingredients  (except for soup toppings) and cook on the Manual setting for 15 minutes. Let the pressure release by itself or manually before you remove the lid. Serve!
You May Also Like:
Enjoy,
Tammy
* * * *