This post may contain affiliate links.
I made this hearty soup the other day when I was searching for something to make.  We were having a chilly week and it just felt like a soup day.  So Hearty Hamburger Soup was created.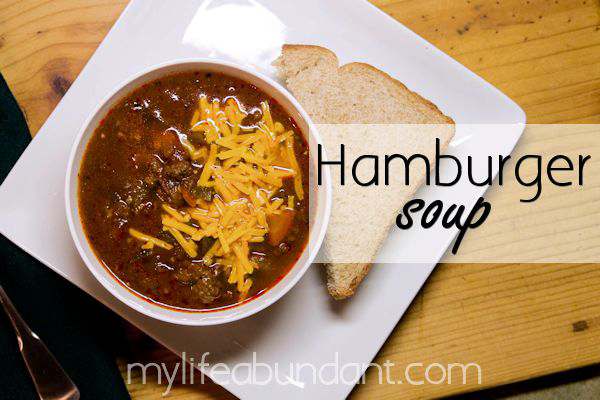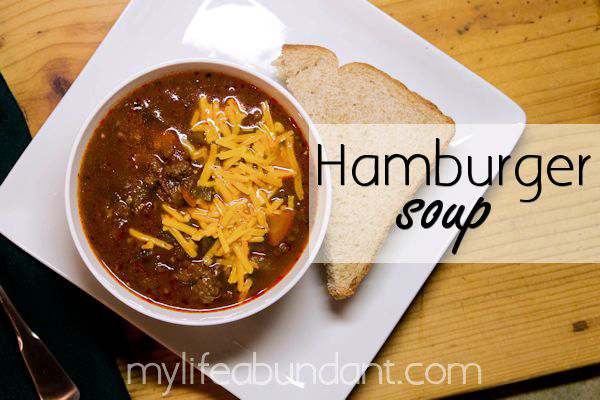 My mom use to make hamburger soup all the time and she usually would throw in it what was in the fridge.  Thats what I love about this recipe.  You really don't have to follow it.  Except for the basics.
You can also put this in the crock pot if you have the beef already cooked.  If you have an Instant Pot, sear the meat and add the other ingrediants.  Set Manual timer for 10 mintues.
I usually add a bit of cheddar cheese on top and that makes it Cheeseburger Soup.  Yummy
Kids will love this quick and easy soup.  Serve with a grilled cheese and they will love you forever!!

Hearty Hamburger Soup
Ingredients
2-½ pounds ground beef (as lean as possible)
1 whole large onion, diced
2 stalks celery, diced
3 cloves garlic, Minced
1 can (14.5 Ounce) can of diced tomatoes
3 cups beef broth, plus more if needed
4 whole carrots, diced
5 whole potatoes, cut in chunks
3 tbsp garlic
½ tsp salk
½ tsp pepper
2 tsp parsley
½ tsp oregano
¼ ttsp of Cayenne Pepper or to taste
Instructions
In a large pot over medium-high heat, brown the meat with the onion, celery, and garlic. Remove the pot from the heat and drain off as much fat as you can.
Return the pot to the heat and add the rest of the ingredients. Stir to combine, then bring to a boil. Reduce the heat, then cover the pot and simmer the soup for 15-20 more minutes, until potatoes are tender but not overly mushy.
If you want to cook in the crock pot, leave potatoes out until the last hour of cooking so they don't get mushy.
You can also cook this soup in the Instant Pot. Sear the meat until done. Add the next ingredients and set Manual for 10 minutes.
Enjoy,
Tammy
*    *    *    *