Need an easy soup recipe for dinner? How about a Hearty Hamburger soup with ingredients you probably already have.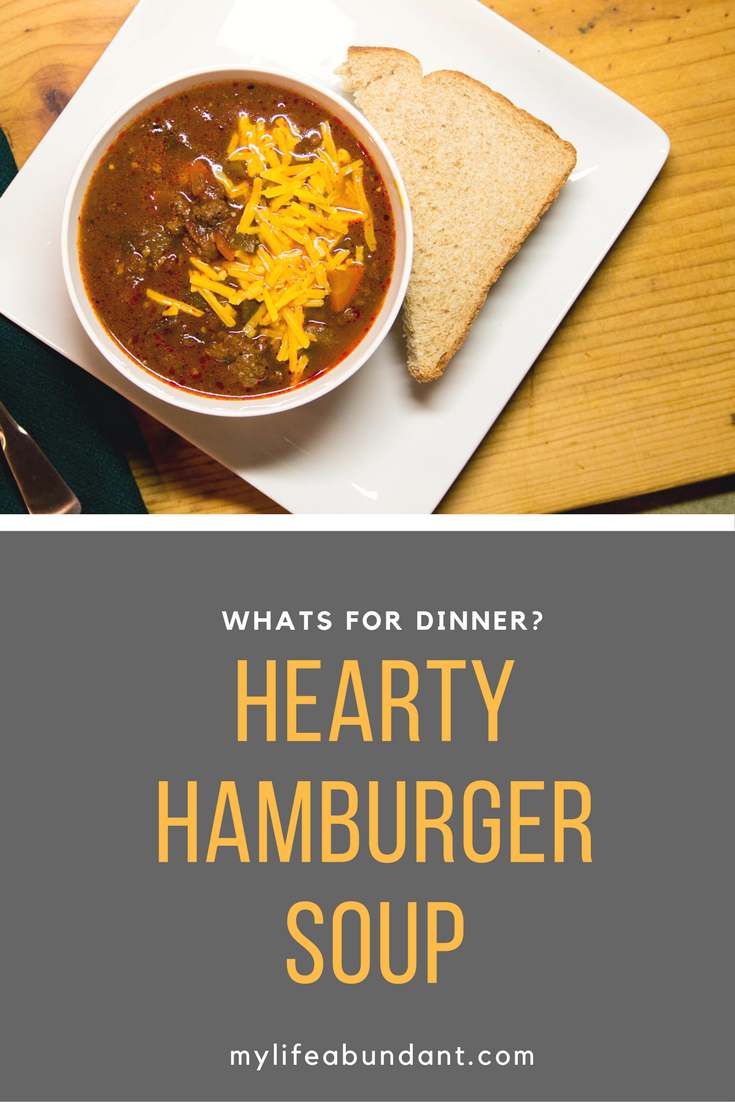 I made this hearty soup the other day when I was searching for something to make for dinner. We were having a chilly week and it just felt like a soup day.  So Hearty Hamburger Soup was created.
My mom would make hamburger soup all the time and she would usually make her recipe version with items that were in the fridge. That's what I love about this recipe. You really don't have to follow it. Except for the basics.
Instant Pot Version:
Cook the beef, onions, and garlic on the Saute setting until done. Turn Saute setting off. Add other ingredients and cook on the Manual setting for 15 minutes. Let the pressure release by itself or manually before you remove the lid. Serve!
Did you know you can also use your Instant Pot as a slow cooker? Just get the Instant Pot Glass Top and use the Slow Cook setting.
I usually add a bit of cheddar cheese on top and that makes it Cheeseburger Soup. Kids will love this quick and easy soup.  Serve with grilled cheese and they will love you forever!!
You May Also Like:
Enjoy,
Tammy
* * * *