Fast and easy hearty Pantry Chili made in the Instant Pot. One-pot cleans up later makes this the perfect meal.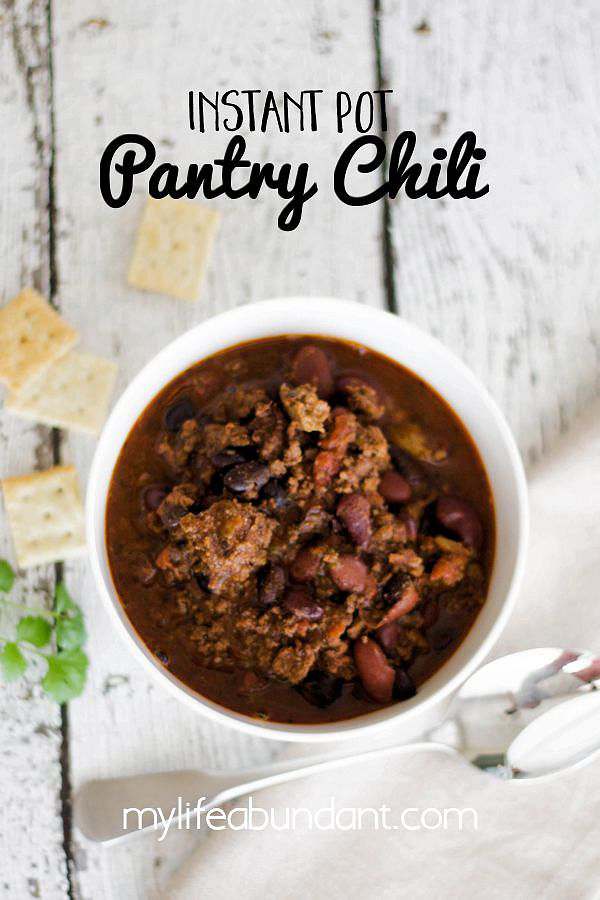 Who doesn't love a good bowl of chili when its cold outside.  There are so many ways to make chili, but I prefer to make mine with ingredients in my pantry.
My Pantry Chili ends up with a different taste every time depending on what beans I use and what tomatoes I have on hand.  And using my Instant Pot only makes the cooking process faster and clean up time quicker.
My recipe is pretty basic and you could mix it up the way you want to make it your own. Since the Instant Pot seers meat, you don't have to drag out an extra pan to cook your meat, onions, green peppers, etc.
Here are the easy steps in not only making the chili but how to use the Instant Pot.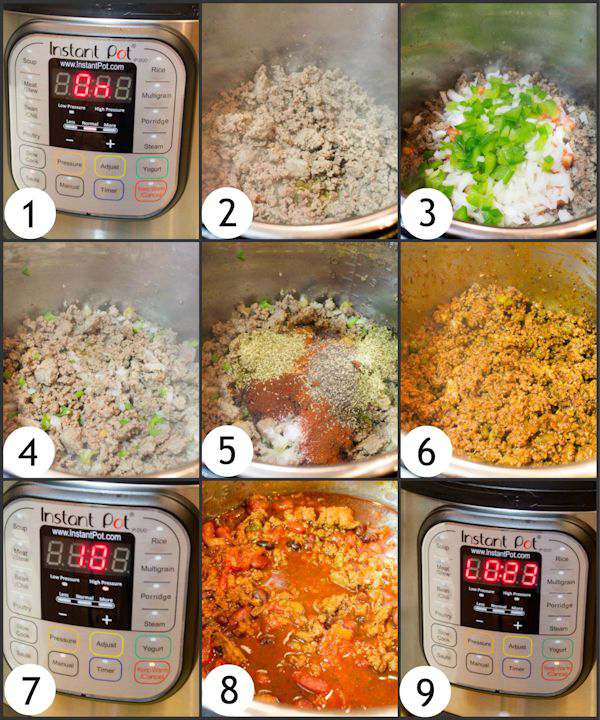 Follow these easy steps:
Make sure the Instant Pot is plugged in and push the Saute button.
Wait until it says ON to make sure it's hot enough, add your meat and saute.
Add chopped green peppers and onions (I had some tomatoes from the garden I cut up and added).
Saute until the veggies are cooked to your taste.
Add the spices and stir well and let saute for a few minutes.
Add the beans and tomatoes.
Touch the Cancel button to stop the Saute cycle, twist the Instant Pot lid in place and make sure the vent on top of the unit is turned toward "Sealing".  Touch the Manual button and change the time to 10 minutes. It will start cooking on its own.
When the timer goes off and you are ready to serve, push the vent over to let the steam out.
If you aren't ready to serve the chili yet, just let it sit on low.  That setting automatically starts after the 10 minutes is up and the steam will let it out on its own.  The lid will not open if the steam isn't all vented out.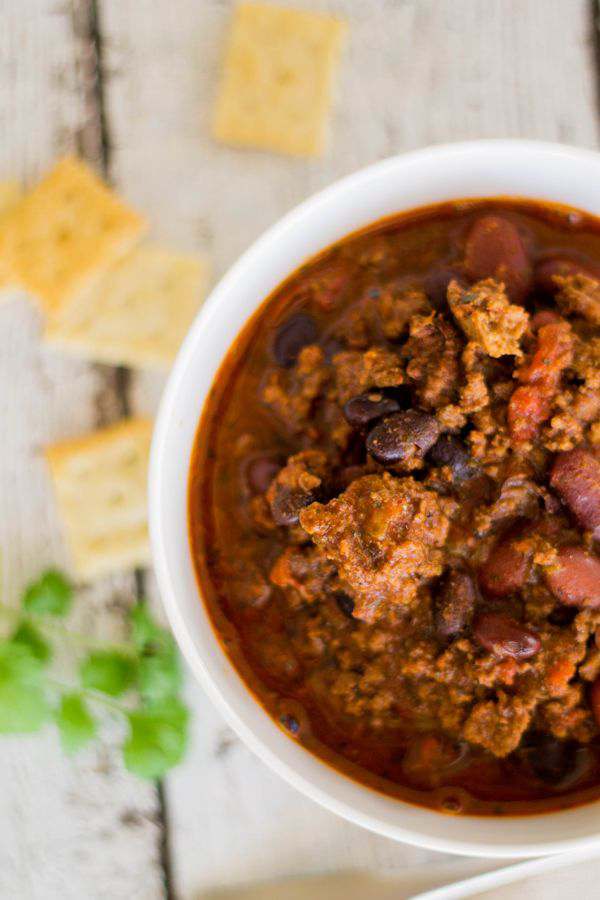 You can also serve the chili straight from the inner pot since it is removable.
When the process is all done, the Instant Pot is so easy to clean up.  The stainless steel inner pot can go in the dishwasher and the inside of the top is easy to wipe off.  I do take off the rubber rim and hand wash it, dry, and replace.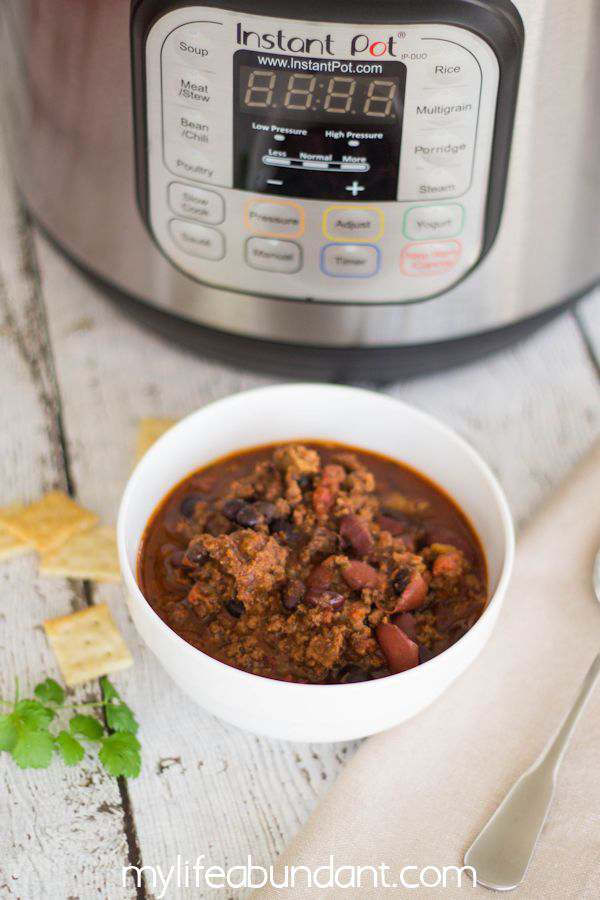 Did you know you can also use your Instant Pot as a slow cooker? Just get the Instant Pot Glass Top and use the Slow Cook setting.
What is your favorite version of chili?
you may also like:
Enjoy,
Tammy
* * * *