This post may contain affiliate links that I receive commissions from purchases made. Click HERE for my disclosure statement. 
Its spring garden planting in Zone 9 and I have made a lot of changes in my very small garden.  I learned a lot from last year and I'm hoping the changes will make a difference in my garden.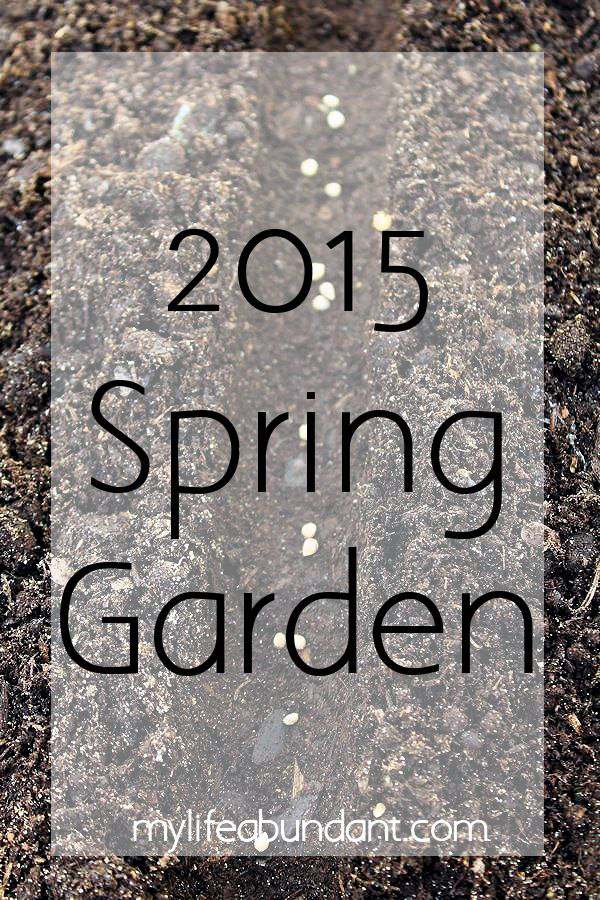 My garden size is about 25 feet wide by 6 feet deep.  I live in a HOA governed community and you can't go out further than 6 ft with your garden.  Works perfect for me because I have an area behind the A/C unit and you can't see it from the road.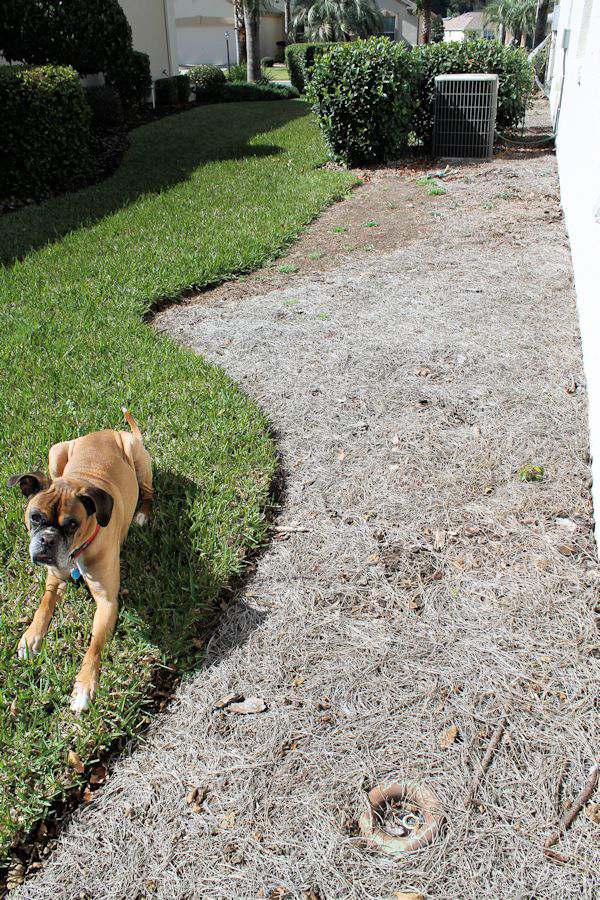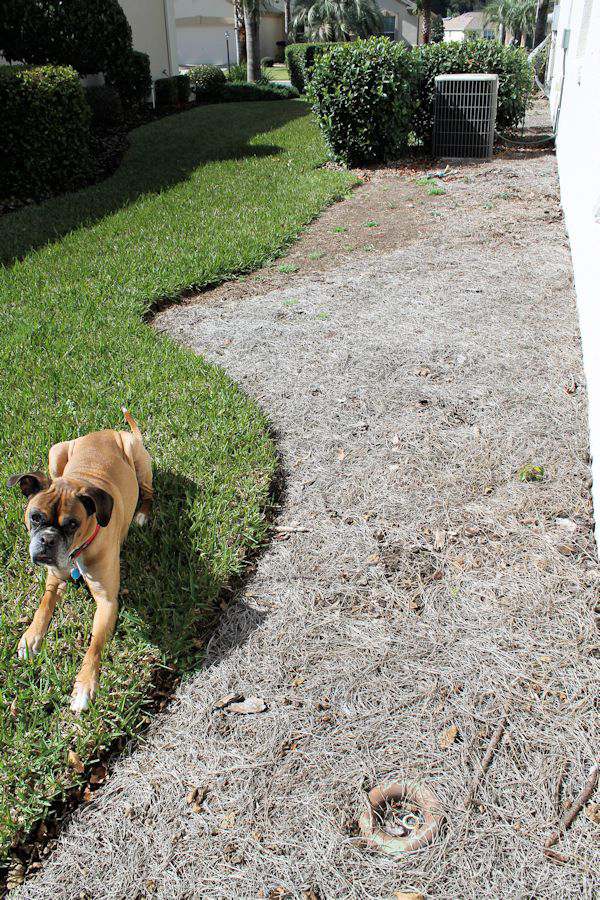 Here is the spot I do my gardening.  Ernest is always out there with me to keep me company.  As you can see its just long and skinny.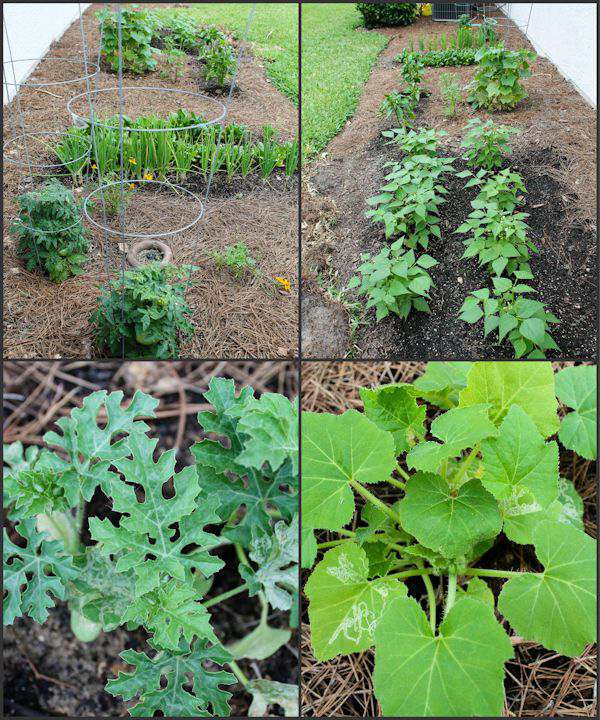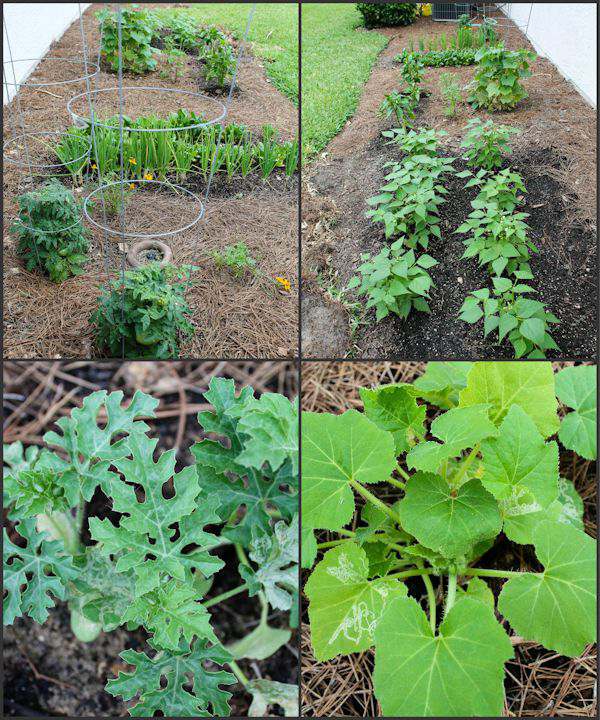 And how I had it laid out last year.
That worked fine, until the heat turned up and which starts in April and doesn't stop until October.  Even though I was keeping it watered and really didn't have a problem with weeds by using vinegar on them, nothing really grew well except for green peppers.  I lost all my squash and cucumbers.  Only harvested a handful of tomatoes from the two plants, a couple of watermelons and only 1 mess of green beans.  The lettuce and spinach did well, but they are cool plants.
So, after talking to and reading blogs of other gardeners in the Zone 9 area, I knew I had to make some serious changes.
So, I went to square foot gardening.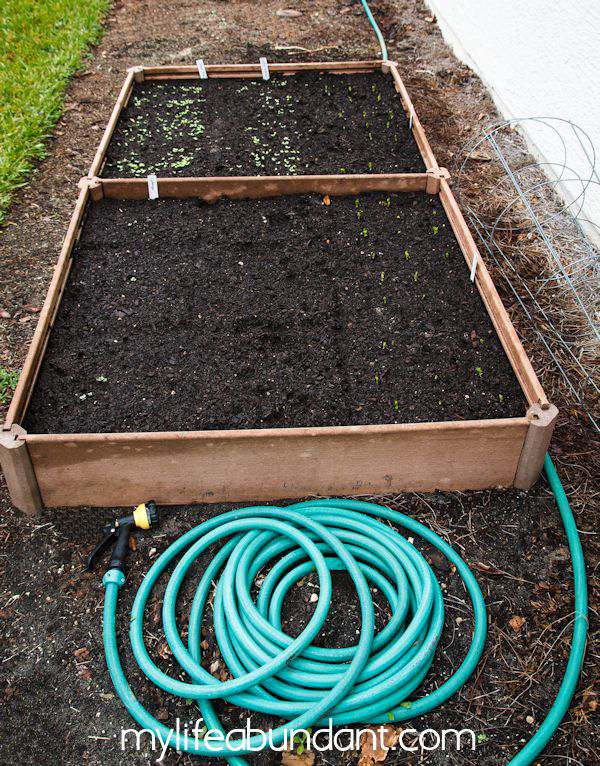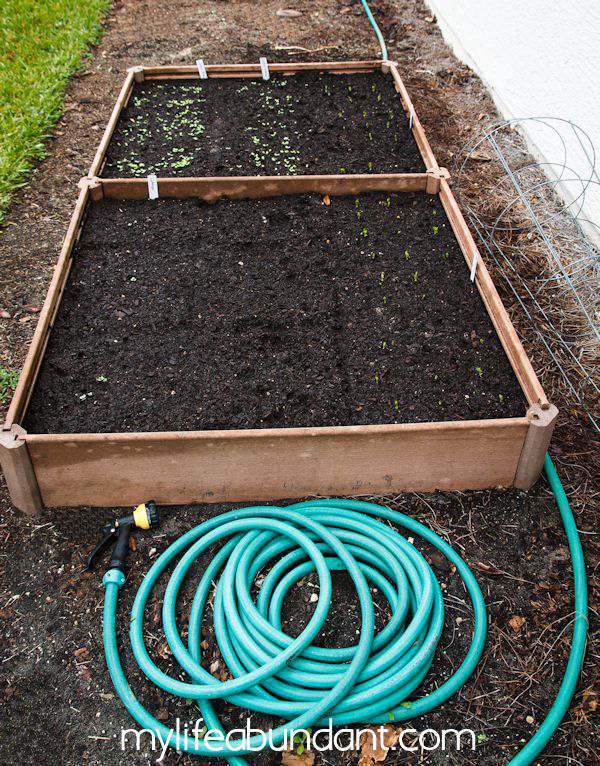 I was gifted the raised garden set, which you can get at Sams, by another gardener who didn't want it anymore.  Its made of a composite material and for Florida, that is a big plus.  If the garden goes as planned, I want to get another set of the raised garden to add for more veggies.
It was easy to set up and I used Black Kow dirt to fill it with.  It has great results down here, especially with tomatoes.  Does it smell like cow manure?  Not really.  I did mix 1 bag of garden soil with 4 bags of Black Kow in each square.  You can find Black Kow at basically any garden supply big box store.
Please excuse the area around the garden.  We are having our house painted in a few weeks and after they are done, I will be putting a nice thick layer of pine straw around it.  I love my garden, but I want it to be pleasant on the eyes as well.  I girl must have a pretty garden.
Right now I have planted leaf lettuce, cabbage, snap peas and bib lettuce in my garden which was planted at the end of January.  I was supposed to plant the cabbage about 6 weeks ago, but we will see what happens.  So far, everything is coming up on schedule and I am having to water every day, except on the rainy days, to keep those seedlings moist until they are a good size plant.  It is so easy to water in a small area.  I will be looking at different ways to water in the future. But for now, it's just me and the hose with a nice spray nozzle.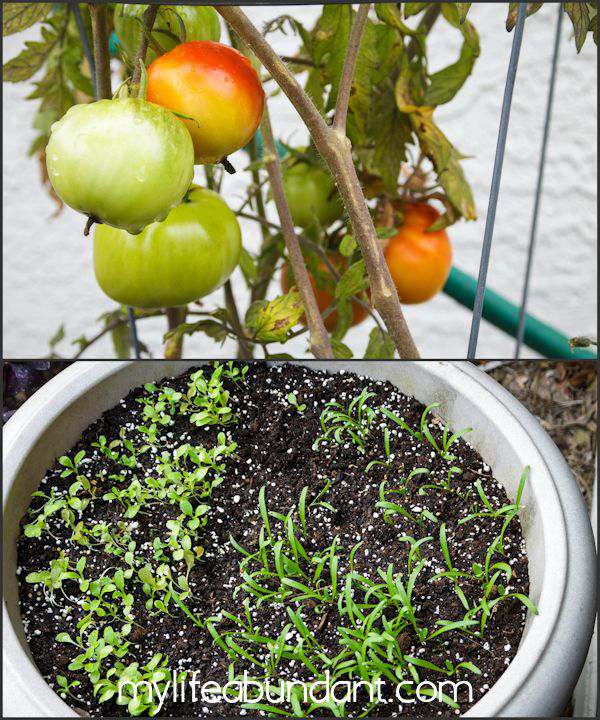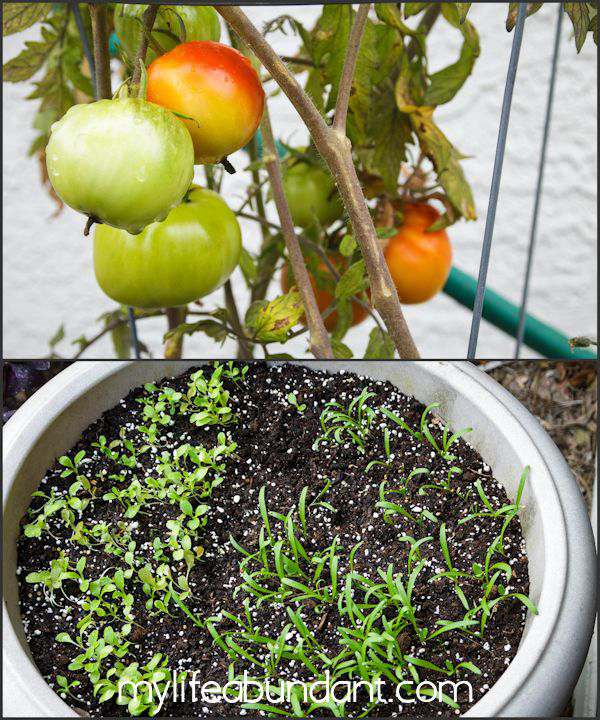 I do have a 5-gallon bucket with a tomato in it.  Another experiment which seems to be working out well.   And my large pot right outside my kitchen door is full of leaf lettuce and spinach I planted a few weeks ago. That area is on the north side of the house and doesn't receive much sun and I think the plants would grow faster if they did receive a few rays of sunshine.  But so far so good.  I love container gardening.  Great for very small areas and very convenient.
I also have my tomato seeds started and they are growing in the lanai until after our last frost date of March 15.  Then I will transfer them to my square foot garden after the spring plants are finished.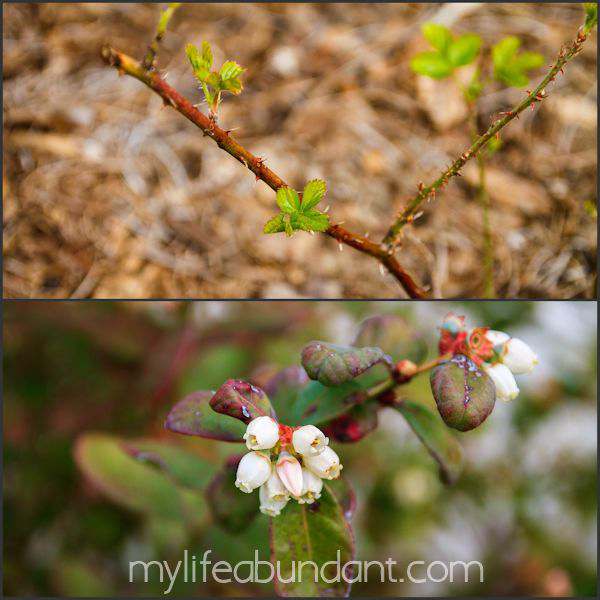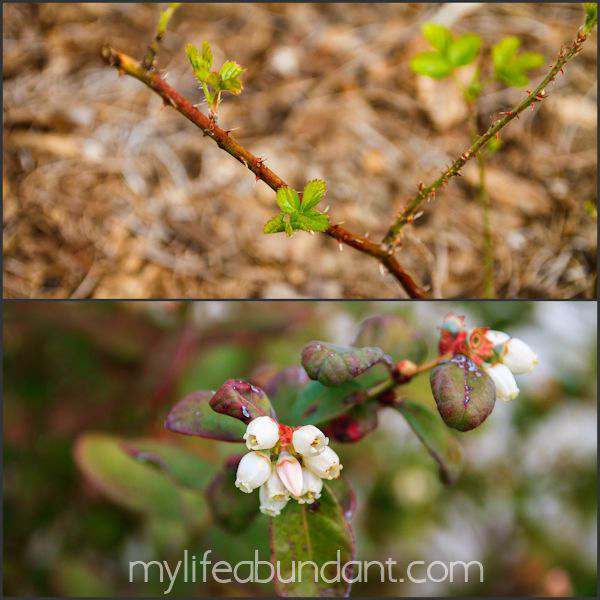 I planted my heritage blackberry plant I had growing in a pot from a cutting and it's starting the leaf very well.  I'm not a fan of the thorns, but the few blackberries I got off it last year were wonderful and BIG.  My blueberry plant is blooming right on time.  I can't wait for that harvest.  I have 2 blueberry plants in our area now and once the second plant is a couple years older, I should have a lot of berries for the 2 of us.
Do you have new plans for your garden this year?
Ask the plants of the earth, and they will teach you… Job 12: 8a
Get your hands dirty,
Tammy
*    *    *    *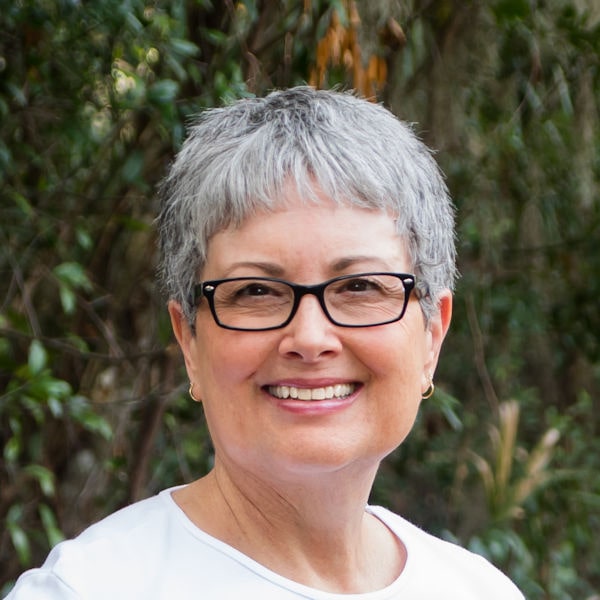 I'm just a country girl loving my geeky life with my wonderful husband, always taking pictures, getting my hands dirty in the garden, being crafty, exploring with travels and enjoying all this on a budget. But above all, living my faith as a child of God!
Read more about me and check out my media kit. Our Privacy Policy