This post may contain affiliate links.
After a workout and especially on a warm day, I love to make a fresh fruit smoothie. Here in Florida, we have so many different fresh fruits available most of the year. Right now its blueberry and strawberry season.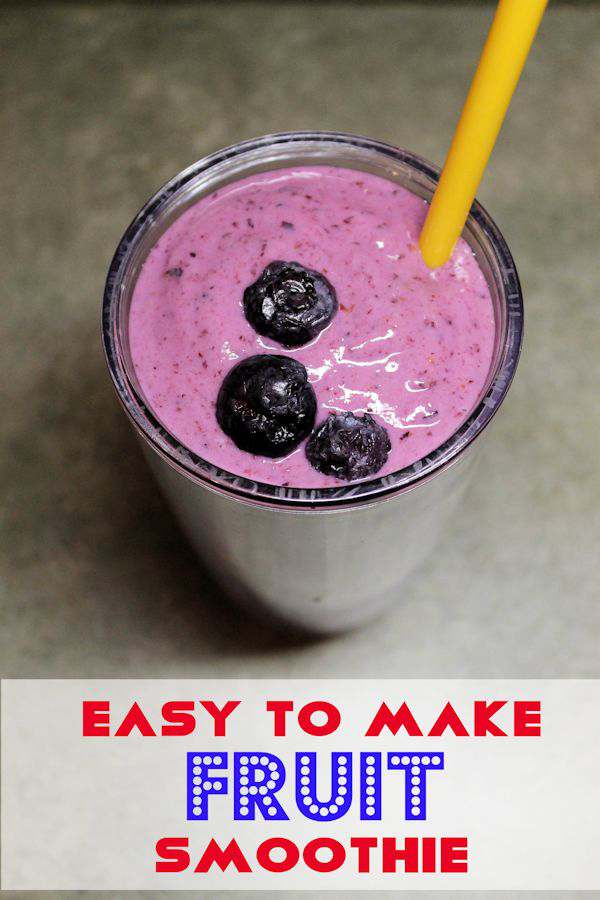 I grow my own blueberry's and just started a blackberry bush. Can't wait to pick my own berries for my smoothies. Yummy!!! I also love going to You Pick Farms and put my bounty in the freezer. Frozen fruit really makes this recipe. Remember when you put up fruit in the freezer to make sure they are completely dry after washing them. If not you will have a huge frozen berry ice mess in your containers.
I will also take bananas, cut them up in slices, lay them out flat on a sheet cake pan and freeze.  After they are frozen, I store in a freezer bag.
My recipe is pretty basic and I change up the fruit all the time.  Blueberry's, bananas, raspberry's, blackberry's, etc.  What ever your fancy is will be great in this recipe.  This recipe is so easy, the little ones will love inventing their own combination of fruit each time and a great way to get more fruit in their system.
I just put in fruit, usually frozen pieces of bananas, homemade yogurt, raw honey and almond milk in my handy Magic Bullet.  Just pulse until smooth. Done!
Have a wonderful day,
Tammy
* * * *
Even though this post contains affiliate link, I want to pass on a product I have tested, use and love.
Other Posts You May Enjoy: