DIY Tomato Cage Bird Bath
This post may contain affiliate links that I receive commissions from purchases made. Click HERE for my disclosure statement. 
Looking for a very easy way to make a bird bath? All you need is a few garden items and this DIY project done in minutes with a tomato cage.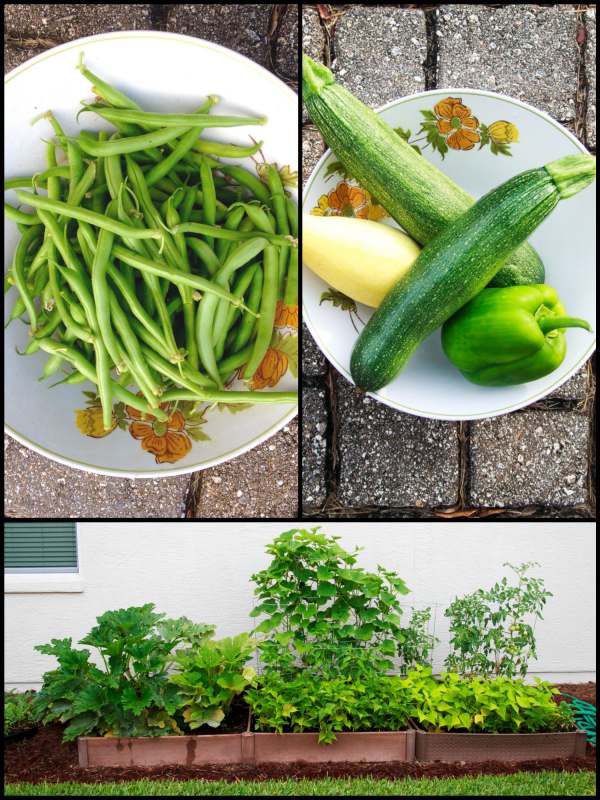 Oh, how the garden is producing right now. Zucchini and squash are being picked almost every day. I'm so glad I used the hybrid seeds this year in the garden because it has been a total success compared to last year when my squash turned to mush. It could be that I am using raised gardens with really good soil or hybrid seeds or a combination of both. I am going with the seeds as a major component. Especially for my area.
There is nothing like fresh green beans and I think I will have one more picking and they will be done. I will try them one more time in the fall and if they don't produce any better, I won't plant them anymore. You have to plant many plants to get a lot of green beans. Its one of those things that its easier to buy them in the can or fresh from the marketplace.
I've already had to spray my tomatoes with organic garden spray for worms and I've only had to deal with a couple of snails. One way I have learned to keep snails from getting to my plants is to keep the squash leaves up off the ground to keep the snails from traveling on them. Get rid of any "bridges" for them to climb on from the ground and I also use a bit of snail bait to keep them off my peppers. Seems that's the only thing they want to eat in my garden.
Now let's make a bird bath.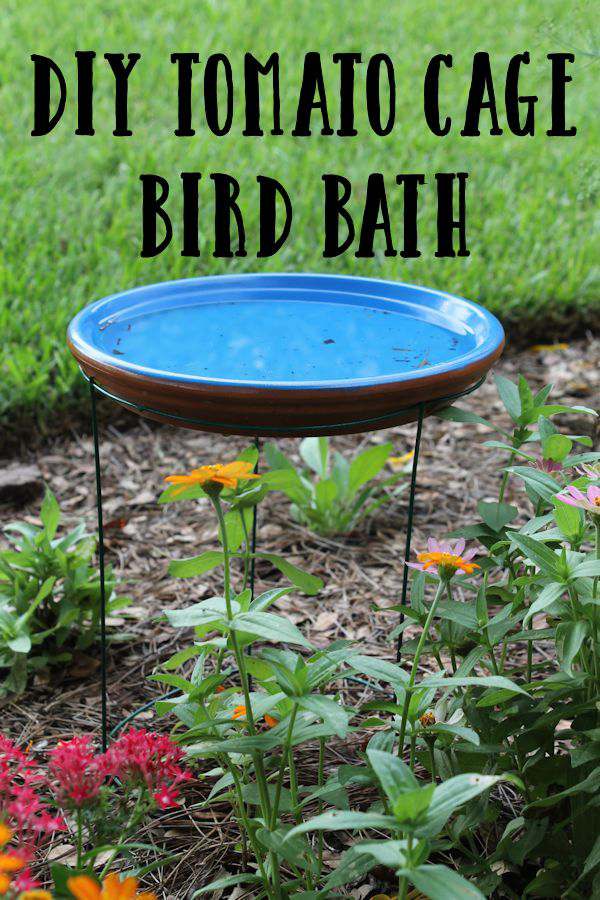 One area of my gardens I haven't spoken about is my Butterfly Garden. A very small area by my lanai with only butterfly, bird, and bee-friendly plants. Since this is a small area, I needed a small bird bath that would withstand the Florida sun and heat. Not easy to find. So, what a gardener to do? Make one!
Items you need: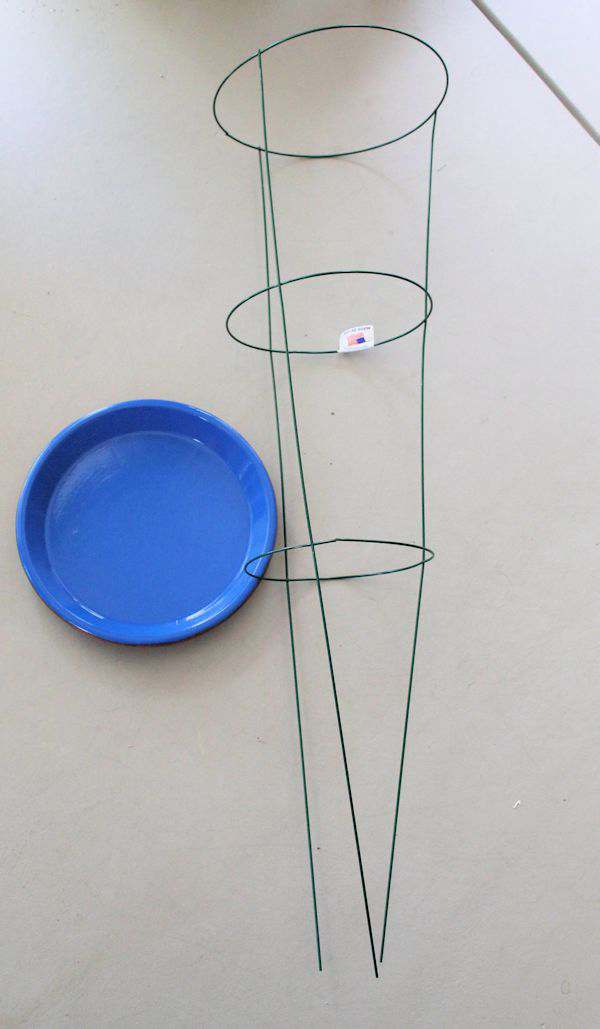 I choose a green tomato cage so it would be hidden in the garden but there are so many fun colors out there today to choose from. Next, I also took my terracotta pot bottom and painted it with a coat of primer, then a couple coats of outdoor blue paint I had in the garage and also spray sealed it. The color of the blue gave it a swimming pool effect.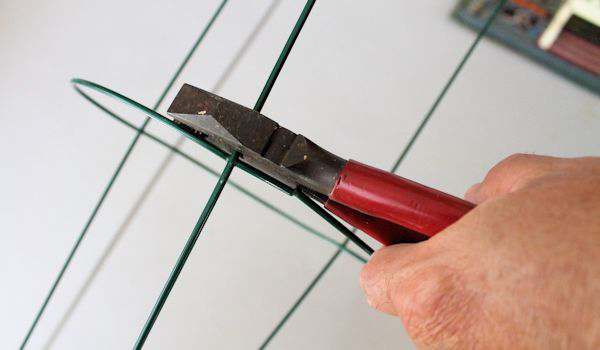 Mr. G then cut the wire off right above the bottom ring of the tomato cage so it wouldn't be so high in the garden. You wouldn't have to do this if you have a larger garden.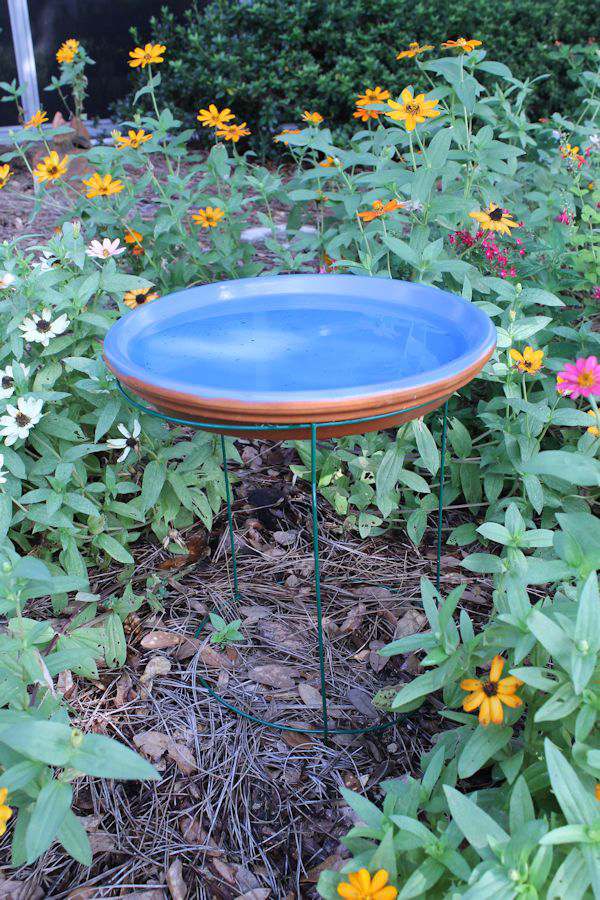 Insert the tomato cage in the garden and just lay the pot bottom on top and fill with water. What I also love about the bird bath is it's so easy to clean. Just take off the top, wash off and refill with water.
The paint has held up nicely with no chipping. So be sure to seal it before using it with a good polyurethane clear spray.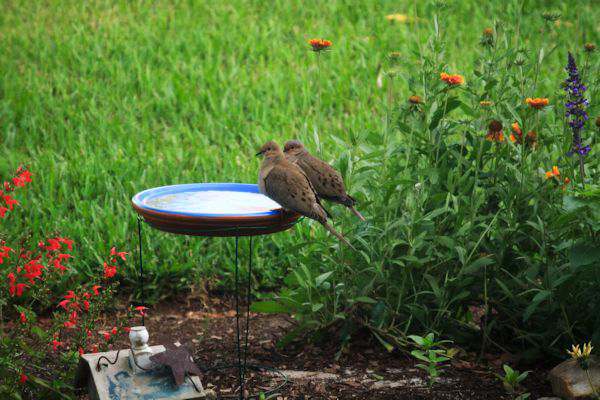 I have a pair of doves who like to hang around my garden and they love sitting up in the birdbath in the morning to enjoy a drink.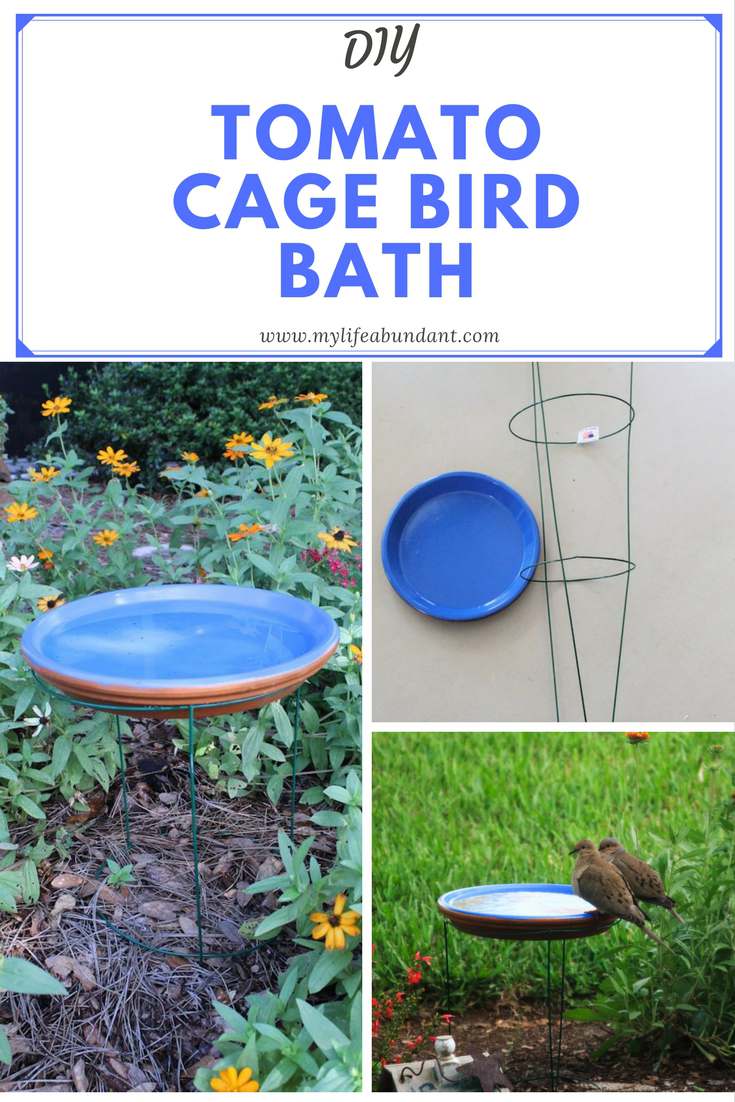 BIRD TRIVIA: Did you know that doves are the only birds who drink with their heads down? All other birds will take a sip and then hold their head up so the water will roll down their throats.
Then he sent out a dove from him, to see if the water was abated from the face of the land – Genesis 8:8
Related Posts:
Get your hands dirty,
Tammy
* * * *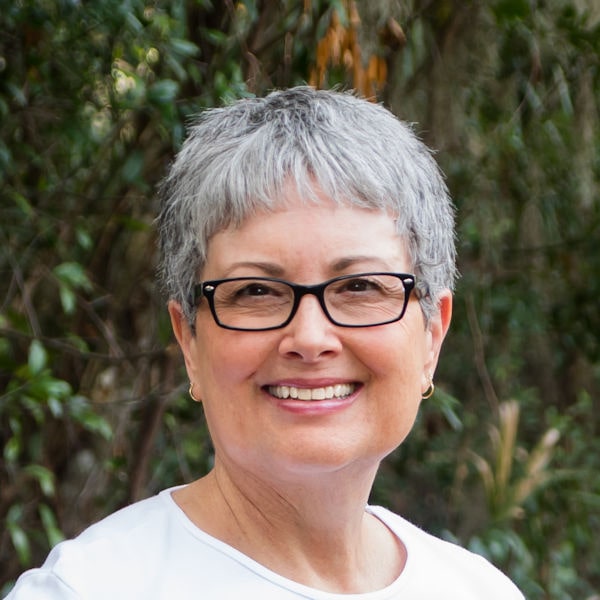 I'm just a country girl loving my geeky life with my wonderful husband, always taking pictures, getting my hands dirty in the garden, being crafty, exploring with travels and enjoying all this on a budget. But above all, living my faith as a child of God!
Read more about me and check out my media kit. Our Privacy Policy