My New Heavy PVC Duty Tomato Cage
This post may contain affiliate links that I receive commissions from purchases made. Click HERE for my disclosure statement. 
Are your tomato plants too heavy for conventional tomato cages? So how you can make a heavy duty tomato cage with PVC pipe.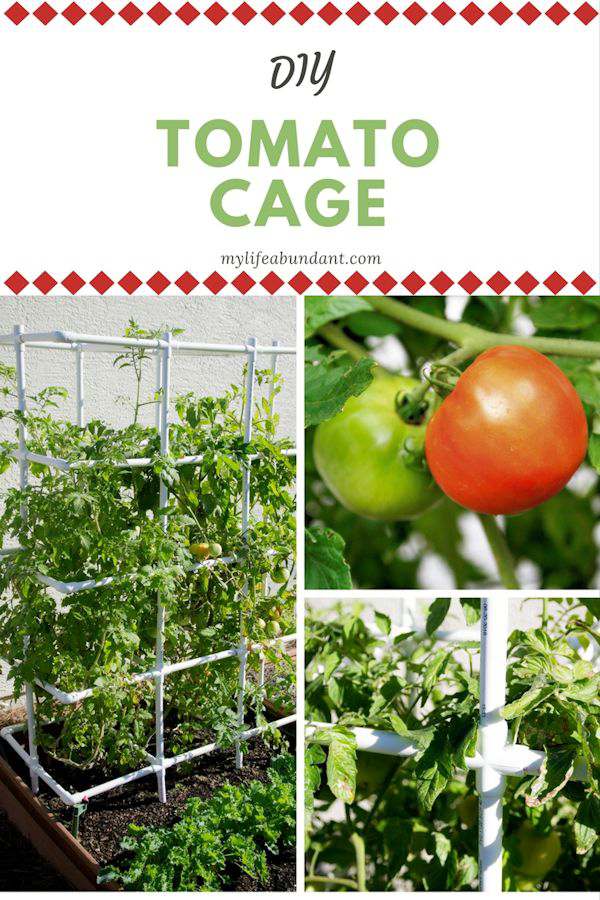 I was finally able to plant my seedlings the other day. I'm a bit behind schedule because of the really cold weather that moved in last week. Sometimes a little bit of a late start will make a difference in a garden in the deep south when it comes to bugs and mold.
And I think I've finally come up with a solution to my sagging laying on the ground tomato plants. It was time for a really sturdy tomato cage and with the help of my hubby, we came up with the perfect cage for my small garden.
I mentioned last year about how my tomatoes were falling over the sides of the wire tomato cages you can buy anywhere. Any kind of wind and they would fall over. I tried several ways of staking them, but nothing seemed to help.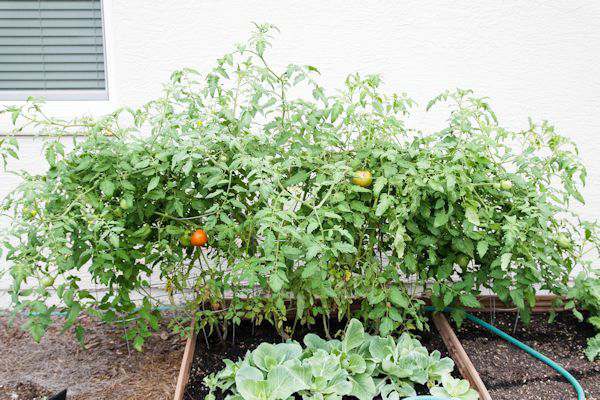 You can see in the picture above how they are overpowering the wire tomato cages. I was using heavy duty galvanized tomato cages which just aren't strong enough. I do use them for my green pepper plants though.
It was time to build a new heavy-duty tomato cage. I needed inspiration from my research last year and we decided to go with a PVC tomato cage. It would hold up to the Florida heat, winds, and rain.
What you need to build your own PVC tomato cage:
Depending on the size cage you want to make is how much PVC piping and connectors you purchase.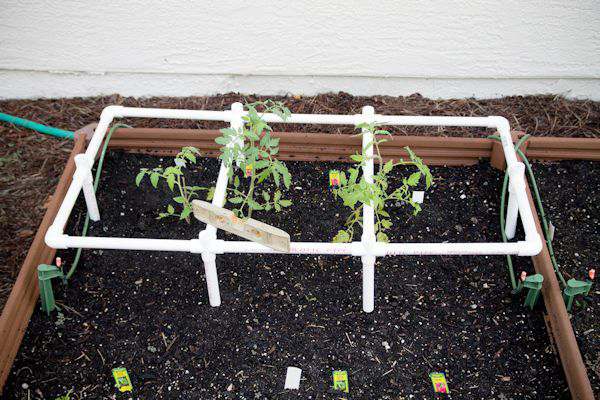 My garden squares are 4 x 4's, so the cage is about 4′ wide and about 2′ deep. Hubby divided it into 3 sections because I plant 3 plants in a square. He made the first layer and then placed it in the garden to make sure it was level.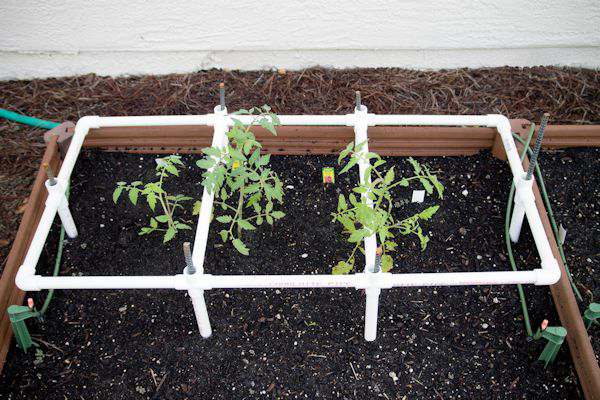 Next, he added the rebar in each pipe that goes in the ground. He decided to use the rebar because the wind can get really strong and wanted to make sure the cage was anchored to the ground.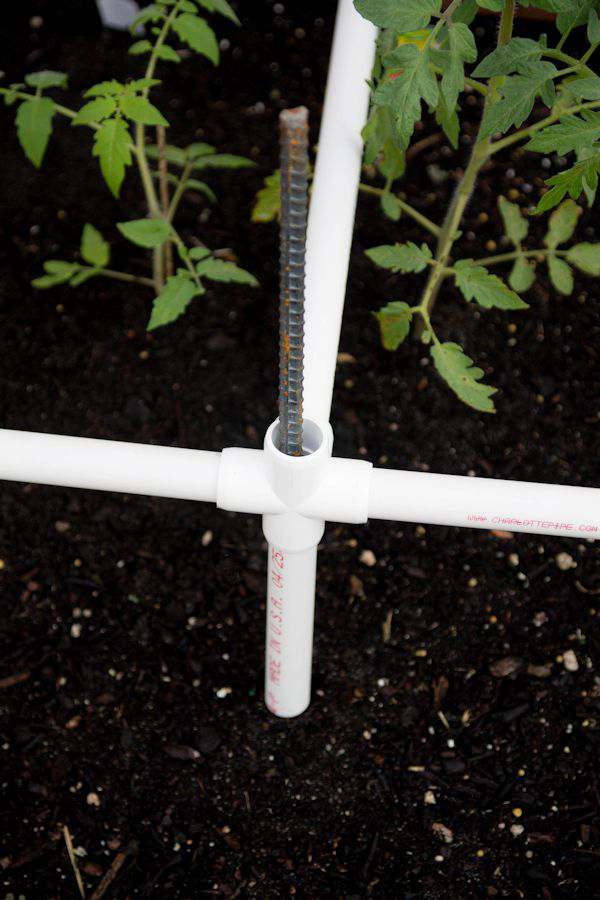 A closer look at the rebar. We found precut rebar at our local hardware store.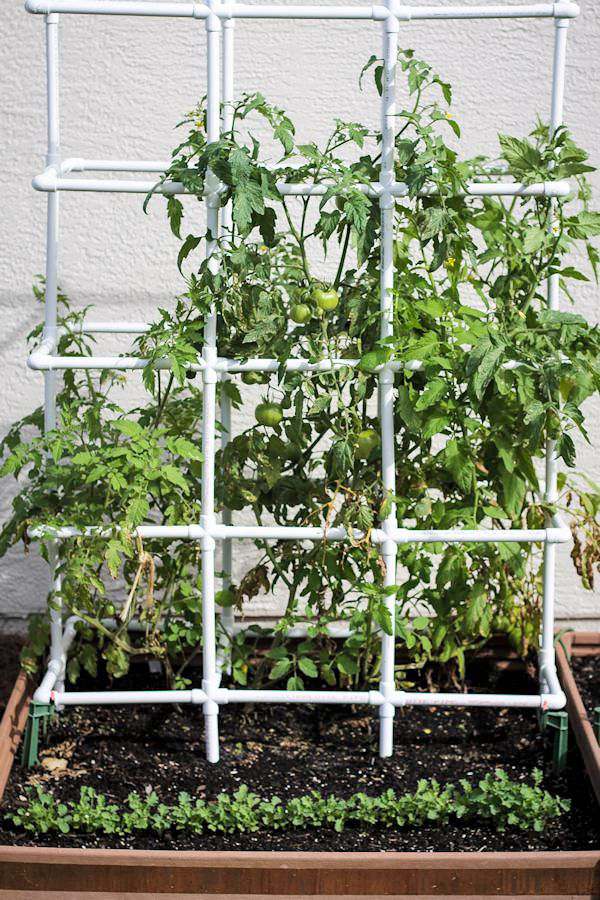 As the plants grow taller, just kept adding layers. As you can see, it makes a great tomato stand and it didn't move at all last fall. It's so easy to reach the tomatoes inside.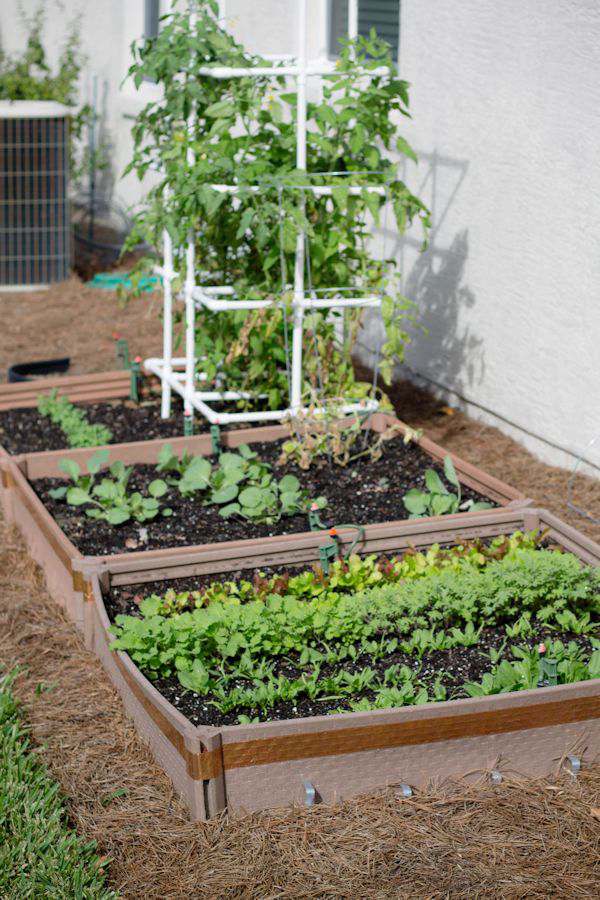 It really looks nice in my small garden. When it was time to plant for this spring, we just picked up the whole thing and carried it to the next square where I planted my tomato seedlings.
To measure where to put the rebar in another area of the garden and not take the whole cage apart, here is what you do. We put the cage in the spot where you want to plant your tomatoes, press down a bit on the cage, and then lift it up and set it aside. You will then see where to put the rebar where the pipes made a dent in the soil. After pounding the rebar in the ground just place the cage back into position and you are ready for another planting season.
For easy storage, just pull apart all the pipes and their connectors, wash and store them in your shed or garage. We have our spare parts in mesh storage produce bags from buying a case of corn.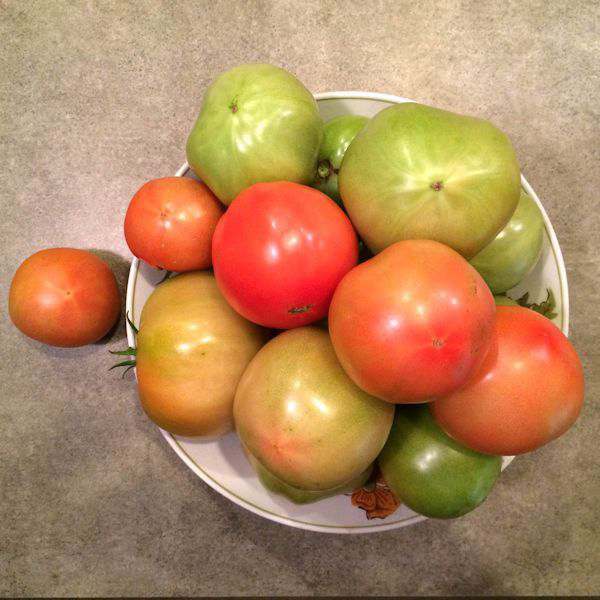 Aren't they pretty! The PVC tomato cage works perfectly to keep the fruit up off the ground and easy to see when it's time to harvest. Or as in my case, before the freezing cold came.
Get your hands dirty,
Tammy
* * * *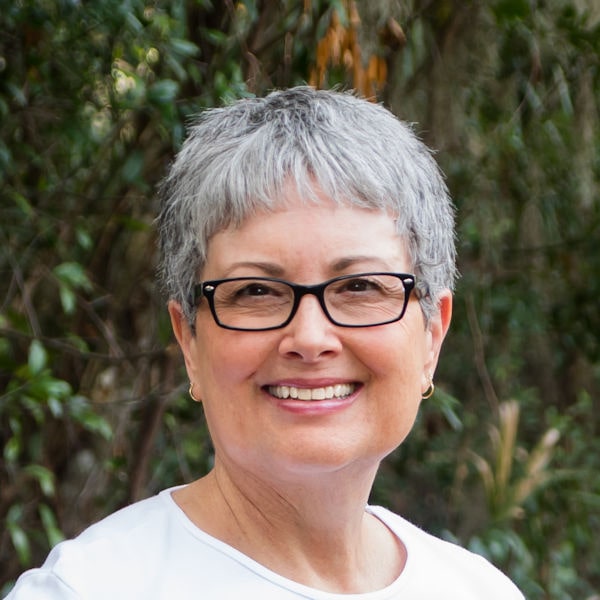 I'm just a country girl loving my geeky life with my wonderful husband, always taking pictures, getting my hands dirty in the garden, being crafty, exploring with travels and enjoying all this on a budget. But above all, living my faith as a child of God!
Read more about me and check out my media kit. Our Privacy Policy