How to Earn Amazon Gift Cards for the Holidays
The holidays are right around the corner and this is the perfect time to start earning extra money. Let me show you how I earn Amazon gift cards for the holidays the fast and easy way.

I use a few apps to help me with the earning process. Some I have been using for a very long time and a couple I haven't been using long. But, most importantly, they work. And who doesn't need some extra cash when it comes to shopping for the holidays.
My Points

The very first program I signed up with back in 2000 was My Points. If I do any shopping, I go through their website first.
Each store has different amounts of points per dollar spent. You can earn points by taking surveys, watching videos, sharing your opinion and receiving emails. I have earned over 161,000 points to use with gift cards in the past. There are over 1900 stores to shop from and over 70 stores to redeem your points from. I mainly purchase Amazon gift cards with my points. You can also redeem for PayPal credit too.
Its so easy to earn points:
I search for the store I want to shop at
Click on Earn Points button
Shop and earn.
Another way I earn with them is printing out grocery coupons. The more coupons you print out and redeem, the more points you will receive.
Just go to MyPoints and sign up!
If you have Chrome, get their extension and when you go to an online store to shop, it will show you at the top of your browser if that store uses MyPoints or not and will list all the coupons associated with that website.
Swagbucks


Of all the ways I earn gift cards, Swagbucks is the easiest. I mainly just use their Search bar when I am needing answers, sorry Google. Just make Swagbucks your default search engine and you can earn up to 50SB a day! You can earn points by watching videos, shopping, playing games and answering surveys. If I know I'm going to be waiting for awhile in line or waiting for an appointment, I will go to Swagbucks and watch a couple of videos and play a game or two.
Just head over to Swabucks and login with your Facebook or email and start earning.
Dealspotr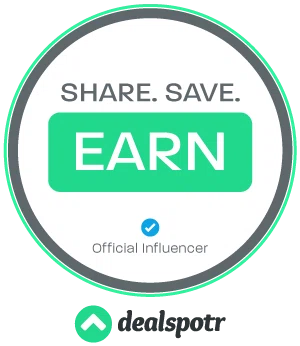 My newest find on earning Amazon credits is Dealspotr. If you love deals when you shop online, this is the site for you and you can earn free Amazon credit at the same time!
Dealspotr is more than a deal saving site, its a community effort to share the latest deals with each other.
All you have to do is Sign Up at Dealspotr, post your first deal and you will automatically get $5.00 in your account. And because you click on my Sign Up link, you will also get an extra 1000 points to go along with your $5.00!  Thats $7.00 before you even get started posting any deals and you can redeem those points when you reach $10.00. When you sign up, you will be asked to choose what you are interested in and what brands you like. That will help you get started.
After just posting a few deals, I almost have enough for $25.00 in Amazon credit and I've only been using Dealspotr for a couple of months. Its an easy way to earn credit just before the holidays. Earn money, while saving money.
You can also go to My Feed and personalize it with your favorite stores. So whenever you login, you will see your favorite stores deals first. I love this because I see deals for stores I love to shop at and not stores I really don't care about. Its tailored just for me. My Feed will keep you from having to do a lot of searching for stores.
How do you earn more points with Dealspotr:
Commenting on Deals
Completing your Daily Checklist
Posting a Deal
Spotting a Deal
TIP: I get online sale notices all the time in emails and use those as my deals to post a couple times a day. So really you don't even have to look for any. Let them come to you.
BLOGGER TIP: If you are a blogger, sign up with their Influencer program and you can earn more points, receive products and earn money by blogging about brand products. 
Honey

Honey is another newer deal app I've been using when I shop at Amazon. You earn points when you make a purchase to use to purchase gift cards, much like MyPoints! While you are shopping and saving money with Honey, its a great time to use all those Amazon Gift Cards you have earned with the other apps now. Its basically like shopping for free and still saving money. What a perfect combination.
Honey will save you time because it automatically finds coupon codes while you are shopping online and applies them to your shopping cart. You will need to install the browser extension. Now just shop as normal online and the Honey browser extension will notify you when there are coupons. You will see this in the upper right top of your browser. Simply click on the H and a menu will open to show you all the deals on that site. Click on the Try Codes and Honey will automatically add them to your shopping cart.
Honey will also notify you, when you are on a shopping site, that you will earn points when you purchase from that website. I've noticed this on almost every site I have purchased items on.
Honey currently works on desktop versions of Chrome, Firefox, and Opera.
Here comes the fun part. When shopping at Amazon, be sure to look for the button that says there are price changes on any item you are shopping for. Click on that and see what the price changes are doing. Sometimes its best to wait and see when the cheapest time is to purchase your item.

If you click the H button next to the Price Changes button, it will add this item to the Drop Box to watch for lower prices and will notify you of this. I have saved several dollars by using this process. Especially if you aren't in a hurry to buy a certain product.
Just stop by Honey and sign up with your email or Facebook account.
I hope you will find deals, save money and earn Amazon Credits like I do.
Especially for the upcoming holiday season.
But, remember, that when the holidays are over, you can still keep earning all year long.
Don't Forget to Pin Me

Enjoy,
Tammy
* * * *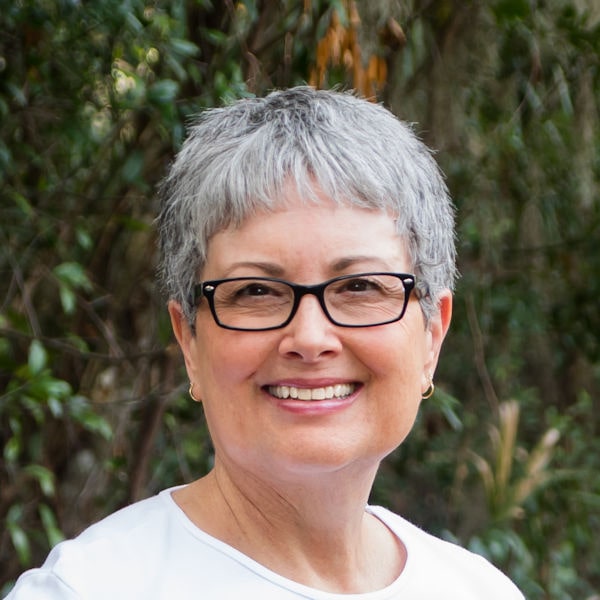 I'm just a country girl loving my geeky life with my wonderful husband, always taking pictures, getting my hands dirty in the garden, being crafty, exploring with travels and enjoying all this on a budget. But above all, living my faith as a child of God!
Read more about me and check out my media kit. Our Privacy Policy