Tri-Color Summer Pasta Salad
Love a cool summer pasta salad? Here is one of the best around. So many flavors and perfect for any BBQ or picnic.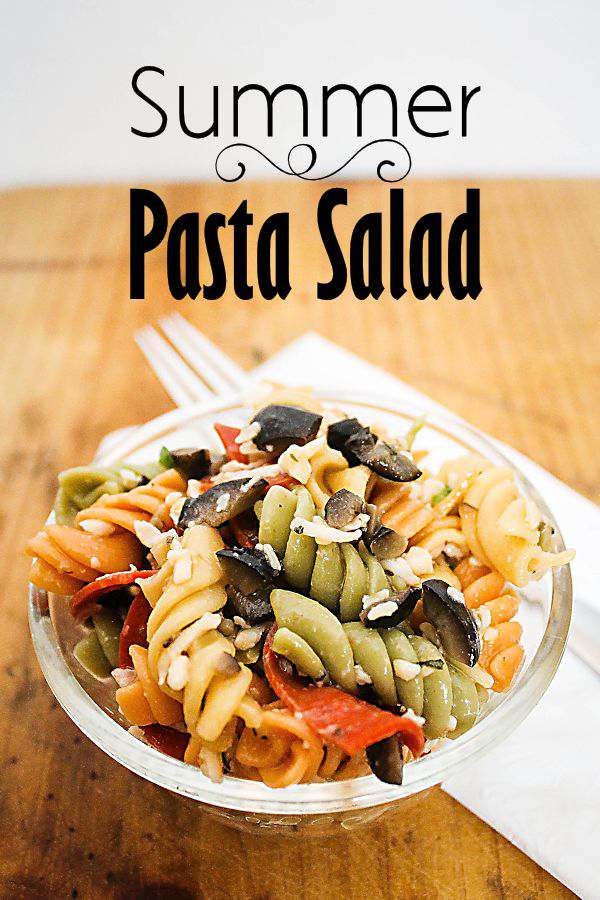 I love making all kinds of pasta salads in the summertime and my favorite one is a Tri-Color Summer Pasta Salad. My mom started making this salad so many years ago for my father after his heart attack. I enjoyed it so much, I now make it all the time. The only recipe my brother asks me to make for him.
My mother modified the original recipe to use tri-color pasta and change out the salami by using turkey pepperoni. She also used Olive Oil instead of vegetable oil and skim milk mozzarella. Trying to keep the fat content down as much as possible for my dad. The only change I made recently was not using packaged Italian Dry dressing and started making my own version from scratch.
One thing neither one of us changed was the sugar. I'm sure you could use a substitute, but we still love that sweet taste in the dressing.
Some of the items in the recipe aren't exact measurements because this recipe came from my mom and she would just put in what she thought it needed. I remember when I started cooking on my own and asking her for a recipe, she would say "use some of this or that" instead of using measurements. It's hard to learn to cook with instructions like that, but now, I do that too.
HOMEMADE ITALIAN DRESSING MIX
1 tbsp garlic salt
1 tbsp onion powder
1 tbsp sugar
2 tbsp oregano
1 tsp pepper
1/4 tsp thyme
1 tsp basil
1 tbsp parsley
1/4 tsp celery salt
2 tbsp salt
Mix together and store in a tight container. If made with any fresh herbs, use immediately.
You May Also Like:
Enjoy,
Tammy
* * * *