Mediterranean Chickpea Salad
Yummy chickpea salad recipe with a Mediterranean flavor you will want to make over and over! Great healthy lunch or easy side dish that keeps well.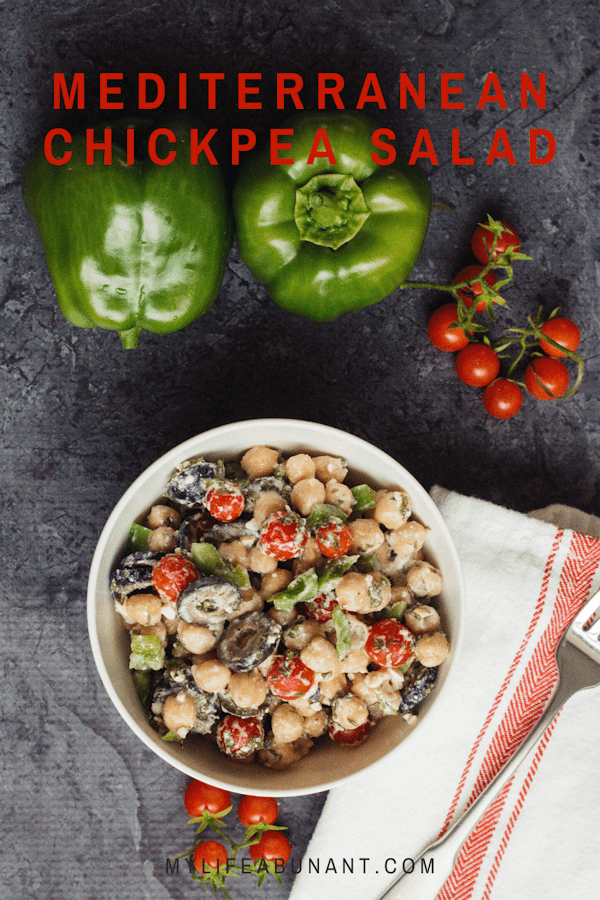 Chickpeas or garbanzo beans are such a great way to fill up on something healthy. Chickpeas are a great way to incorporate protein into your diet, especially if you don't eat meat. I have found that if I use a high quality can of chickpeas, the flavor seems to be much better. The generic ones I have used seem to be a bit tasteless and much harder.
This salad is great for a filling lunch to take to work, picnic, or side dish for any meal. I love to serve this with burgers, BBQ, and hotdogs in the summer.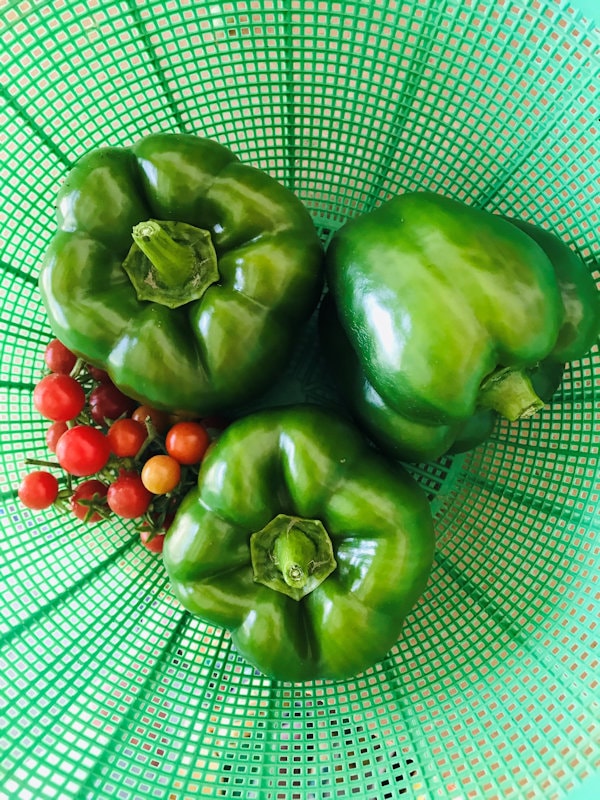 I really love making this salad when my cherry tomatoes and green peppers are producing in the garden. A perfect way to use fresh ingredients straight from the garden. 
Normally Mediterranean style salads are made with kalamata olives but I find them really salty and I prefer to use black olives. I also use my homemade yogurt in this recipe. There is no flavoring or sugar in it which saves on calories.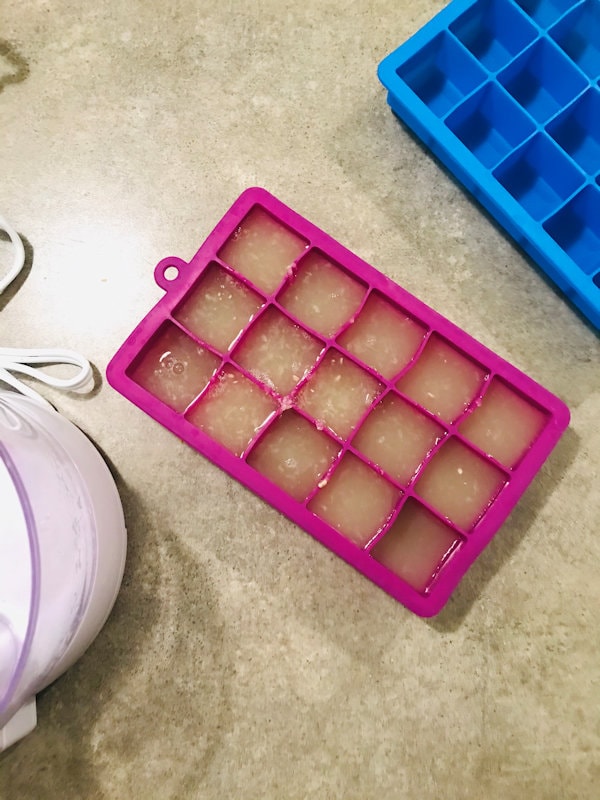 When its lemon season in Florida, I will use my small juicer and freeze the lemon juice in a small silicone ice tray. It's a perfect way to keep fresh lemon juice always available for recipes like this. Just freeze and store in the freezer. One cube is about tablespoon.
Enjoy,
Tammy
* * * *