This post may contain affiliate links.
I use to grow broccoli in my garden, but oh my, dealing with the worms was such a headache.  I would bring in the broccoli heads and then soak them in salty water to kill all of them and then hope I didn't find a dead one in my cooking.  So, now I prefer to buy my broccoli and cauliflower at our neighborhood farmers market.  So fresh!!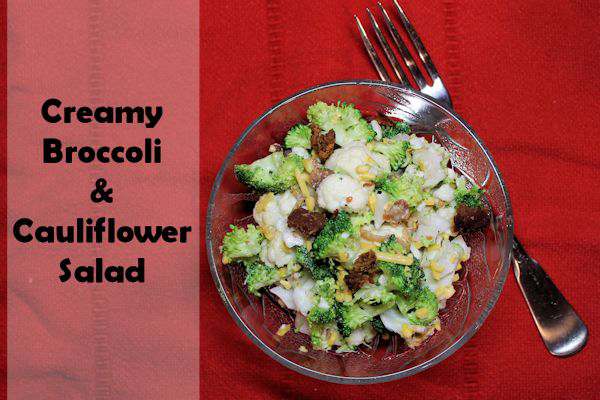 My mom would fix this so much during the summer time and when I use to go to her house for lunch while I worked close to them, it was always so good with a sandwich.  I loved going to my parents home for lunch and visiting with my dad while we ate lunch and then walking next door to my moms beauty shop and visiting with all the lovely ladies she worked on. When I left for my new job in another town, I really missed those lunch hours with them.  
The recipe calls for bacon bits, but I have used bacon that I have cooked myself.  It does seem to give it more flavor.  
[yumprint-recipe id='22']
 Enjoy,
Tammy
Other Posts You May Enjoy: