Patriotic Crumble Dessert
An easy Patriotic Crumble recipe for summertime berries with the colors perfect for and patriotic setting.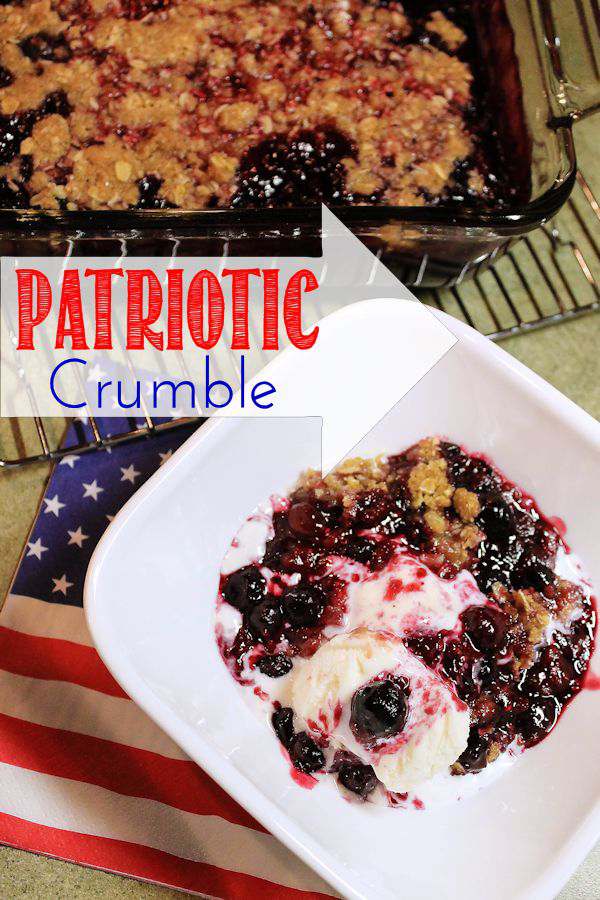 Fresh fruit is everywhere right now and what better way to use up a lot of it is to bake a Patriotic Crumble. It's such an easy recipe and everyone loves it. To make it patriotic, just use red and blue fruit and serve with vanilla ice cream.
I used raspberries and blueberries, but I have used peaches and blueberries or whatever fruit you have works well in this crumble bake. I have used frozen and fresh with no problems.
The first time I made this I was afraid Mr. G wouldn't like it because of all the fruit, but he loved it. It could have been because I served it with ice cream. Nothing better then cold vanilla ice cream served with warm fruit.
The crumble topping works best if you use a pastry tool and not your fingers. I tried that once but my warm fingers melted the butter too much and I had a mess. Do make sure the butter is ice cold because it crumbles better while making the topping.
Enjoy,
Tammy
* * * *