This post may contain affiliate links that I receive commissions from purchases made. Click HERE for my disclosure statement. 
Remembering our heroes in our family with a wall of honor in our home. Learn how we displayed pictures, patches, medals, etc.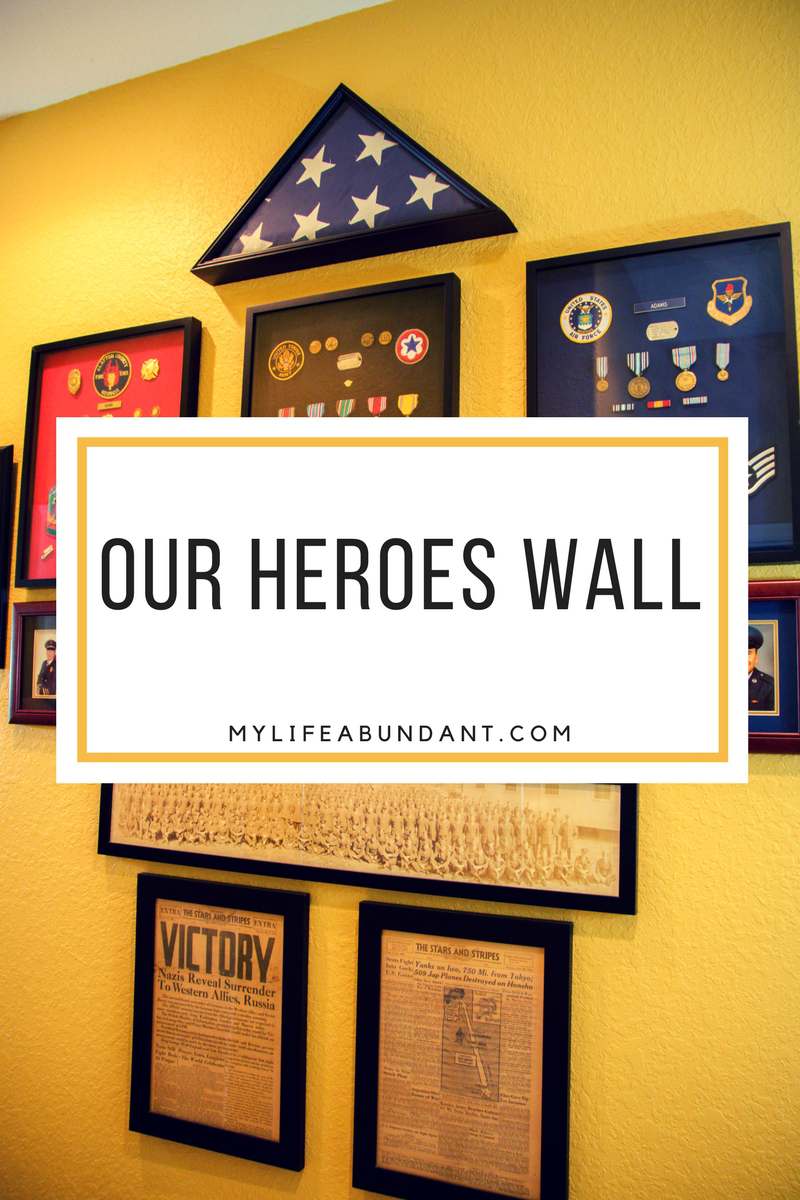 I have been so blessed and honored to have known so many in my family who have served in the military and as public servants. These family members only thought of what they could do for their country or area and held these jobs with honor.  We wanted to honor our family by displaying their accomplishments on a Heroes Wall.
My husband, dad, and brother, and other family members all served in the military. All during times of conflict and all having to be away from their loved ones.  My husband also was a fireman for 30+ years.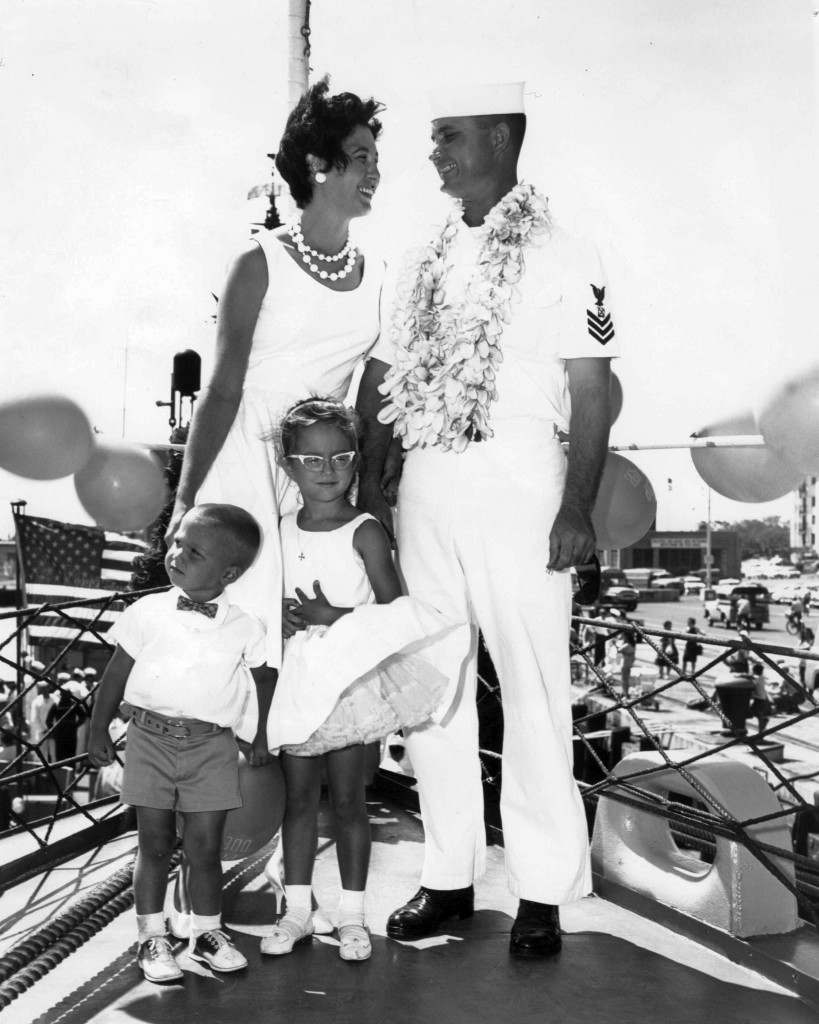 My Father
My dad spent 20 years in the Navy during the Korean War and retired in 1965. My brother was too small to remember going from school to school, leaving friends and moving from house to house, but I wouldn't have wanted it any other way. The picture above says it all.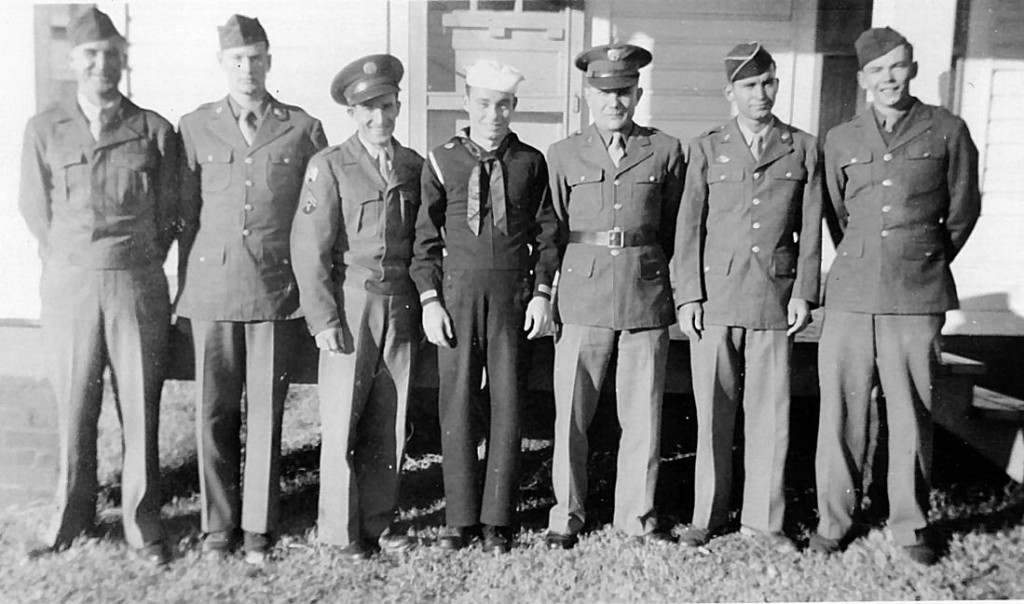 World War II Family
Out of all the military pictures we have of both my husband, his family, and mine, this picture says it all.  Here are 7 members of my husband's family (including his dad far left) who all went to fight in WW II and they all came back to their families.  What a blessing that was and what an amazing bunch of fellas!!  I have only personally met a couple of them since my hubby and I married, but these men from the Greatest Generation stand for what our country is built on.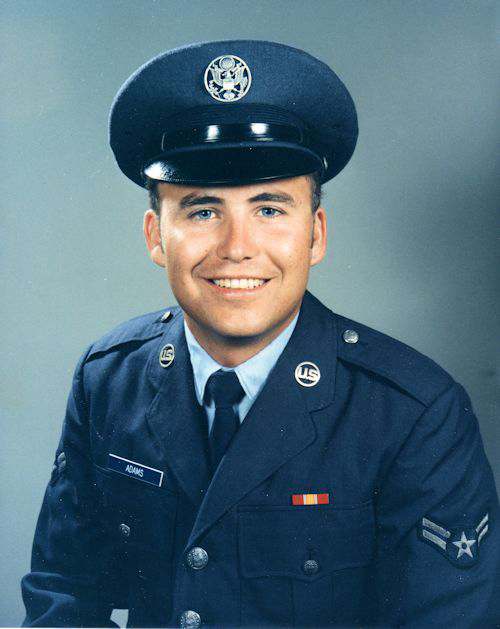 My Husband
I didn't know Mr. G when he spent his years in the Air Force, but he has told me some funny stories from that time.  He served during the Vietnam era but was never called to the country.  What a handsome young man he was in his uniform.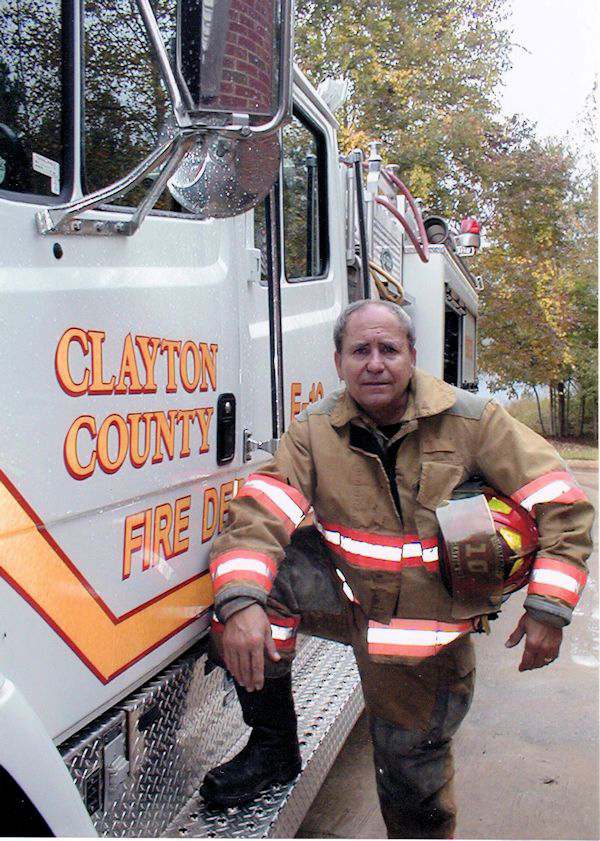 After he left the Air Force he became a firefighter for 30+ years. A job which he loved. The men were his "brothers" and friends forever. It takes a special kind of person who would want to walk inside of a building surrounded by fire and never give a second thought about the consequences.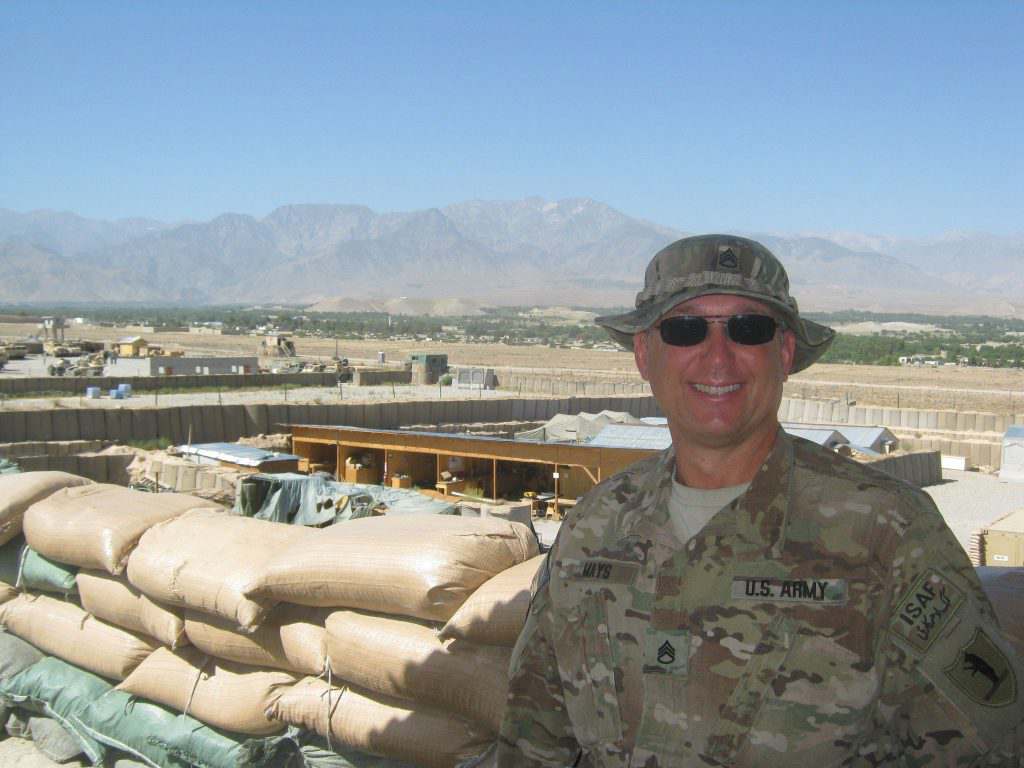 My Brother
My little brother has served 5 years in the Navy and the last 15 in the National Guard.  He did 2 tours in Iraq and Afghanistan and just retired after his 20 years of service.  My brother was born while my dad was deployed and while in Iraq, as fate would have it, his son was born.  Life does seem to repeat itself sometimes.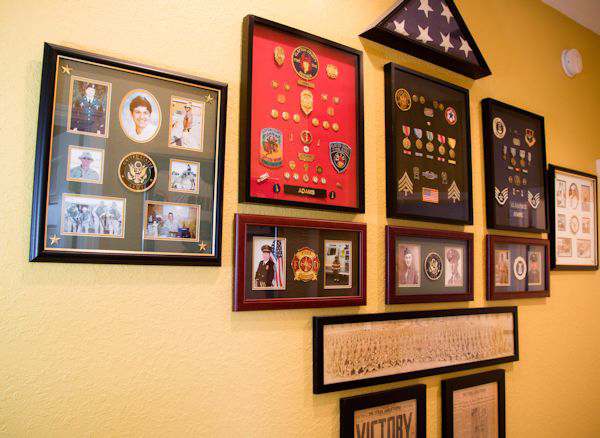 We wanted to honor all of our family members and their service by making a Heros Wall in our hallway. A great idea for those of you who would love to honor your heroes. We had so many pictures, medals, patches, etc. and hated to see them sit in a box stored away.  After deciding what we wanted to display, I began looking for frames.
The two pictures on the far left and right and the 3 skinny pictures are military frames for each branch.  We needed Army, Navy, and Air Force. There are several different versions of these.  I made an extra set, one for my dad and brother for a Christmas present.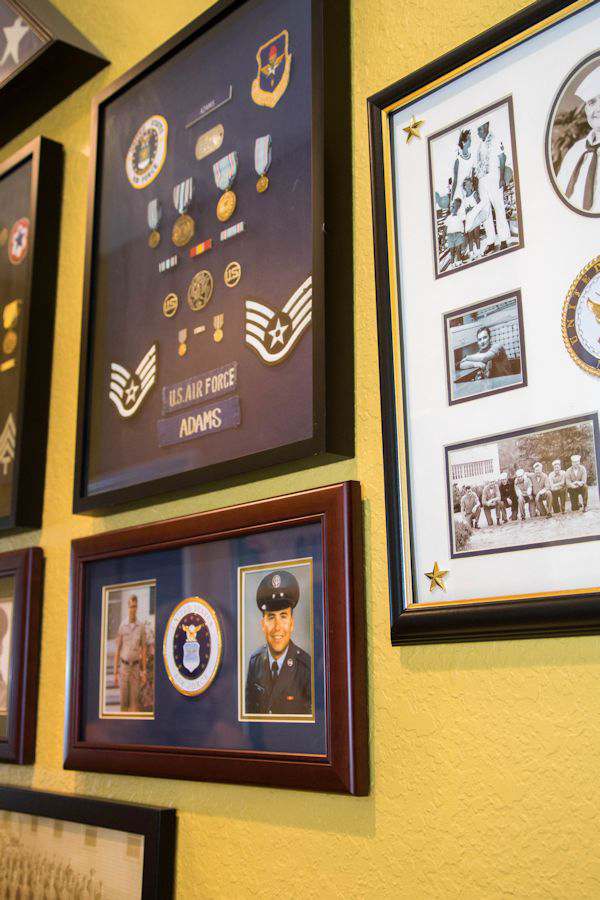 The 3 larger frames in the middle which hold all the patches and medals are shadow box frames. Hubby used adhesive spray on the back of the frame to hold material. He needed the material to hold the medals by putting the pins through it.  He also used very small pins to hold the patches to the material.
A flag frame holds his dad's US flag which was given to the family at his funeral.  The long picture holds a picture of his dad's platoon as they get ready to head to WWII and the two newspapers are from when the war was over.
My heart breaks for every fallen soldier and their families who will have to live without their loved ones.  These are our heroes!  I know there is a special place in heaven for all these soldiers and I can only imagine all the stories they are sharing with each other as they watch over their loved ones who wait to return to them.
I have fought the good fight, I have finished the race, I have kept the faith – 2 Timothy 4:7
God bless America and our military,
Tammy
*    *    *    *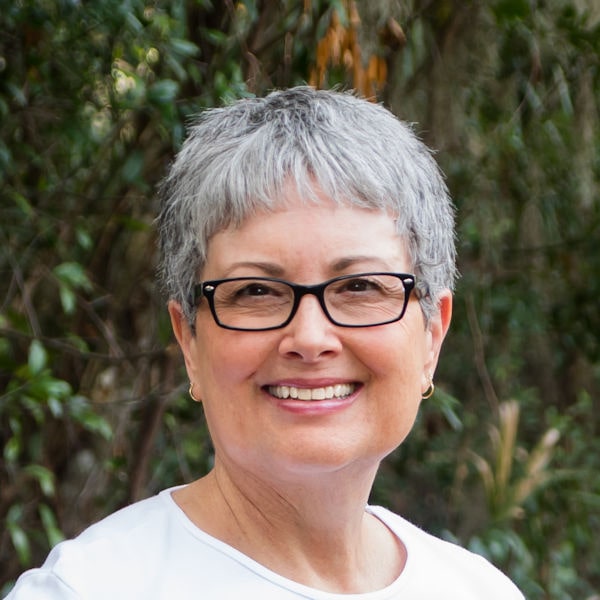 I'm just a country girl loving my geeky life with my wonderful husband, always taking pictures, getting my hands dirty in the garden, being crafty, exploring with travels and enjoying all this on a budget. But above all, living my faith as a child of God!
Read more about me and check out my media kit. Our Privacy Policy