My Bible Journaling Journey
I received products for review by Christian Art Gifts. All opinions of these products are 100% mine. This post may contain affiliate links.
Are you wanting to start bible journaling? Here are a few tips to get you started and the items I use to journal with.

I have been a Bible reader since a young child. I remember going to Sunday School and Vacation Bible School and learning all the great stories in the Bible. I remember those stories so well.
But, as I have aged, I realized I really need to "learn" the Bible and understand it more. And after I was exposed to Bible Journaling, I thought this would be a great way to help me memorize verses and keep my notes handy for future reference.
What is Bible Journaling to me?
It's the perfect way for me to engage more in my bible and present my thoughts in the margins. My spiritual journey in color! God reveals Himself in Scripture, and when I take the time to truly explore it, I discover more of Him—His love story of salvation and redemption through Christ.
What items do you need to start with?
Journaling Bible
Archival Pens
Gel Pens
Coloring Pencils
Highlighters
These are items I started out with. I know there are many out there who love to watercolor in the margins. But, for a beginner like me, I felt this is a route that's not as intimidating starting out. You don't have to be an artist to journal in a bible.

Choosing the right bible version is important. I searched for a King James Version (KJV) journaling bible because, after much research, I realized that the KJV is one of if not, the most accurate interpretation of the Word of God. I do check with other versions when I'm not really sure about a certain passage, to help simplify.

I was so pleased to find the KJV My Promise Bible at Christian Art Gifts or HERE. The butterfly design with a silky soft cover is so beautiful and since I'm a huge fan of butterflies, instantly, I knew this was the KJV bible for me. Love all the margin space for my notes. There is also a hardcover version in pink you can finder HERE.

Here is more detailed specifications:
Size: 6 1/2″ (L) x 1 3/4″ (W) x 8 1/8″ (H)
Short Introduction to each Book of the Bible
Key Promise Verses Highlighted
52 Themes of Well-Known Bible Promises
6 Sheets of Coloring Sticker Bible Book Name Tabs
4 Sheets of Stickers to Color
24 Additional Designs on Art Paper for Creative Journaling
Index of Line-Art Illustrated Promises
8.65-Point Type
This bible is perfect for anyone who wants to journal. But what I love the most is that there are over 400 illustrations to choose from and you don't have to draw them out yourself. I have really enjoyed using this bible.

Since I didn't want to use watercolors, I prefer to use colored pencils from Veritas and Crayola twistable crayons. The colored pencils come in a really nice storage container with their own metal pencil sharpener with 48 different colors to choose from. Using colored pencils and crayons means no bleed through. You can also find the colored pencils HERE.

I also use the 12 piece gel pens by Veritas which comes in their own plastic carrying case. The set includes 6 metallic pens and 6 glitter pens. Love the glitter pens. Each gel pen has a 1.0 mm diamond tip for smooth application to any type of paper. I didn't see any bleed through with these gel pens. You can also find the Veritas Gel Pens HERE.
The archival writing pens I use are by Sadura. There are 5 different sizes of pen heads from .20mm to .50mm. These are perfect for making notes or drawing around the edges of the graphics. No bleeding with these pens either. I found out pretty quickly that some ink pens will bleed through.

The colors are beautiful and the graphics are perfect for someone who doesn't want to draw their own graphics. There are several highlighters out there, but I prefer just to use a Sharpie Accent highlighter or Sharpie Gel highlighter. Either one works very well for highlighting.
Where do I start?
For me, I will know where to start in my bible by something I experienced that day, through prayer or when God speaks to me. What I journal is coming from my heart. My spiritual soul.
But, keep doing what you were doing before in your bible. Are you just taking notes? That's the perfect place to start. Then color some of your favorite verses.
Do you do devotionals? Another great place to start. I love going to Proverbs31.com and reading their devotionals to inspire me for the day and in my bible.
Here is a passage to start with from my devotional today:
While we look not at the things which are seen, but at the things which are not seen: for the things which are seen are temporal; but the things which are not seen are eternal – 2 Corinthians 4:18 KJV
Don't Forget To Pin Me!

Enjoy,
Tammy
* * * *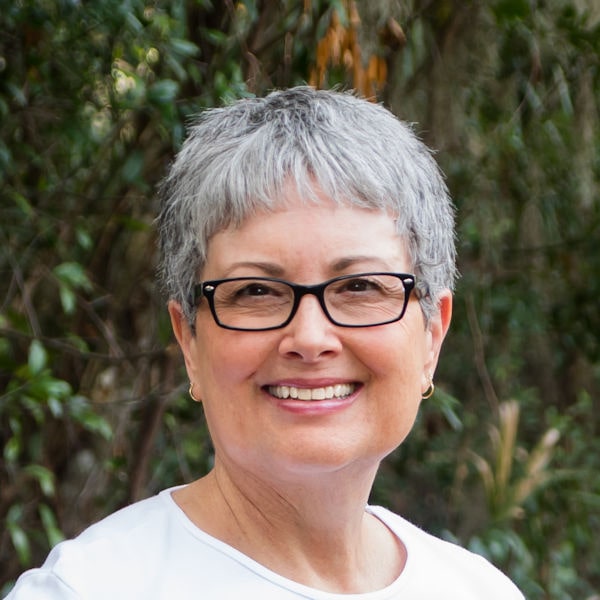 I'm just a country girl loving my geeky life with my wonderful husband, always taking pictures, getting my hands dirty in the garden, being crafty, exploring with travels and enjoying all this on a budget. But above all, living my faith as a child of God!
Read more about me and check out my media kit. Our Privacy Policy