This post may contain affiliate links that I receive commissions from purchases made. Click HERE for my disclosure statement. 
Welcome!  Its time for another monthly blog stats and helpful hints post. Just picking up a few helpful hints I hope will make a difference in our blogs growth in the future and keeping them in a Pinterest blogging board for future reference.
I hope you will also join us in the Personal Goals and Priorities in 2014 linky and let us know how you are doing with your personal and blogging goals.  More information to follow below.
So lets get busy making your blog grow!
The one thing I have not been able to work without when it comes to blogging is my blog planner.  Before I discovered one I had little notes all over my desk, pages and pages of legal size notes that was never organized and stickie notes all over my the edge of my monitor.  I realized this was not working and driving me nuts.  I don't like being unorganized when it comes to any kind of paper work.
I started searching for printable blog planners and found quite a few free ones.  I ended up taking sheets from each one I downloaded and just made my own version of a 2014 blog planner from all of those.  But as the year passed along, I noticed I still needed some extra planning pages.
So whats a blogging girl to do.
Make her own!
So after a year of using several planner pages, changing out page after page and redesigning what I really needed to use in my own planner, here is what I came up with and what I consider the ultimate 2015 Blog Planner.
The pages I use in my planner:
Cover Page
2015 Monthly Calendar
Future Posts
Weekly Post Planner
Expense Tracker
Paid Sponsor Post Tracker
Passwords
Future Projects & Ideas
Future Post Notes
Series Post Notes
Blogging Contacts
Giveaways & Reviews
Monthly Statistics
Here is how I set up my planner and the supplies I use:

I use a simple 1 inch clear front

3 ring binder because I found that I was constantly changing out sheets each month. You can slide the cover page on the front and in the spin area to make it your own.
I print my pages on 32 pound paper.  I found out early that printing on regular copy paper and using markers would bleed through.  What a mess!  Using 32 pound paper keeps that from happening and its strong enough to stay nice and flat in the notebook.  Remember you will be opening your notebook so many times and you want paper that will last and hold up at the holes.
I use monthly dividers

 for each month and plain dividers

 for extra sheets that I don't necessarily use every month.  Such as passwords (I had no idea I had so many username and passwords until I wrote them down), a listing of future projects, product wishlist and miscellaneous items.  I used my Epson Label Maker

 for the labels on the plain dividers, but you can write on them also.  I have some page protectors in the back to keep important website host information and other items I need to quickly glance at.
I also have a large pencil pocket holder in the very front for my pens, paper clips, etc.
I do use different colored pens to help me when it comes to putting ideas on the monthly calendar.  I love these Paper Mate pens

.
Are you ready for the best part?
I want to share this with my readers too!  Just click on the Download link below to download.  Its in a Zip form file with the PDF file for the planner and the cover is a JPG.
Just pick and choose the forms you need for your blog and have fun!!  I hope it helps you as much as it has helped me this past year.
*  *  *  *
Now on to my stats for the end of October:
INCOME
Google adsense:  $3.29 = $48.11 for 2014
Media Net:  $..41 = $4.52 for 2014
Tapinfluence:  $25.00
Blog Her: $50.00
Social Spark: $70.00 = $120.00 for 2014
PayU2Blog:  $10.00 = $290.00 for 2014
Blogvertise: $88.00 for 2014
Total for 2014 = $625.63
Was really pleased with the Sponsor Post offers for October.
TRAFFIC
Monthly visits:  1633
Unique monthly visitors: 1515
Page views: 2099
Average page views per visit: 2
Average visit duration: 2:20 minutes
RANKINGS & SOCIAL MEDIA
Google: 0
Global Alexa rating: 147,556
US Alexa rating: 82,038
Pinterest: 812
Facebook: 1149
Twitter: 1053
Google+: 681
Stats are going up and Adsense is still showing progress.  I am disappointed that my ranking with Google is still zero.  But, I'm hoping in the next few months it will go up.
If you have any questions about any of the items discussed, please let me know and be sure to check out our past posts for Blog Stats & Helpful Hints.
How are your goals coming along so far?
Keep on bloggin!
Tammy
*    *    *    *

If you have a post about your goals, please join us below and you can also follow our group Pinterest board on Personal Priorities.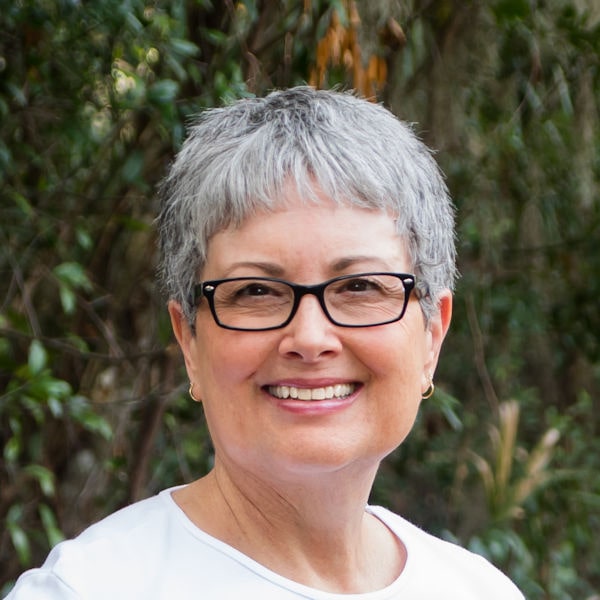 I'm just a country girl loving my geeky life with my wonderful husband, always taking pictures, getting my hands dirty in the garden, being crafty, exploring with travels and enjoying all this on a budget. But above all, living my faith as a child of God!
Read more about me and check out my media kit. Our Privacy Policy