This post is a part of the Fantabulous Christmas Favorites blog chain put together by a great group of bloggers. The theme this week is Favorite Christmas Traditions. Be sure to check out all the great ideas shared at the end of this post!
I LOVE decorating for Christmas and after being on my own since I was 21, I have collected quite a bit of Christmas items. Either DIY or mostly ornaments given to me by friends. Every year during our bowling Christmas party, we all exchanged ornaments and since there were 5 of us, I would get 4 new ornaments every year! That can add up pretty quick. Now, I just get one ornament that represents what our lives have been the past 12 months. So over time my tree now only consists of ornaments and I wouldn't have it any other way.

But, before any decorating can happen, I have to ask my husband the most dreaded question every year and I always stand far away from him when I do.
"Its time to bring down the Christmas boxes from the attic."

Thank goodness we live in Florida and its not so cold when its time to go out in the garage, lower that skinny attic ladder and watch as hubby makes his yearly trek up into the cramped attic area full of Christmas boxes. He will hold the box at the top of the stairs and I will be at the bottom hoping they (boxes and hubby) make it safely to the floor. Actually, its easier to bring them down then it is to put them back up in the attic.

Boxes every where! A few years ago I purchased a 9ft slim Christmas tree at Walmart. I couldn't believe it was the perfect tree for the only spot I have to put one in our home. And it was pre-lit! I was so happy I didn't have to deal with all those lights, but oh I was going to pay for that joy in a couple of years.
This past Christmas, when I put the tree all together, plugged everything up and flipped the switch in anticipation of a beautifully lite tree again, I was only surprised by only half of the lights coming on! What??? You know how you stand looking at something thats broke with your hands on your hips, just hoping that it will repair itself and all will be good? I can't tell you how long I stood there until hubby spoke up from the couch while he was watching football and said, "Just take off all the old lights and put on new ones."
Hmmm, that shouldn't take long. Really?? After a little investigating, I figured out all the lights are connected to the limbs by wires. So, that meant I would have to get wire cutter out and start cutting off all the lights and pulling off the wires connecting the lights to the branches. I bet right now you are asking yourself, "Why didn't she just leave the lights on the tree and restring with new lights?" I started asking myself that question half way through 2 days of snipping and a couple of blisters later. But, I'm pleased that I removed them. I don't think I would've liked looking at over 1500 dead lights on the tree.

I love my tree and the tradition of taking it down from the attic, listening to hubby grumble, hearing the Georgia vs Georgia Tech football game in the background, remembering all the memories from all the ornaments and who gave them to me, whistling a few Christmas songs and just enjoying the season!

I had to laugh looking back at one of my first attempts at digi scrap booking showing one tradition, which only lasted a couple of years, of taking the family photo in front of the Christmas tree. The dog HATES having his picture taken, still to this day and trying to get him to look at the camera just at the right time took many takes. And as you can see in the bottom very small picture, hubby even got tired of trying. As the years have gone by, it was getting harder and harder for us to get up from the floor. So, the tradition stopped. The joy of getting older.
I have a cute Christmas tree 8 x 11 printable sheet that looks so adorable in a frame for Christmas time. Just click the download link, right click and save it to your computer to print out. Enjoy!
Enjoy Making Traditions,
Tammy
Interested in more fantabulous Christmas Traditions? Check out these posts!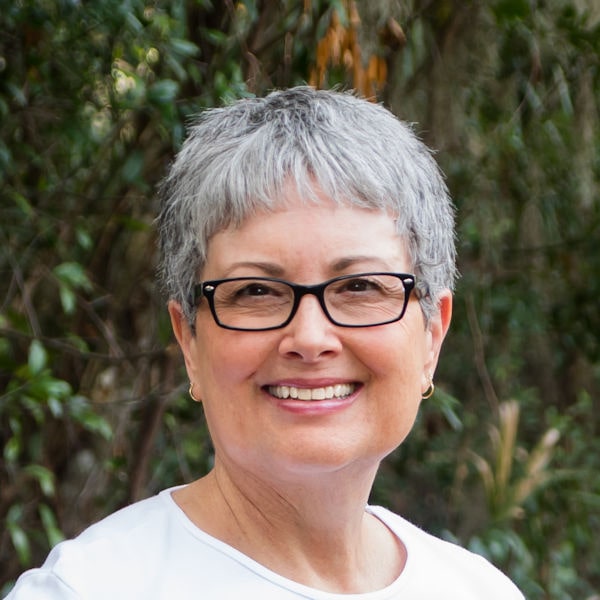 I'm just a country girl loving my geeky life with my wonderful husband, always taking pictures, getting my hands dirty in the garden, being crafty, exploring with travels and enjoying all this on a budget. But above all, living my faith as a child of God!
Read more about me and check out my media kit. Our Privacy Policy