When to Plant in Your Zone
This post may contain affiliate links that I receive commissions from purchases made. Click HERE for my disclosure statement. 
When its time to start your garden, before you begin, you must find out the Zone you live in. Planting your garden in your zone is key to success. Let me show you how.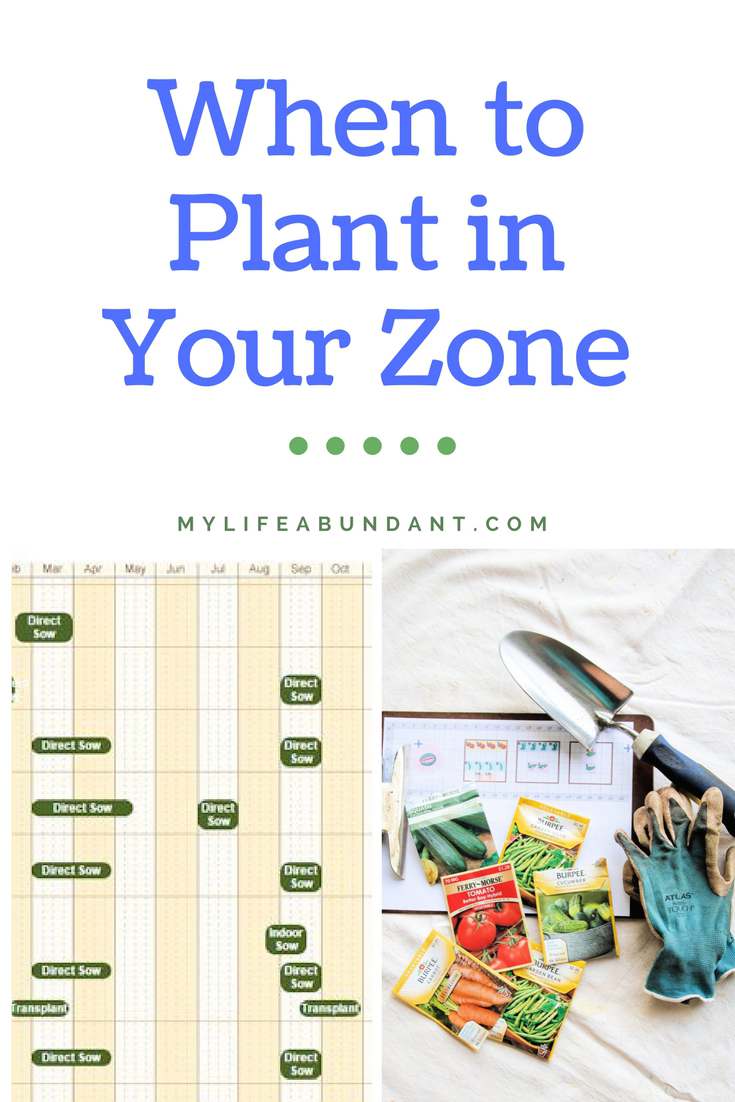 Have you ever wondered when the best time to plant is in your zone? Do you start your seeds indoors or direct seed? Even after having my small garden for one year, I was still questioning myself on when I should be planting and now that I am planting using square foot gardens, I wanted to find out what needed to be done first.
Your growing zone does make a difference when it comes to planting. But, there are exceptions to every rule. I live in Zone 9 and the average last frost date is February 15th. But where I live is a bit lower and my average last frost date is March 15th. So where your house is located could mean the difference in your planting by a few weeks.
The best growing calendar I have found is at Burpees. They have a great growing calendar where you simply put your zip in and it gives you the times to plant either by direct sowing of seeds or transplants.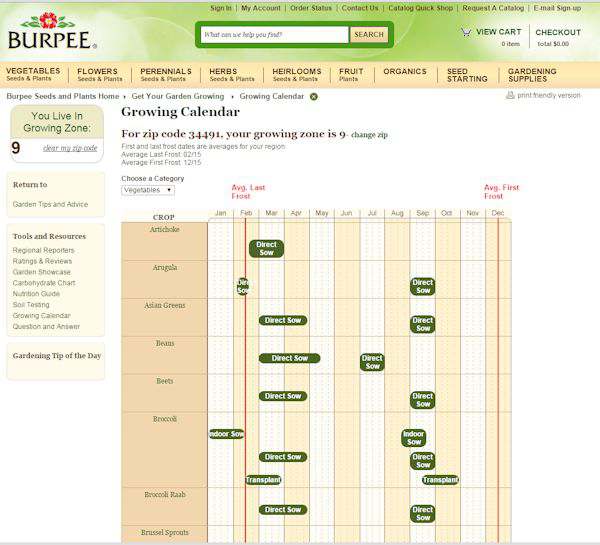 The screenshot above is just the top part of the whole list. It will show you what and when to plant for the whole year. This chart is also printable and makes it easy to keep handy. There are other great gardening resources found on this website. I like to keep information from year to year in my garden journal book.
There are so many resources out there to help you decide your sweet spot on when to start planting in your area after your last frost. Zone 9 actually has 3 different planting areas and I live in the middle of the 3. I follow a blog called Central Florida Gardening and really enjoy how they explain planting in the 3 different areas of Zone 9. I love how they break down each month and what to do. So, do a search for blogs or newsletters in your zone area for tips. Someone else's experiences can teach a lot.
My first garden mistake this year was I didn't look up the chart information until the first of February and realized that the cabbage seeds I just planted were going to be late. And it was.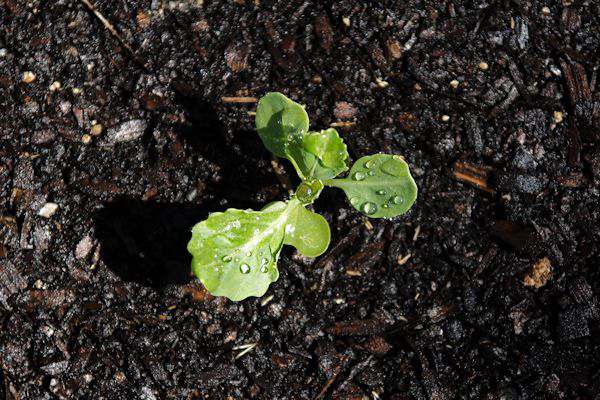 About a month late and as you can see in the picture above, they have hardly grown in about 6 weeks. So, I will plant seeds the first of September and see how that works.
Another mistake I have made this planting season was I didn't figure how many days some of the plants need till harvest that I planted on the first of February. So, here it is March and I need to plant my green beans and I don't have any open space.
So, I ended up going out and buying another section of square foot garden kit to sit next to the one I already had. Since the first one was given to me, I wanted to get the same one and wouldn't you know that the company that made the first one changed the design a bit. You can find these at a lot of the big box stores and very reasonably priced.
The lettuce and peas are growing strong and my tomatoes I started in the house are planted with my first stage of green beans. In a couple of weeks, I will plant another variety of green beans in the middle box since my cabbage isn't going to make it. We love homegrown green beans and I want to stagger the planting a bit.
I have been harvesting a bit of my spinach and lettuce in the big pot on the back porch. I love a fresh salad.
And with gardening comes repairs to your equipment. I already had to cut part of my watering hose off to get rid of a leak. This hose has already been repaired once so this will be an easy fix for me to tackle with helpful hints from hubby.


Here is a layout of my garden right now. Well, I hope it looks like this at the end of March. There are a few squares that I will decide later what to put in there. Maybe some more green beans.
I can't wait to tell you about my Garden planner at my next update. It really does help with planning.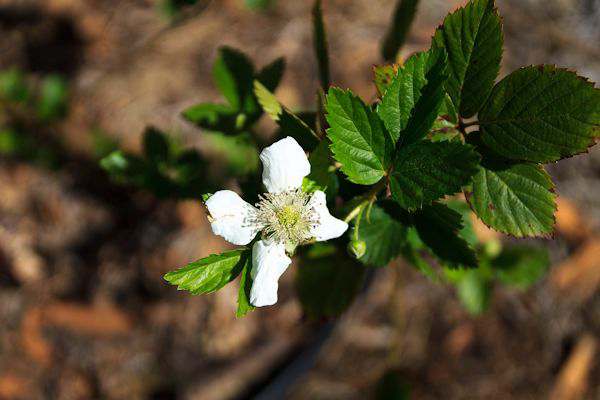 The blackberry bush is blooming well.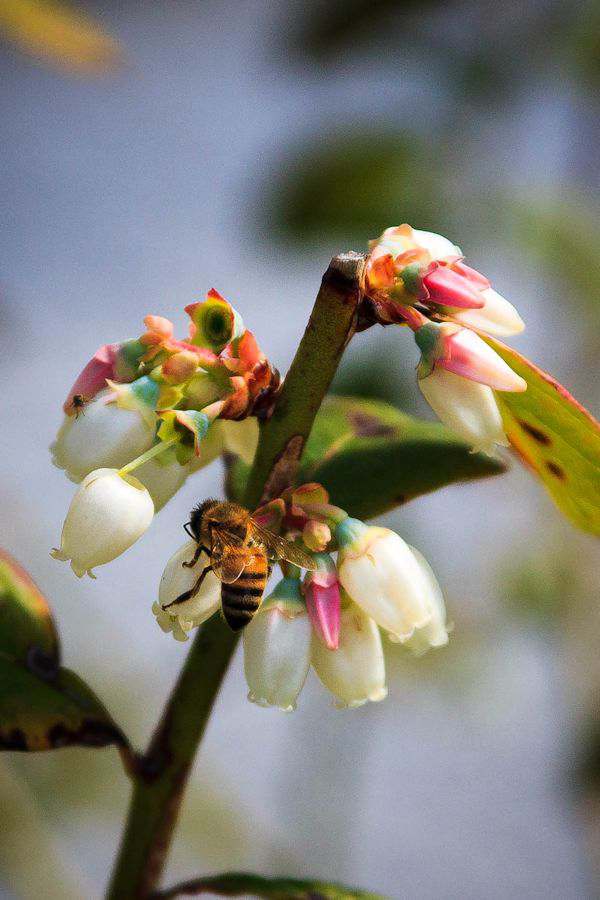 And I was so pleased to see bees all over my blueberry bushes working hard to pollinate. The bushes are close to my garden, so I am hoping they stick around to help pollinate there too.
What is your plant zone and are you ready for this growing season?
Ask the plants of the earth, and they will teach you – Job 12: 8a
Get your hands dirty,
Tammy
*  *  *  *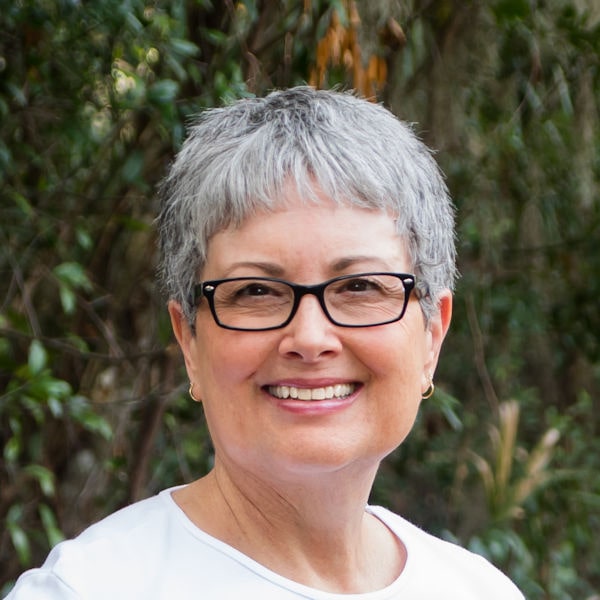 I'm just a country girl loving my geeky life with my wonderful husband, always taking pictures, getting my hands dirty in the garden, being crafty, exploring with travels and enjoying all this on a budget. But above all, living my faith as a child of God!
Read more about me and check out my media kit. Our Privacy Policy