This post may contain affiliate links.
"This post is part of a social shopper marketing insight campaign with Weave Made Media®, Smithfield®, but all my opinions are my own. #weavemade #SummerSizzling http://my-disclosur.es/RgFrEH"
Hubby and I love to grill as much as we can for several reasons.  Its easy clean up for me, the kitchen stays cool for the both of us and hubby loves his meat and potatoes.  There is just something about the flavor of grilled food that we both just adore.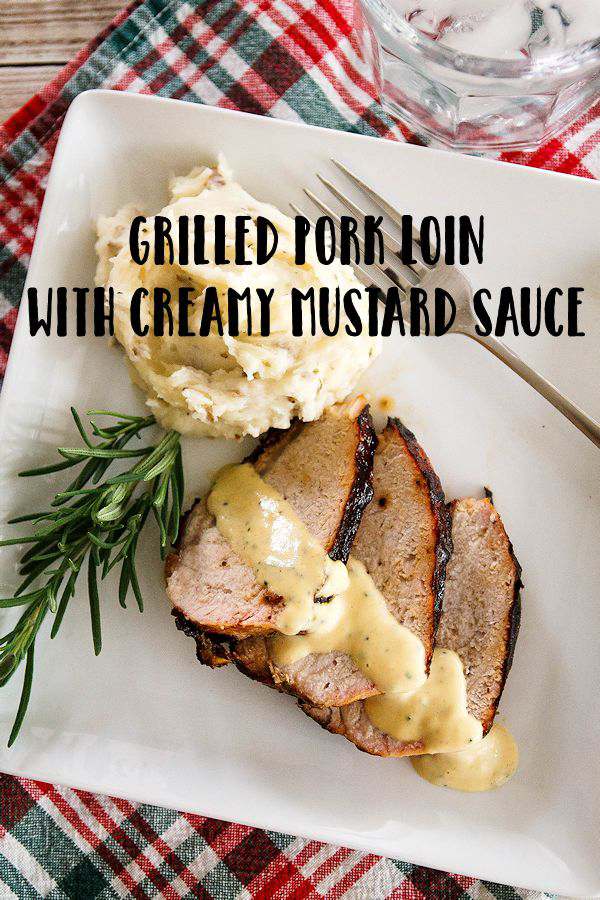 While shopping in Walmart the other day, we were looking for some meat to grill and noticed the Smithfield marinated pork loins.  We both love pork loins and I usually put that in the crock pot to make pulled pork, but we decided this would be great for the grill.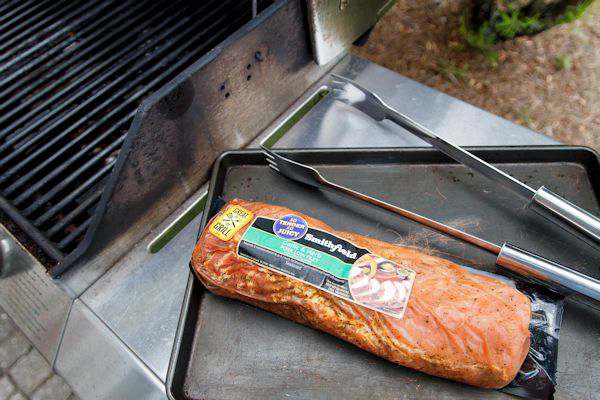 This is the best part about this meal.  All I needed to prepare to grill was the Smithfield Garlic & Herb pork loin, tongs and a really hot grill.  Thats it!!  I didn't have to make my own marinade and prepare hours in advance.  Just pull the pork loin from the fridge and its ready to grill.
Grilling pork loin isn't that hard.  Make sure your grill is really hot.  I then add the meat and let it sear for about 7 – 8 minutes on each side.  I love grill marks on meat.
Since I use a gas grill,  I turn off one side of the grill and turn the other side down to low.  I place the meat on the side where I turned off the heat and let it cook for about 30 – 40 minutes longer.  It takes about 20 minutes per pound of pork to cook on low heat.  I will check on the meat every 20 minutes using a meat thermometer to see if the temp is about 160 to 170 degrees.  I then wrap the meat in foil and let it sit for about 10 minutes while I prepare the rest of the meal.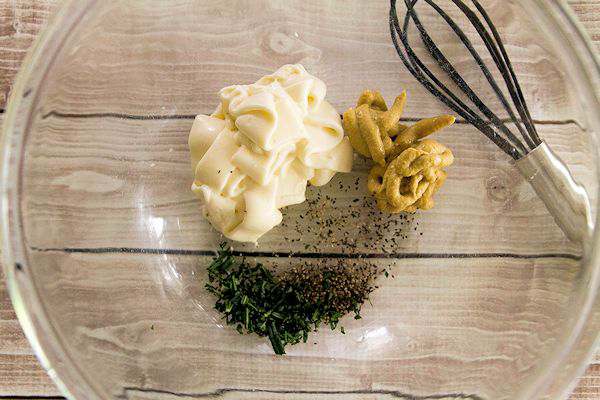 One of my favorite sauces to use on meat is a Creamy Mustard Sauce.  There are only 5 ingredients that you would normally have in your pantry and only takes a few minutes to whip up.
Grilled Pork Loin with Creamy Mustard Sauce
Ingredients
1 tbsp + 1 tsp Dijon mustard
1 tsp of chopped fresh rosemary
¼ tsp pepper
3 tbsp of light mayonnaise
1 tbsp of water
Instructions
Mix all ingredients together except for the water. Add the water and if its too thick add more water. I like this sauce to be like a gravy to pour on the meat.
You can also use jar rosemary if you don't have fresh.
Notes
I have put a tsp of yellow mustard in this sauce if the Dijon mustard is too harsh.
Hubby and I both LOVED this meat.  The marinade was perfect for us and the mustard sauce just gave it another twist in flavor.  The meat was so juicy and cooked perfectly.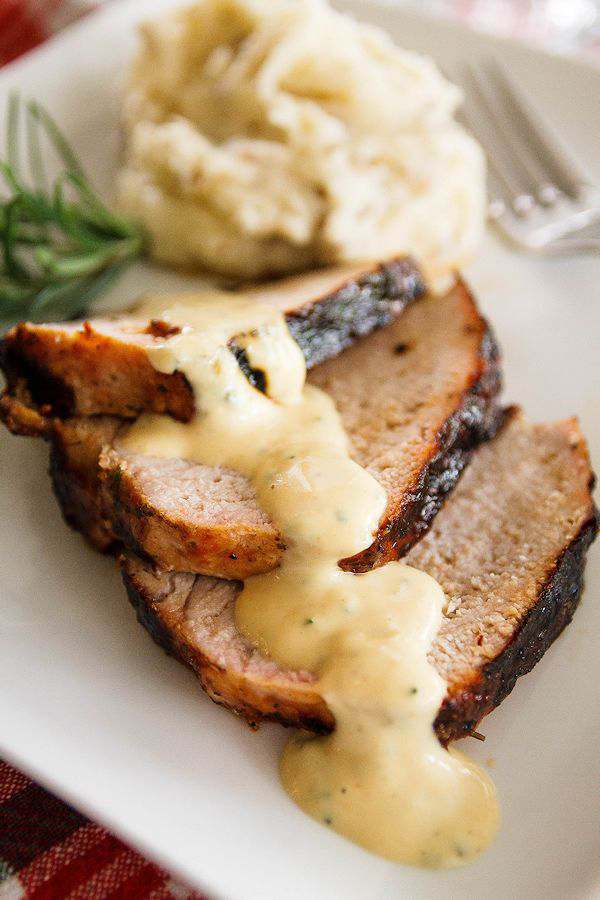 If you are looking for a quick and easy meal, try one of the many marinated Smithfield meats. And to make this easy dinner even better, how about a $2.00 off coupon on any ONE (1) Smithfield® Marinated Fresh Pork Product. (While Supplies Last)  There are some other great recipes and ideas to use this meat with at the Smithfield website.  And also check out the other marinated meats available.
Enjoy,
Tammy
*    *    *    *