This post may contain affiliate links that I receive commissions from purchases made. Click HERE for my disclosure statement. 
I am addicted to roosters. I think being a country girl and living on a farm for so many years will do that to you. I have roosters in my kitchen and my bathroom. Yes, in my bathroom right next to Elvis. (More on that later)  So, I just had to make another rooster project to set in the kitchen using burlap and my inkjet printer. Printing on burlap and country just go together.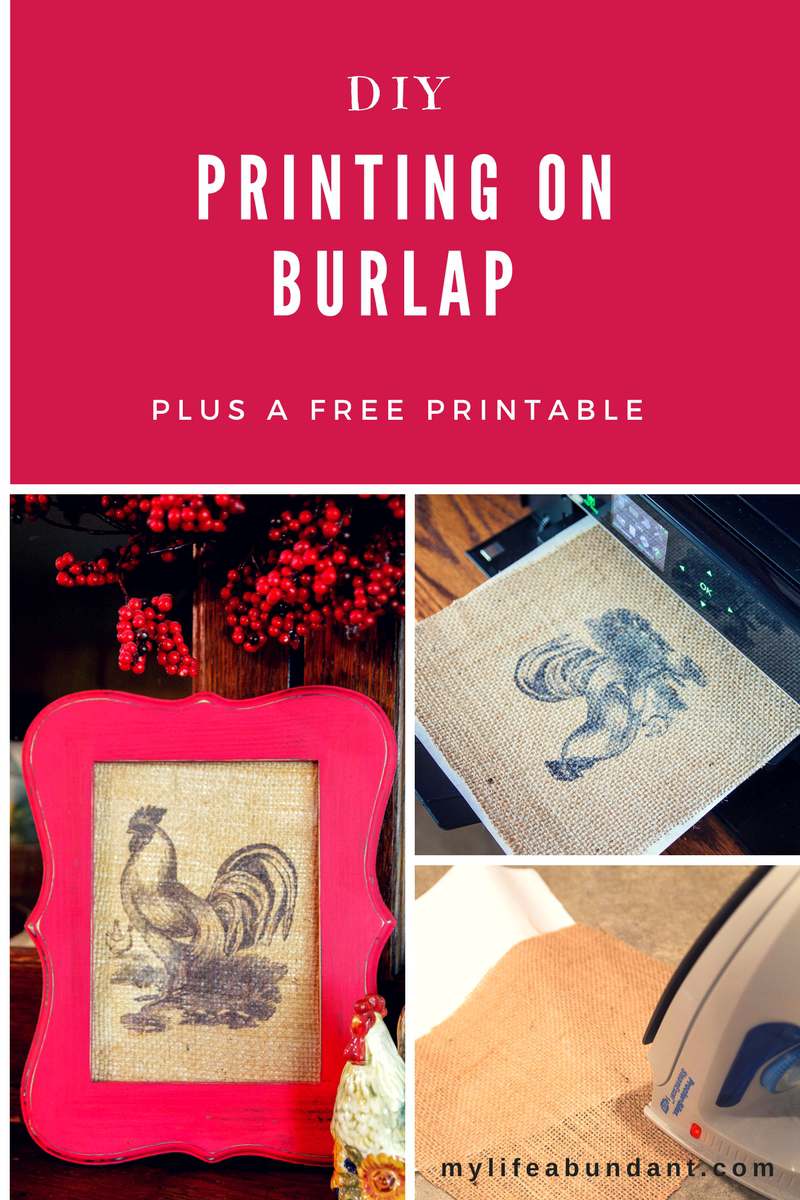 Printing on burlap is pretty easy. The first time I tried it, I thought all kinds of bad things would happen to my printer, but it went perfectly. After I finished, I realized this was such an easy way to do other projects.
You will need:
Hot Iron
8.5 x 11 size paper or card stock
Graphic picture
First, you will need to cut a piece of burlap and freezer paper the size of printer paper or card stock. I have found that card stock is easier to use to hold down over the freezer paper and burlap for a better cut.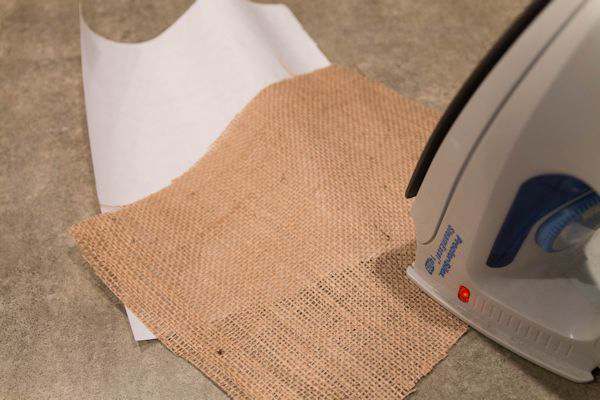 Make sure your iron is HOT. I use the cotton setting with no mist. Lay the burlap on the SHINY side of the freezer paper and iron on your ironing board or a towel on a hard surface. I usually lay it on a kitchen towel on a countertop because it's a nice hard surface.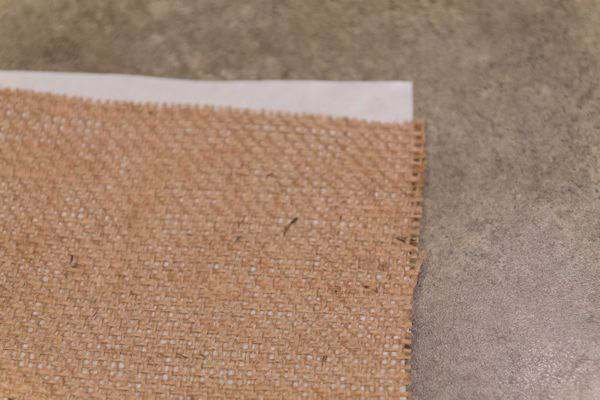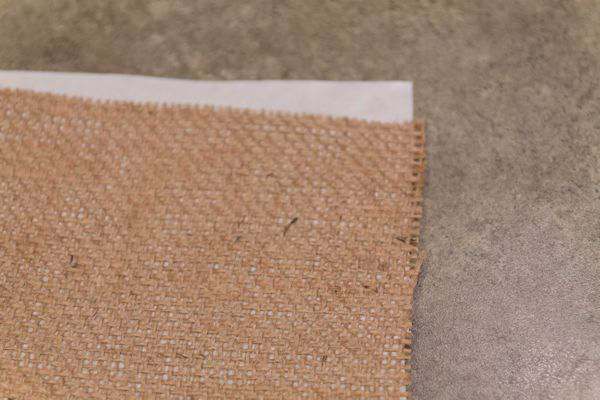 When you are finished ironing, make sure there isn't any part of the burlap hanging over the sides of the freezer paper. Just trim with scissors.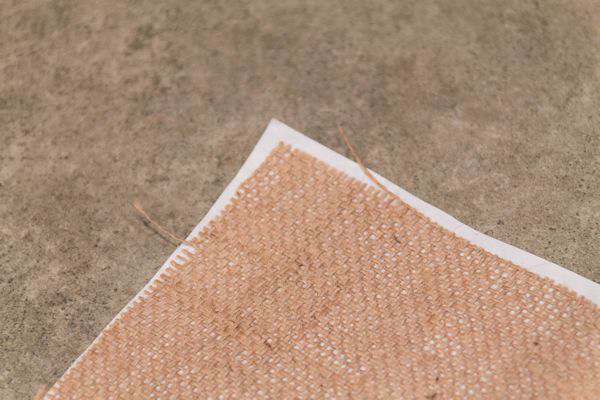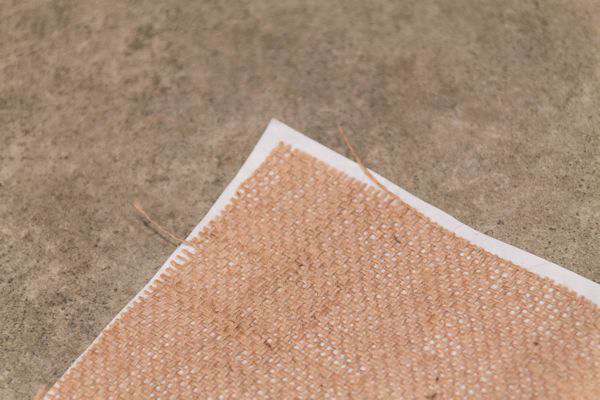 Make sure there aren't any strings hanging out and pull them off or cut them off. They will get hung up on your printer.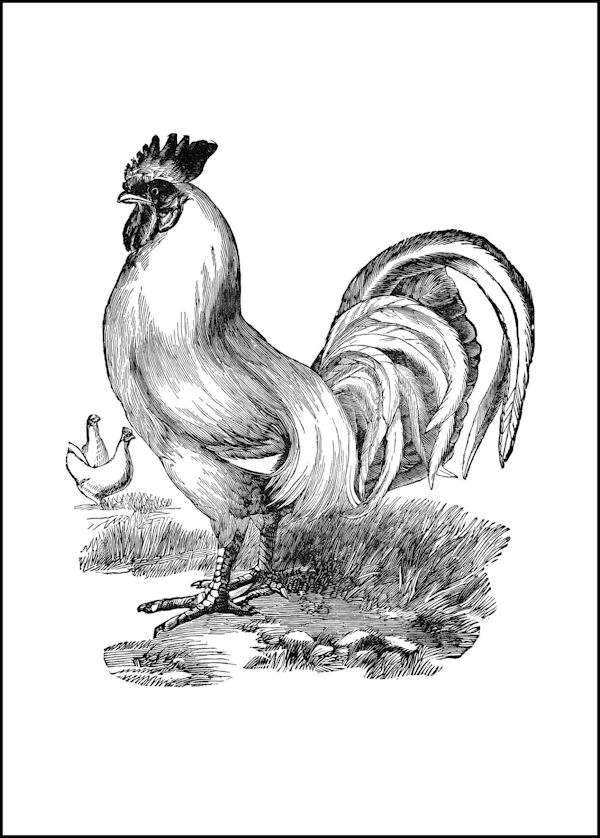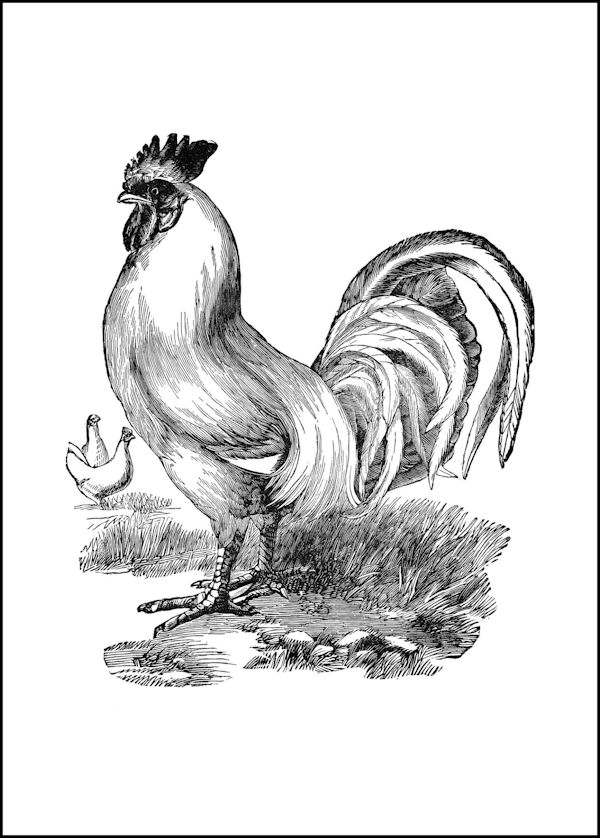 The rooster graphic I used I have had forever but there are tons of free graphics online to choose from. I was going to an all black print, but you can print in color too. I have provided the 5 x 7 picture I used for this project. Just click on the download link above for the jpg picture and save to your computer. I used photo editing software to arrange this picture on an 8.5 x 11 area. If you don't have Photoshop, PSP, etc., you could use PicMonkey or Canva online.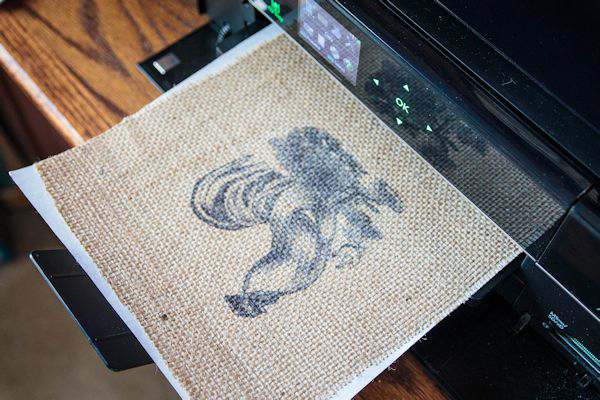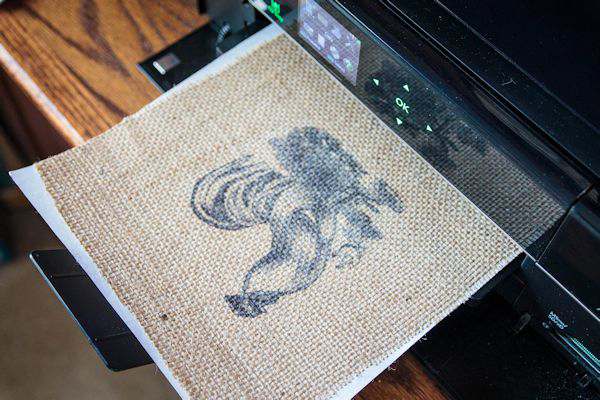 Depending on the printer you have, take out all the paper in the tray and lay your burlap/freezer paper in the direction where it will print on the burlap side.  On my Epson, I lay the burlap side down in the paper tray.
NOTE:  You will only be able to print as wide as your printer will allow. But, you could make banners or longer pictures.
I next cut along the lines from the graphic I used, you can't see them in the picture above, and its ready to frame. I left the freezer paper on the back of the burlap so it would hold up in the frame. But most projects you would peel off the freezer paper.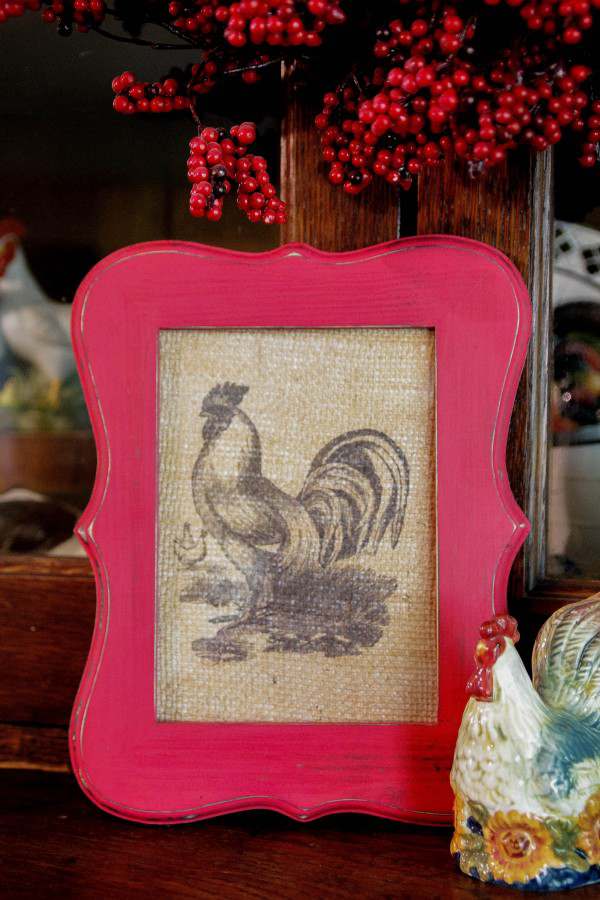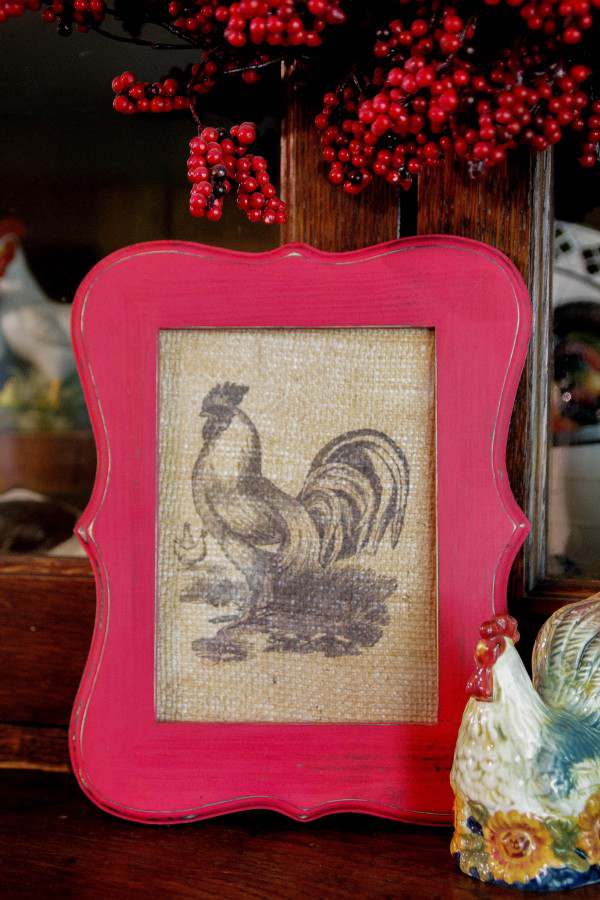 LOVE IT!!
I used the 5 x 7 frame from a previous project because I love how red and black look together.  Its the perfect little extra rooster in my kitchen.
Enjoy,
Tammy
*    *    *    *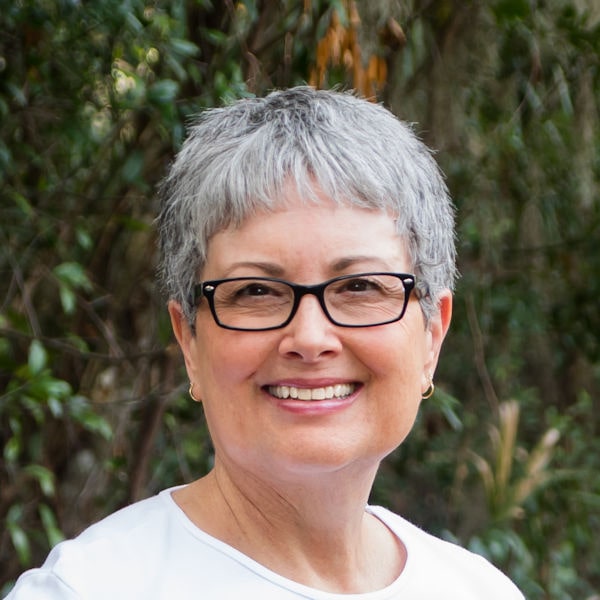 I'm just a country girl loving my geeky life with my wonderful husband, always taking pictures, getting my hands dirty in the garden, being crafty, exploring with travels and enjoying all this on a budget. But above all, living my faith as a child of God!
Read more about me and check out my media kit. Our Privacy Policy