Flourless Double Chocolate Cookies
Chocolate goodness is the only way to describe these cookies. Easy to make, flourless and will remind you of a gooey brownie.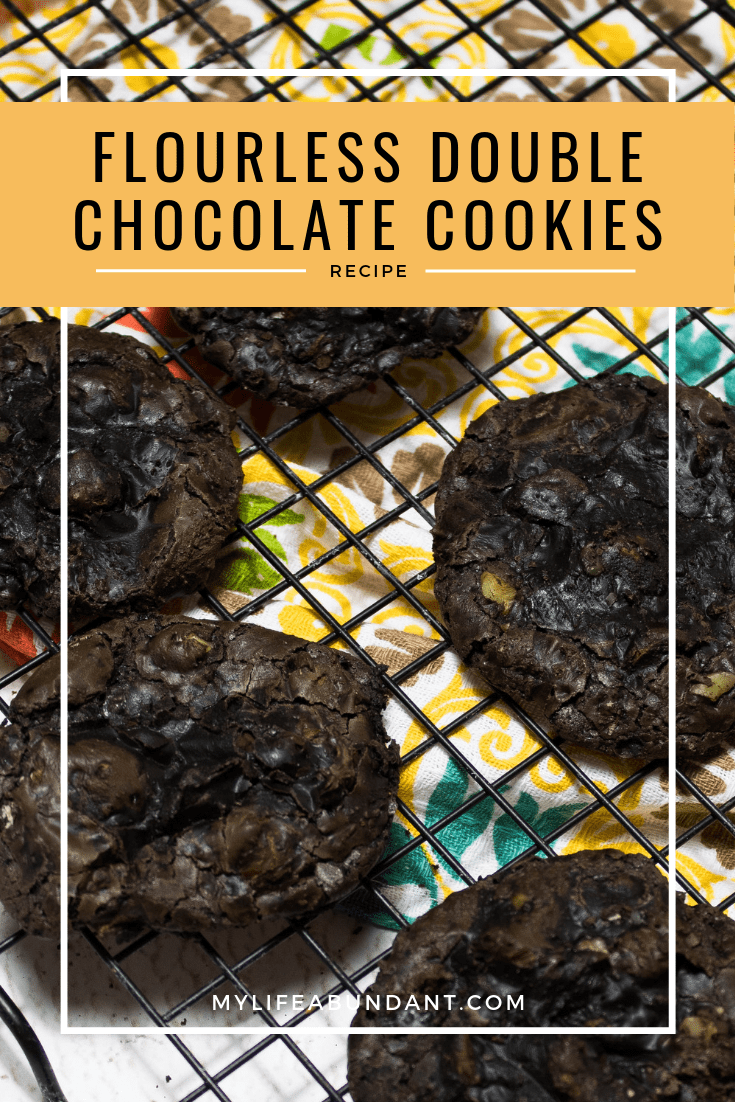 I love this recipe. Not only do you get your taste of chocolate, but a lot of chocolate. If you love gooey brownies, you will love this recipe. 
I have been eating less and less white flour, but I do love something sweet now and again. And these cookies really fit the bill of no flour and are really easy to make. If you are looking for a gluten-free sweet cookie, try these. Even if you aren't concerned about gluten in your food, you will still love these.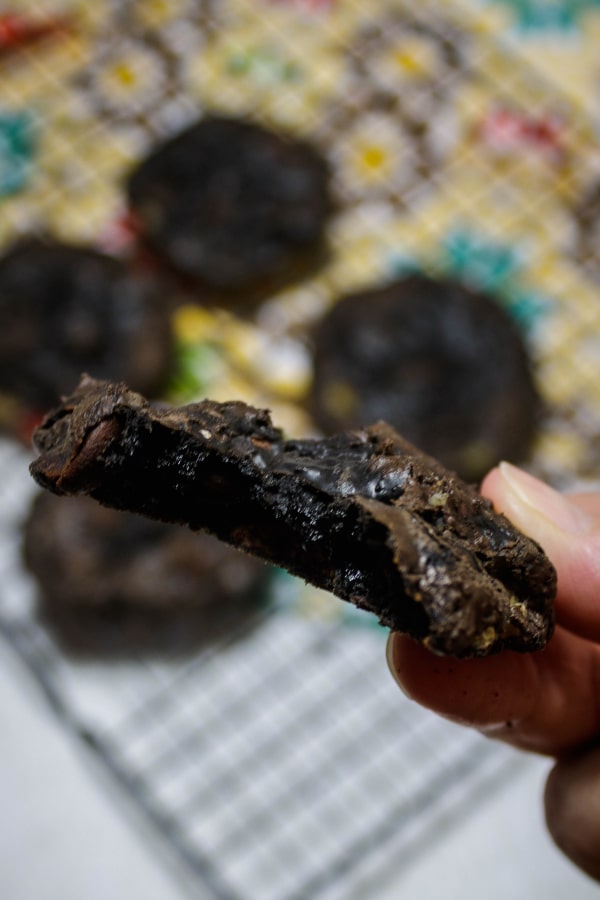 I have been using Hersheys Special Dark Chocolate Cocoa Powder for many years and its easy to find at your local grocery store. The dough is rather thick, but using a cookie scoop makes it so easy to place on a cookie sheet lined with a silicone baking mat. You must let these cool completely on a cooling rack before storing them or they will fall apart. I found that out the hard way the first time I made these because I just had to have a bite.
You don't have to use dark chocolate if you prefer regular cocoa powder to cook with. The dark chocolate seems to cut some of the sweetness down in these cookies to me. Nuts are always optional and adding peanut butter chips just takes them over the top.
This recipe will surely satisfy anyone's sweet tooth.
Enjoy,
Tammy
* * * *