This post may have links where I am an affiliate. Click HERE for my disclosure statement. 
When its cold out, I really love to cook. The warmth of the stove and oven help warm up my bones and the smells throughout the house make me smile. One of my favorite winter meals is soup. You can use up items in the fridge, makes enough to store leftovers in the freezer and a great way to feed a crowd. Here are 100 of the very best soup recipes to keep you warm inside this winter.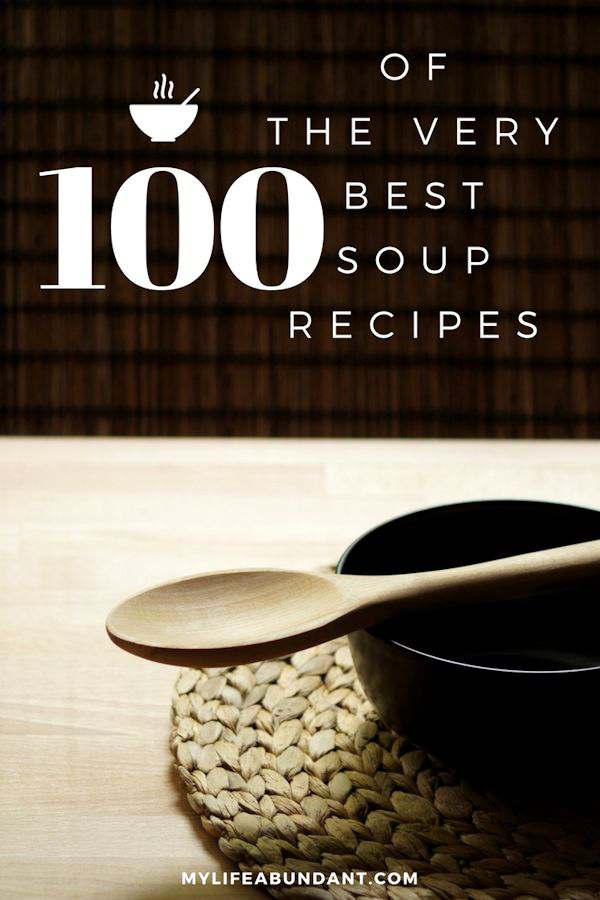 Recipes for every taste and every flavor. Whether you like your soup hearty or on the light side. Served hot or cold, you will find a recipe below.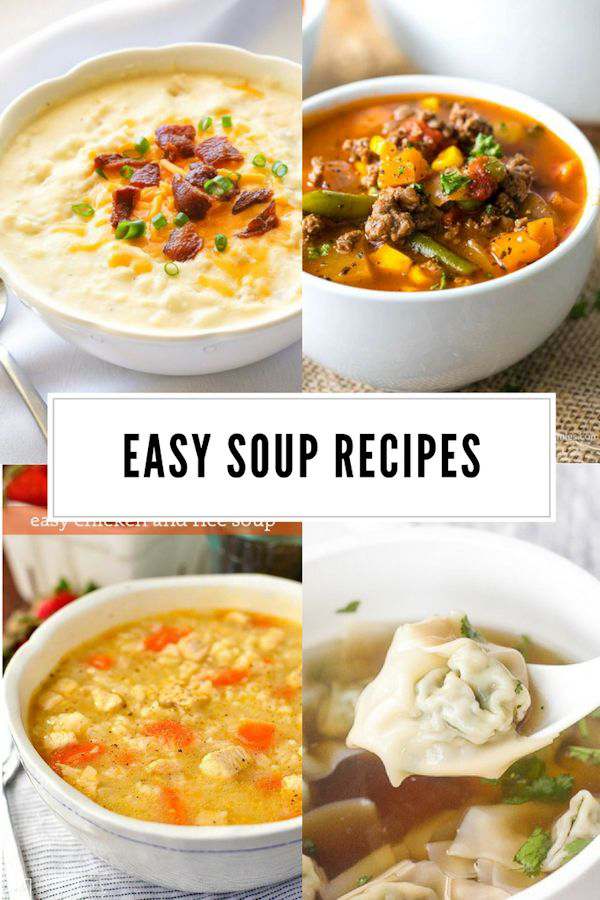 Easy Soup Recipes
Easy Hamburger Soup
Easy 10 Minute WonTon Soup
20 Minute Cheesy Chicken Enchilada Soup
5-Ingredient Brocolli Cheese Soup
Easy 30-Minute Homemade Chicken Noodle Soup
7 Can Chicken Taco Soup
Creamy Potato Soup
Easy Chicken and Rice Soup
20-Minute Chicken Parmesan Soup
Easy Lasagna Soup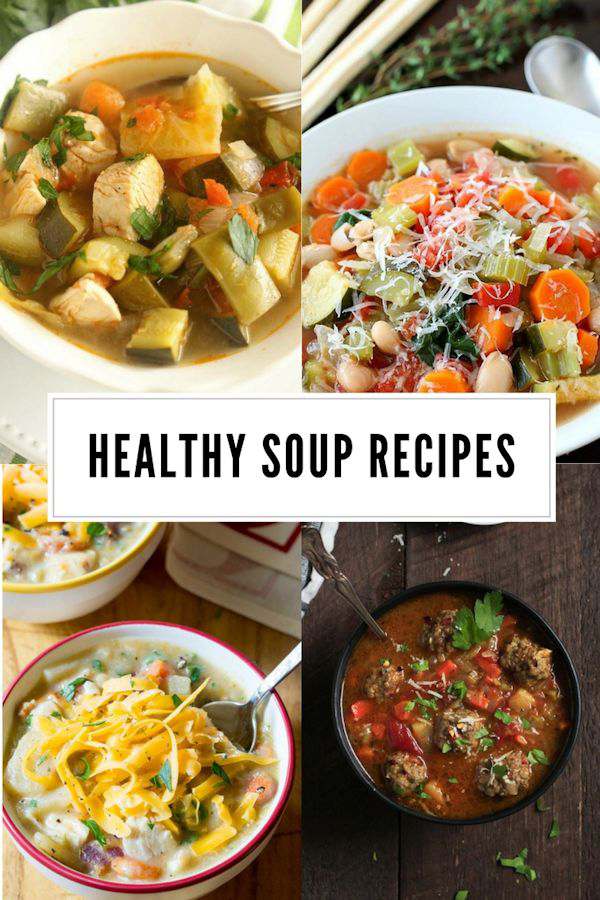 Healthy Soup Recipes
Clean Eating Chicken Chili
Healthy Chicken Potato Soup
Skinny Chicken Fajita Soup
Healthy 30-Minute Kale, White Bean, and Chicken Soup
Weight Watchers Lasagna Soup
Creamy Chicken Tortellini Soup
Healthy Meatball Vegetable Soup
Healthy Tuscan Vegetable Soup
Low-Carb Beef and Lentil Stew
Skinny Chicken Vegetable Soup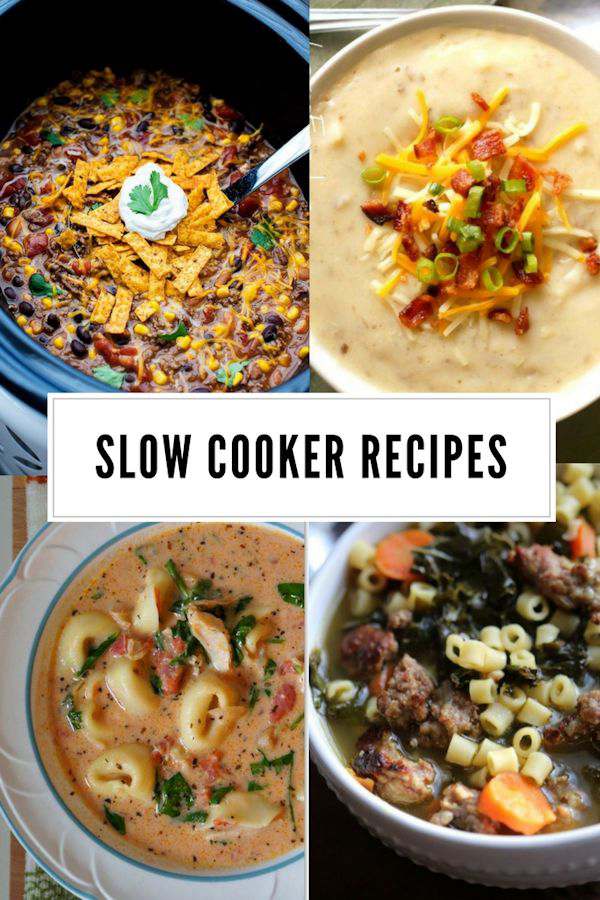 Slow Cooker Soup Recipes
Slow Cooker Minestrone Soup
Crock Pot Loaded Creamy Potato Soup
Slow Cooker Sausage, Spinach, and White Bean Soup
Crockpot Green Chili Chicken Enchilada Soup
Slow Cooker Chicken Noodle Soup
Slow Cooker Creamy Tortellini, Spinach, and Chicken Soup
Crock Pot Taco Soup
Slow Cooker Jambalaya
Crock Pot Italian Sausage Wedding Soup
Slow Cooker French Onion Soup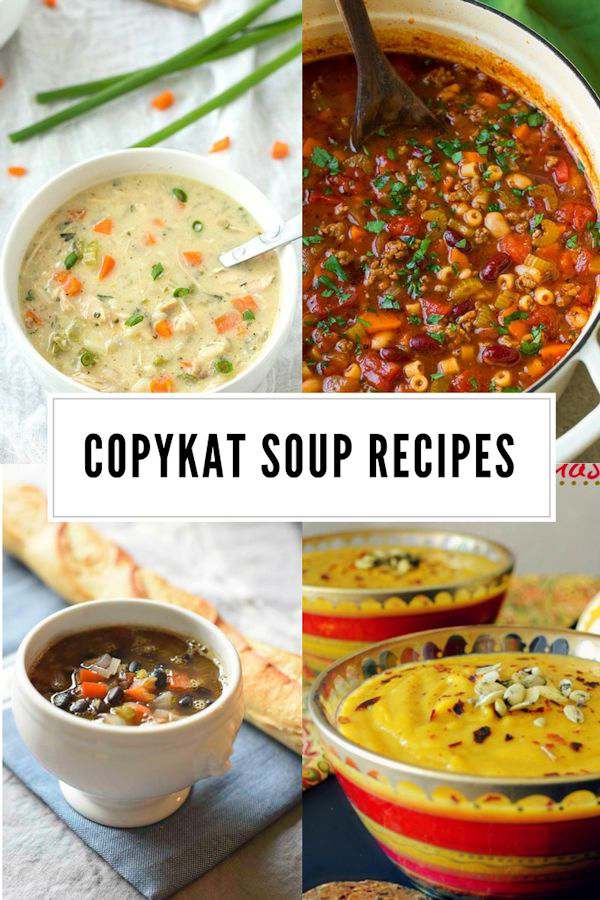 CopyKat Soup Recipes
Panera Bread Black Bean Soup
Carrabba's Sicilian Chicken Soup
Disneyland's Cheesy Enchilada Soup
Olive Garden Chicken Gnocchi Soup
Panera Chicken and Wild Rice Soup
Panera Broccoli Cheese Soup
Olive Garden Pasta e Fagioli Soup
Panera Bread's Autumn Squash Soup
Chili's Chicken Enchilada Soup
O'Charley's Loaded Baked Potato Soup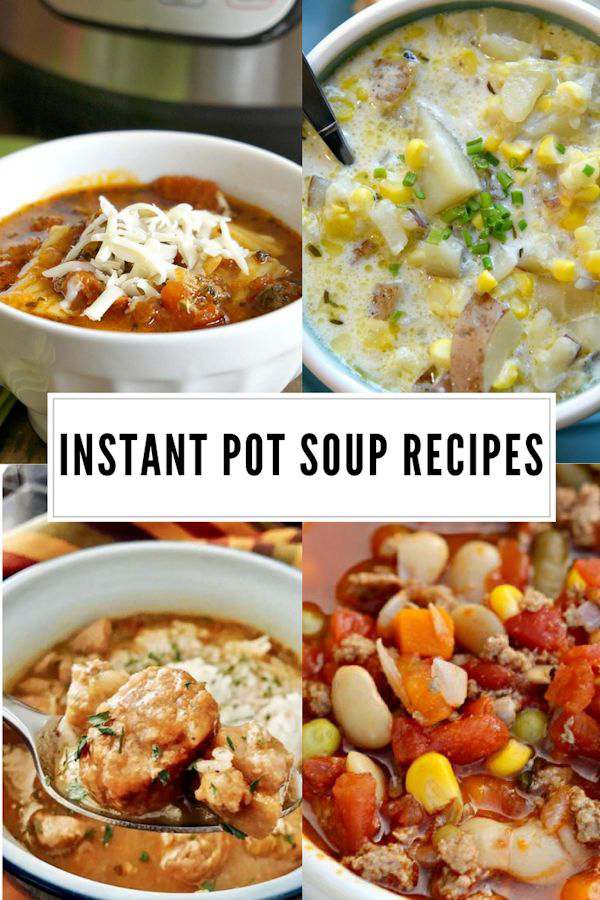 Instant Pot Soup Recipes
Creamy Tomato Basil Instant Pot Soup
Instant Pot Beef Vegetable Soup
Instant Pot Chicken Noodle Soup
Instant Pot Southwestern Chicken Soup
Instant Pot Lasagna Soup
Instant Pot Easy Gumbo Soup
Instant Pot Potato Corn Chowder
Instant Pot Broccoli and Four Cheese Soup
The Easiest Instant Pot Chili
Instant Pot Italian Wedding Soup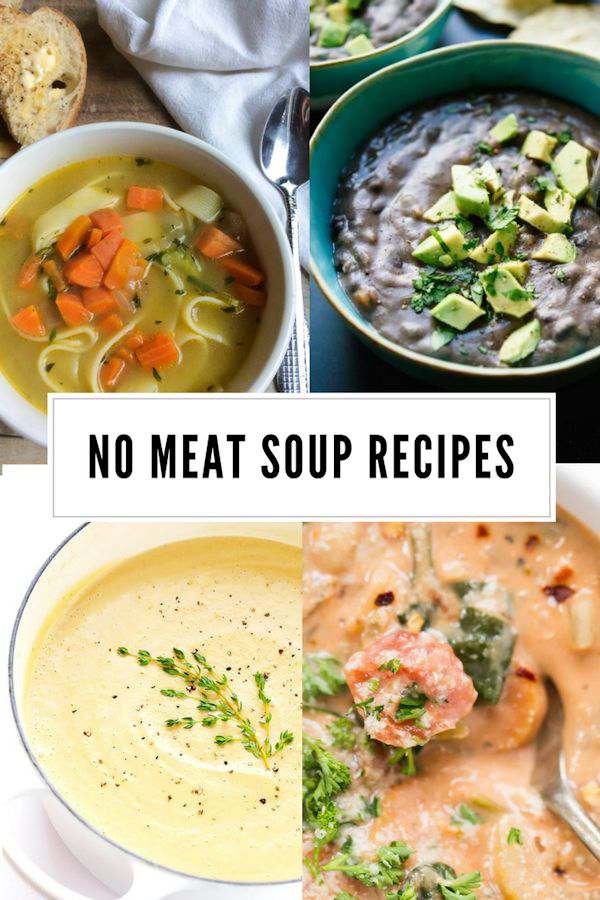 No Meat Soup Recipes
Slow Cooker Potato, Corn and Jalapeno Soup
Weight Loss Vegetable Soup
Creamy Cauliflower Soup
Vegetarian Cabbage Soup
Healthy Barley Soup
The BEST Tomato Basil Soup Recipe
Ginger Garlic Noodle Soup with Bok Choy
Creamy Italian Quinoa Soup
Homemade Vegan "Chicken" Noodle Soup
Spicy Black Bean Soup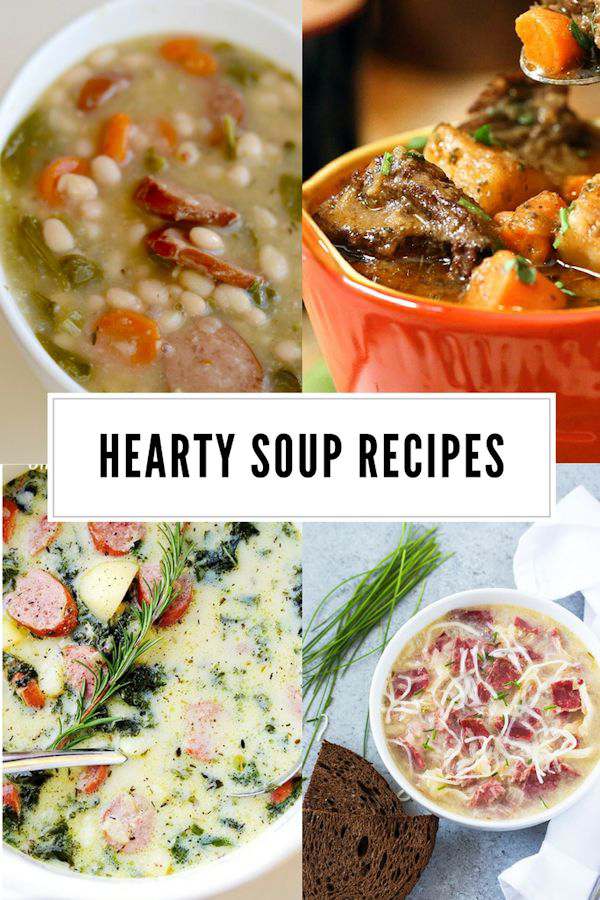 Hearty Soup Recipes
Smoked Sausage, White Bean, and Vegetable Soup
Best Ever Hearty Beef Soup
One-Pot Beef Stroganoff Soup
Chicken Pot Pie Soup
Homemade Creamy Chicken Noodle Soup
Smoked Sausage, Kale, and Potato Soup
Creamy Parmesan Mushroom and Spinach Tortellini Soup
White Bean and Ham Soup
Cheesy Meatball Parmesan Soup
Creamy Rueben Soup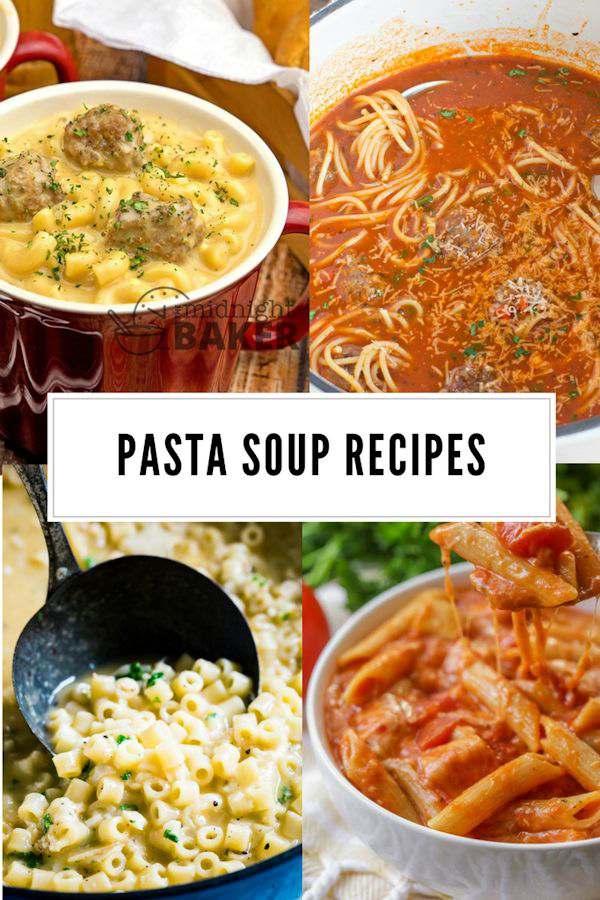 Pasta Soup Recipes
Dutch Vegetable Soup With Meatballs
5-Ingredient Cozy Pasta Parmesan Soup
Spinach Tortellini Soup
Cheesy Chicken Parmesan Soup
Creamy Tortellini Soup
Thai Curry Vegetable Soup
Winter Minestrone Soup
Beef and Tomato Macaroni Soup
Macaroni and Cheese Soup
Spaghetti and Meatball Soup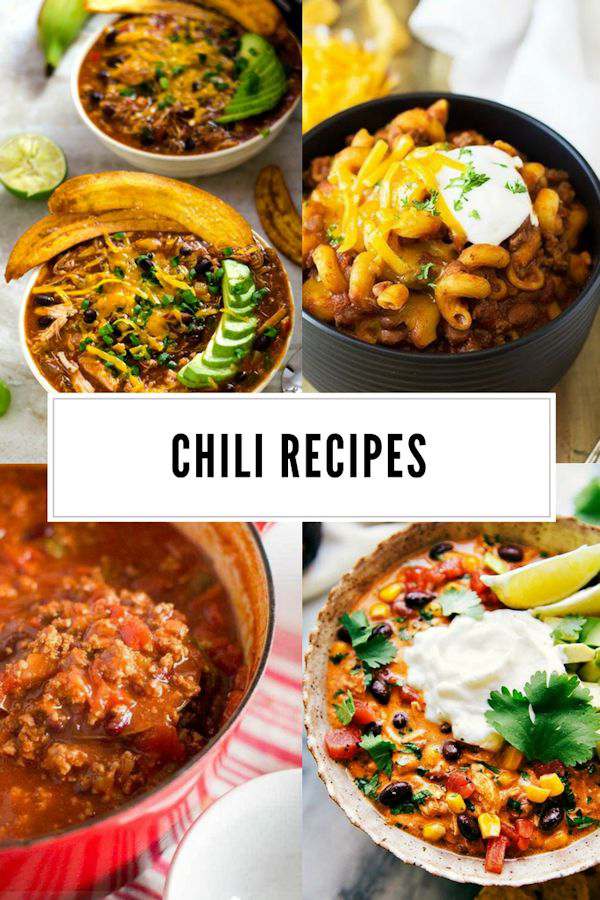 Chili Recipes
Old Fashioned Chili 
Pulled Pork Chili
The Best Healthy Turkey Chili
Creamy Chicken Enchilada Chili
Jamaican Jerk Chicken Chili
Amazing 3 Bean Sweet Potato Chili
Taco Spice Chili
White Chicken Chili
Chili Mac
Vegetarian Chili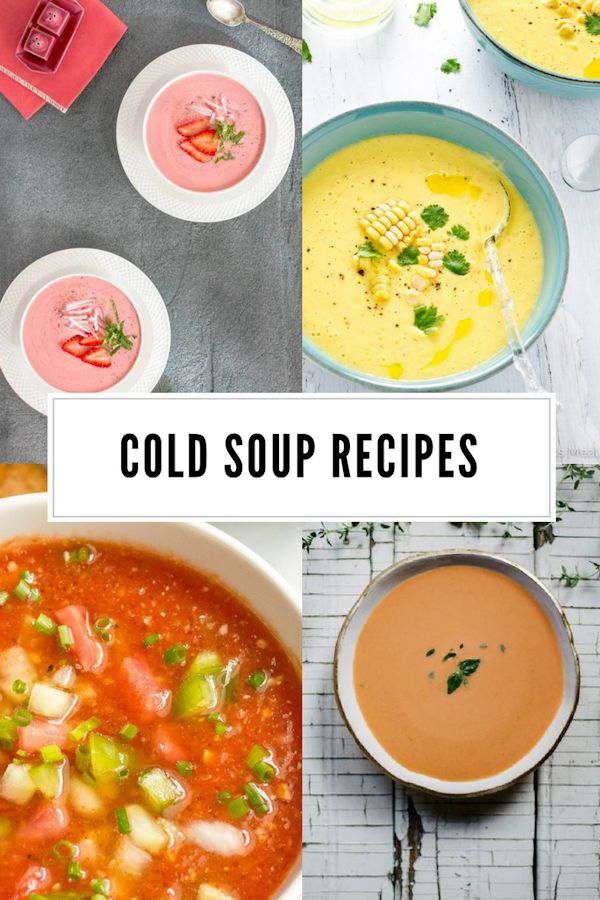 Cold Soup Recipes
Easy Tomato Gazpacho Soup
Yello Tomato & Corn Gazpacho
Strawberry and Tomato Gazpacho
Chilled Cucumber Soup with Farm Fresh Herbs
Moroccan Carrot Summer Soup
Creamy Roasted Tomato Gazpacho
Cold Peach Soup
Chilled Tomato Peach Soup
Chilled Strawberry Soup
Sweet Corn Gazpacho


Enjoy
Tammy
* * * *
Other Posts You May Enjoy: