Pulled Pork Using the Instant Pot
This post may contain affiliate links that I receive commissions from purchases made. Click HERE for my disclosure statement. 
After using my Instant Pot now for several months now, one of my favorite things to make is Pulled Pork.  It's so easy to make, doesn't take long and so many recipes can be made with Pulled Pork. It also freezes well to use in future recipes.  I use the meat for sandwiches, sliders, soups and one of my fav recipes is Avocado Pork Nachos.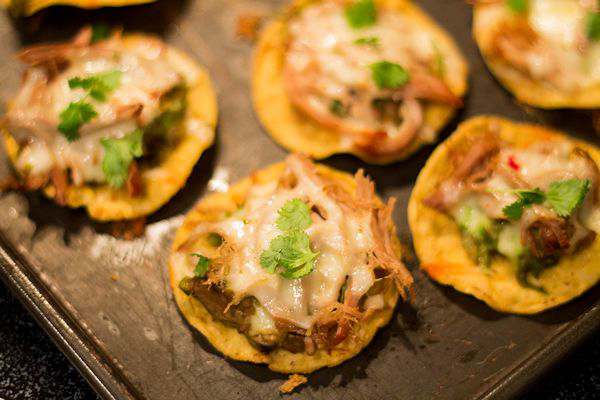 I buy my pork loin at Sam's. Actually, I buy most of my meat at Sam's.  For the price, cut and taste, I haven't found any better place where I live. The pork loin comes in a long sleeve with two sections of meat inside, which makes a lot.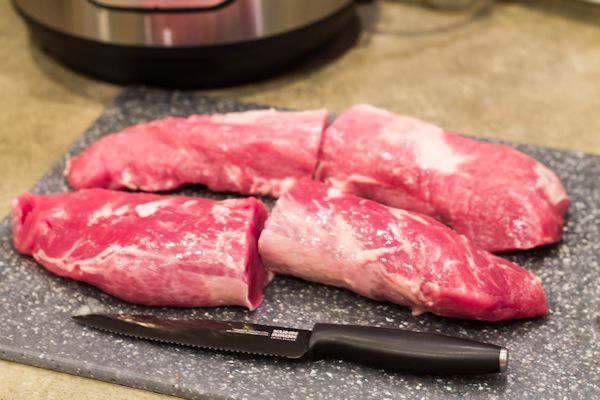 I cut the sections in half so they will sear nicely in the Instant Pot.  Another great reason to use an Instant Pot.  You can sear and cook in the same pot for easy clean up later.  I know we all strive for one less thing to clean up after a meal.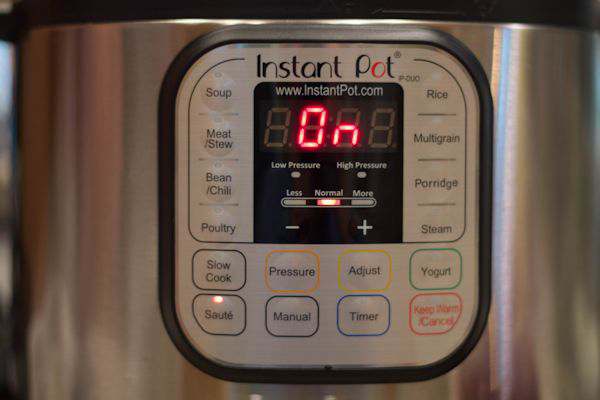 After preparing your meat with your favorite seasonings or rub, push the Saute button on the Instant Pot and wait until it is completely heated up before adding the meat to the pot.  I know you can cook frozen meat in the Instant Pot, but for this recipe, I prefer to use room temp meat.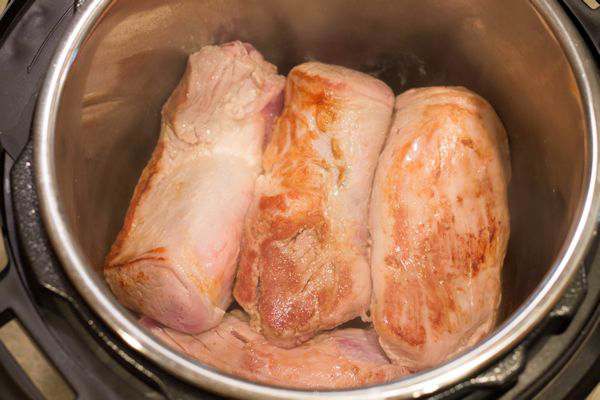 Sear on all sides and you will get a nice browning to hold in all those juices.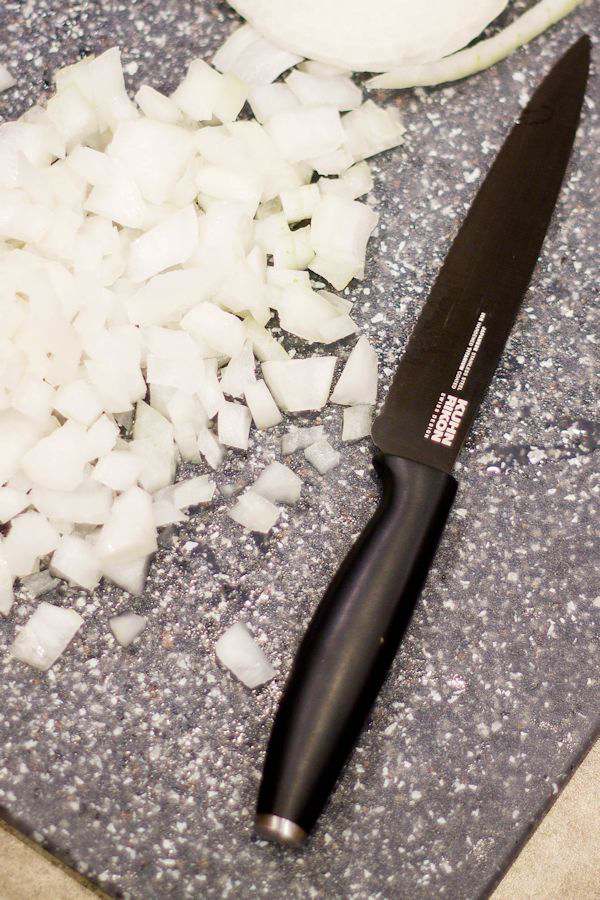 I personally don't add much seasoning except for salt, pepper, and garlic since I use this meat in so many different recipes.  I also add some chopped onions to the pot.
I must tell you about my latest kitchen utensil called the Kuhn Rikon utility knife.  I cannot keep a good knife in my kitchen.  Seems they are used for cutting things that shouldn't be cut and end up in the garage.  You know what I mean.  Every kitchen needs a good knife and this titanium serrated utility knife is the answer for me.  It does the job and slices beautifully.  Since it's made of titanium, it will last a long time for your kitchen slicing needs.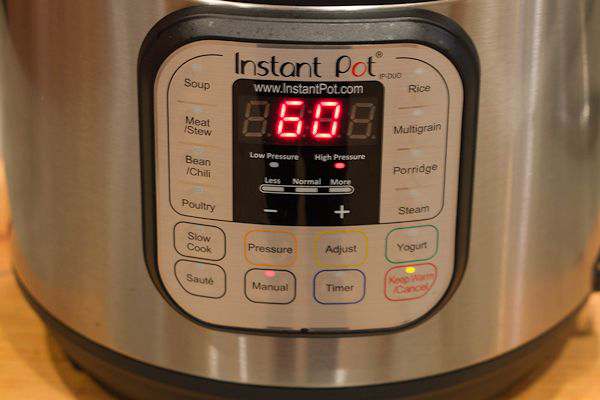 After the lid is securely put in place and the vent is put in the "sealing" position, I touch Manual and change the time to 60 minutes.  This will make the meat fall apart and fork tender.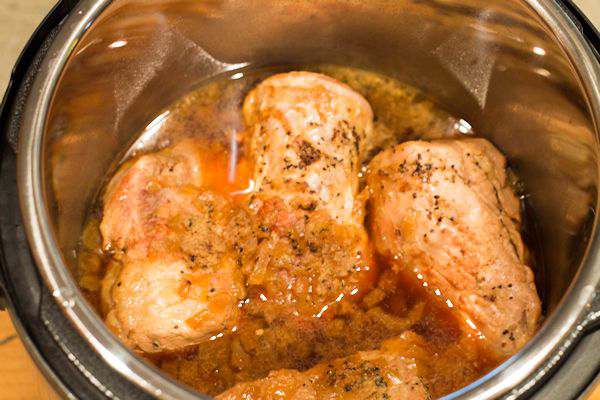 Look at all that juice! I don't add any liquid to the meat before the cooking process.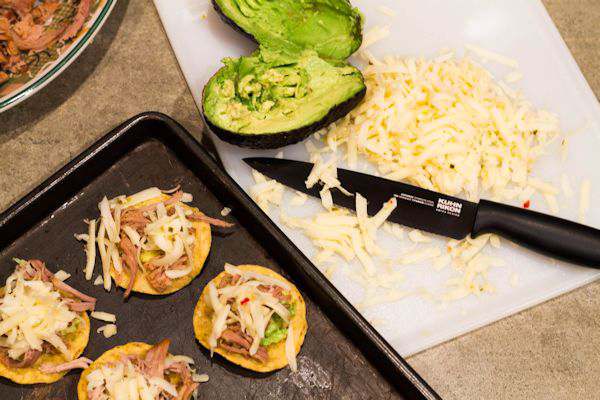 I then drain the meat, pull it apart with 2 forks and divide the leftover meat up I don't use in freezer bags.
Avocado Pork Nachos are so easy, you really don't need a recipe, but here is a quick version.  These are perfect for a quick meal or party. Just grab a freezer bag of the pulled pork and your meal is virtually done.
Avocado Pork Nachos
Ingredients
Pork Loin

Chopped Onion

Seasonings to your taste

Monterey Jack Cheese shredded

Avocado small slices

Tortilla Chips

Cilantro chopped
Instructions
Add seasonings to your taste.

Choose Manual for 60 minutes.

Shred meat and layer on chips with avocado and cheese with cilantro on top.
Like this recipe? Don't forget to share!
Follow me at @tammy1999
Don't have an Instant Pot?
You can make this recipe in the slow cooker following the recipe above but just cook on low for 6 or more hours.  You will have to sear the meat in a separate pan.
Don't have a slow cooker?
Then this is the perfect time to purchase the Instant Pot. If your slow cooker has cooked its last slow meal, like mine did, that was the time I decided to buy the Instant Pot.  One great thing about the Instant Pot is you can use it as a slow cooker too.  All you need to do is purchase the Instant Pot Glass Top, select the Slow Cook button on the front panel and you now have a slow cooker.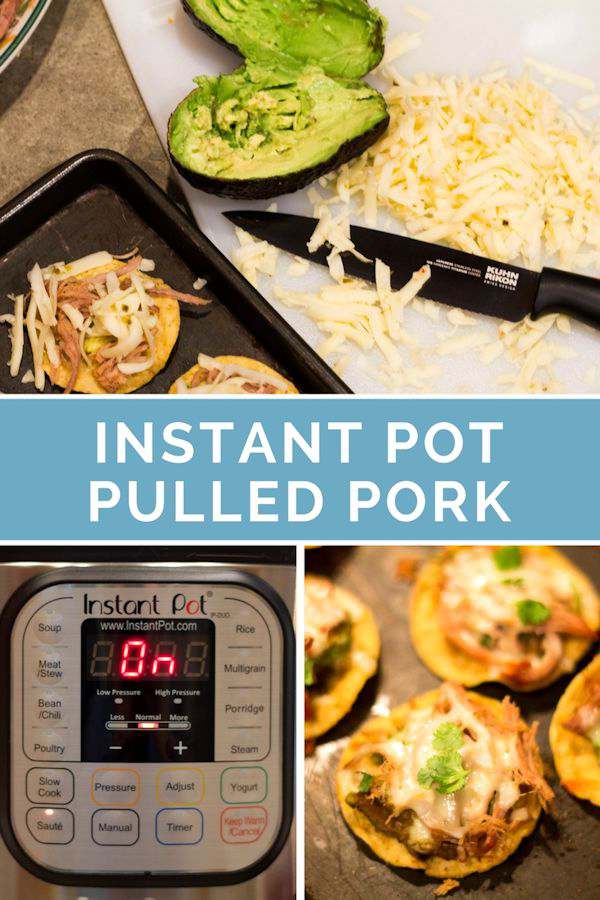 Enjoy,
Tammy
* * * *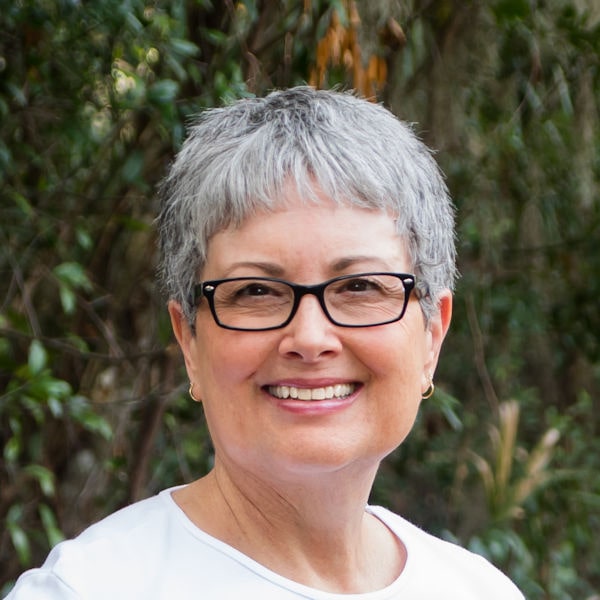 I'm just a country girl loving my geeky life with my wonderful husband, always taking pictures, getting my hands dirty in the garden, being crafty, exploring with travels and enjoying all this on a budget. But above all, living my faith as a child of God!
Read more about me and check out my media kit. Our Privacy Policy