Loaded moist banana muffins are a great way to start the day or for an after-school snack. Incredible flavor loaded with nuts, berries, and more!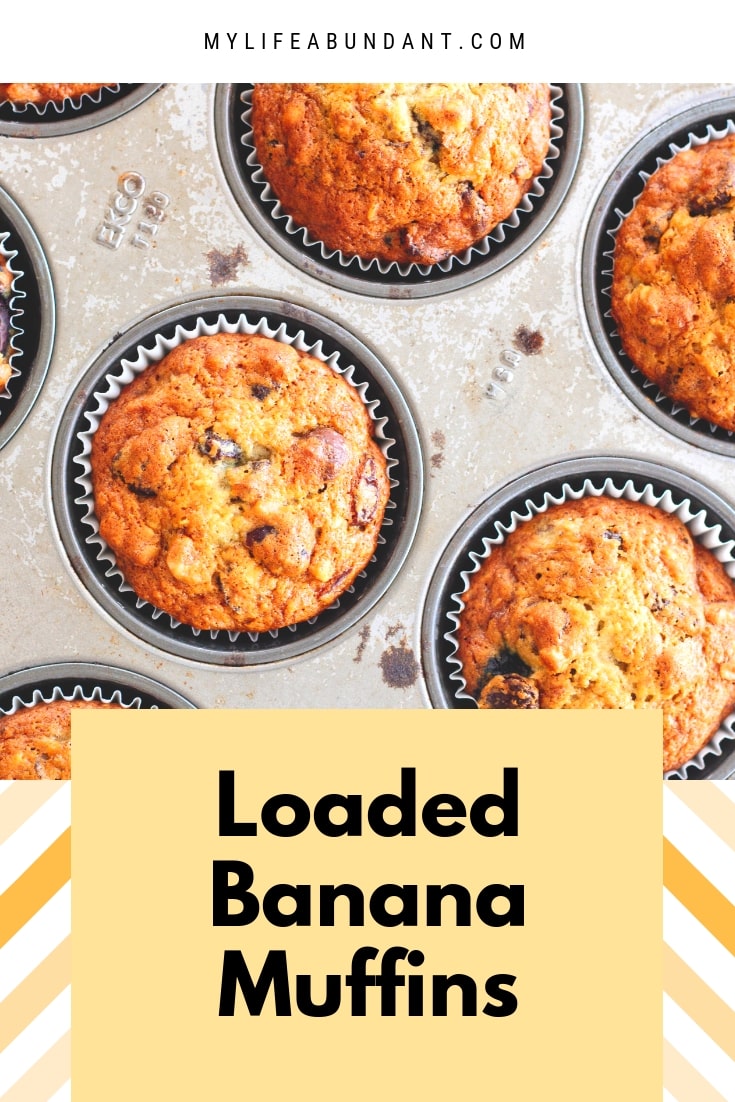 Several years ago I took one of my favorite banana bread recipes and made muffins with them. I added dark chocolate chips to them and they were a huge hit with Mr. G. We love these moist delights for a quick breakfast or afternoon snack.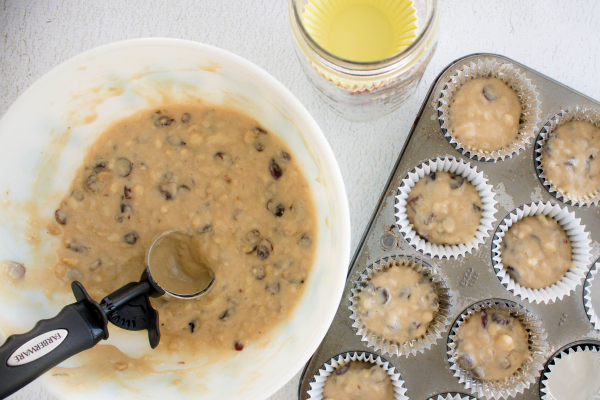 Bananas turn quickly in our Florida home and I will either freeze 3 bananas in reusable freezer bags or slice them up and freeze for smoothies. But most of the time they never make it to the freezer because I am always making a batch of these muffins. A small cookie scoop is perfect to use to make your muffins the same size and cook evenly. The scoop I used in the picture above is my small ice cream scoop because my small cookie scoop broke. But now I have a new cookie scoop and it works wonderfully.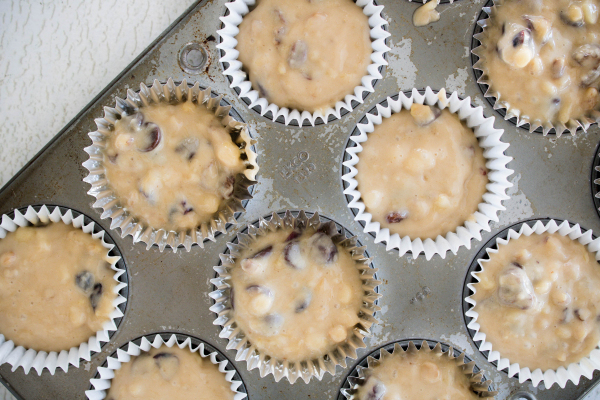 After making these a few times, I had some craisins I needed to use, so I added that to the recipe. Later, I started adding raisins and blueberries we store in the freezer from our yearly blueberry picking ventures. The blueberries are totally optional.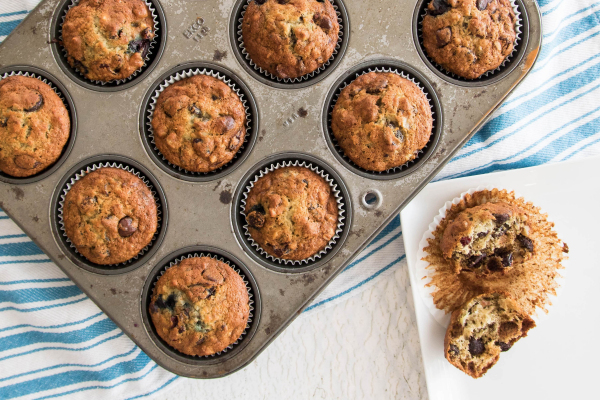 By adding those few items to my basic recipe, it really made these muffins over the top. So much needed fiber we all could use in our daily lives. I do use muffin liners when I make this recipe mainly because it's so much easier at clean up time.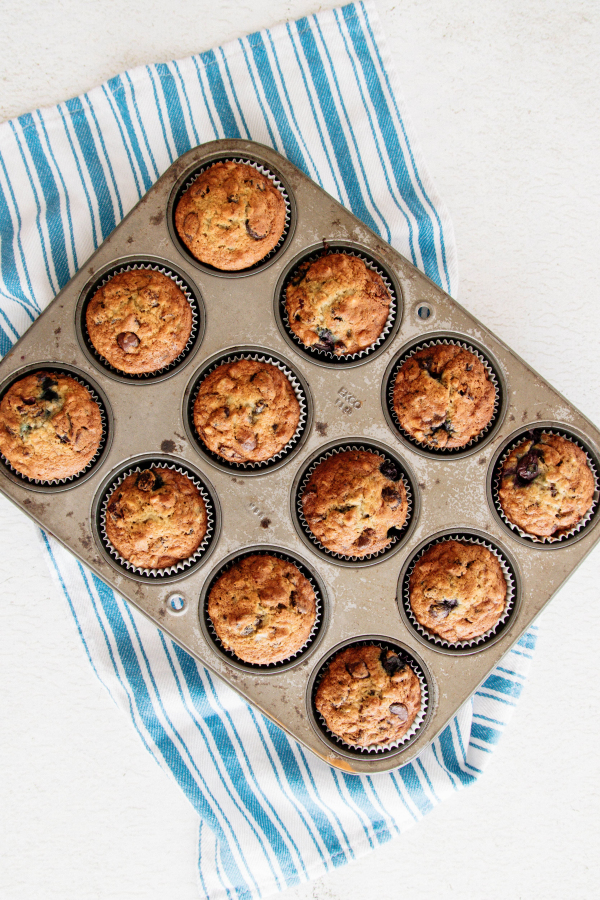 This recipe normally makes 20 regular size muffins. After the muffins have cooled off, I will leave them in the muffin pans and put them in the freezer overnight. I will then put the frozen muffins in a reusable gallon-size plastic bag. If you have never used reusable PBA free bags before, they are a must. They have saved me a ton of money from not using as many throwaway seal bags.
The 2 muffin pans I use came from my grandmother's home. I love them. They are old and crusty but they still bake up so nicely.
When it comes to baking time, the original recipe calls for 22-23 minutes, but 18 minutes is perfect in my oven. To check to see if they are done baking, just touch the top of one muffin and if it's not soft, then they are done. Don't overcook them.
You May Also Like:
Enjoy,
Tammy
* * * *