Such amazing easy to make breakfast biscuits! Loaded with fresh crumbled sausage chunks and green onions. These will be your go-to biscuits for any occasion.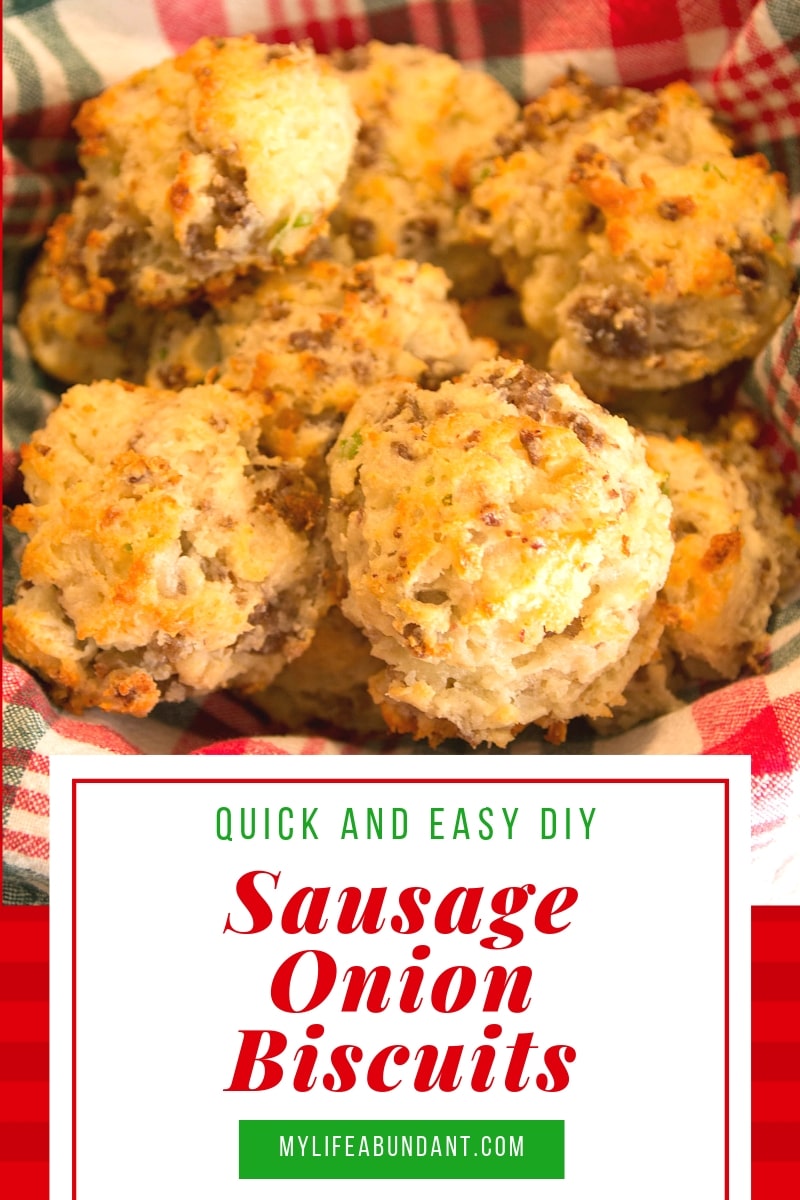 I have watched my mom make homemade biscuits, a craft she learned from her grandmother, so many times and I still haven't mastered that skill. But, that doesn't mean I can't serve homemade biscuits when the occasion calls for them.
Drop biscuits of any kind are so easy to make. Mix all the ingredients together and drop them on your sheet pan by spoonfuls. I haven't made this recipe with cheese yet, but I will try that when I make them for Christmas morning.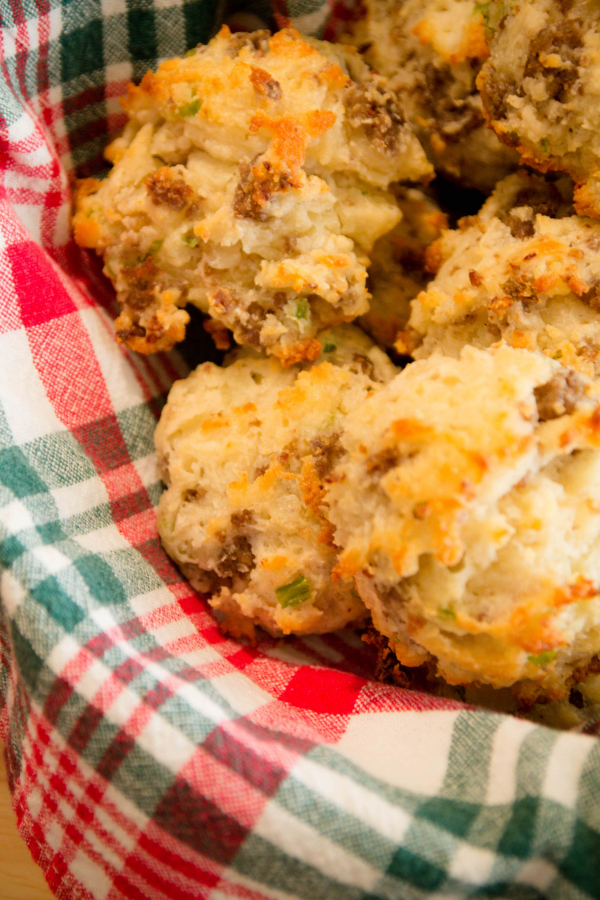 If you can't find green spring onions, try chopped up sweet or yellow onion. You could also mix up your sausage flavors depending on what you are serving them with. I love the hot sausage version myself.
TIP: After cooking your sausage, pour the meat into a metal colander in the sink and rinse with hot water. It will keep the biscuits from being really greasy. I keep a metal colander just for rinsing off cooked crumbled meat.
Another reason to love this recipe. No kneading. Just cutting in the butter with a pastry blender.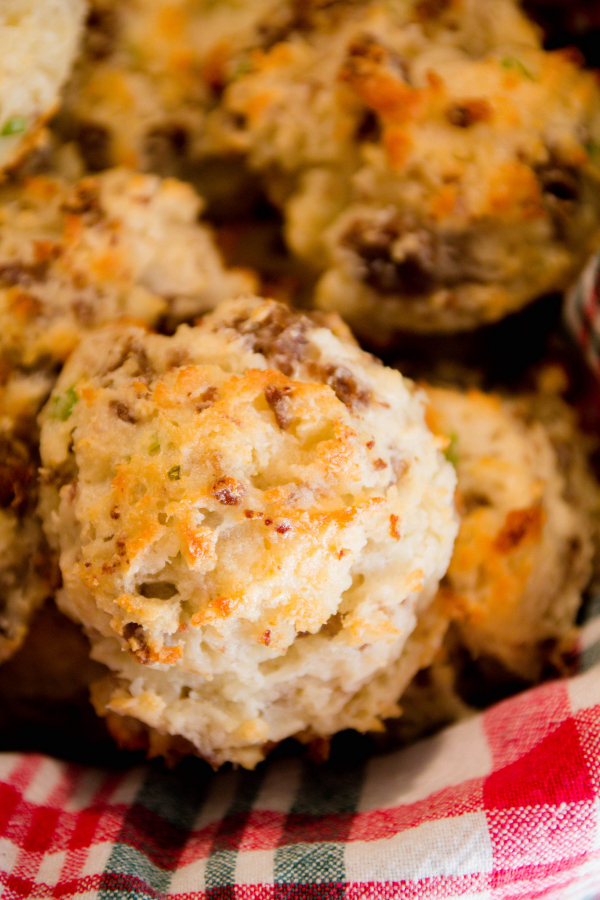 When you make this recipe, make sure your butter is really cold. I will cube the butter and place it in a bowl in the fridge the night before. This helps the biscuits rise high and make them unbelievably flaky. If you didn't remember to do this step, just cube and pop in the freezer for about 15 minutes before you mix the recipe up.
I highly suggest using a silicone mat for your sheet pan. It really does keep your baked goods from browning badly while cooking. I've had one for several years now and it's still in great shape.
These bad boys are just so good by themselves. I could make a meal out of them.
You May Also Like:
Enjoy,
Tammy
* * * *