Super easy pull-apart rolls to make for a great addition to any meal. Buttery and cheesy goodness that's quick and a great time saver.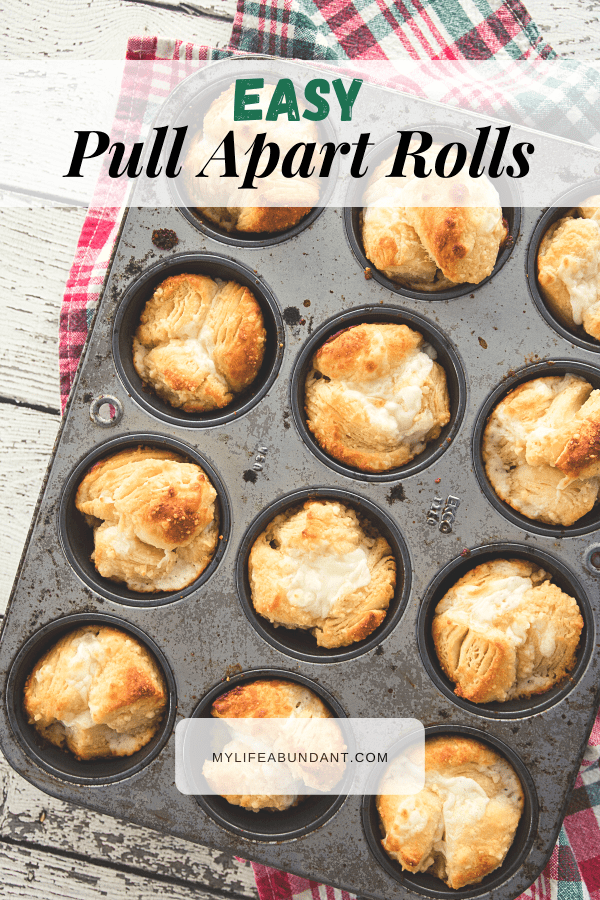 As a whole, Mr. G and I don't eat much bread anymore. But, when we have company over or I am fixing dinner for a special occasion, I love to have some kind of bread to serve.
Pull-Apart Rolls are about as easy as it can get when it comes to making rolls. Made with canned biscuits, butter, garlic, cheese and then mixed together. Bake and serve. Butter, cheese, and garlic is a taste we all love for sure.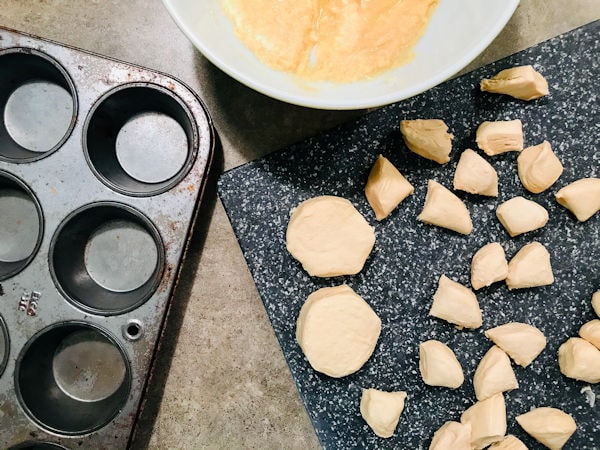 I've made these several times and I have learned that the regular 10 count size canned biscuits work the best when it comes to baking nice sized rolls. 
I grab a medium/small bowl and mix up the melted butter, garlic, and parmesan cheese with a whisk. Then cut each biscuit into 4 pieces and place in the bowl with the butter mixture. Mix carefully to cover each biscuit piece with the butter/cheese mixture.

Place 3 biscuit pieces in each muffin cup. There will be a few pieces of biscuits leftover which will make some rolls have 4 pieces. Bonus rolls!! Place some of the mozzarellas on top of each roll and bake. That's it!

I serve this with my favorite Skillet Cheese Meatballs and Slow Cooker Meatballs. All that garlic, cheesy, buttery taste goes so well with pasta and a good meaty sauce.
When it's only Mr. G and myself, I will buy the canned 5 biscuits and cut the recipe in half. It still works well and keeps us from eating too much bread for a few days. Even though I could eat these rolls every single day. They are addictive.
Enjoy,
Tammy
* * * *