This post may contain affiliate links that I receive commissions from purchases made. Click HERE for my disclosure statement. 
I've been told I love to ramble on, so why not pass along some of my ramblings from this past month.
I hope everyone's summer has been filled with sun and fun! I know here in Central Florida, we are having our usual daily downpours, high humidity and plenty of sunshine to enjoy every day. I was hearing from my friends back in Missouri how hot it was and that the mosquitoes were at an all time worse. Has it been really hot where you live?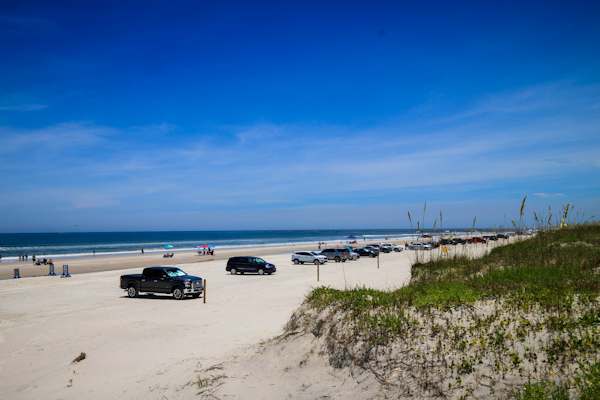 It's hot here, so what do you do in Florida to cool off? You go to the beach! If you are heading south to enjoy beach time, check out the Daytona Beach area. We went to the Port Orange beach area. It's at the end of the beach areas you can drive on. What we love about it is your car is right there and all your beach stuff is right there when you need it. No parking blocks away and carrying all your items to the beach. If you do make your way to the Florida East Coast, be sure to check out what else is in the area.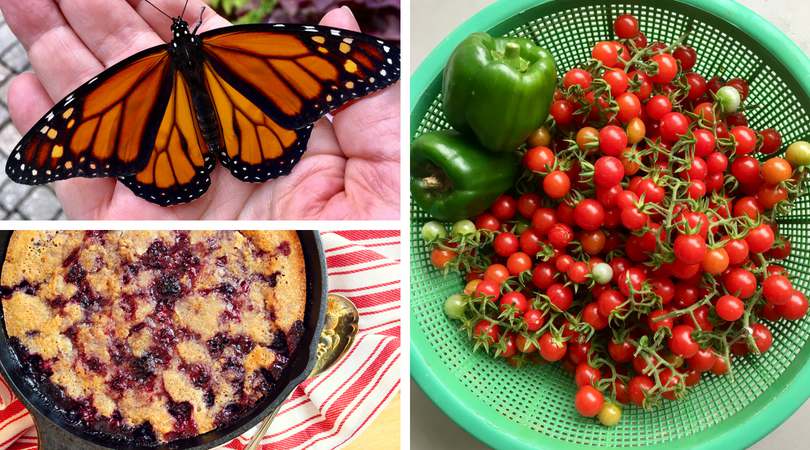 Even though the weather is HOT here, I have one tomato plant in the garden which is bursting with little round sweet red jewels. We can't keep up with all the cherry tomatoes from our Everglade Cherry Tomato plant. Folks, this variety of tomato plant is one of the easiest tomato plants I have ever grown. It seems the hotter it gets, the more it produces. Nature kept the plant watered for me. Usually, in July, my garden is sun solarizing for the summer and I don't have any veggie plants left.
We are also raising Monarch Butterflies. If you have never done this before, give it a try. Plant some milkweed around your home and watch the Monarchs lay their eggs there. Milkweed is their ONLY food/host source and I grow my milkweed from seed which is another easy plant to grow.
I also made a Blackberry Cobbler in my skillet with all the blackberries I had in the freezer from our bush on July 4th. I served it with some homemade ice cream. Yum. If you have never made homemade ice cream, you must give a try. I use this ice cream maker.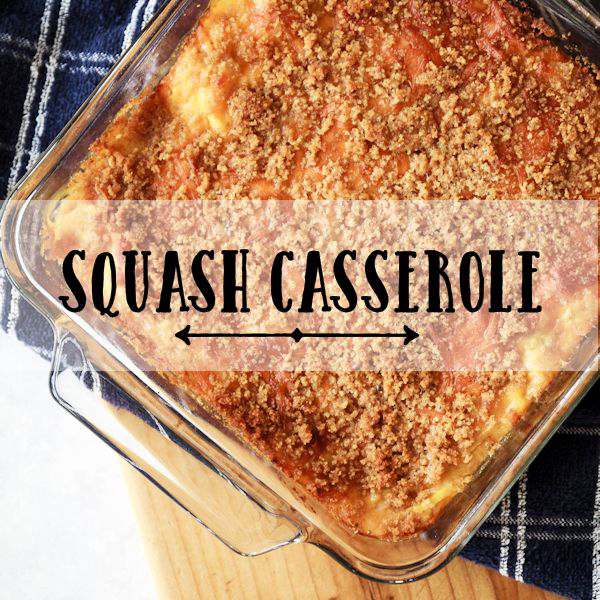 Right now is the best time to use up all those garden veggies you have so much of right now. Squash and zucchini are such a great summer crop. I love to make Squash Casserole with my bounty and this recipe also freezes very well. Set up your casseroles in foil pans and set in the freezer. Great to take to a friend or neighbor or heat up for unexpected guests.


I know its the middle of summer but I just had to tell you this. Start stockpiling on popcorn and hot chocolate and mark your calendar, because you're in for a movie marathon this holiday season. Entertainment Weekly reports that the Hallmark Channel, along with its sister network Hallmark Movies & Mysteries, will to air a record 34 new original Christmas movies in 2018. I am such a sucker for Hallmark Christmas movies. I love listening to one of these movies while I decorate the Christmas tree. Always puts me in the Christmas spirit.
MONTHLY RECAP OF POSTS –
Friend to Friend –
Two are better than one because they have a good return for their work; If one falls down, his friend can help him up. But pity the man who falls and has no one to help him up! – Ecclesiastes 4:9-10 (NIV)
Just ramblin' on,
Tammy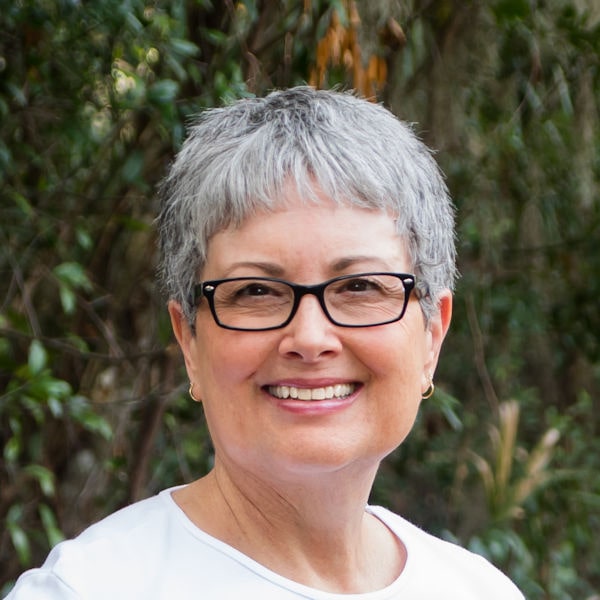 I'm just a country girl loving my geeky life with my wonderful husband, always taking pictures, getting my hands dirty in the garden, being crafty, exploring with travels and enjoying all this on a budget. But above all, living my faith as a child of God!
Read more about me and check out my media kit. Our Privacy Policy