Grilled Tomato Pimento Cheese Sandwich
Tomatoes are in season and pimento cheese is a summer favorite. So why not combine the two for a new twist on a classic sandwich.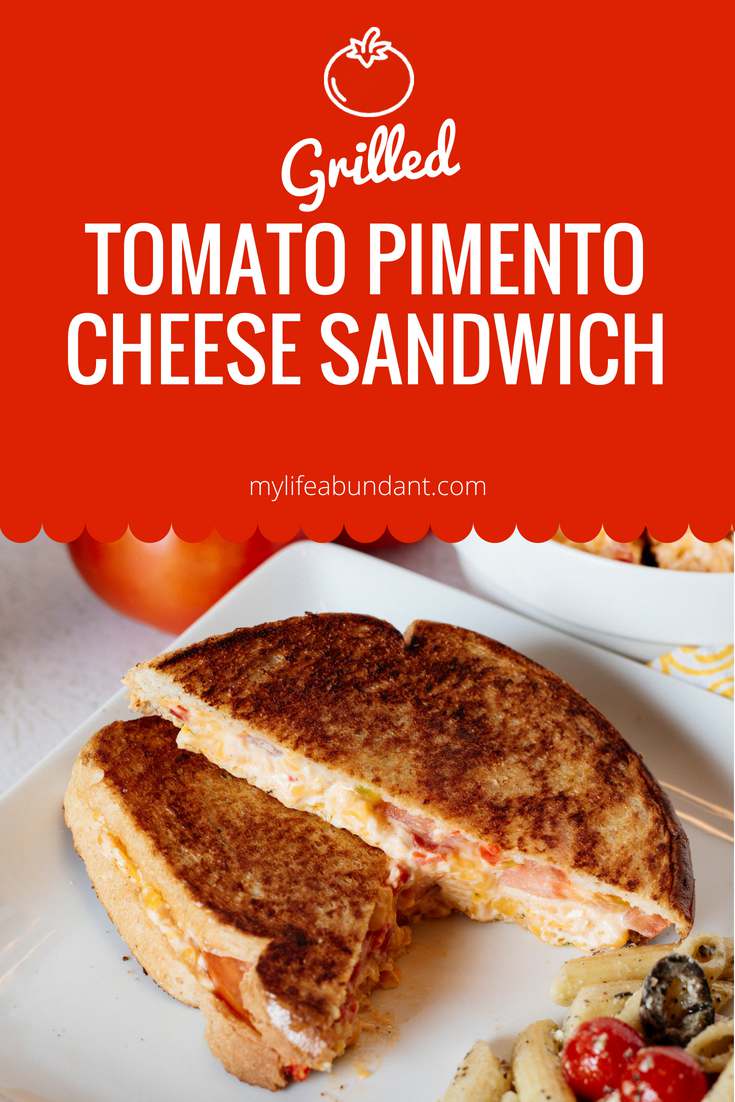 I love making Pimento Cheese in the summer for a quick lunch or supper. We all have so many outdoor activities during the summer and this sandwich is a perfect choice. Especially when its hot outside and I don't like cooking over a hot stove for a long time.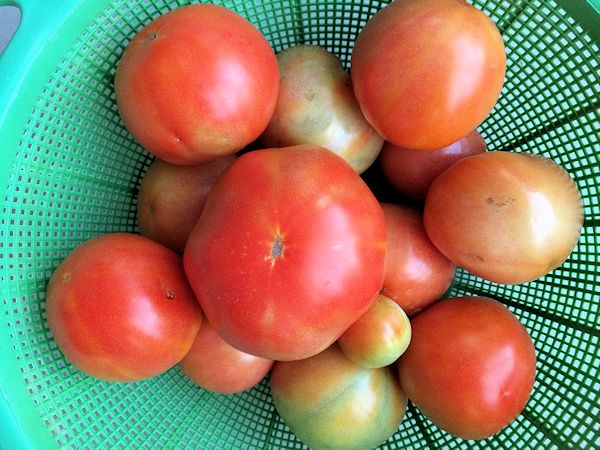 And since its summer, my tomato plants are heavy with tomatoes and I'm so glad my DIY tomato cage is holding all that goodness off the ground. We can only eat so many tomatoes and I only put up a few, so I needed to use them up somehow, so why not add them to a pimento cheese sandwich.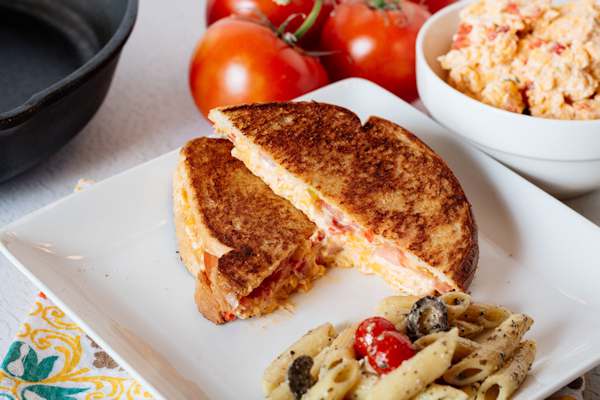 Pimento cheese is a staple in our home and so much better than store-bought. By making my own, I know exactly what is in my spread and don't have to worry about all those preservatives.
I use a skillet to make these grilled sandwiches which makes a lovely golden brown color on the bread. But I do suggest using a non-stick pan or griddle if you don't have a skillet. I have also used my George Forman grill if I am making more than 2 sandwiches since it will hold 2 at a time. If you want to use olive oil instead of butter, try an Olive Oil Spritzer which helps with coating the bread and pan easily.
This recipe can be made with low-fat cream cheese and low-fat mayonnaise and there really isn't a taste change. If Mr. G can't taste a difference, then all is good.
I also love serving this spread with crackers and celery sticks at a party. Just remember if you are serving this outside to make sure it stays cool until serving time and to serve it on an ice tray to keep your spread cool.
Enjoy,
Tammy
* * * *