This post is sponsored by Glad® but the content and opinions expressed here are my own.
When it comes to our lives, we all have messes. Don't we? Whether its in our homes, offices, yards, cars, we all have some kind of mess just waiting for it to get demessified!

Even though there aren't any children or pets in our home, messes seem to just happen. Mr. G and I let things pile up, we don't throw things away like we should and before you know it, there is clutter and messes.
Have you seen my office closet lately? It was jammed and cluttered with so much stuff!! I don't know how this happens? I've kept too many things far too long.  Ex:  Floppy disks and floppy drive.  I'm sure some of you folks are thinking, "Floppy disks?  What's that?"
I wanted to do this project on a budget of basically nothing and use what I already had!  But I still wanted it to look nice and organized.

Here is a before picture from 3 different angles.  I just had things thrown in there stacked and stacked on top of each other.  So much ribbon and crafting items I didn't use anymore. It had to go!

First thing I did was take EVERYTHING out of that closet.  There was so much to throw away it was unbelievable.  Mainly old boxes from electronics. Now I was able to start off with a clean slate and also a chance to really vacuum the floor.  It hasn't been vacuumed since we moved here 13 years ago!! I packed up most of the ribbon on the doors to sell later, took down the shelves and Mr. G is now using them for storage in his shop area. I love to repurpose.

Now it was time to gather all the stuff we didn't need anymore and get it out of the house. Thank goodness on my last trip to Walmart I purchased Glad® Advanced Protection Trash Bags for this job and a few other messy jobs I needed to work on this summer. They are so easy to find in the laundry, cleaning and paper goods section of your local Walmart.

You know what caught my eye about these trash bags? It was the words which say Advanced Protection right on the box. I knew I was going to have a lot of sharp items, boxes, old craft paints and other old office items and I didn't want any spills or rips when I started stuffing those bags.
I put those trash bags through a special kind of Torture Test and they didn't rip, tear or leak with RipGuard technology and two-layer protection to guard against leaks. The bottom is also reinforced to help keep your trash can clean. I can only imagine how well they will work with my everyday trash. These bags are tough, durable and I can depend that they won't leak or rip open on the way out of the house to the curb.

One thing Mr. G noticed was how nice the kitchen bags smelled and he never comments on things like that. EVER! I love the fragrance Glad adds to their trash bags which I know is a 7-Day Odor Control Guarantee. Who wants to smell your trash first thing when they come into your home?

After going through all the items, separating them into different groups, I needed to figure out where to lay all these items out in the closest. I have office, sewing, photography and craft items that all needed their own area in the closet.
The top shelf still holds only boxes that I needed to keep for a year for electronics. After that, they are in the trash. I used several plastic baskets which I added cute labels on them to know what each one was storing. I also stacked all the files and paper items I didn't use all the time. The woven basket holds items that I don't use often either. It was my husband's mothers basket and since it was in her office, it must be in ours.
The two middle shelves on the left hold some photo boxes which hold all my photo props and craft brushes. The larger red plastic baskets with the same cute labels hold all my craft supplies. I use several office letter racks to hold blogging income and expense blog receipts and other mailing supplies. My label maker is stored in a plastic bin too.
The bottom shelf is mainly for all my sewing machine accessories, fabric, and other craft related items.
The floor area is where I store the larger plastic bins, printer paper, a sewing machine, a box with electronic cords, my camera equipment, and accessories. I added some new wire bins on the door to hold craft items.
With just a bit of organizing, I love how now I can actually find things in my office closet once again.

Don't let a mess in your house bring you down. Be sure to check out more about how the Glad® Advanced Protection Trash Bags can get you de-mess-i-fied too!
Enjoy,
Tammy
* * * *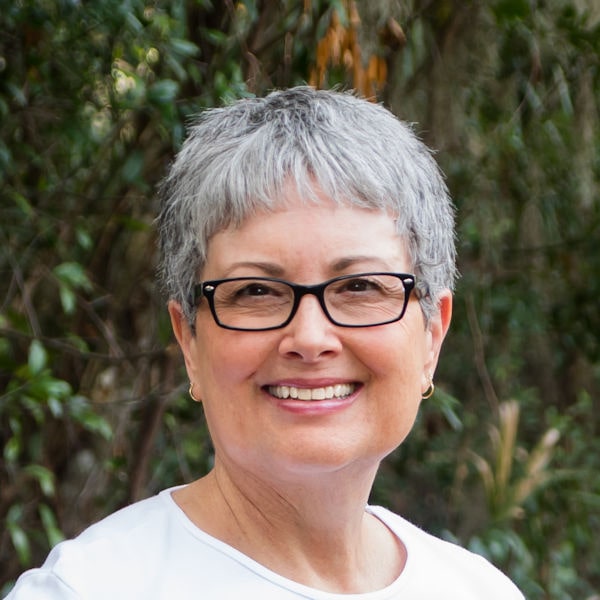 I'm just a country girl loving my geeky life with my wonderful husband, always taking pictures, getting my hands dirty in the garden, being crafty, exploring with travels and enjoying all this on a budget. But above all, living my faith as a child of God!
Read more about me and check out my media kit. Our Privacy Policy