This post may contain affiliate links that I receive commissions from purchases made. Click HERE for my disclosure statement. 
Gardens come in all sizes and container gardening is so easy to do. Don't have a yard or live in an apartment? Get containers and grow a garden.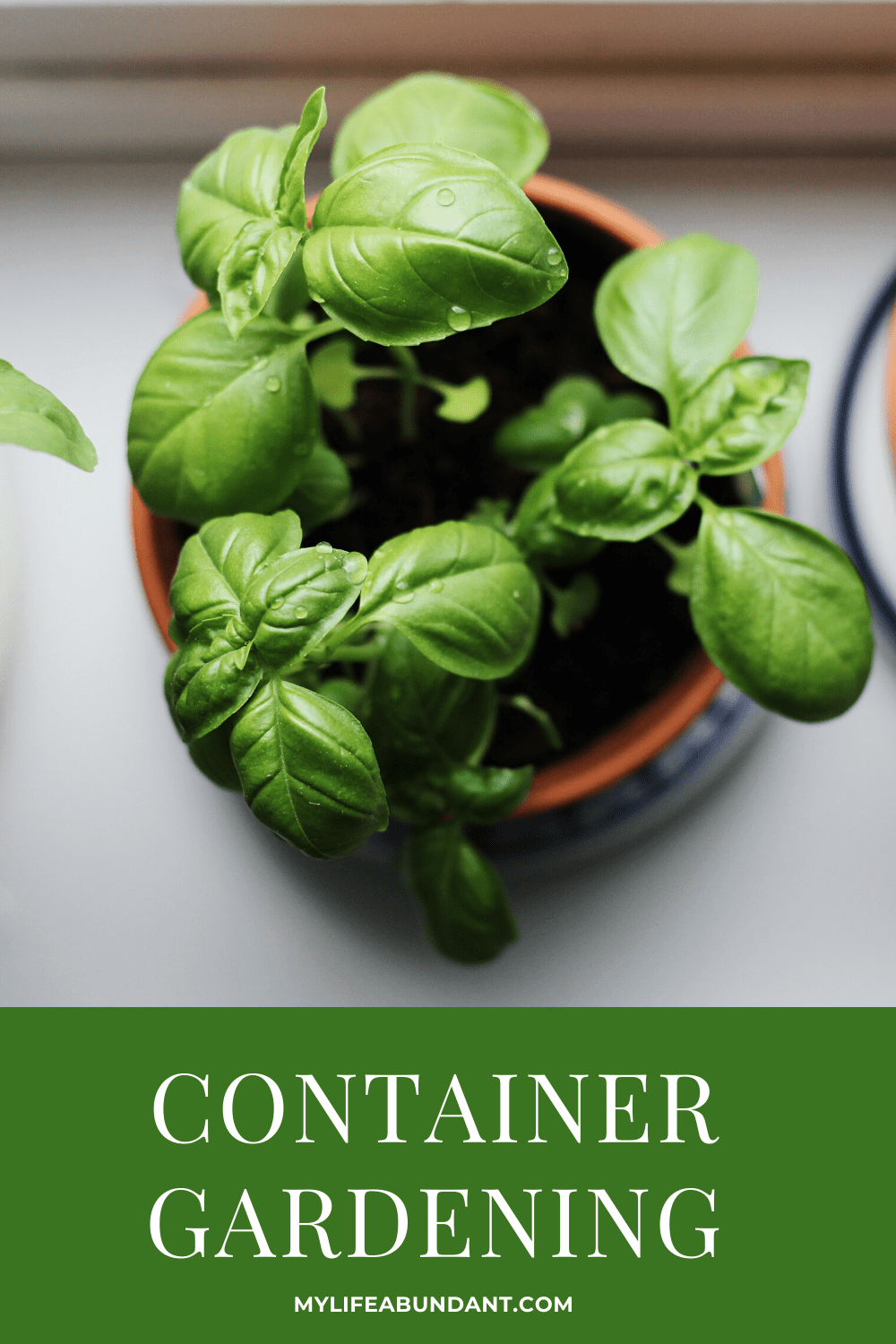 I live on a very small lot and I try to find any way I can to grow veggies and fruit. Our homes are virtually on top of each other and to give you an idea of how small our yard is, it only takes about 15 minutes to push mow it. But, I have learned a few secrets from neighbors on how to grow a garden, make it not look like an obvious garden and also be able to follow rules of our HOA.  One way is with a barrel container.
I have a nice "small" patio on the side of my home next to the kitchen and I decided what a perfect place to put a large planter.  I could grow so much in that small area, easy to harvest and keep watered.  But, I wanted it to also look nice.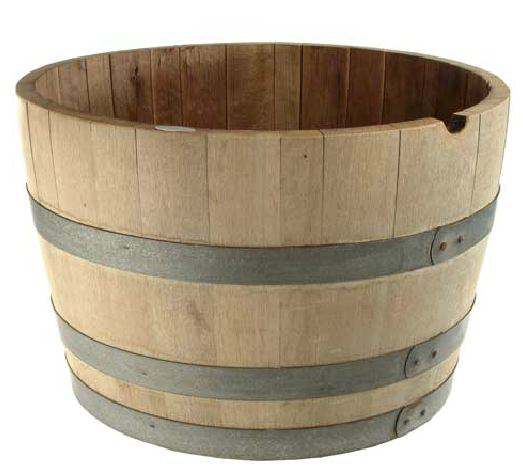 I found a really nice half whiskey barrel that did wonders for a few years and I didn't think when I bought it, the wood and metal rings would eventually fall apart in the weather we have here in Florida.  Eventually, the rings rusted so badly the pot fell apart which meant the barrel fell apart.  You live and learn.  So, on to the best solution.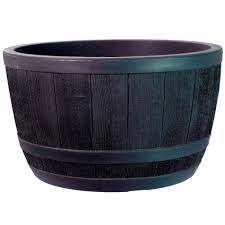 A plastic version of a half whiskey barrel.  Looks great and won't fall apart anytime soon and plastic will hold moisture much better in the constant heat and sun. Its been several years now and it looks just as good as it did the day I brought it home.
I do use bagged dirt, for the simple reason, it does make the job easier and I don't have to haul dirt from somewhere else.  Also, we have a nematode problem and I don't need those pests in my barrels.  Any brand of bagged dirt will do, but I do prefer using Miracle Grow brand.  It has everything mixed in the soil my plants need to grow healthy.  There is also a moisture control version that I love using in my smaller pots. Be sure to check out their Useful Tools area for tons of great information about your zone area, plant finder, and grass helper.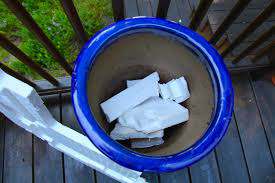 Container Gardening Hint:  To keep from using way too much dirt (it can be rather costly if you garden a lot), I learned a trick from a garden friend.  Put some styrofoam chunks in the bottom of your pot or barrel and then you won't have to use so much dirt to fill it up.  It also makes the pot much lighter if you want to move it.  Don't worry.  The roots are so shallow the won't make it to the styrofoam.
What seeds do I use?  I have ordered seeds online from catalogs and most of the time I just buy whats at my garden center. I know buying seeds can be rather expensive, but I will let some of my plants go to seed, and that way I can harvest seeds for the future and won't have to buy any for a while.   I purchase seeds mainly from garden stores and here.
Leaf Lettuce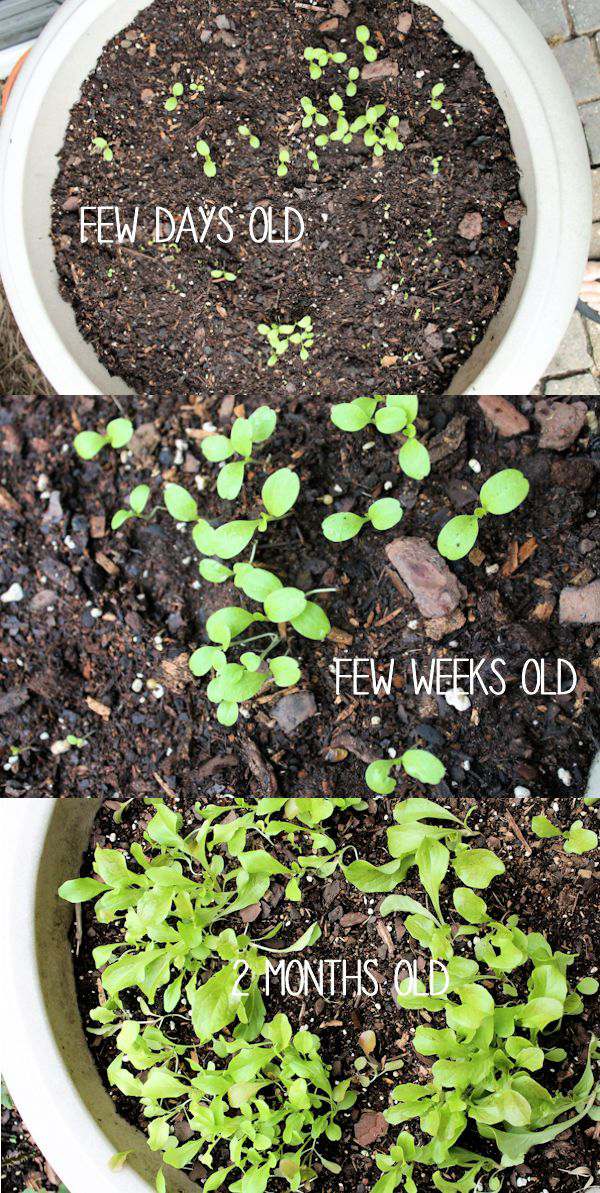 Leaf lettuce is pretty easy to grow and there are many different seed types to get.  Just find out what your planting zone is and that will judge when you can plant cool-weather plants.  I'm a Zone 9, so that means I can plant leaf lettuce from fall into later spring.  I do have a neighbor who plants lettuce all year long!  I couldn't believe in our Florida heat that was possible, but she just plants on the north side of her home and it stays shaded during most of the day.  She does let some of her plants go to seed for later use.
When you harvest, just cut what you need and most of the time, new leaf shoots will come along from the same plant.  I do stagger my planting of seeds so that I can have many weeks of harvest.  I plant some seeds in half the pot and then a few weeks later, I put a different variety of lettuce on the other side.  To show you how seed varieties are different, both plantings are the same size now even though they were planted weeks apart.  When you feel a plant is done, just pull them up and plant seeds again.
There are so many different things you can grow in a container and I will be showing some of these in the near future.  One of the things I can't wait to try is sweet corn in a pot.  I saw this variety not too long ago called On Deck Sweet Corn and I will just have to give it a try.  I adore sweet corn!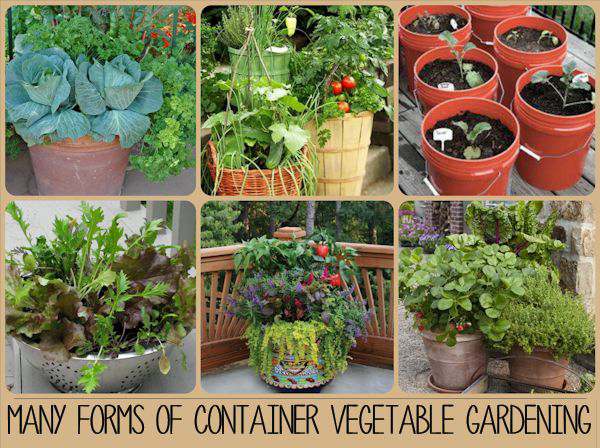 There are so many different ways to garden with containers.  I love the colander pot in the picture above.  The holes are already done for you.  You can find out all the information about these containers on my Container Gardening Pinterest board.
Do you garden in containers?  And if so, what do you grow?
Get your hands dirty,
Tammy
* * * *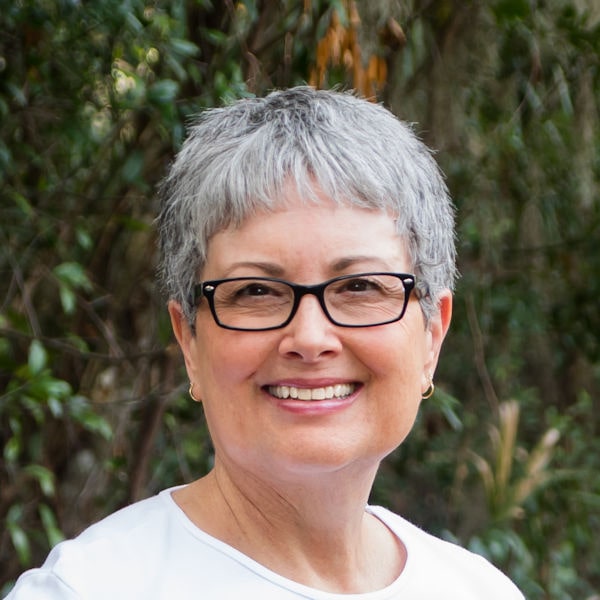 I'm just a country girl loving my geeky life with my wonderful husband, always taking pictures, getting my hands dirty in the garden, being crafty, exploring with travels and enjoying all this on a budget. But above all, living my faith as a child of God!
Read more about me and check out my media kit. Our Privacy Policy