Beginners Guide to Gardening
This post may contain affiliate links that I receive commissions from purchases made. Click HERE for my disclosure statement. 
Wanting to start your first garden or needing help with problems you may be having? Here are a few steps I learned along the way to make gardening easy and fun.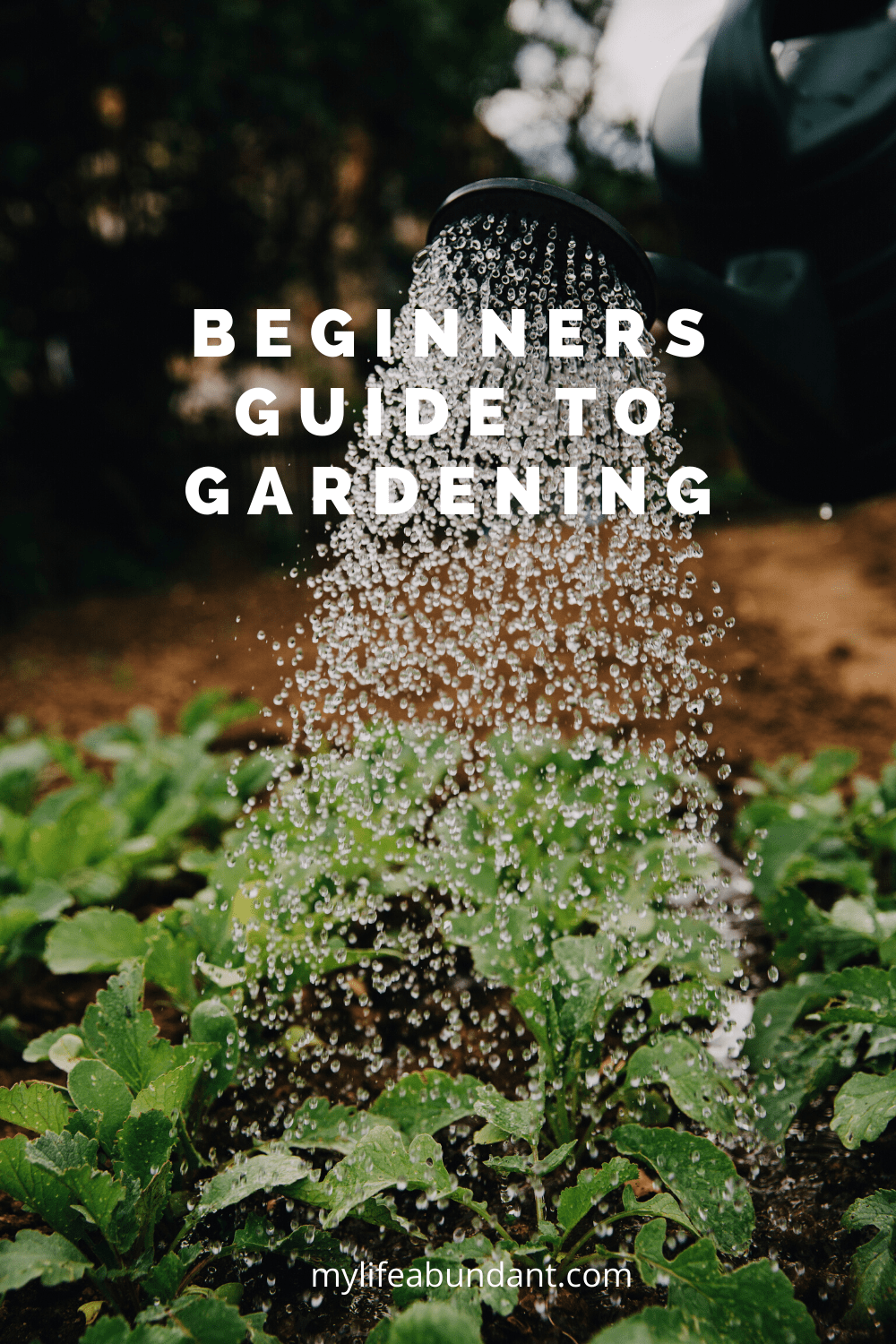 Living most of my life in a farming area, I learned a very long time ago how much I loved gardening, which I learned from my dad and his mother. My dad really knew how to grow a great garden in a small plot behind the house. He would tell me his secrets he learned from his mom that I still use today and will pass a few along to you.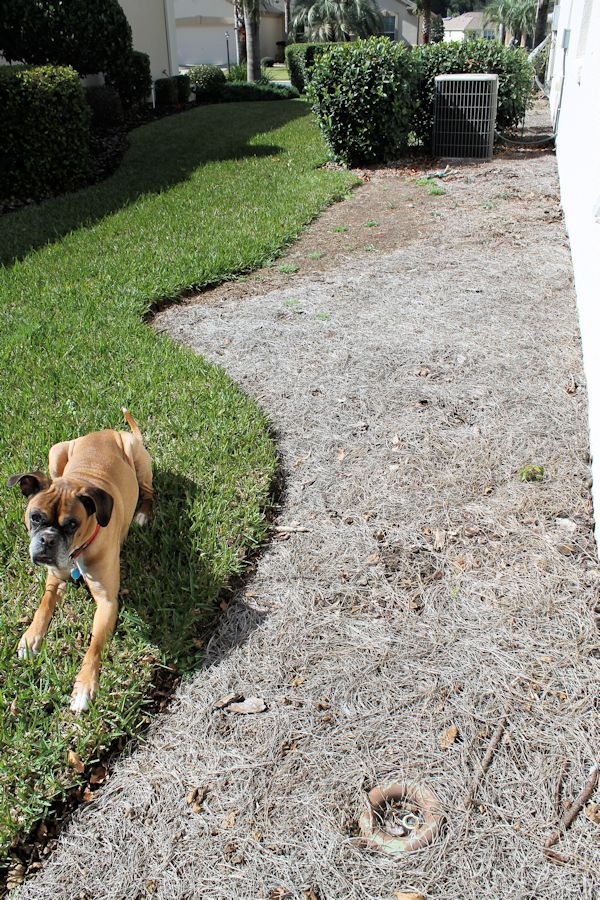 Find the perfect place to start your garden
Doesn't matter how large or small your garden is going to be, you need to have the right amount of space and sun. Gardens love sun and this is key. Stay away from areas that are in the shade most of the day. Staying ahead of harvesting and pulling weeds will keep your garden healthy. By placing your garden where you can see it often will help to remind you to go out to visit your garden.
Where is my garden? My 4′ x 12′ raised garden is on the south side of the home against the house. As you can see in the picture above, the homes are close together, so my garden plot is long and skinny. There is a little shade in the morning but the rest of the day is nice and sunny. I don't have much yard at all and our HOA requires that gardens be up against the home or in the landscaping. I can check my garden every morning by looking out my bathroom window. I sure do miss my helper, Mr. Ernest T. Bass, the rescued boxer.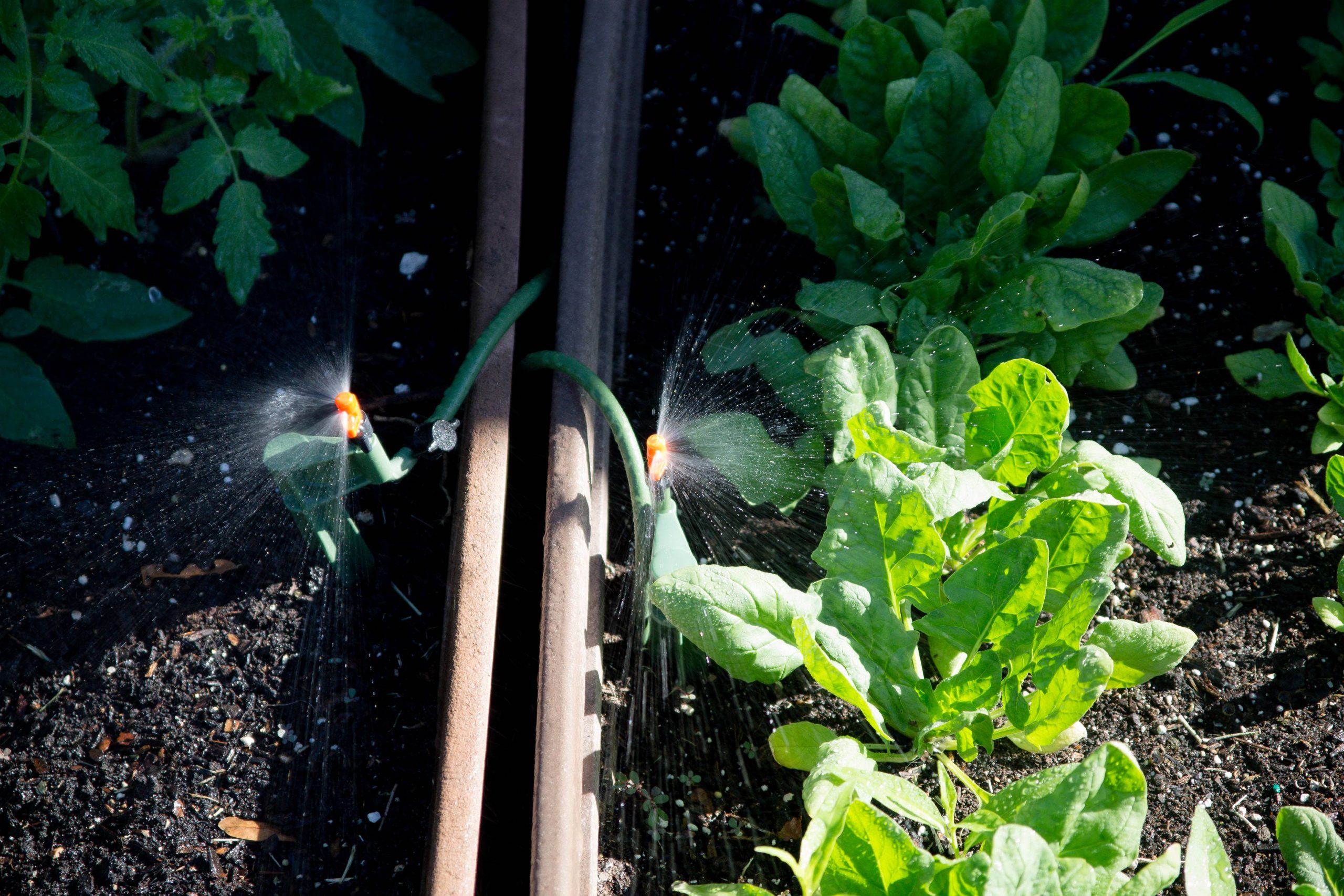 Make sure water is close by
Besides the sun, water is so important in gardening. It never rains where you need it to, so plan your garden close to a water source. Either by a water faucet to run a hose or next to a well.
Where is my water? I have a faucet about 20 feet away from my garden and I run a hose from it with a hose timer and misting system connected. I set the timer to run on certain days for 15 minutes each day about 6 am. The misters keep the water at ground level and only in the area where water is needed. Placing misters only where you need water is a great way to save you money on your water bill.
I use to water with the hose everyday and that became such a chore and it took a lot of time out of my day. The timer and misters really helped make gardening life easier.
TIP: Garden plants do better if they are watered at the base of the plant early in the morning. Water sitting on plant leaves may cause fungus and disease. Watering during the hottest part of the day will also cause the plants to burn when the sun comes out and heats the water on the leaves. I know we can't control when it rains, but we can control how we water plants.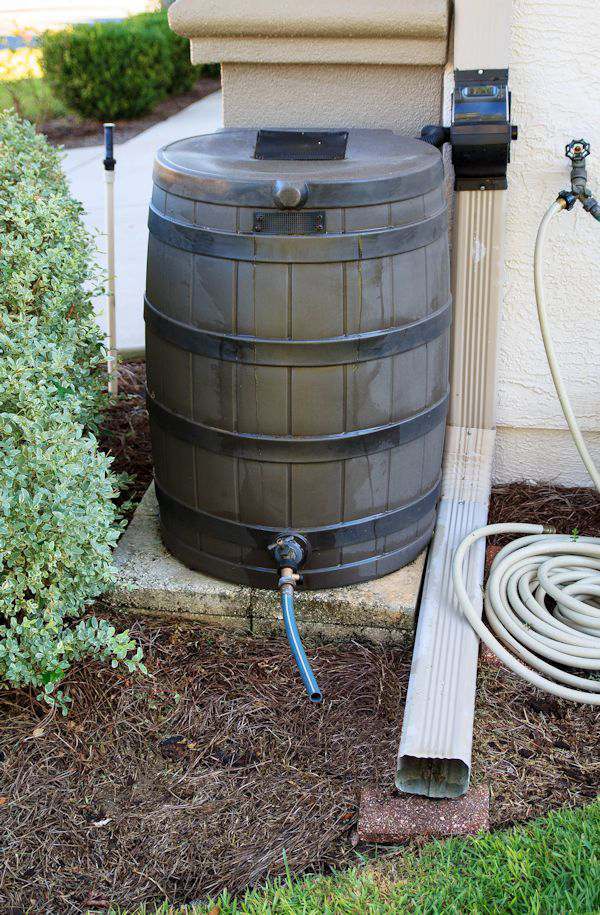 I also have a rain barrel but that is mainly used for watering the flower pots. The small section of hose at the bottom of the barrel is where I slide the spout of my watering can into to fill it up. As you can see, the rain barrel is behind bushes so its not noticable from the street.

To use raised garden beds or not
I'm asked often if I use raised beds or just plant in the ground. I've tried both ways with success. Before I moved to Florida, I used a small plot of ground in my backyard.
Advantages of raised beds are the dirt and water stays in one area, its easier to mow around and keep clean, and they make it easier to reach your veggies. If you have trouble bending over there are taller raised beds to use. Great for smaller areas, patios and porches. Using large pots is another way to garden in small areas.
Advantages of using a plot of land are you can grow so much more! If you have a large family, this would be ideal. If you already have really good dirt where you live and don't have to amend it with top soil and manure, then this would be a great solution for you.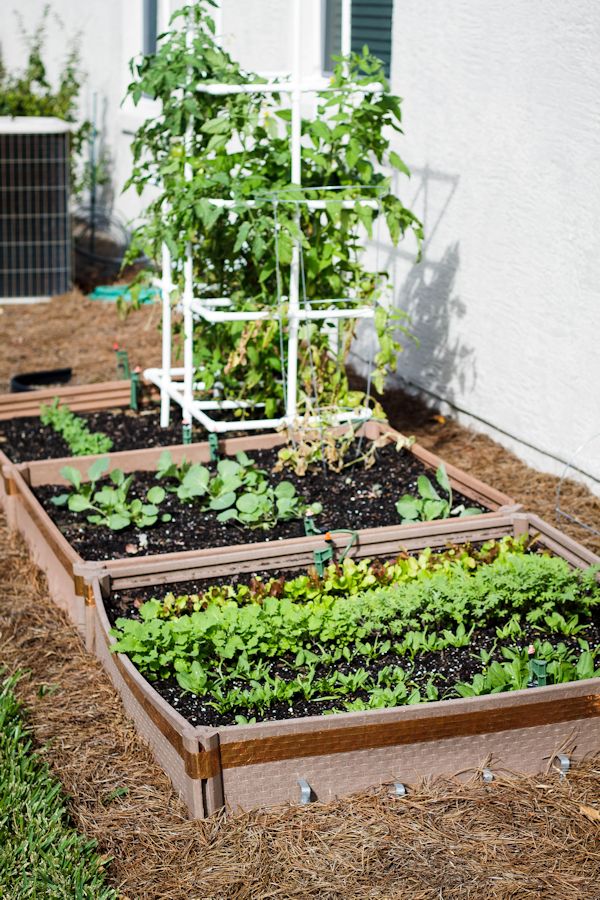 Which system do I use? Since I live in a climate where it gets hot quickly, my soil is very sandy and controlling water meant raised gardening was my best solution. The picture above is showing how my raised beds have evolved over the years. I love the PVC Tomato Cage Mr. G made for me and my cucumber plant did not make it. 🙁
I use 3 – 4 x 4 raised beds which I filled with compost, Black Cow compost manure and top soil. I may have to add a bag of compost in each bed every year to replace the dirt which is used up by the growing process of the plants.
The copper tape around the raised beds is to help keep snails at bay. When a snail starts climbing up the sides and touches the copper tape, it will give them a little shock and they turn back. Snails are my biggest pest where I live.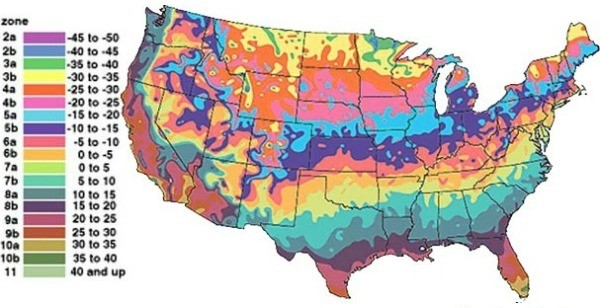 Know your planting zone
No matter where you live, you have a planting zone which tells you when you should plant certain plants. There are some plants which like cooler weather and some which like it hot. Knowing the correct time to plant will make or break your garden.
What zone am I? My area is Zone 9a or 9b ish, which means my first frost date is November 15th and last frost date is March 15th. I live at the dividing area of where frost stops. It may frost at my home but 2 miles down the road there is none. I plant mainly from October through the end of April. The bugs, diseases, heat and snails are so bad during May through September that its not worth my time to deal with all of that. Plus I don't use any kind of chemicals in my garden to keep the pests away. I do use a natural spray called Neem Oil when I do see creatures nibling on my veggies and flowers.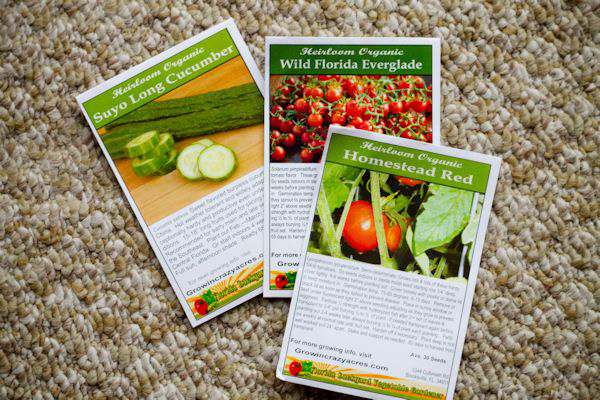 Choose the right seeds and plants
It's important to get the right seeds and plants for your growing conditions. Read the labels closely of each plant or seed packet to make sure they will grow well for your garden or planting zone. You don't want to plant squash in a very small area or one small pepper plant in a 4 x 4 area. Doing your homework will save you money and many headaches down the road.
Choosing the right seeds is a personal preference and this is where trial and error comes in.
Heirloom seeds or non-hybrid seeds, are seeds that have not been modified by man and will naturally pollinate. Their seeds can also be harvested for future use and some have been around for centuries.
Hybrid seeds have been genetically modified by man by crossing two plants together. They are made to produce larger yields, larger fruit, drought tolerant, etc. Seeds are also sterile and can't be used again for future plants.
You do have to plan ahead if you are growing from seeds indoors under a grow light. You may have to start 6 weeks before the last frost in your zone. Buying plants already started from the store will give you a faster yield.


I learned a lot from the book Square Foot Gardening if you plan on using raised beds. It explains how to lay out your plants by size and if some plants compliment others. Marigolds are great to plant in any garden to help deter bugs.
TIP: Take your seeds and put a few of them in a container of water. Let them sit for about 15 minutes. If the seeds sink, they are still viable; if they float, they most likely will not sprout.
What plants and seeds I use? I use a variety of plants and seeds and try new plants all the time. I exchange plants with neighbors and in our garden club. I do use more heirloom seeds because they seem to do much better in my garden. I have found that hybrid tomato seeds and plants don't yield better tasting fruit. I also prefer to grow my plants from seeds planted directly in the ground. By doing this, I seem to get stronger plants. I rarely buy already grown plants from stores unless I have lost my plants due to weather.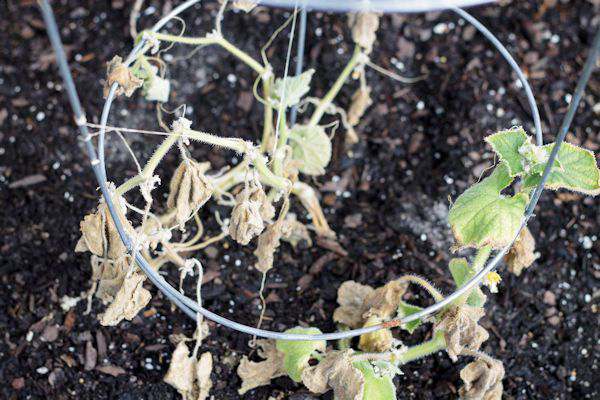 Few of the most important things I have learned from gardening
Plants will die
Seeds won't germinate
Mother nature will distroy a garden
Animals will dig up your garden
Failing is an option
And now I'm sure you are wondering, why do I want to garden?
Its such a great learning tool. Not only for you but your children. It's a great stress reliever when its been a long day to walk out to the garden and harvest something you have grown and pull a few weeds. You will also learn what patience is all about and there is nothing better than having meals with food you have grown and sharing with friends and family.
But most importantantly …it's FUN.

A few of my favorite gardening tools
I have owned many garden tools over the years. Some passed down from my dad and others purchased by me. I have also learned that cheap garden tools will only cause heartache and a few choice words. Here is a list of items I use the most.
Let the earth sprout vegetation, plants yielding seed, and fruit trees bearing fruit in which is their seed, each according to its kind, on the earth – Genesis 1:11
Get your hands dirty,
Tammy
* * * *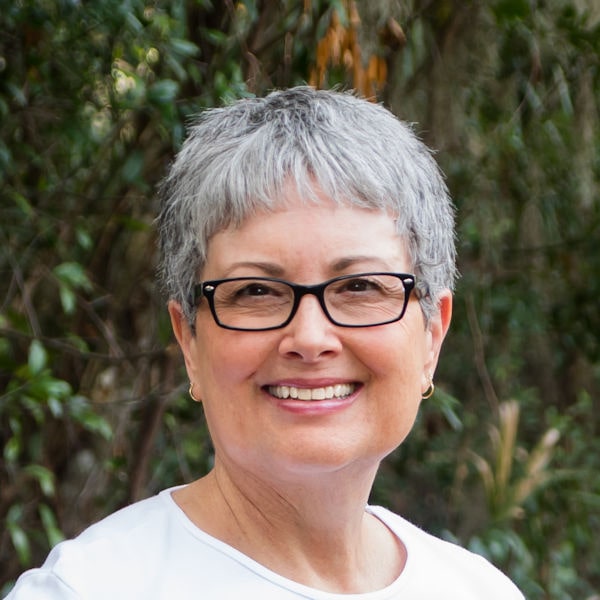 I'm just a country girl loving my geeky life with my wonderful husband, always taking pictures, getting my hands dirty in the garden, being crafty, exploring with travels and enjoying all this on a budget. But above all, living my faith as a child of God!
Read more about me and check out my media kit. Our Privacy Policy