Looking for an easy South of the Border flavor in your next casserole? How about Taco Stuffed Pasta Shells? The whole family will enjoy this dish.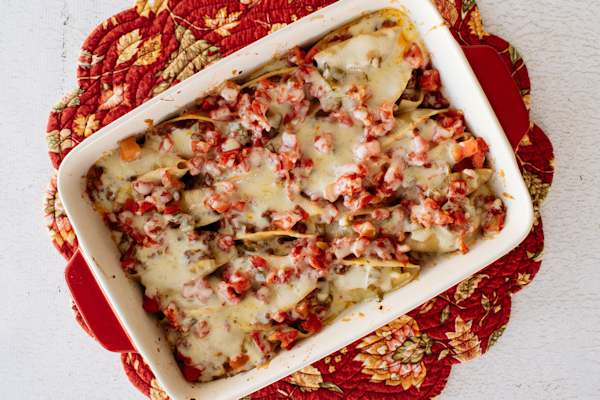 I love to make casseroles, even though there are just 2 of us in our family. The main reason is that there are always leftovers and I won't have to cook two days in a row. Thank goodness Mr. G loves leftovers. I love to cook but not every day.
One of those casseroles which makes really good leftovers is my Taco-Stuffed Pasta Shells. It also makes a great casserole to make ahead and bake later.
Even though its stuffed shells, it really is an easy recipe to make. Not many ingredients either and most you may already have. The trick is to not cook your shells the full-time amount it says on the box. Shave off a couple of minutes and the shells will hold up better when you need to stuff them.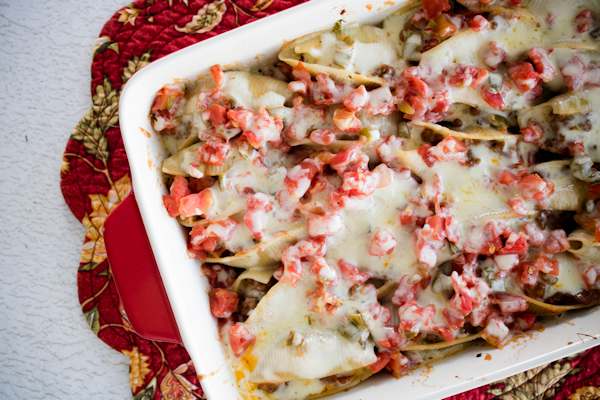 I prefer to use my own Taco Seasoning Mix since its made with spices easily available and I know what's in it. Packaged taco seasoning mix seems to have ingredients I'm not sure what they are.
I love the mixture of cheeses in this recipe too. Mexican blend with Monterey Jack cheese with jalapeno peppers gives is a nice blend of flavors. I do use a mild version of Rotel for the tomatoes on top, but if you like it hot, use the hotter version.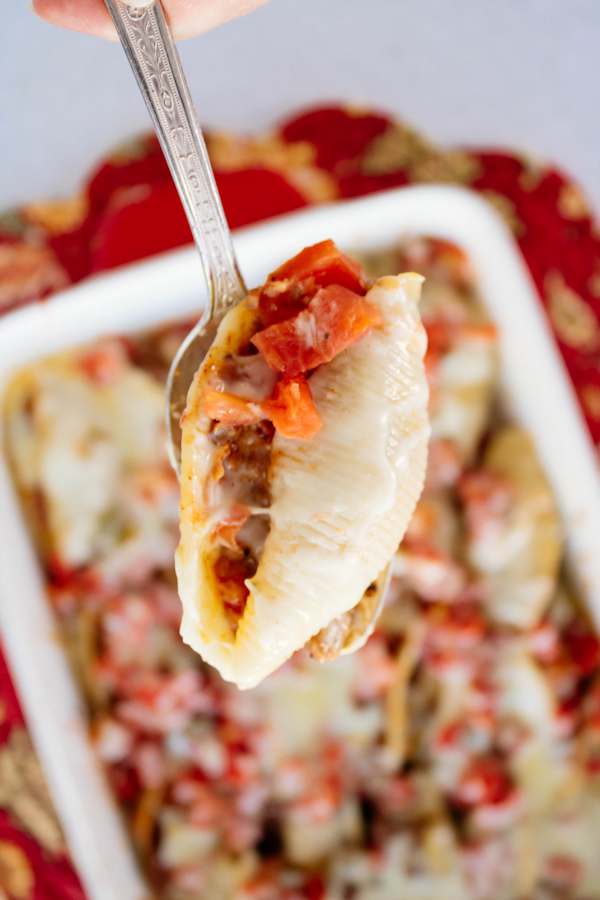 I serve this dish with my Skillet Mexican Cornbread on the side. You could also serve Mexican rice or Refried beans. I have an easy Homemade Refried Beans recipe you must try.
You may also enjoy:
Enjoy,
Tammy
* * * *