Worlds Cleanest Pet Bed: Wash 'n Zip
I am so pleased to announce our newest contributor to our blog. Our fur baby, Mr. Ernest T. Bass.  Even though he is our pet, he really has some great ideas on how to pamper your pet.  Enjoy!
*   *   *   *
I am so glad my mom, well she really isn't my mom because I am adopted (another story later), has finally decided to let me be part of her blogging community.  I have "suggested" so many different ideas for pets and she would just tell me, "maybe later".  Well, maybe later has finally come and I can't wait to tell you about a product that has been a really sore subject in my forever home.
The Dog Bed
I can't tell you how many different beds I have had since I moved here about 7 years ago. And I have had all kinds. Fluffy ones, soft ones, square ones, round ones, you name it, I've slept on it. I wouldn't have to worry about having my own bed, but my mom and dad won't allow me on the furniture or their bed. I don't understand this when I see on Facebook all the time all the boxers who get to sleep on their human's beds!
I finally took matters in my own hands and started looking for a new and better way to invent the pet bed. While watching local tv one day, I saw an advertisement about the worlds cleanest pet bed. Really? I was so amazed at this new product that I sent the company an email about how I would love to try out this "so-called" worlds greatest pet bed and they were so kind to send me one.
So let me introduce to you a product, which I consider GENIUS in my opinion, as the best pet bed on the market.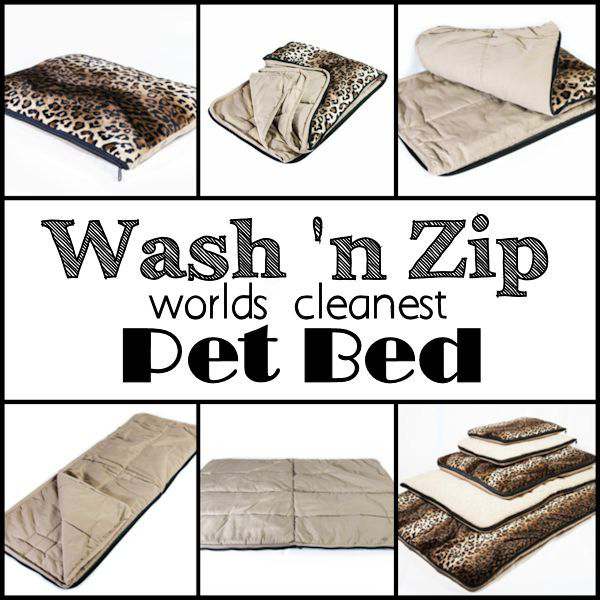 The Wash 'n Zip pet bed was invented by a couple, Stan & Jennifer Pelz, when they became so frustrated with the stinky, smelly pet beds they had to deal with in their home.  They had the same problem as my mom and dad do with my beds. After a while, they just stink! You can wash the cover, but the material inside can't be washed or has to be thrown away. And I heard mom say that the stuffing costs more than the whole bed does sometimes. She got to where she would buy me the cheapest bed on the market and frankly, I think I'm worth much more than that.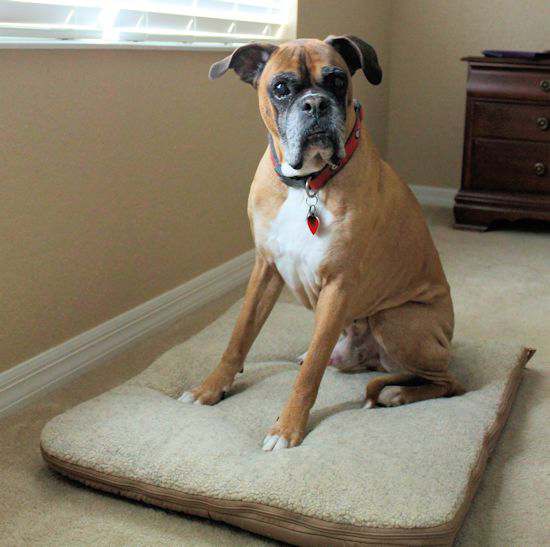 I just love this bed. It's a great size, color matches the decor of the room, the top fluffy padding feels so comfy and warm on my aging bones and when I need to drag it to a different part of the room, it's easy to do. Yes, I like to rearrange my furniture too.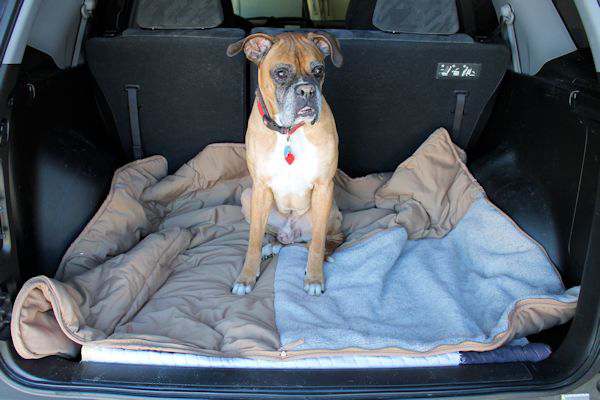 I really love it being in the back of the car to lay on when mom and dad take me on day trips. You just unzip the bed and lay it out where ever you need it. And for all those lucky dogs out there who are allowed on the furniture, just spread it out over the couch and enjoy or you can also use it in your pet's crate.
Here is the best part of all.  When the bed starts showing signs of your fur baby's special smells or he has an accident, just unzip the bed completely and throw it in the washer. Mom has already washed mine a couple of times and she just loves the results.  She just folds it back up, zips up the sides and its ready for another nap. I love my bed when it comes right out of the dryer. All warm and smells so fresh and clean.
Just watch this video for more information
One thing my mom really loves about this bed is that it will save us money. And that's important because that means they can spend more money on more important things I need. Like treats, toys, and treats.
You can find the bed online at Wash 'n Zip or if you live in Central Florida there are some stores in the area which carry this product.  Mr. Stan was so kind to also offer a discount for anyone who bought one of these beds online. Just use the coupon code MYLIFE at checkout for 10% off.  I will say this, I did some checking on the prices of pet beds and there is no comparison. Especially if you have to keep buying pet beds over and over and the Wash 'n Zip will last you for years. What a frugal way to shop for a really fine quality made bed.
Be kind to your pet and give them a bed they can enjoy for years and years. They will love you for it.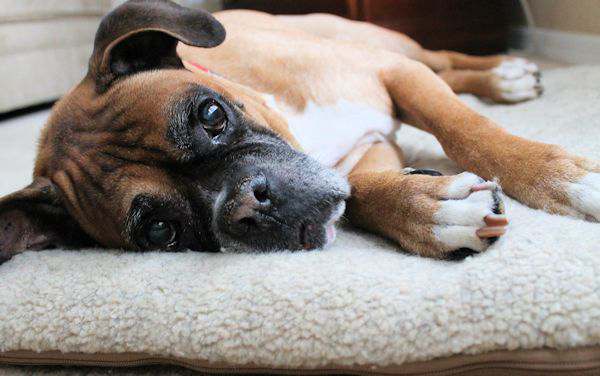 Nap time!
Friends Fur-ever,
Ernest T. Bass
*   *   *   *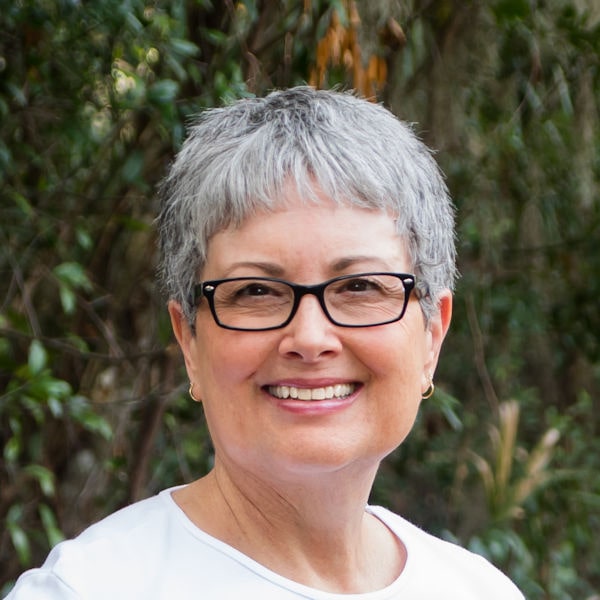 I'm just a country girl loving my geeky life with my wonderful husband, always taking pictures, getting my hands dirty in the garden, being crafty, exploring with travels and enjoying all this on a budget. But above all, living my faith as a child of God!
Read more about me and check out my media kit. Our Privacy Policy