Where to Enjoy Fall in Florida
This post may contain affiliate links that I receive commissions from purchases made. Click HERE for my disclosure statement. 
Florida may not be known for all the colors of fall, but there are a few places where you can enjoy the "mood" of fall.

Since Florida is so far south, peak season is as late as November, pretty close to Thanksgiving. Since the majority of seasonal trees are in North Florida, that is the best area to enjoy fall colors.

Mr. G and I decided we wanted to see what we could find of fall by going to North Georgia and traveling to a few areas that seemed to be known for their fall colors. The weather was so nice. Much cooler with very little humidity. A great time to enjoy Florida.

Torreya State Park
A little west and south of Tallahassee and you will come to a place called Torreya State Park. The park is known for its high bluffs overlooking the Apalachicola River which make Torreya one of Florida's most scenic places. It's a great park for camping, hiking, and bird watching with over 100 species of birds.

The park is named for an extremely rare species of Torreya tree that grows only on the bluffs along the Apalachicola River. We were able to see a few of the trees which the state has planted. You will also see maples, sweetgums, and sourwood trees which have beautiful colors in that area.

The Gregory House is a beautiful Southern mansion you can tour on certain days and sit on the back porch and take in this beautiful view from the bluffs and the river. Very peaceful place to just sit and enjoy.

The house was built by Jason Gregory and he lived there until he moved away after the Civil War and the house fell in disrepair. His daughter moved back to it in the 1930s and restored the home, but again it became dilapidated. A lumber company bought it and donated it to the park where it was taken apart and moved to its current location.
Tours of the Gregory House are available at 10 a.m. Eastern time Monday through Friday and at 10 a.m. and 2 p.m. Eastern time on weekends and state holidays. Tours are limited to eight participants.

Edward Ball Wakulla Springs State Park
Go about 15 miles south of Tallahassee and you will come to the Wakulla Springs State Park. Known as the world's largest and deepest freshwater springs with sapphire water from Wakulla Springs where you can see manatees, alligators, and a host of wildlife that can be viewed from a riverboat or the diving platform.

The swimming area is perfect for those hot summer days where the water stays around a nice 70 degrees. A wonderful place to sit with a picnic and watch those cooling off in the water. Because of the area's primeval appeal, it was the perfect place to film Tarzan's Secret Treasure (1941) and Creature from the Black Lagoon (1954).

But the pièce de résistance of the park is the lodge. The historic lodge is an elegant remnant of old Florida, and the ancient cypress swamps made the perfect backdrop for old Hollywood movies.
Back in the 1920s, Edward Ball was touring the Panhandle of Florida and decided Wakulla Springs is where he wanted to settle. He bought the springs and lodge site from the Christy brothers and started construction of the 2 story lodge in 1935.

Ball's attention to detail is what makes the lodge the beauty it is today. He also used materials that would last and not have to be replaced in the future. The world's longest known marble bar, at 70 feet 3 inches, is in the gift shop. The use of heart cypress, the interior of the tree, can also be seen throughout the Lodge and came from trees that had fallen and were immersed in water for years. Making it impossible to rot. The 12-foot ceilings are just breathtaking.
If you love a timeless look and history, the Lodge at Wakulla Springs is the perfect place to stay.

Apalachicola
Our last stop, where we stayed for a few days, was Apalachicola which is located on the gulf and is known as the oyster capital of the world. There are also 17 miles of pristine and uncrowded white sand beaches that stretch along the Apalachicola peninsula. A very slow-paced quite small town with shopping and great food to enjoy.

Apalachicola is also packed with early 19th-Century antebellum Greek Revival plantation homes which have survived many a hurricane. At one point, the city was the 3rd largest port on the gulf. The Trinity Episcopal Church, the first church of Apalachicola, was built in New York and brought to Florida piece by piece. There is also a yearly garden tour which is visited by hundreds each year. Be sure to click on the link to see some of the beautiful homes on the tour.

Our favorite place to eat was the Apalachicola Seafood Grill. Y'all, my favorite fish is grouper and I'm a snob when it comes to grilling it the right way. It was the best grouper I have ever had to eat. Mr. G had fried fish and he was really impressed. The hushpuppies were exceptional and for some reason, hard to find homemade ones in Florida. If you love seafood, it's a must-stop. It's not hard to find since it's at the town's only stoplight on Market Street.

We stayed at the Water Stree Loft and it was a joy to stay at. Located on the water, you aren't downtown but just down the street from all the action and walking distance from restaurants and the local grocery store.

Beautifully done suites with kitchens and a nice screened-in porch next to the water to watch the fishing boats as they go by.

St. George Island
For those of you who aren't into architecture, gardens, or art, then St. George Island is for you. Located by taking a short bridge drive from Apalachicola, St. George Island is a beautiful 22-mile barrier island in the Gulf of Mexico. Home to the most unspoiled beaches I have ever seen and it's not crowded like most of Florida's beaches. Enjoy family-friendly activities like swimming, fishing, and paddling in the clear gulf waters. Enjoy shelling, castle-building, and relaxing on the sugar-white sand all day long. There is also shopping, great for pets, some of the best fishing, biking, and more nature than you can explore and enjoy.
If you come in early summer, you may also see loggerhead sea turtles come ashore to dig their nests and lay eggs along the beach.

I loved looking at all the different colored rentals on one strip of the island. So Florida and oh so adorable! There are so many rentals on this island for year-long enjoyment.
Looking for a quaint, quiet, and somewhere to relax and enjoy, check out North Florida in the fall. So much to see and if you miss fall color, it's there too.
Related Posts:
Enjoy,
Tammy
* * * *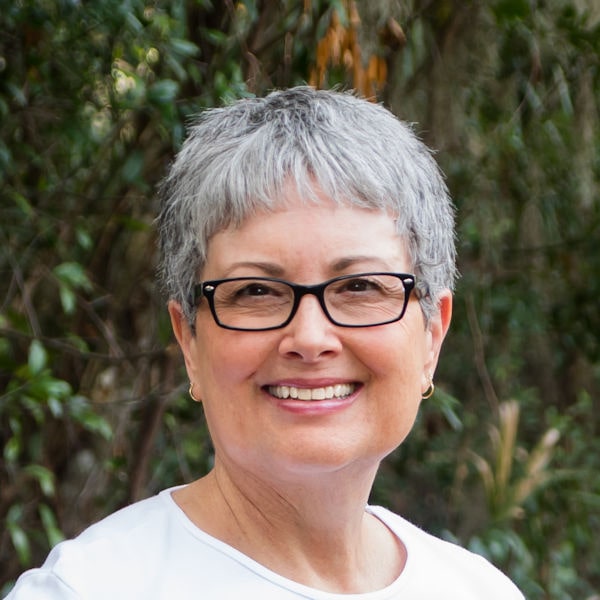 I'm just a country girl loving my geeky life with my wonderful husband, always taking pictures, getting my hands dirty in the garden, being crafty, exploring with travels and enjoying all this on a budget. But above all, living my faith as a child of God!
Read more about me and check out my media kit. Our Privacy Policy