What Does It Really Cost to Blog?
This post may contain affiliate links that I receive commissions from purchases made. Click HERE for my disclosure statement. 
Are you wanting to start a blog? Ever wonder what it really costs to run a successful blog?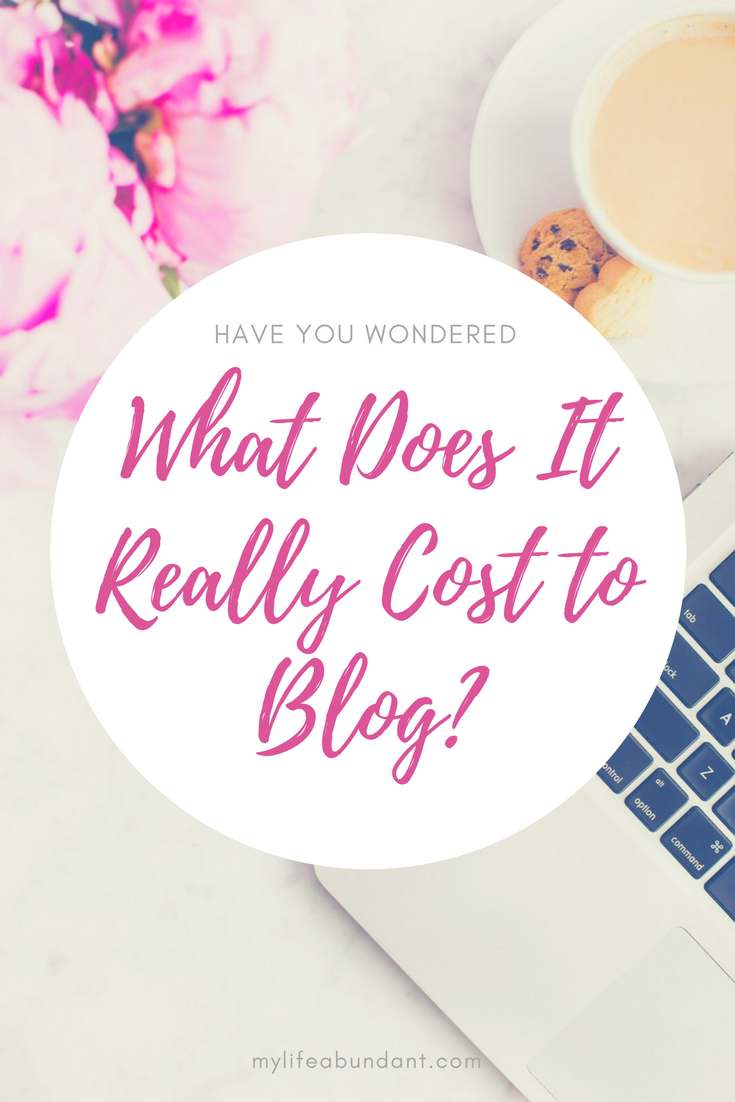 Having a blog can be an exciting adventure. I know it has been for me and the income has provided for my family. Blogging for me is a part-time job and yes, I consider it a job. I pay taxes on my blogging business just as anyone with a brick and mortar business would pay. So, remember to keep receipts for all your expenses related to your blog.
I'm asked often what my monthly costs are to run my blog. So, I decided to share the costs of starting a blog or website to help you decide what type of blog you want. The amounts I am sharing below are what it costs for me to blog. But, on average, these are pretty standard prices.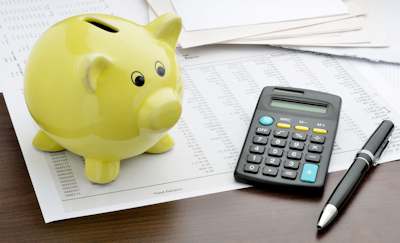 Decide What Your Budget Is
Before you make your first blog purchase, decide how much money you want to spend. Will you be blogging for fun or are you wanting to make serious money on your website? This will decide the cost of running your blog.
You can blog with a few dollars a year or for thousands of dollars a year. It just depends on what level you want to blog.
Be it a fun blog with the basics or a hardcore blogger. The decision is really up to you and your future.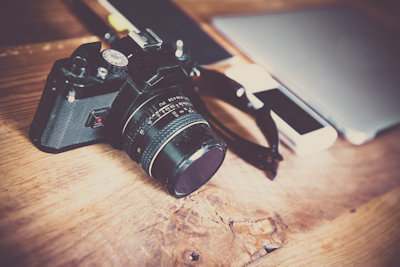 Hardware
A must-have for any type of blog is a computer/laptop and depending on how hardcore you will be with your blogging will decide what type of computer/laptop you will need.
Starting out you could go with a Chromebook for less than $200 and work up to a high-end computer/laptop which can run in the $1000's. A serious blogger will need more memory, more processor power, and a bigger screen.
What's great about blogging is you can do it remotely from anywhere and a laptop makes that easy to do.
I have a Chromebook to use when I am away from home and I have a desktop in my home office.
Other hardware you will need is a good camera and lens(s). Good cellphones will take good pictures, but a DSLR is the best choice. Especially when it comes to pictures of crafts, food and up-close items you want to display on your posts. Also, sponsors drool over clear large pictures showing off their products they are paying you to review.
When I first started out with my blog I used a basic beginner's digital camera like the Nikon Cool Pix.
My choice of a camera now is a Canon Rebel T6i with a Sigma 17-70mm F2.8-4 and Canon EF 50mm f/1.8 STM lens. A good lens can cost over $1000, but the 2 that I use work great for my blog. The 50mm lens is a great lens choice at the beginning. I use it for all my staged pictures of food and crafts. This camera will also take videos, so no need to buy another piece of equipment. Check out my post on my photography tips and what items I use to edit photos, props, and accessories.
Cost for a Computer: $200 – $1000+
Cost for Computer Backup: $59.99 a year with Carbonite
Cost for Camera: $300 – $1000+
Cost for Camera accessories: $50 – $1000+
I highly recommend Carbonite for your computer backup. There is nothing worse than losing all your hard work and pictures when your hard drive and/or motherboard decides to die.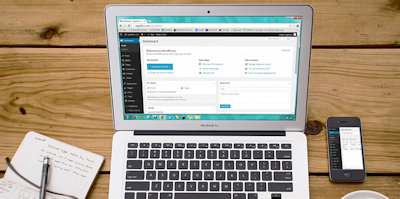 Blogging Platforms
There are free and paid blogging platforms to use for your blog. If you are a beginner, try using the free platform, and then later you can transfer to a self-hosted.
Free Platform
You can start a blog with no investment but here are the pros and cons of using a free platform. Blogger, wordpress.com, and Weebly are the most common free choices.
Pros:
It's FREE! No startup costs if you use which is great. But, is it really great?
Cons:
If you decide not to purchase your own custom domain, your blog domain will contain the platform's default domain. So, instead of having a nice domain that says www.yourblogname.com, you will have a domain that looks like this www.yourblogname.blogspot.com or www.yourblogname.wordpress.com.
Not very professional looking and if you are planning to make money with your blog, sponsors will skip over your blog often because of the domain name.
There are so many limitations with ads, designs, and plugins.
There are limitations on bandwidth you can use and memory space.
Backing up your site is a problem
You don't own the blog platform itself. If one day they decided to change their terms and conditions, (for example you can't use affiliate links in your post anymore) then you will have a lot to lose.
You can buy your own domain name for about $15.00 a year which would make your blog say www.yourblogname.com and you can also purchase a nice Blogger theme. I know many large blogs still using Blogger. But, I have also been watching large blogs changing over to a self-hosted blog because of the limitations they are running into.
The free platform is for those bloggers who want to just blog for fun. I still use Blogger for a club I belong to because we don't have the funds to pay for self-hosted and it works perfectly for our "just information" website.
Cost for Free Platform: FREE!
Cost for Free Platform accessories: Domain name – $15 yearly and Blogger template – $20+ each
Self-Hosted Platforms
The most popular self-hosted platform is WordPress.org. Over 30% of websites in the world are using WordPress.org.


I use Name Hero for my WordPress host and couldn't be happier. They are very reliable and support is great. I use the shared web hosting package.
Pros:
Your website is yours to do what you want to with. This means you can design it the way you want to, place ads wherever you want to, and add any plugins you want to help the functionality of the website.
You can install a custom theme or have a designer make one for you.
You have complete access to the backend of the website where you write your posts, save your media, do your designing, etc.
Cons:
This is where the money comes in for your investment.
It may be a bit intimidating on how to start and use a WordPress blog on a self-hosted website. There is so much free information out there to help you with using WordPress.
There are some services some bloggers don't use. For example, security for your website. Websites are hacked every day and it's good to know your site is being protected every day with a WAF (web application firewall).
Cost for Domain: $15 yearly with GoDaddy
Cost for Host: $5.50 a month for the Plus Cloud package with Name Hero. The cheapest option is to pay for 2 years. This is pretty standard practice with shared hosts.
Cost for Theme: $59.95 for Genesis framework and $75.00+ for a WordPress theme. Astra is another great choice that I have used on another WordPress website.
Cost for extras: Logo design, an email signature can be done at a reasonable price at Fiverr. Most gigs run about $10.
Cost for website security: CDN with Cloudflare is FREE and WAF with Cloudflare is $20 a month. I pay for the WAF extra security.
Cost for email services: MailChimp is FREE until you reach 2000 subscribers. You can then go to ConvertKit for a pay email service. Gmail isn't a good choice for your blog's newsletter because of the limitations of design, scheduling, and sending bulk emails will flag your account with them.
Cost for email host: $59.88 yearly with GoDaddy is where you would host your email address. Ex: email@yoursite.com. Gmail Suite is another option for about the same price but you did get all the upgrades. I use Gmail Suite for my email host which is $6.00 a month.
Cost for plugins: Free – $50+ each and some charge yearly fees
Cost for SSL Certificate – FREE with most hosts
Cost for Website Backup: $89 a year with BlogVault
Just as your computer needs to be backed up every day, so does your website. If for some reason your blog stops working, you can restore your previous backup and your site is back up. Backup has saved me a couple of times in the past.
From time to time, I need to have my website checked for items I can't see that are found deep in the coding. This becomes very technical and I depend on MaAnna at BlogAid to take care of that for me. She took my ailing and very slow website several years ago and turned it up to where it runs smoothly and much faster. She also has tons of videos to watch to learn more about how to use WordPress and also keeps us up to date on the future of WordPress.
The Bottom Line
As you can see, there are several costs just to get started with blogging.  For me, my yearly cost average is about $600. I use to pay for sharing my posts on social media, but now I stick to free options such as Hootsuite for my Facebook posts and IFTTT for Pinterest and Twitter posts. Sharing your posts over and over via social media is so key to getting your content out there and bringing in more readers. UPDATE: This has changed and read HERE how I share my posts now. 
I also will take a course or two during the year that will help with either my photography or blogging. One course I took was on getting my site GDPR compliant. When I was ready to convert over to Gutenberg, I took the Gutenberg Ninja Couse which is a really good source of learning tools that MaAnna is always updating.
Keep in mind, even though you have expenses to keep your blog running smoothly, you work toward receiving sponsorship posts to offset those costs. You can find out who I use for sponsors in my blogging resources.
I hope this helps to clear some questions about the cost of blogging and be sure to let me know if you have any questions.
Enjoy,
Tammy
* * * *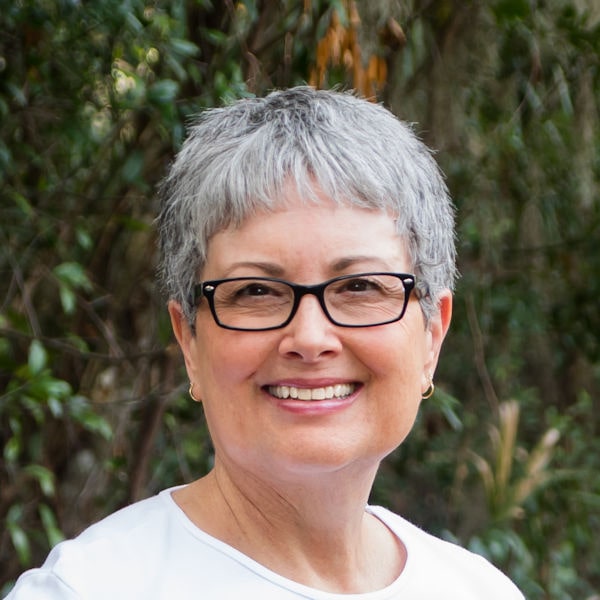 I'm just a country girl loving my geeky life with my wonderful husband, always taking pictures, getting my hands dirty in the garden, being crafty, exploring with travels and enjoying all this on a budget. But above all, living my faith as a child of God!
Read more about me and check out my media kit. Our Privacy Policy