Our Aging Dog, Ernest T. Bass
This post may contain affiliate links that I receive commissions from purchases made. Click HERE for my disclosure statement. 
I had to take Ernest T. Bass, our boxer, to have a yearly shot at the vets yesterday. Not one of his favorite places to go because he is boarded there sometimes, but he does get to see a few dog friends, and the employees there are some of the best around. They all know Ernest by his first name and always have to look up my name. I know where I rate in the dog world.
The vet and I talked a bit about his health. He is 11 years old now and in boxer years, that's pretty old. I've had 3 others in my life, and they all passed away at the age of 10 because of cancer.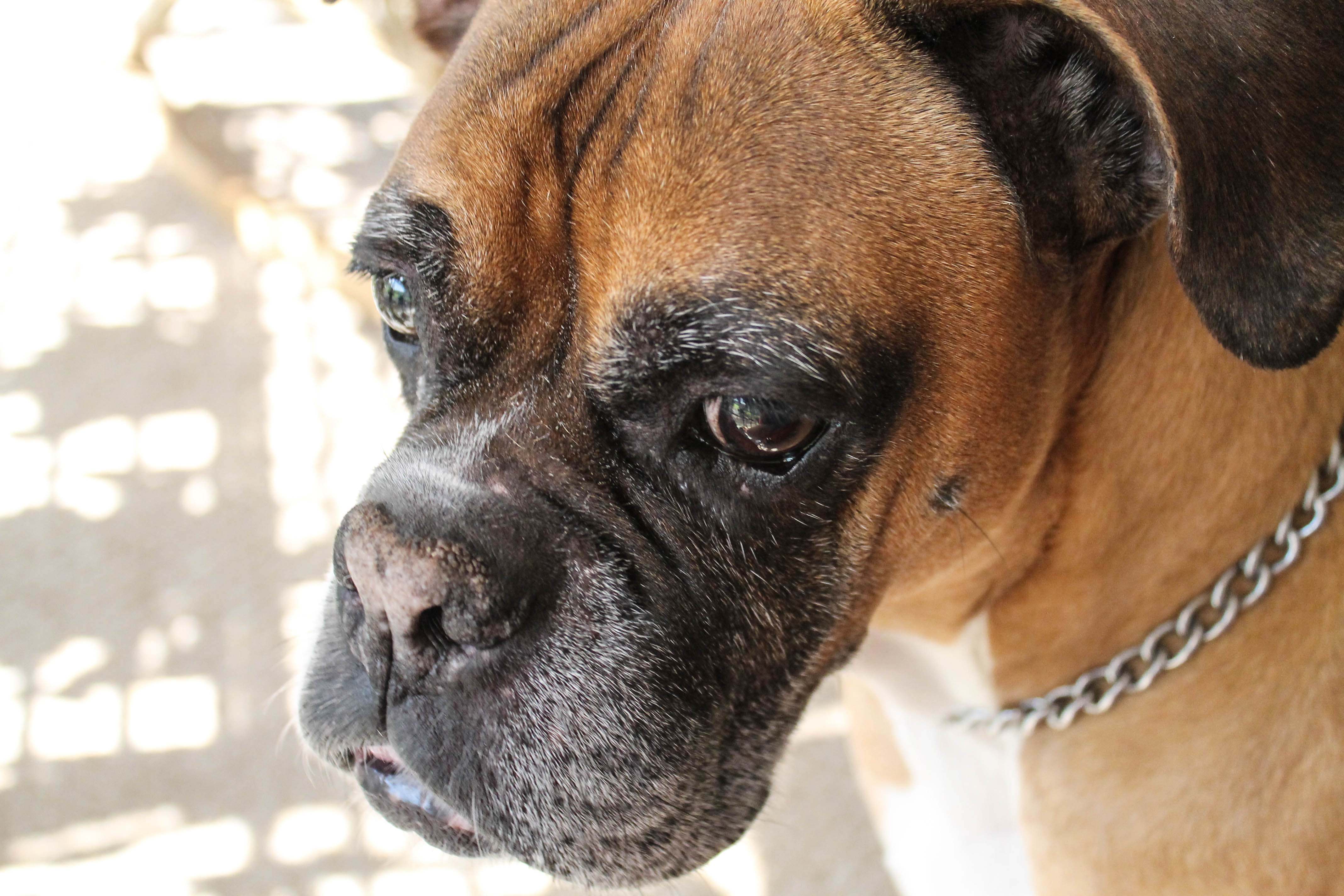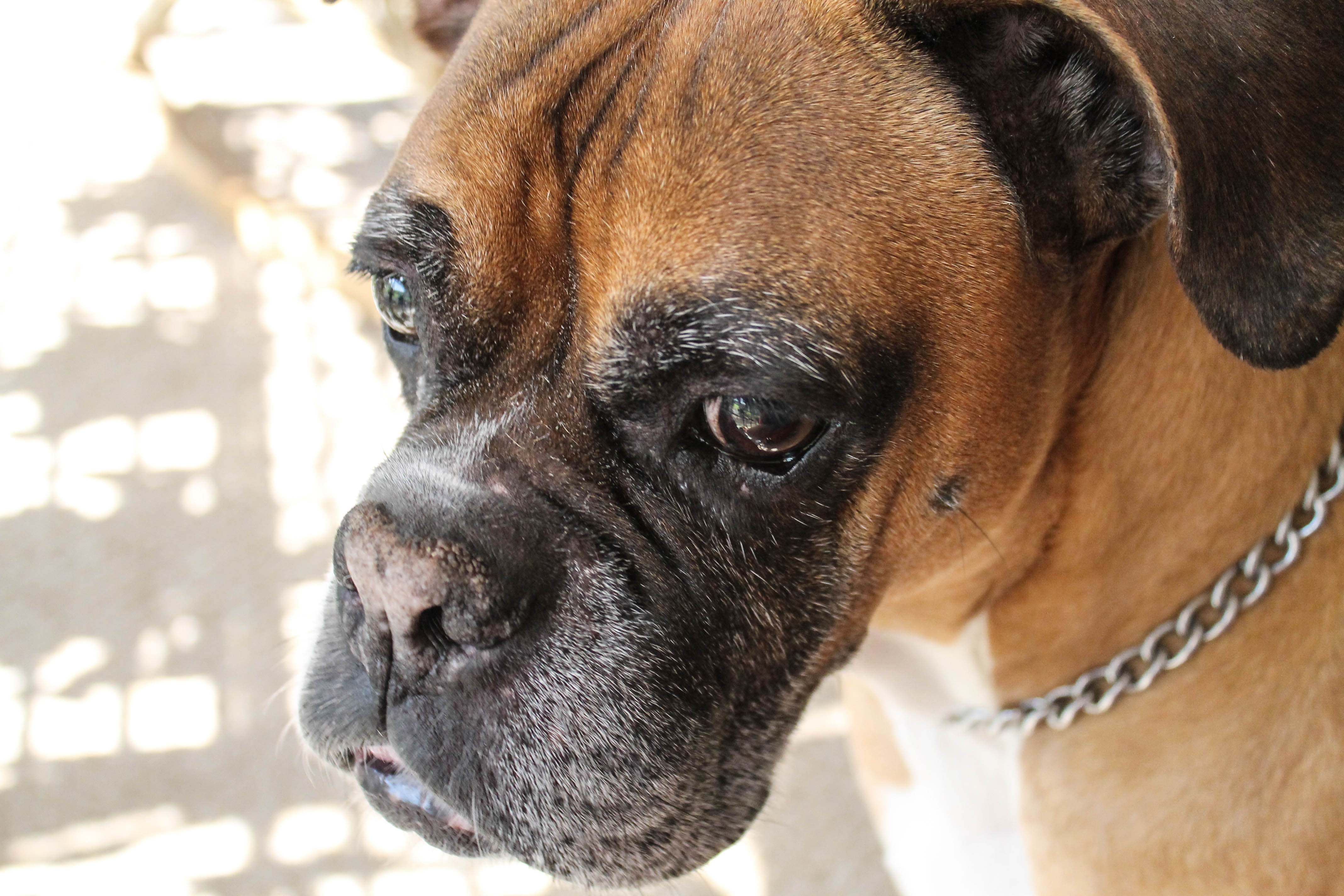 And after I explained how he keeps having "bad days", she said she was pretty sure Ernest has Dog Dementia.
WHAT?
But it explained so much about how he acts sometimes. It's basically the same symptoms as humans have. He will act like a puppy some days and then others, he will just stand in one area with his head and tail down for hours. You call him and nothing. You get this blank stare out of him. He will do that at his feeding bowl too. Just stare at it and he loves to eat.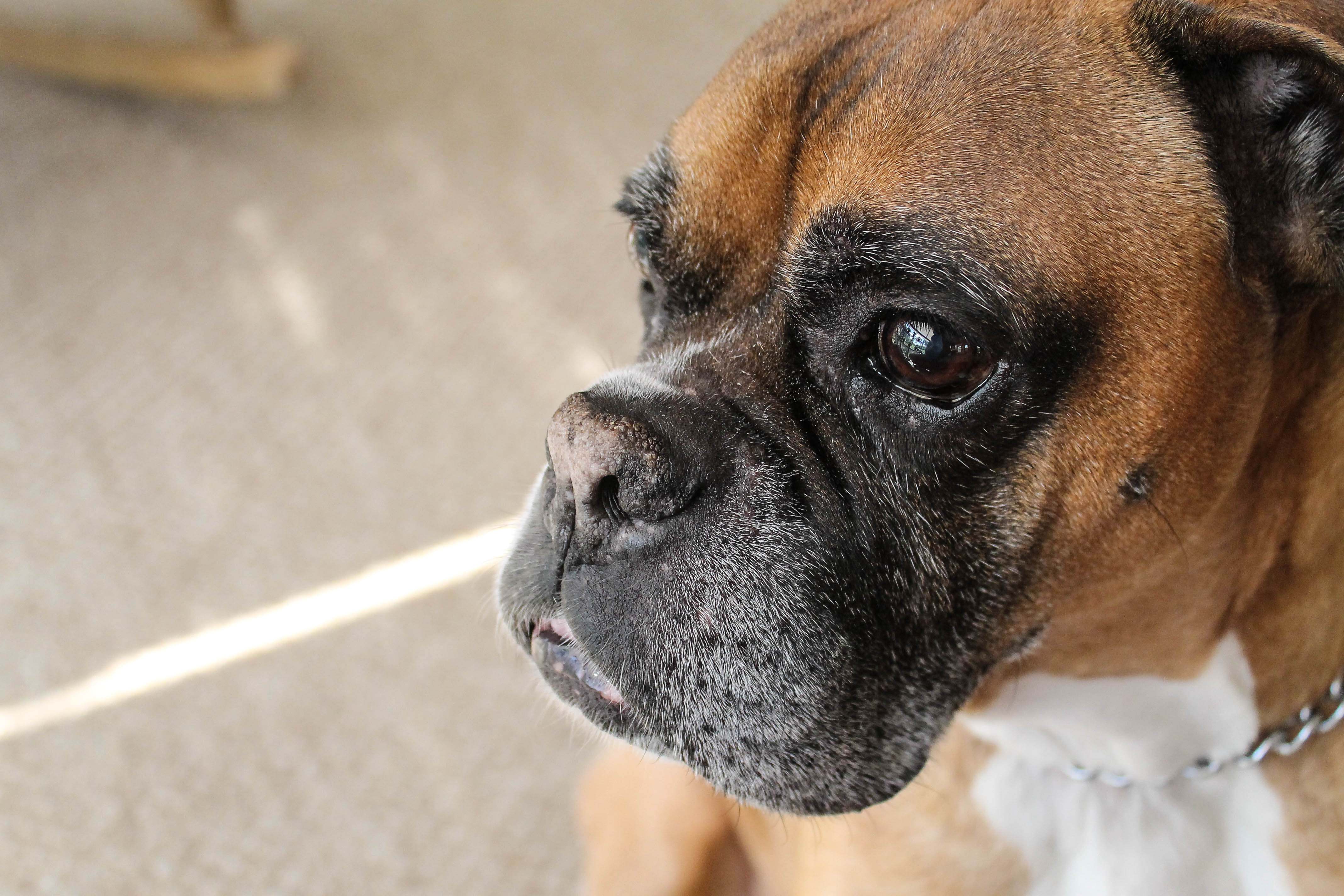 What worries me the most is that during one of his "bad days" he could get violent. A symptom I hope never shows up in our sweet rescued dog. Couldn't ask for a better fur baby.
If you are thinking about getting a new pet, please think about adoption. There are places where you can get full-blooded breeds, like our Ernest. He came from a Boxer Rescue. I wish I could bring home more.
Have a great day and give your pets a hug today,
Tammy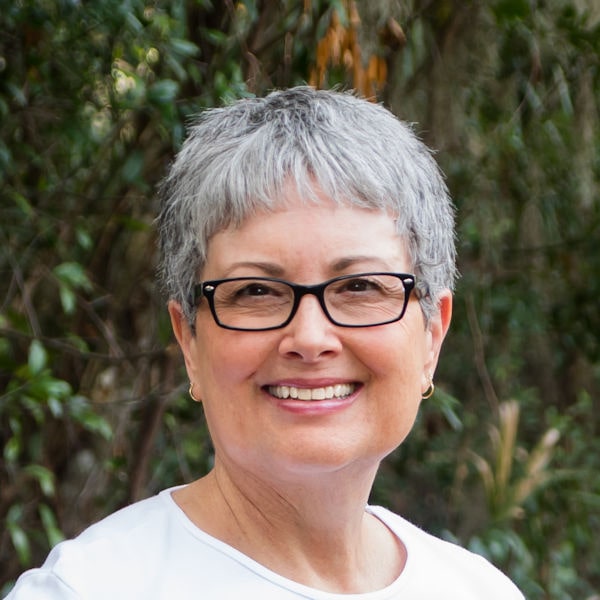 I'm just a country girl loving my geeky life with my wonderful husband, always taking pictures, getting my hands dirty in the garden, being crafty, exploring with travels and enjoying all this on a budget. But above all, living my faith as a child of God!
Read more about me and check out my media kit. Our Privacy Policy