This post may contain affiliate links that I receive commissions from purchases made. Click HERE for my disclosure statement. 
In my last post about Spring, I talked about how a Purple Finch had made a nest in one of my door cone hangers and couldn't wait until the little babies made it in the world.
As the weeks passed, I made sure I took a picture to watch the progress.
A week after discovering the eggs, 4 little……uuuuuummm………baby birds were born. Can't tell the head from the tail at this point. Can you?

A week later you can see their really large eyes starting to form and the bird poo is starting to make a wall around the small nest. EW!!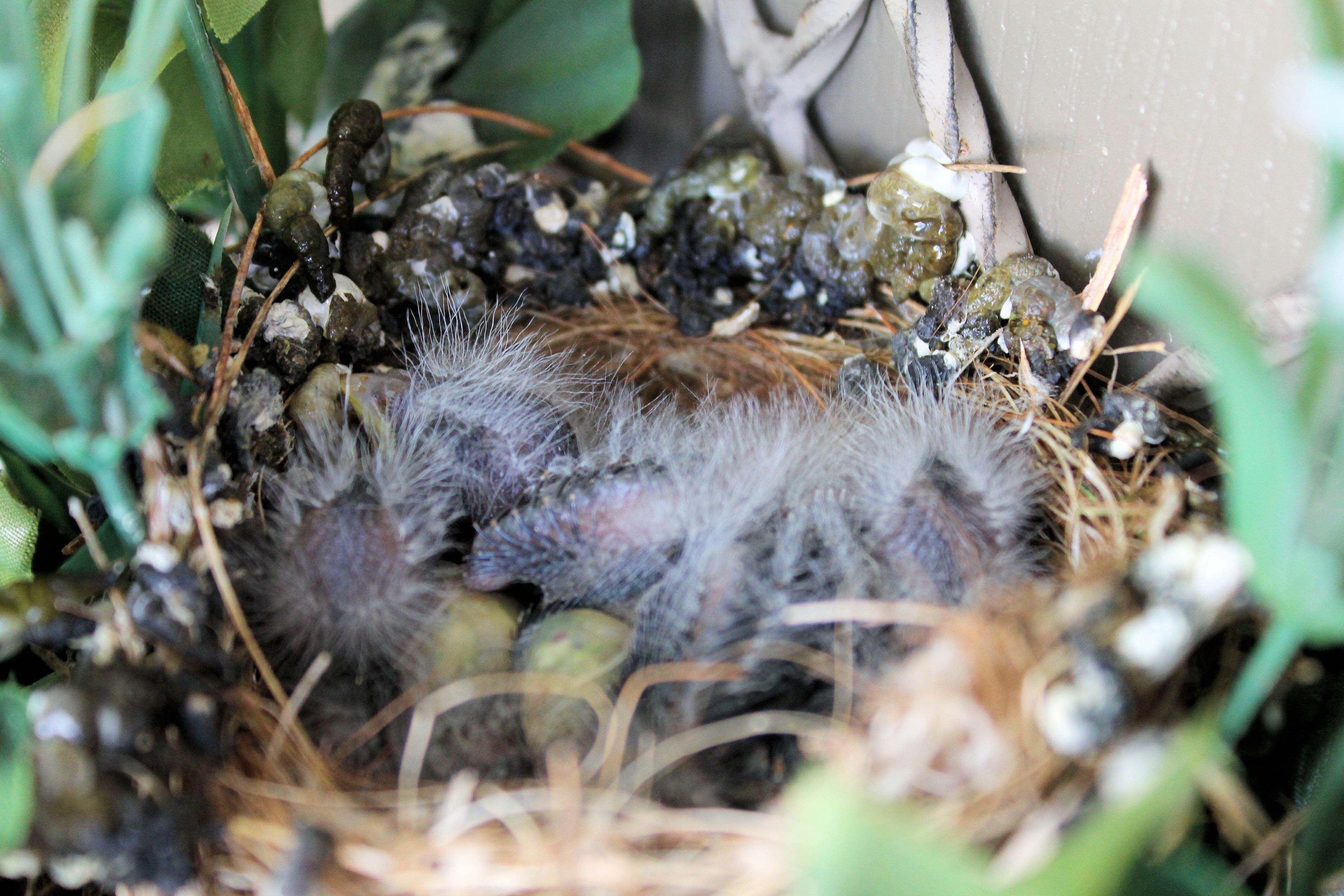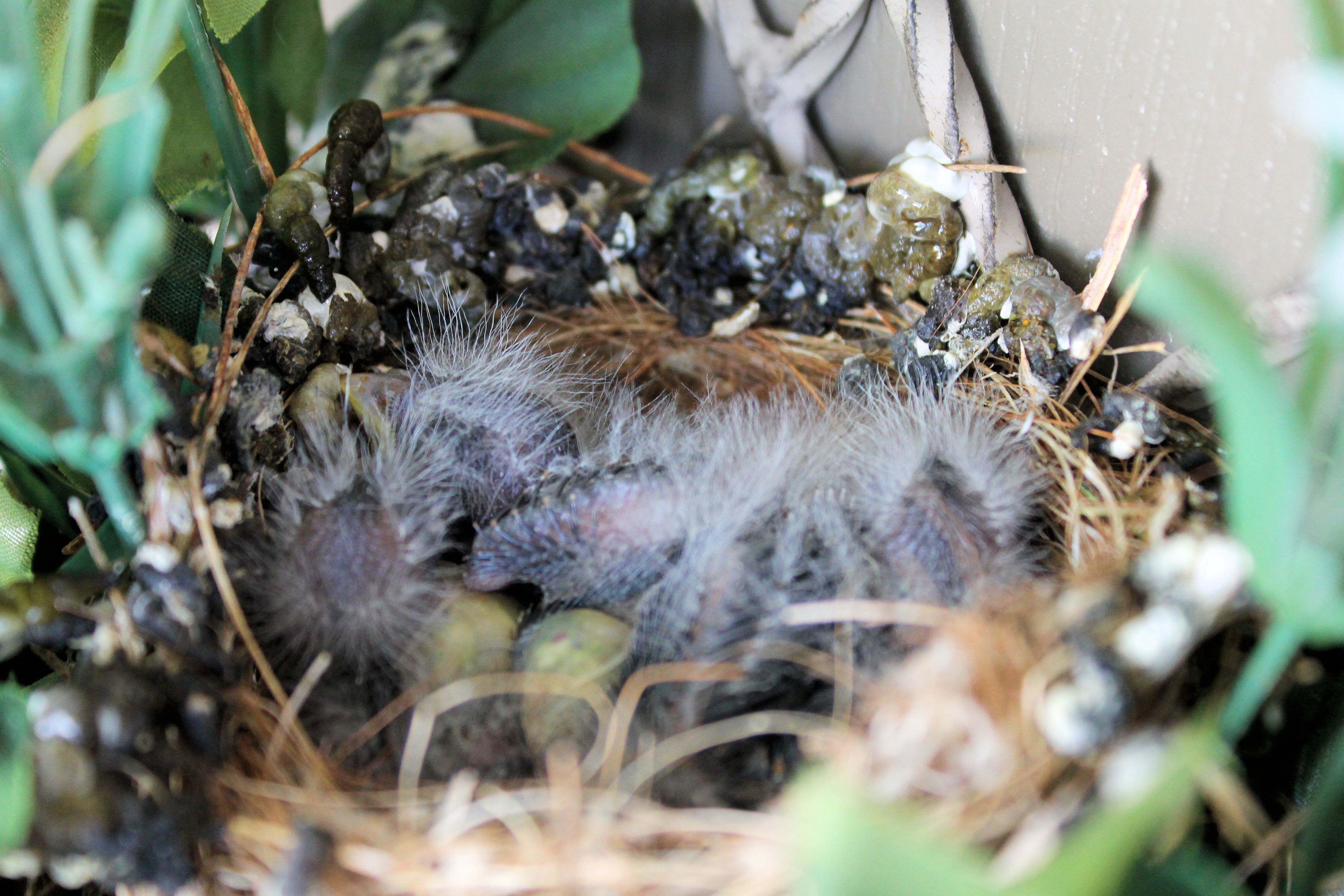 Another week later, eyes are open, baby fuzz is falling off and feathers are forming. I don't know how the 4 of them were able to stay in that little nest.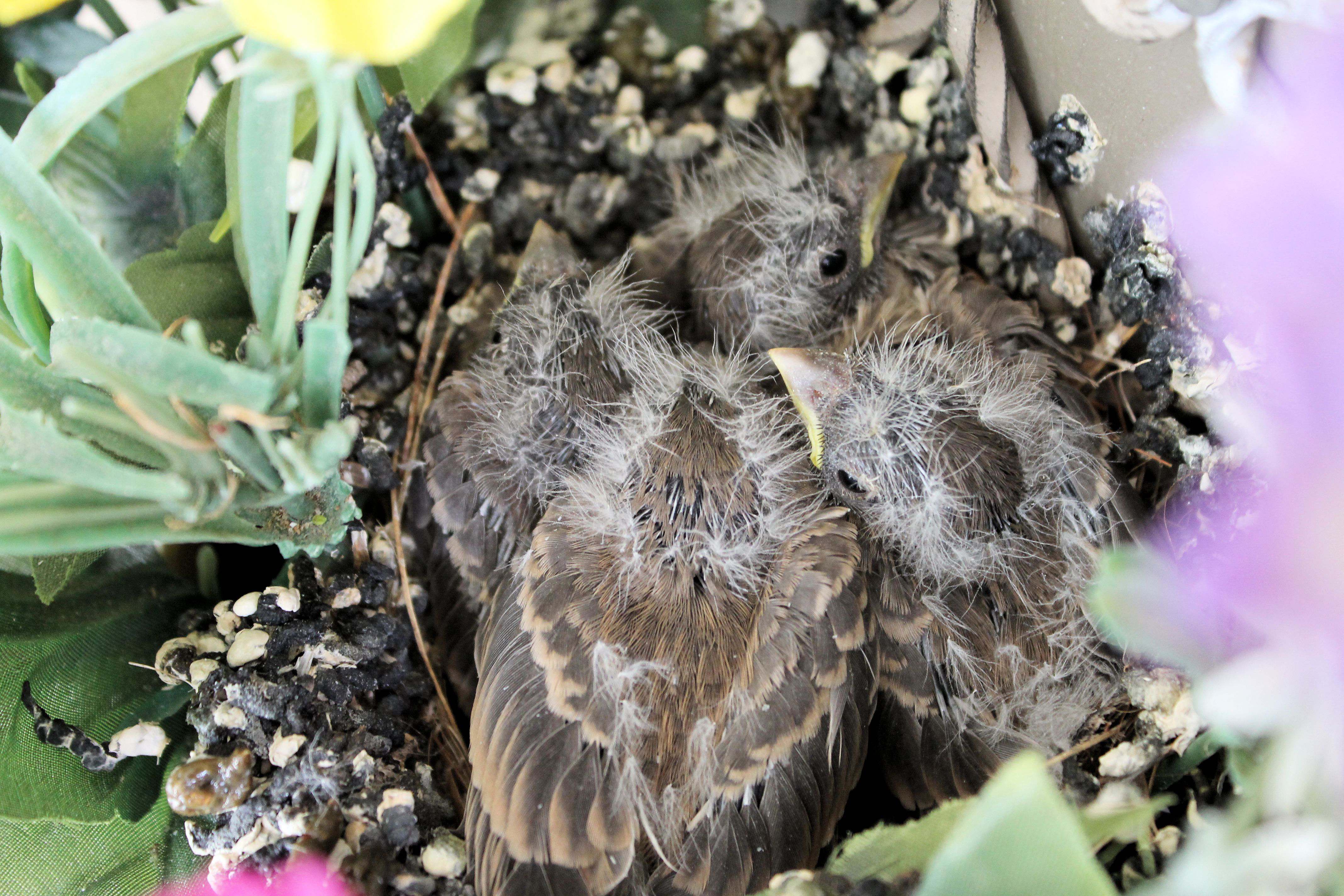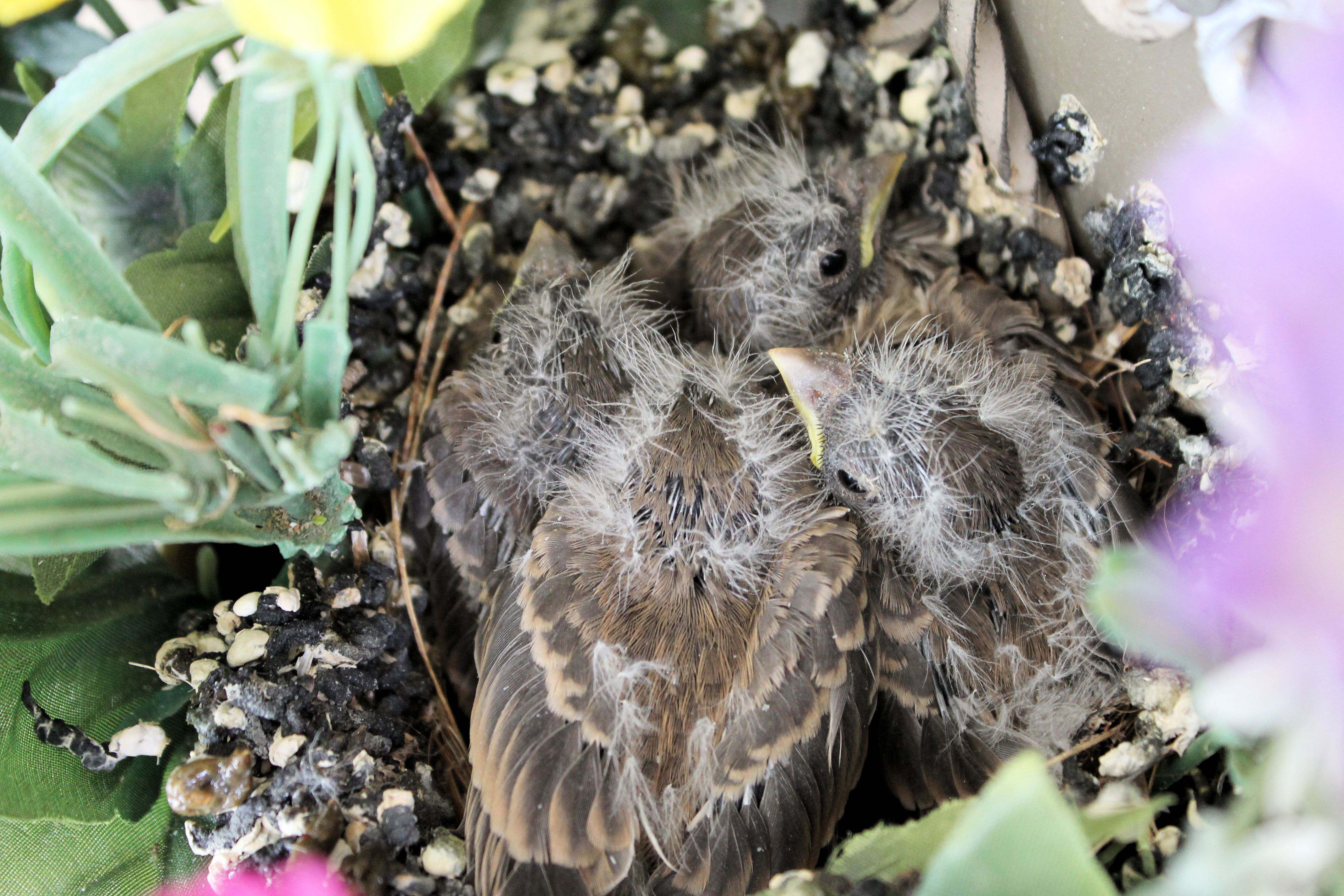 Another week went by and they are about ready to leave the nest. They were pushing and shoving each other around while I watched them and I could tell they had had enough in that cramped area they were calling home. And I'm sure being surrounded by poo wasn't much fun either.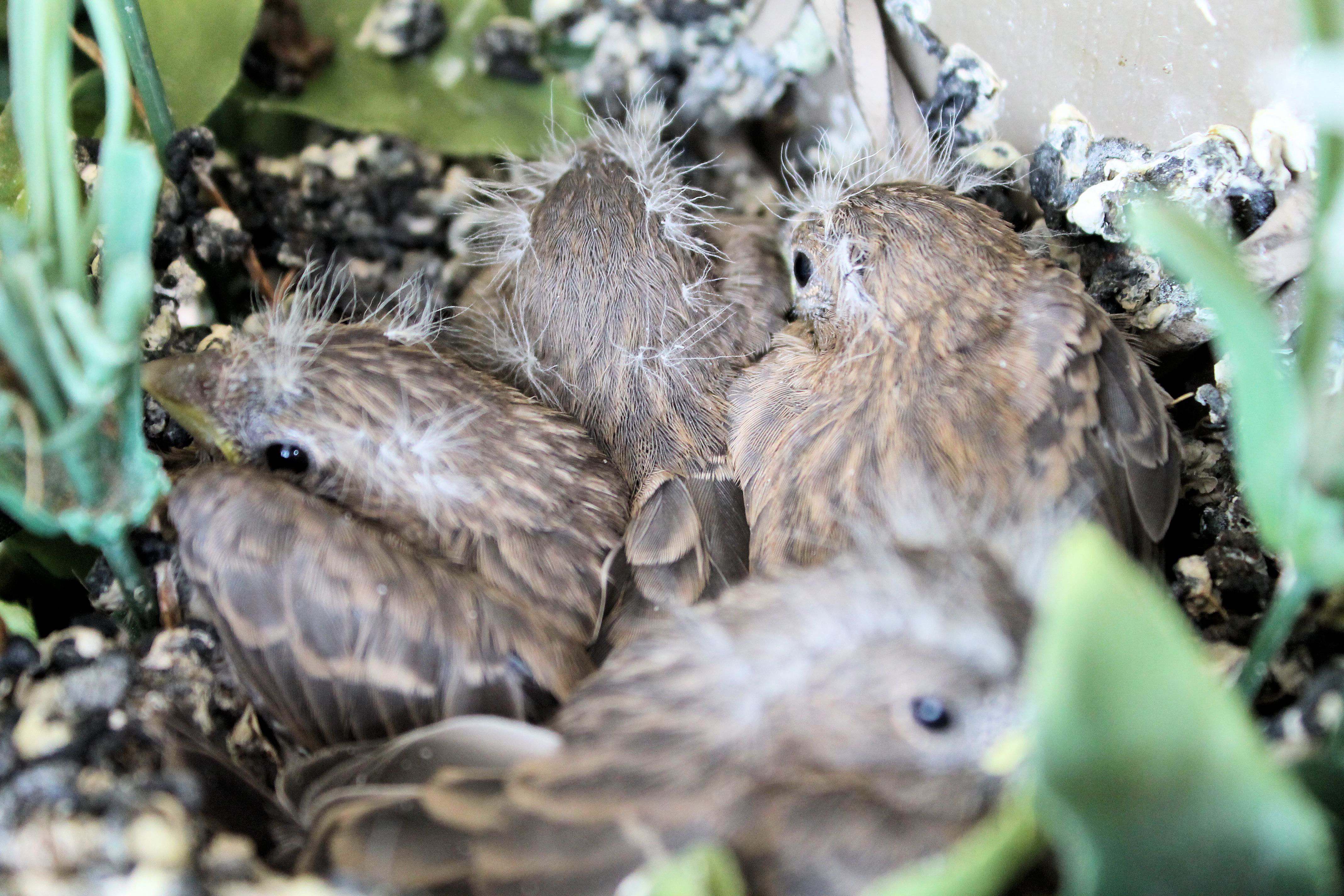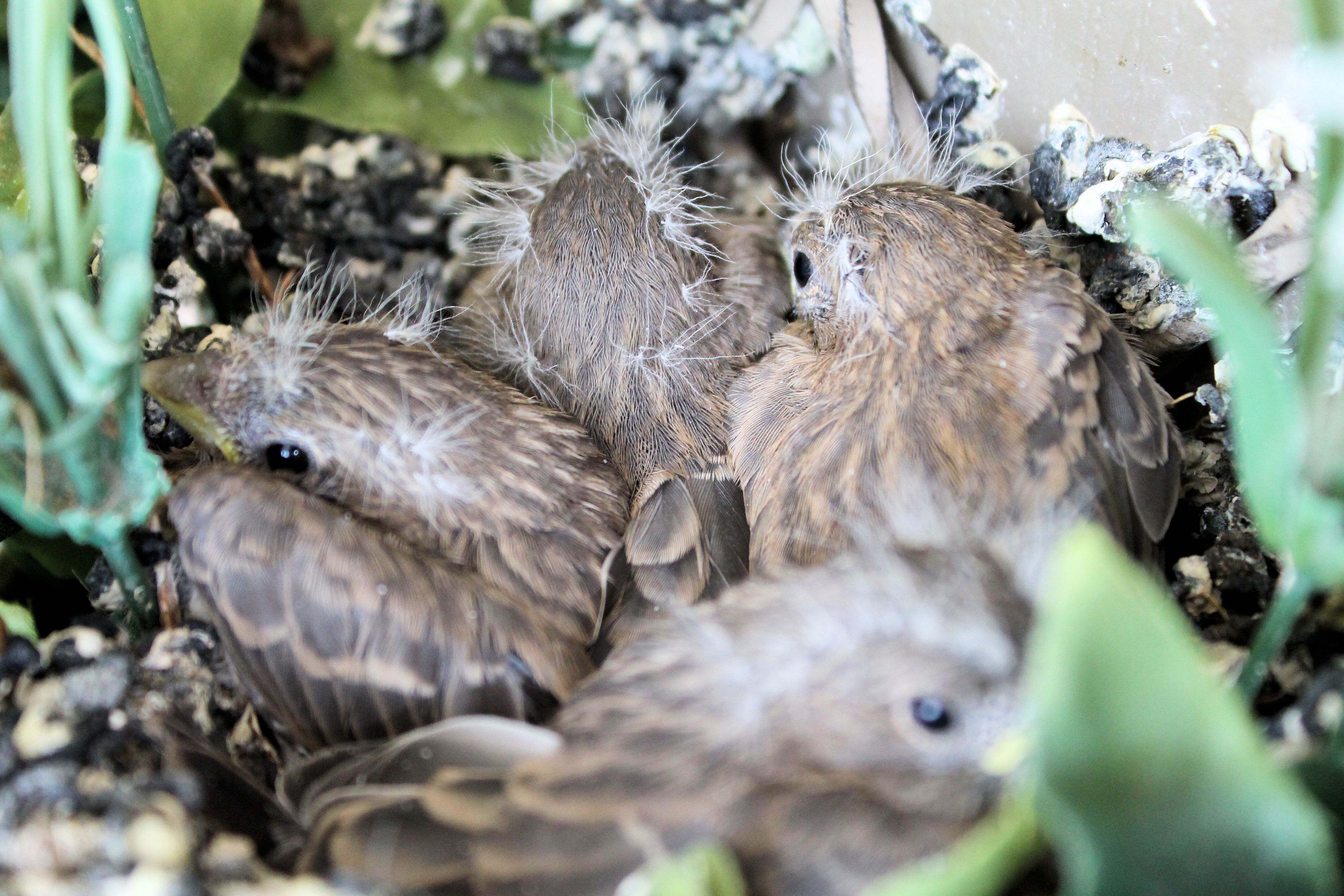 The next day I went to check on them. The moment I stepped up to the nest, they all gave me a look (and maybe a wink or two) and one by one flew off into the palm tree. Mom, dad and all four babies were together. They were also fussing a bit. Maybe they weren't just ready to leave the comforts of home yet. I was fussing a bit too for them leaving such a mess behind for me to clean up!! KIDS!!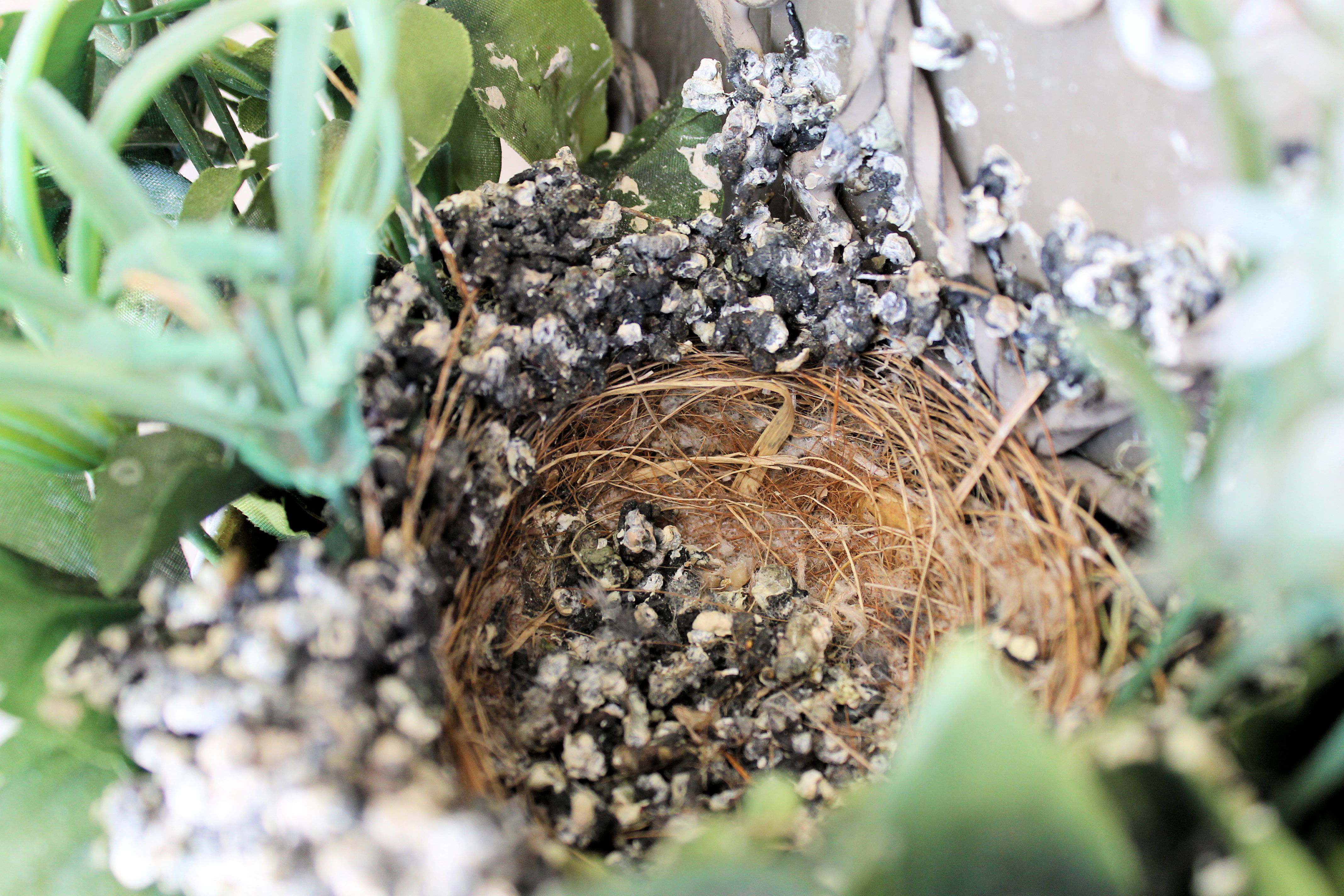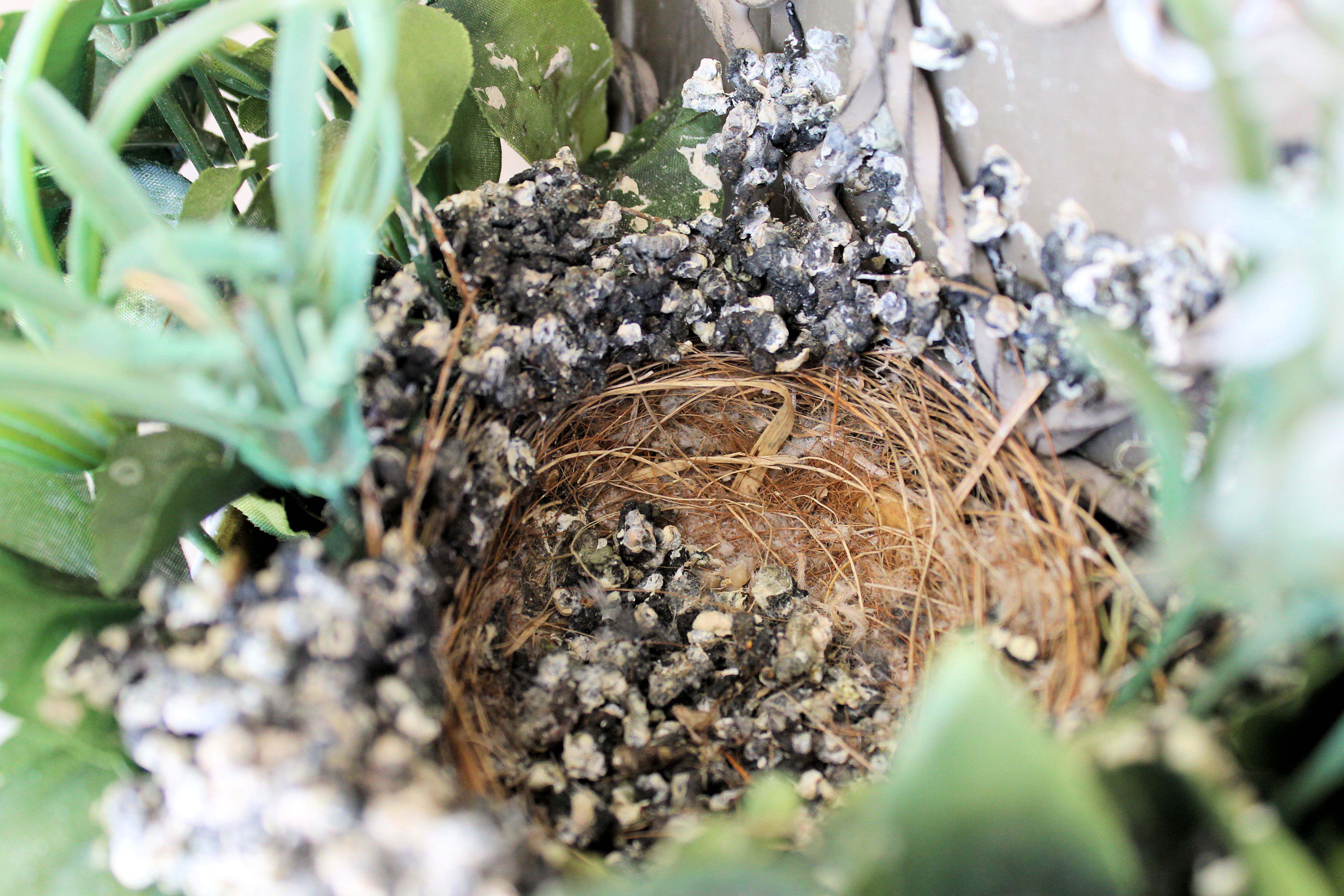 As you can see in the picture above and below, what a MESS they made all over my door and on the front porch. It took some major elbow grease, bleach and soap to clean the door and concrete. Had to throw away all the silk flowers I had in the cones and give those a good scrubbing too.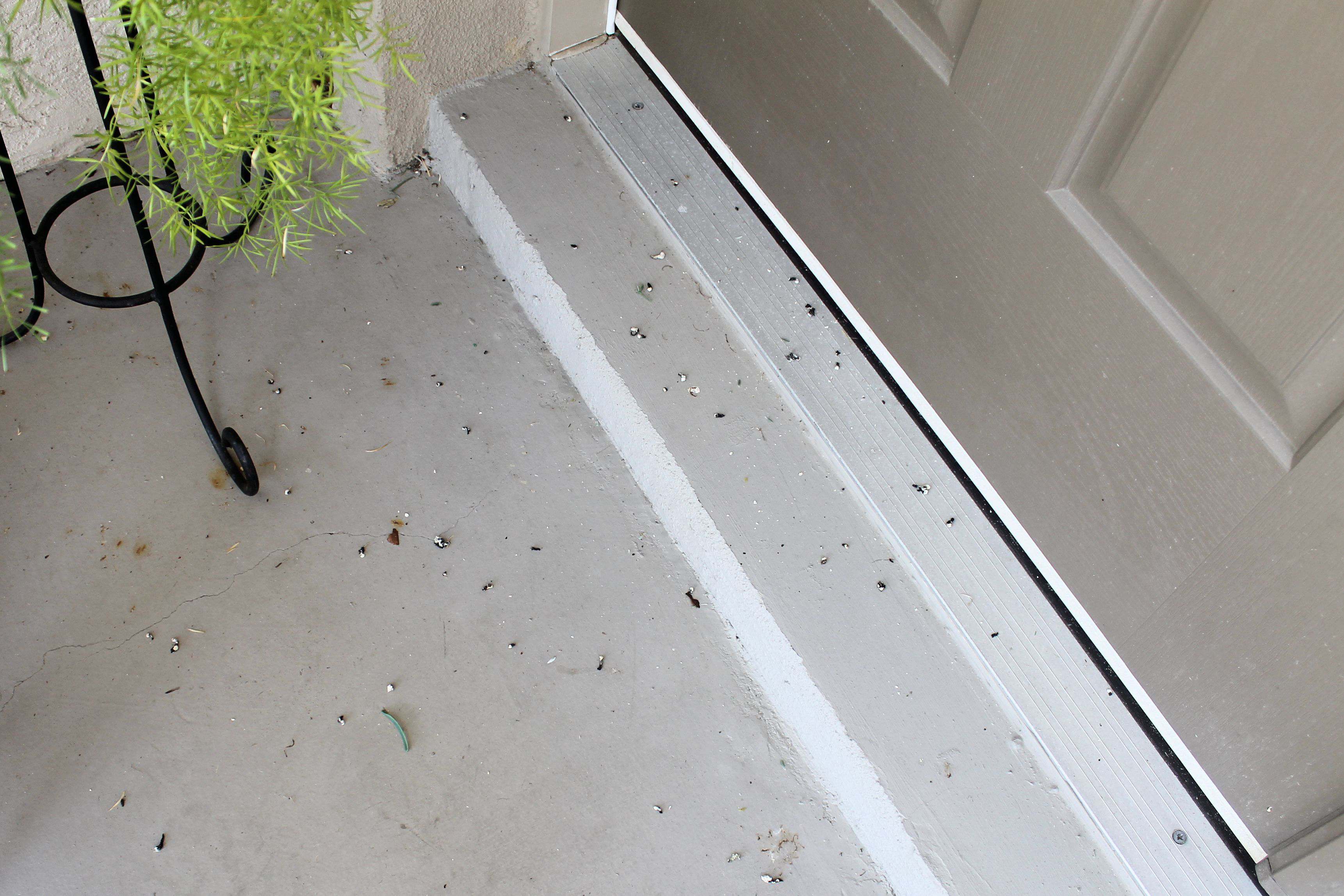 Now the doors and front porch are shiny and clean and now have some new silk hydrangeas for the next few months. (I was going to throw out the other flowers anyway, so the mess gave me a good excuse for some new ones)
I really loved watching the babies grow and fly off, but in the future if another bird decides to make a nest on my door, I think I will get rid of it. Not a nice thing to have at your front door when people come knocking.
Have a wonderful day,
Tammy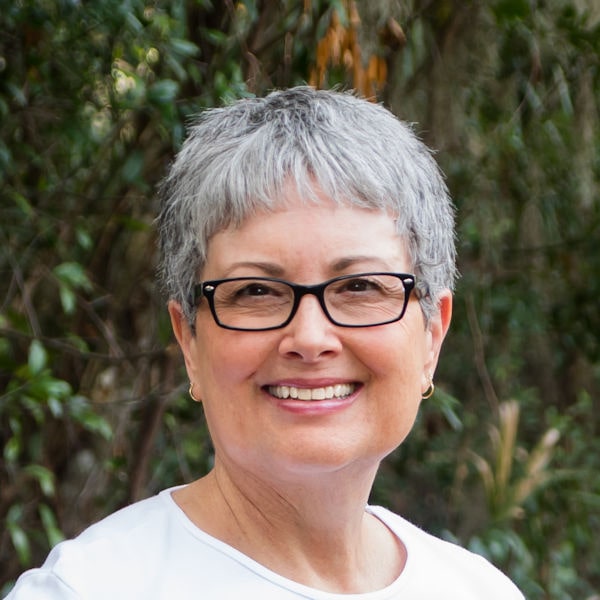 I'm just a country girl loving my geeky life with my wonderful husband, always taking pictures, getting my hands dirty in the garden, being crafty, exploring with travels and enjoying all this on a budget. But above all, living my faith as a child of God!
Read more about me and check out my media kit. Our Privacy Policy