National Dog Adoption Month with Ernest T. Bass
This post may contain affiliate links that I receive commissions from purchases made. Click HERE for my disclosure statement. 
Ernest T. Bass (pooch guest poster), here again, to talk to you about something very close to my heart
It's National Dog Adoption Month here in the USA and I just had to share my thoughts on this subject.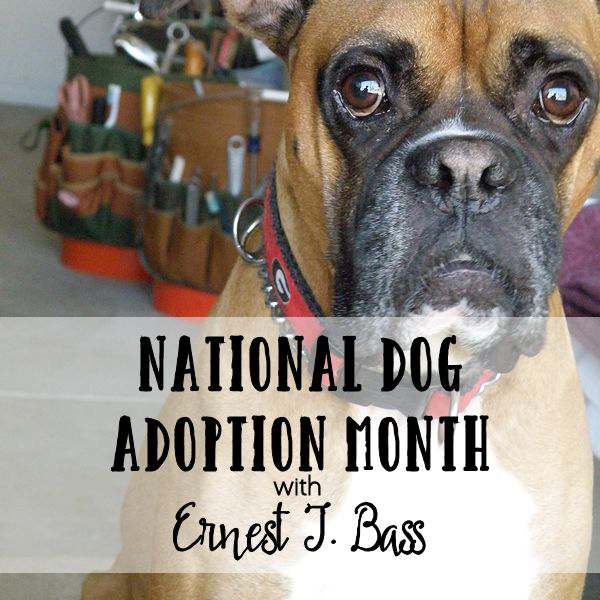 I was adopted 10 years ago by my mom and dad and I am so happy they chose me to be part of their home.  I was found running the streets of Tampa.  Getting into fights, sick and hungry.  If it wasn't for Florida Boxer Rescue, I guess I would've…….well, I don't want to think about what might have happened to me out there all alone.
I remember the first time I saw Mom.  I jumped and jumped and couldn't wait to jump in her lap for a nice long nap.  Yes, I know I am a 60-pound dog, but I'm still a lap dog.
People have asked my Mom and Dad where they got my name.  I actually came to my new home with the name of Ernest.  Mom and Dad loved The Andy Griffith show and if you know anything about the show you will know the character, Ernest T. Bass.  Mom and Dad say the tv Ernest and me act a lot alike.  I don't know about that.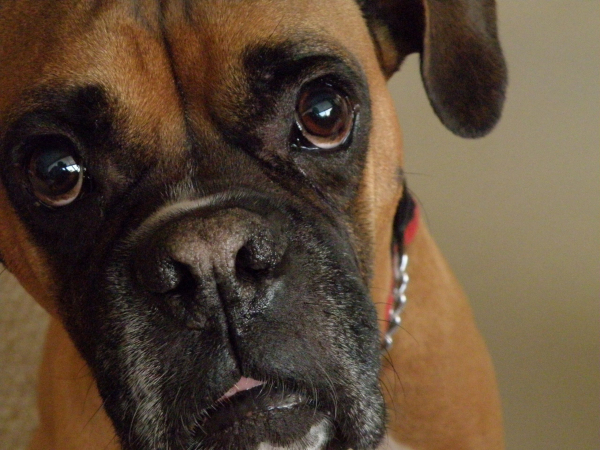 The picture above is from my first day in my new home. I was a handsome dog of 5 years and I was scared. I didn't know what it was like to be loved, but I learned quickly how nice that can be. I still get a little scared when I'm left home by myself. But I know they will come back and let me out of my kennel. Why do I have to stay in a kennel you ask? Well, I can open deadbolts and get out of the house. That's not safe for me, so I have to stay in a kennel while they are gone.
My life has been so full of tons of things to do.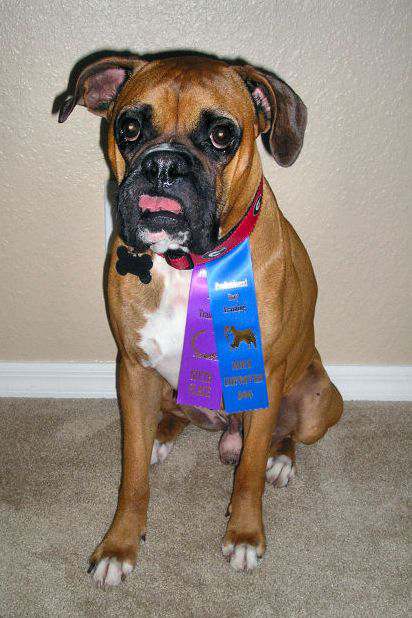 I went to school the first year I was in my new home. I didn't like it. They made me follow rules and all I wanted to do was play with the other dogs. My mom said I needed to learn "manners". Whatever that means. But as you can see in the picture I won 2 awards. Most Improved and 6th place in Following Directions. There were 6 dogs in the class. As you can see from my expression, I didn't like it.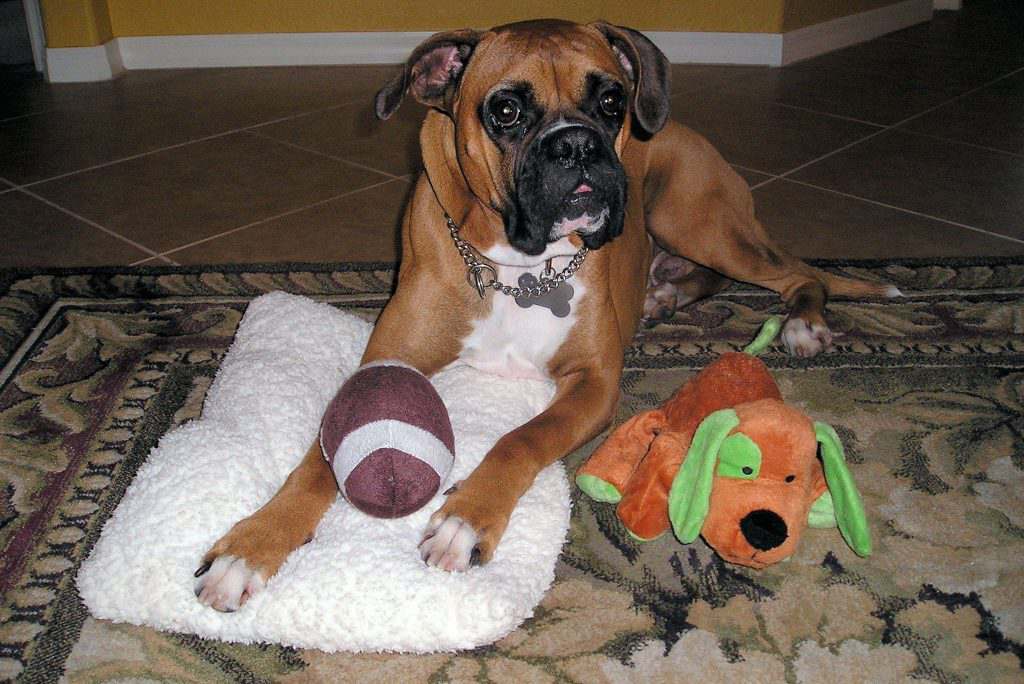 I love all my toys. I have a basket full when I feel like playing with them. I haven't learned how to put them back in the basket when I'm done though. Actually, I don't want to learn how to do that trick. It just doesn't make sense when I will come back in a few days or weeks and play with it again.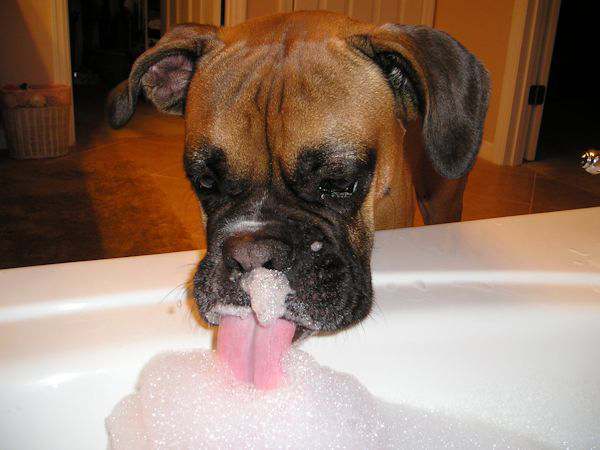 And, for some reason, I love to lick bubbles. That's just the way I roll sometimes.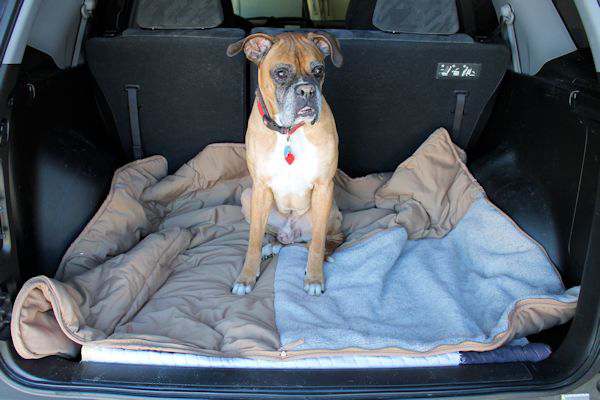 I get to go on trips all the time with Mom and Dad. I love my bed because it will unfold and I can have a comfy place in the back of the car while we travel. I think I see a squirrel in the picture above.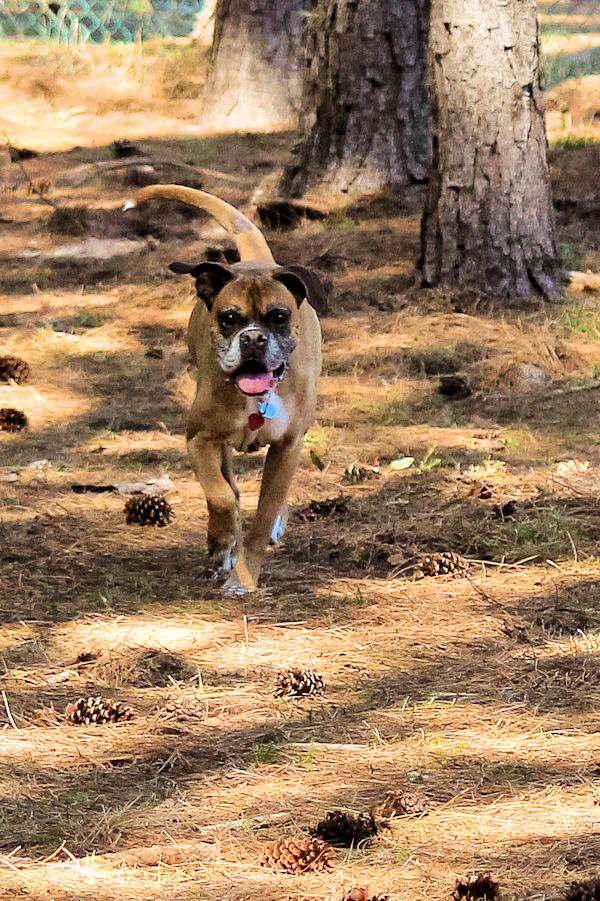 My favorite trip to take is to the dog park. It's so much fun. They have a park just for us fur babies. I can run and run and don't have to be on a leash. It's always fun there.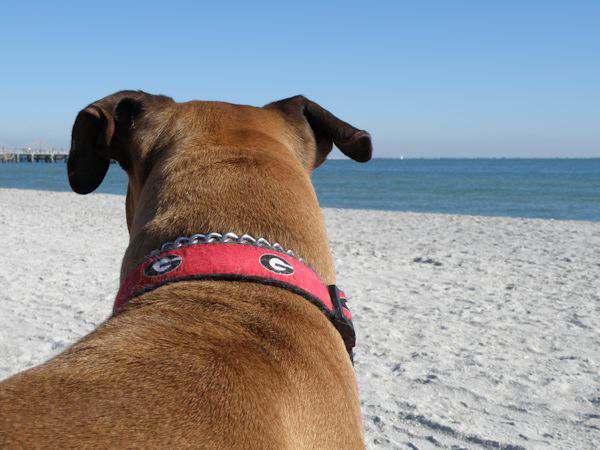 Went to the beach one time. Did you know they have beaches just for us furbabies? I sat and watched the other furkids play in the water but all I kept thinking about was that movie with the big shark. You know, the one with the dog that didn't have a very long part in it? I kept those paws on solid ground.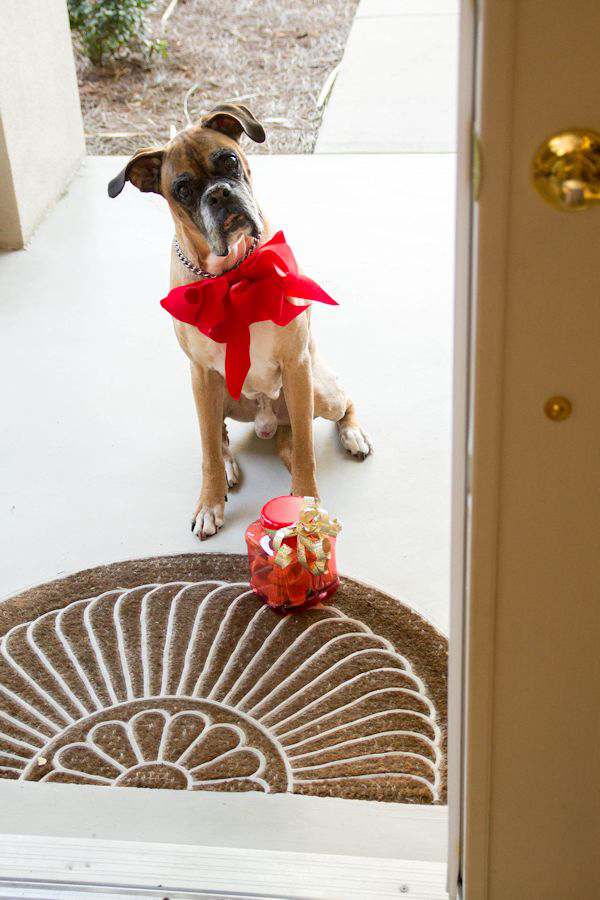 I get to deliver Dog Cookies to the neighbors at Christmas time so they have plenty for their fur babies and if I come over to their house, there will be one or two or three cookies for me to have. Mom makes me dress up. It's embarrassing to a handsome fella like me.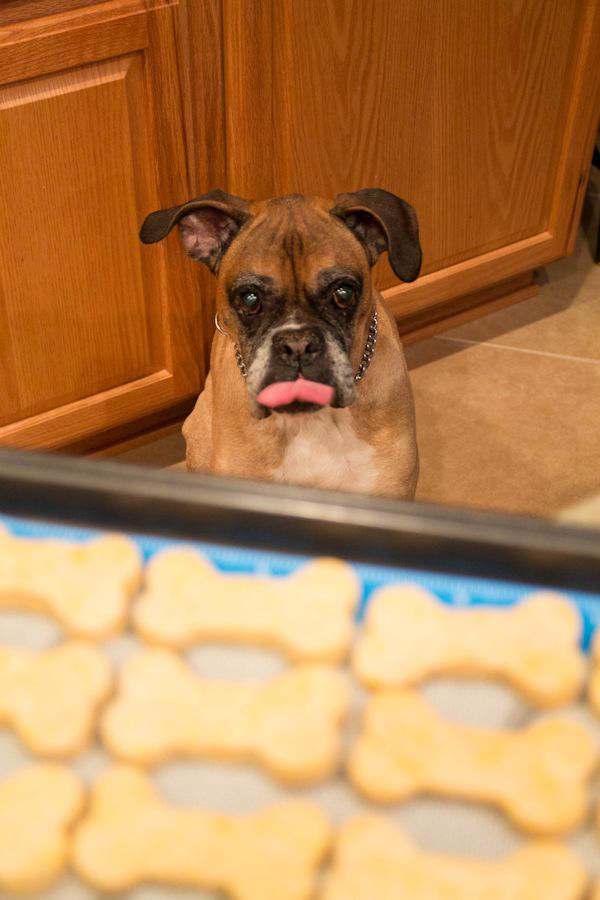 I love it when Mom makes me cookies.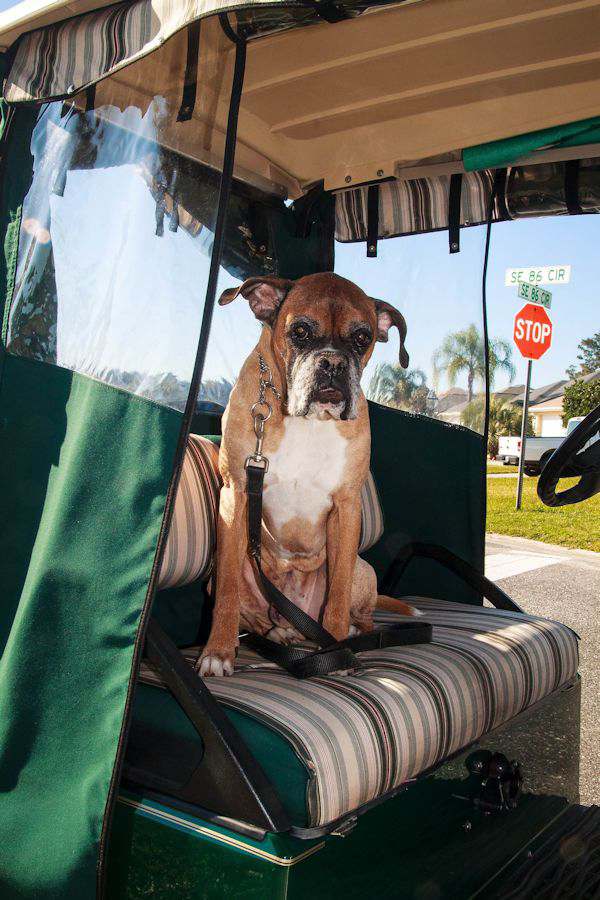 I even enjoy riding in the golf cart now. That picture was taken before I realized how much fun it is to ride in one.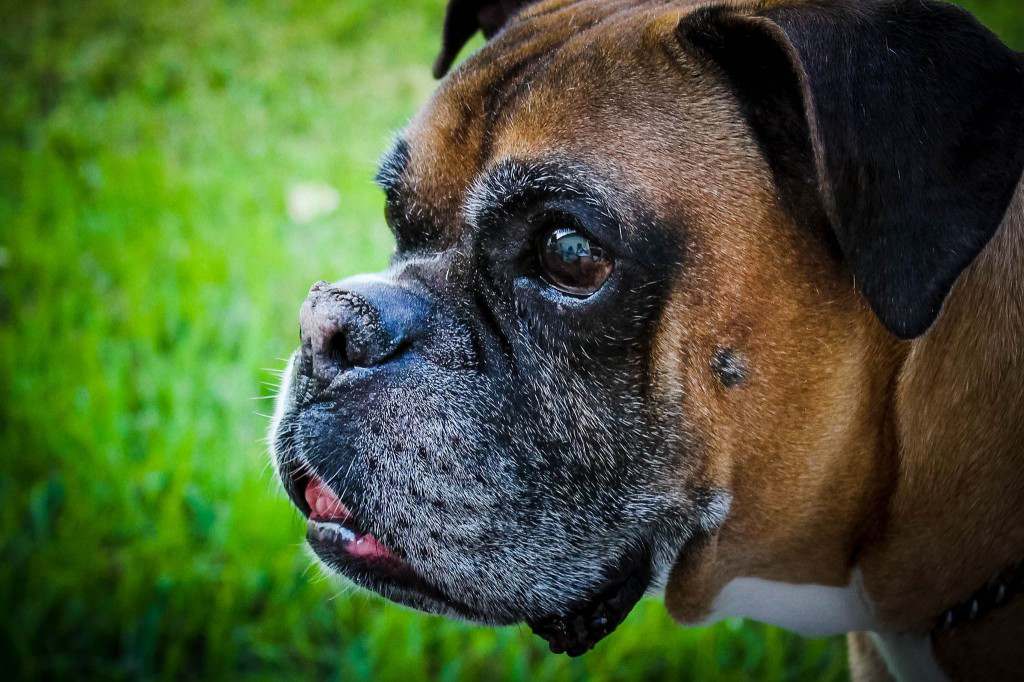 The years have been so good here in my fur-ever home and I would love to see other fur babies have a home-like mine too. I hear from my other fur friends that some of them came from shelters too and they are so happy to be in their fur-ever home. I'm 15 years old now and its harder to get around and I like to nap a lot. But I know I am safe and there is food in my bowl when I'm hungry. I don't have to worry about anything but enjoying life with Mom and Dad and having fun!
Please check your area shelter for your next pet or your local rescue like Florida Boxer Rescue. There are many rescues out there who are breed-specific.
Friends Fur-ever,
Ernest T. Bass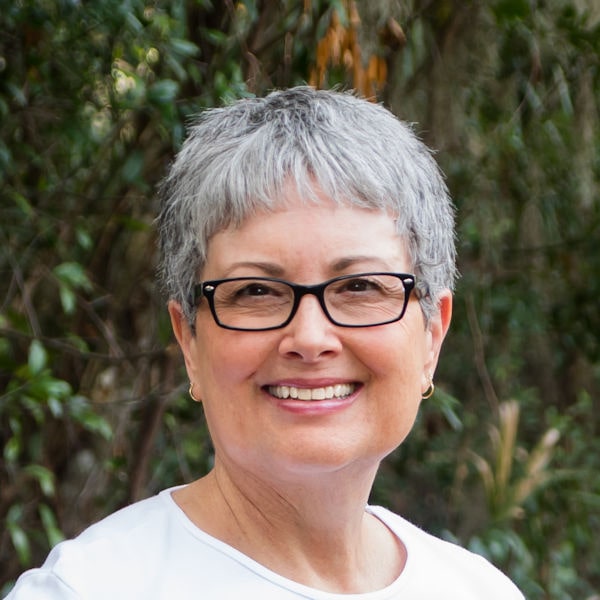 I'm just a country girl loving my geeky life with my wonderful husband, always taking pictures, getting my hands dirty in the garden, being crafty, exploring with travels and enjoying all this on a budget. But above all, living my faith as a child of God!
Read more about me and check out my media kit. Our Privacy Policy