My Favorite Cookies with Ernest T. Bass
This post may contain affiliate links that I receive commissions from purchases made. Click HERE for my disclosure statement. 
Ernest T. Bass (pooch guest poster), here again, to talk to you about one of my favorite things.
Wanting to make some dog treats for a gift or for your own pooch? Here is a recipe tried and loved by Mr. Ernest T. Bass himself.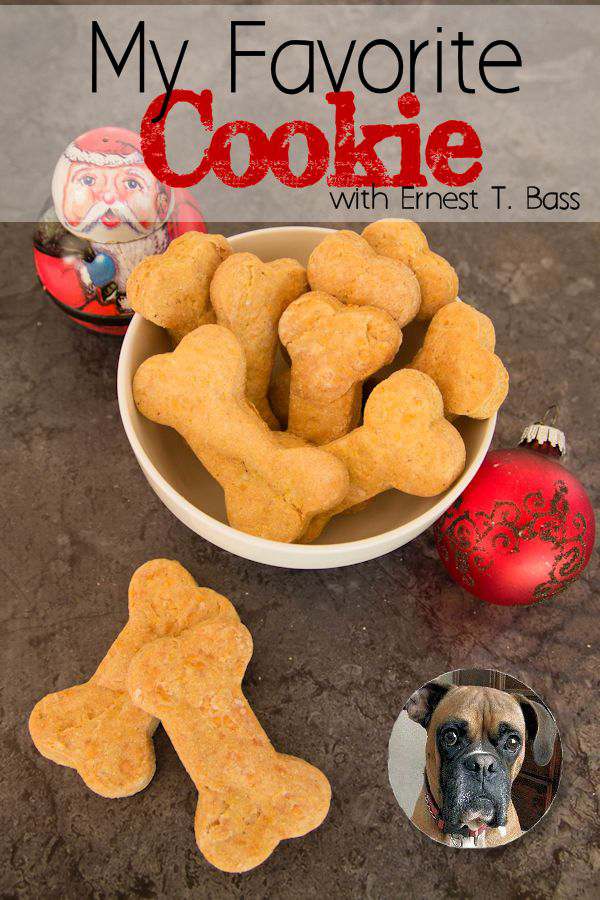 Even though I am a dog, and a fine handsome one if I do say so myself, I do enjoy this time of the year. I'm not real happy when mom brings out all those boxes and then there is stuff all over the place because it makes me nervous. I'm not allowed to go near that big tall thing in the living room because when I touch it, sometimes things fall off and I get in trouble. But, my favorite part of this time of the year is when mom makes my favorite cookies.
Let me tell you that these are the best cookies ever for fur babies and I wish mom would make them more often. She really needs to because they are better for my handsome body and not full of stuff I don't need and my sensitive stomach doesn't like.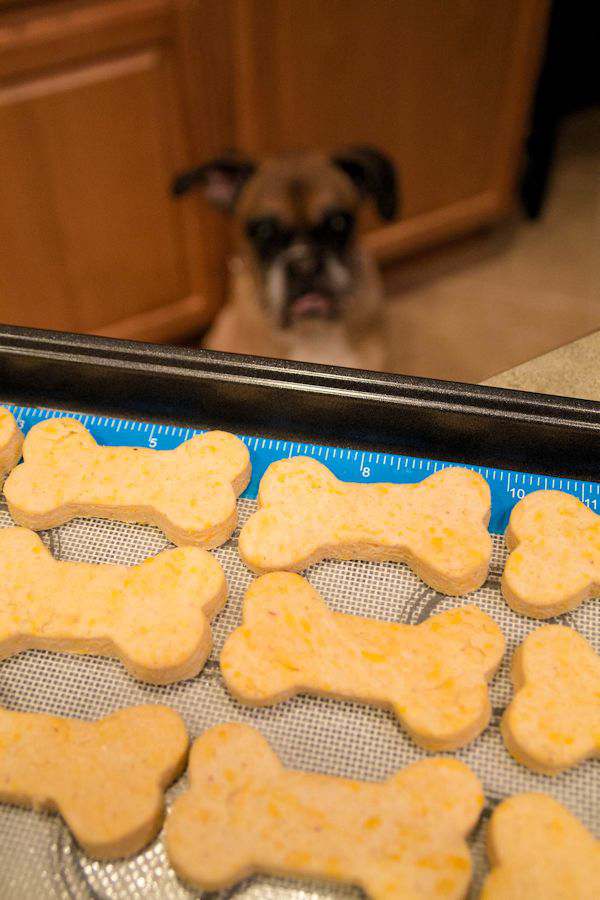 Of course, I had to supervise while mom made the cookies. I wasn't allowed to come into the kitchen, but I could see what was going on in the area I am allowed to be in. There are too many rules in this place for fur babies.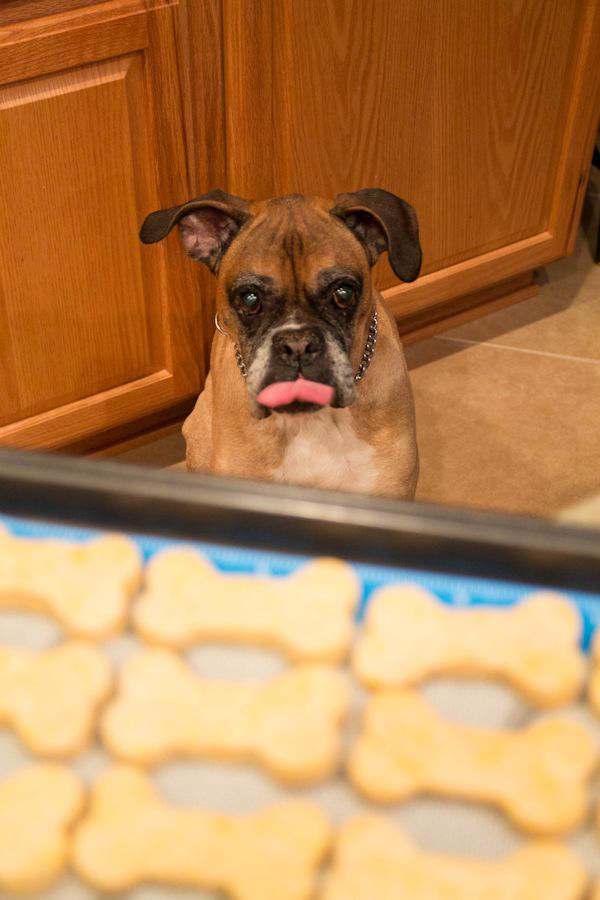 I just couldn't wait until I could have one of those crunchy, beefy, chewy, cheesy treats!!
As mom was making the cookies, she told me it would be a really good idea to take some of them down to the neighbors who love to give the neighborhood fur babies treats when they walk by. I love walking that way on our walks. They love me a lot. Well, I mean, who wouldn't love this handsome specimen of a boxer!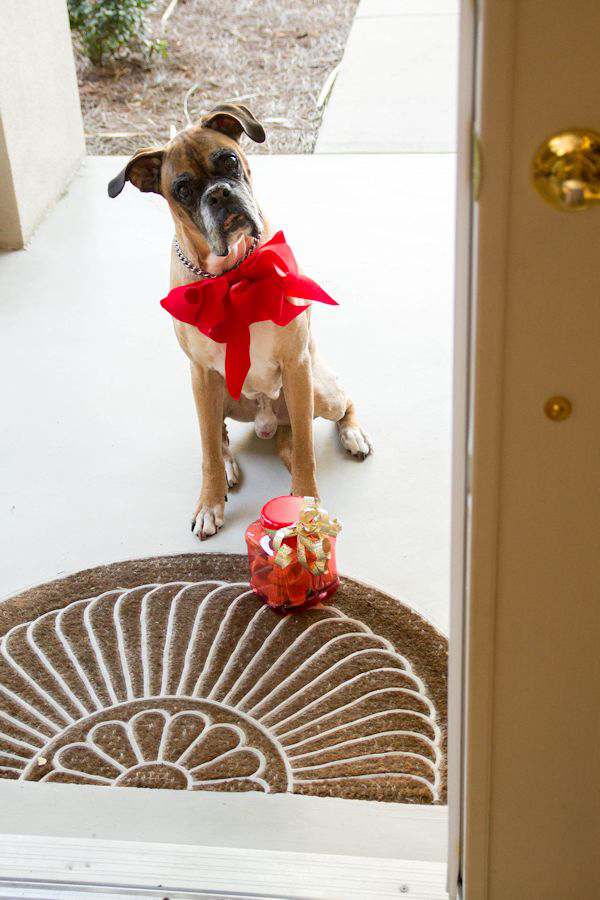 How embarrassing that she made me dress up for the occasion!
I did get a few extra special treats that day when we dropped off the cookies to the neighbors, so that made up for that outfit she made me wear. Lots of hugs, rubs, and somehow Mr. Neighbor dropped some turkey on the floor and I didn't hesitate to grab it. I didn't tell mom either.
While mom was taking pictures of my cookies, I just couldn't wait One more minute and grabbed one really quick. I got in trouble and had to leave the area. But I got a cookie out of it!! So it was worth it.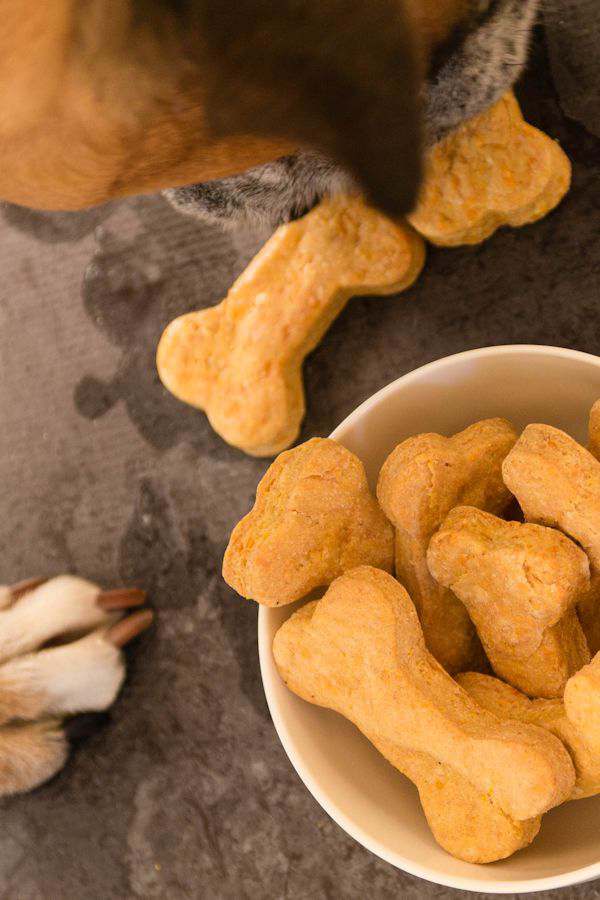 Don't forget your fur babies this season with a gift of cookies!!
Cheesy Chews Dog Treats
Your dog will love you forever with these yummy dog treats
Ingredients
4

cups

whole wheat flour

1

cup

cornmeal

5

tbsp

melted butter

1

can beef broth

1 1/2

cup

cheddar cheese
Instructions
Mix all ingredients and knead. Roll out about 1/4 inch thick and use cookie cutters for any shape.

Bake for 30 – 40 minutes at 350 degrees.
Like this recipe? Don't forget to share!
Follow me at @tammy1999
Related Posts:
Friends Fur-ever and Merry Christmas,
Ernest T. Bass
* * * *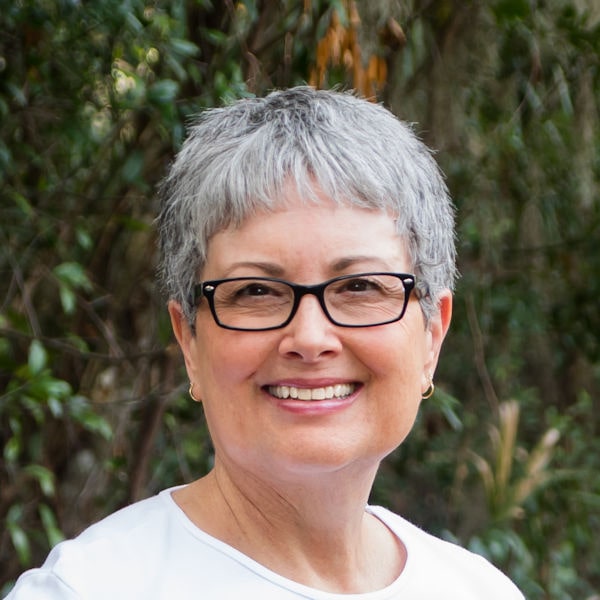 I'm just a country girl loving my geeky life with my wonderful husband, always taking pictures, getting my hands dirty in the garden, being crafty, exploring with travels and enjoying all this on a budget. But above all, living my faith as a child of God!
Read more about me and check out my media kit. Our Privacy Policy