My Favorite Kitchen Tools Under $20
This post may contain affiliate links that I receive commissions from purchases made. Click HERE for my disclosure statement. 
If you cook a lot but don't want to spend a ton, then check out the list of my favorite kitchen tools for under $20.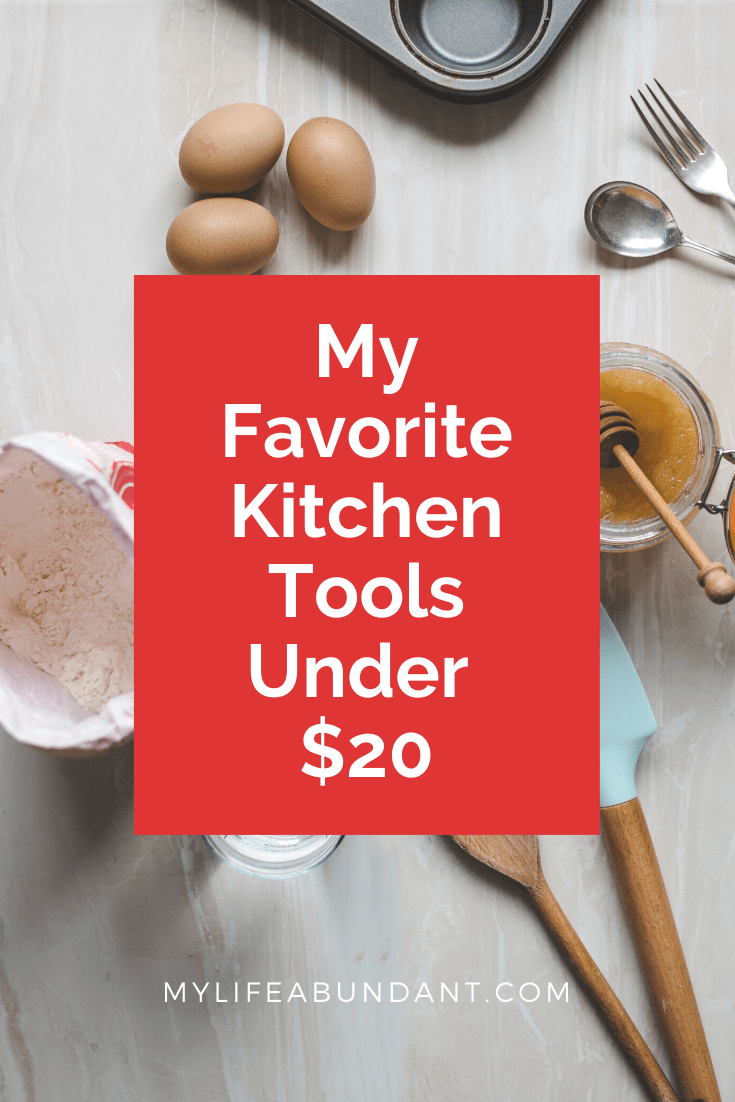 I would love to have the best and greatest kitchen tools when I cook, but lets be real. I don't have hundreds of dollars to spend on items to cook with. But I have found really good kitchen tools for under $20 that I use often. If you are needing to replace or add to your tools, needing a wedding gift, helping out a new homeowner or new cook, take a look at this list of kitchen tools that won't break the bank.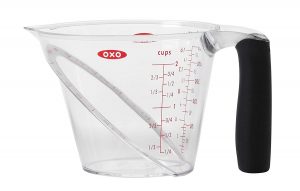 I have to admit that this OXO 2 cup measuring cup is my favorite kitchen tool. My son told me about this one. Being able to look down in the cup and see how much you need is so much easier. There is also a 3 piece OXO measuring cup set with 4, 2, and 1 cups available for under $20.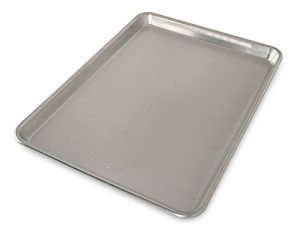 A baker's half sheet pan is another must-have essential in the home. And I have several with one almost black from being used so much over the years. There are non-stick versions, but I prefer the aluminum commercial grade. Don't forget the non-stick cooling rack which is great for baking cookies.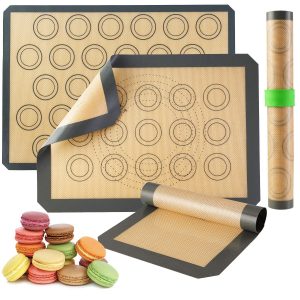 My next favorite "love" item is silicone baking sheets. Perfect for making cookies with the circles already on the sheets to space evenly. They wash up nicely and store easily when you roll them up. Goes perfectly with the baker's half sheet pans.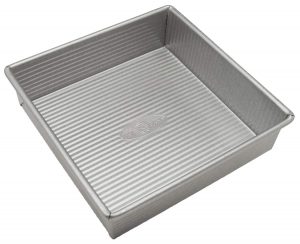 If you purchase any baking pan, get an 8 x 8 pan. Great for brownies and basically anything else you want to bake. Nothing sticks to this pan and there are several other sizes by USA Pan, like this cookie sheet.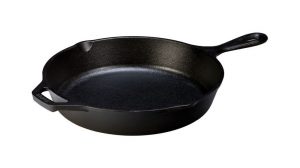 When I said the measuring cup was my favorite kitchen tool, I think I may have lied. I would have to say my 10″ Lodge skillet is a close tie. It's a tool you may never have to buy again. I will use this skillet on the BBQ grill or when we go camping. It's versatile to use on the stove and in the oven. Follow the instructions on how to keep it clean, and it will last forever. Check my skillet recipes for inspiration.


A basic whisk is perfect for stirring so many different wet and dry ingredients together. I also use silicone-covered whisks with my non-stick pots and pans. There are so many sizes of whisks, but I've found the 9″ size fits nicely in my hand and is the most versatile.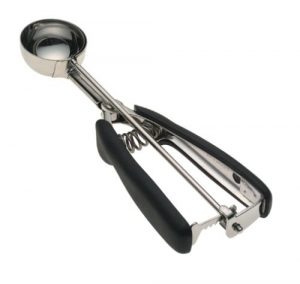 If you are a cookie maker, you must have a good scoop. Makes all your cookies the same size and I also use this to make meatballs too. I have tried cheaper versions of cookie scoops, but this OXO version is tough enough to scoop up the thickest of cookie doughs and the grip feels nice in your hand.
Measuring cups and spoons are so essential if you bake. I have tried plastic versions and always go back to my stainless steel ones. There is nothing worse than measuring 1 cup of sugar and the plastic handle bends and breaks. Let me just say, that a mess you only want to clean up one time. Stainless steel washes up nicely and lasts. Baking is a science, and measuring correctly will make or break a good recipe.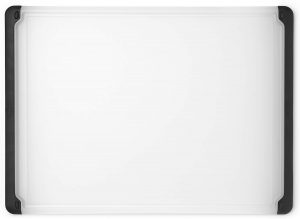 A cutting board with grips will make any cutting job easier and safer. They don't slip while you have a sharp knife in your hand and are dishwasher safe. I love the smaller version for cutting tomatoes, fruit, and other smaller jobs.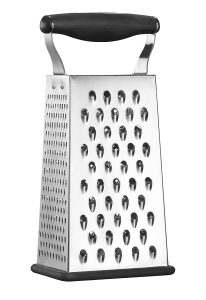 A versatile grater with 4 different sizes is perfect for any kitchen. The non-slip and nice padded handle makes the job easier. I prefer to buy blocks of cheese instead of the already shredded version, but there is so much more to grate than cheese with this grader while cooking.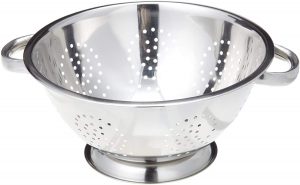 If you cook pasta, then you must have a colander in your kitchen. I use this stainless steel one the most but have a smaller one to drain a can of veggies.
Enjoy,
Tammy
* * * *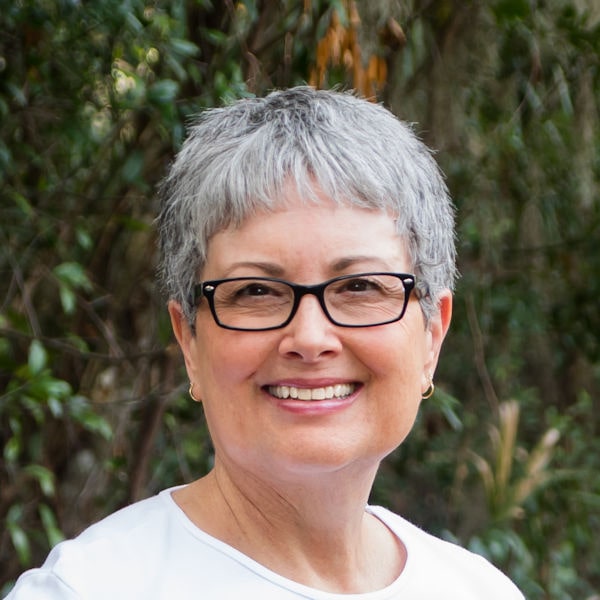 I'm just a country girl loving my geeky life with my wonderful husband, always taking pictures, getting my hands dirty in the garden, being crafty, exploring with travels and enjoying all this on a budget. But above all, living my faith as a child of God!
Read more about me and check out my media kit. Our Privacy Policy