Ideas for Organizing Family Memories
This post may contain affiliate links that I receive commissions from purchases made. Click HERE for my disclosure statement. 
Ideas for organizing your family memories for the next generation to cherish and love. Spending just a little time organizing those family memories will allow you to get the most out of those family memories in years to come.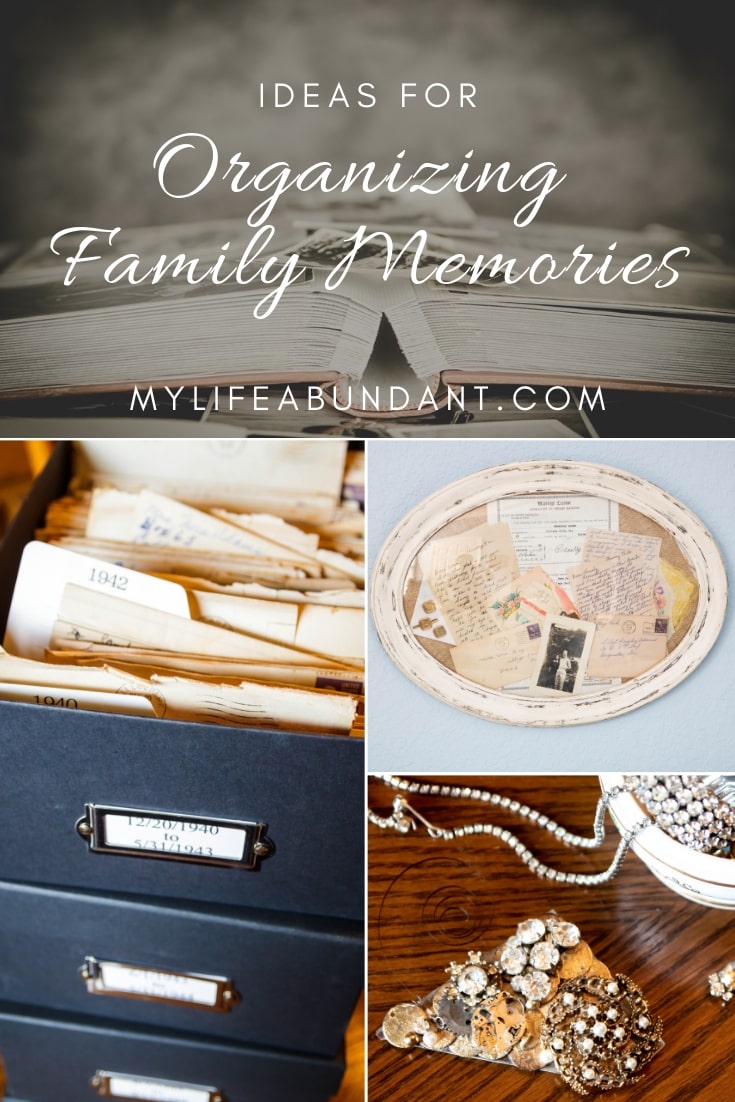 There are so many memories we cherish and save in our lives. Our children's schoolwork, accomplishments over the years in our work and school, military memorabilia, grandparents' items, and let's not forget all the family memories and pictures we accumulate over the years.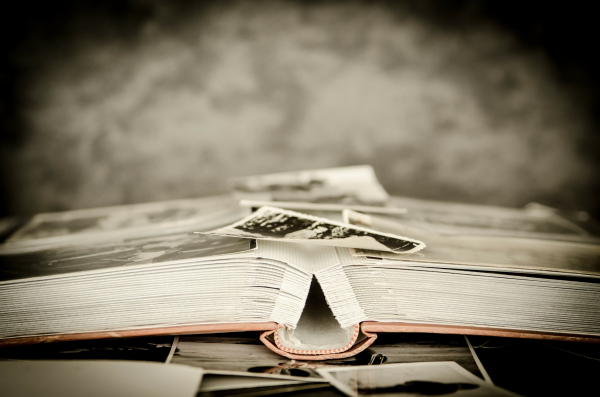 Memory Pictures
Pictures are easy to store today with all the cloud and backup services we have. I have many pictures on external hard drives but thought that may not be the perfect solution and now have Carbonite to back up all my pictures, videos, and everything else on my computer's hard drive. I've had my computer crash before and ever since then I had some source of backup. Too many memories and hard word to lose in a flash.
Photobooks/albums are a great idea for all the pictures taken during the year and they make great gifts for the grandparents too. I also have scrapbooks I have made using the process called digital scrapbooking. Its basically using graphics, pictures and photo editing software to make 12 x 12 pages that I have had printed out or made into photobooks.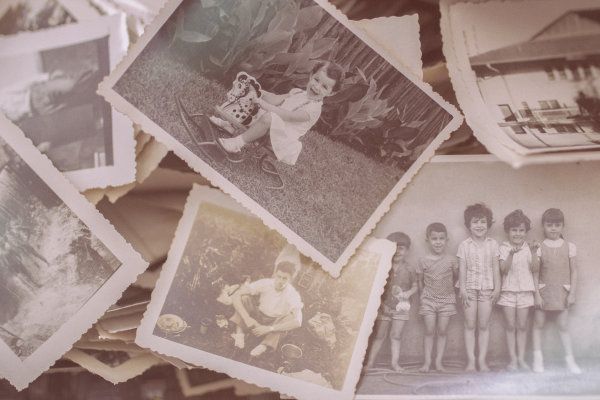 After Mr. G's mother passed away and we were cleaning out her house, we just gathered up all the pictures and memory items we wanted to keep and placed them in large plastic bins until we could decide what to do with all of them. There were so many slides, pictures, and documents that it took years for us to go through and decide what to do with them. If you aren't able to get to organizing items quickly, keep them in plastic bins to keep moisture out. It's important to keep pictures in photo-safe boxes to keep them from fading.
I scanned all the slides and digitized them after Mr. G painstakingly cleaned off each slide with isopropyl alcohol on a q-tip since there was some mold on them. All the boxes of pictures were also scanned. That was a long process but so worth it now since all the pictures are now safe in cloud storage and on DVDs. We gave the original slides and pictures to other family members to enjoy.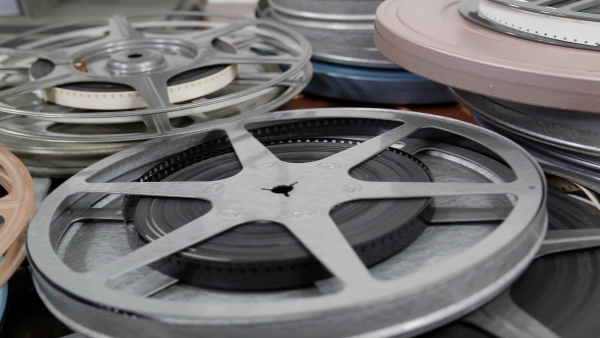 One other job we wanted to do was to transfer all our old 8mm movies to DVDs. I did most myself by playing the movies on an 8mm projector I was able to borrow through a converter box with a mirror (really old technology) to my digital video camera. I was then able to use software to transfer them to DVDs. You can also do this with VCR tapes by using newer converting systems you can do yourself at home.
Don't want to or have time to convert your own? There are also companies out there who do this service for you. We used our local Walgreens to convert some movie reels we didn't have a converter for and was pleasantly surprised at how well they turned out.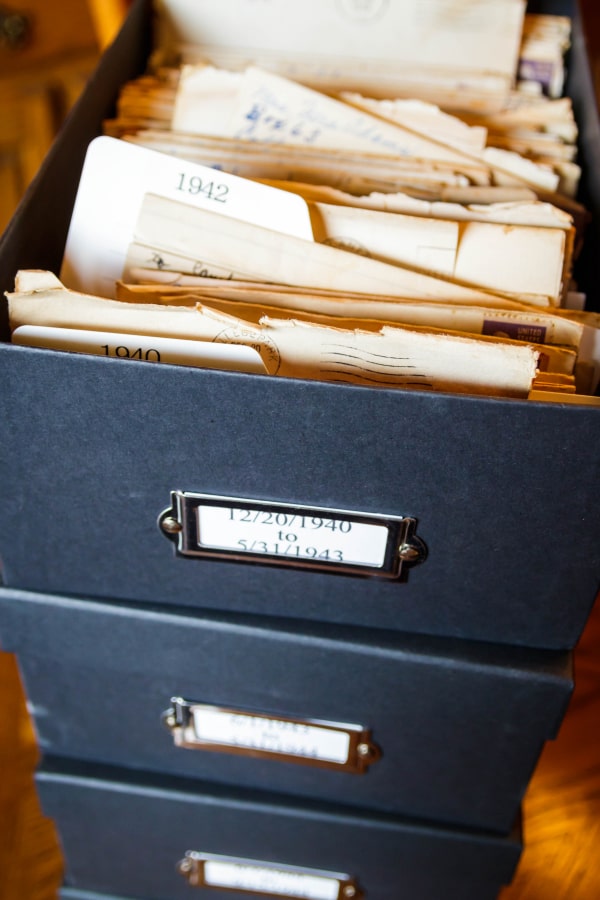 Memory Letters
Mr. G's dad served during WWII and during those years, his parents wrote to each other almost every day. We found all those letters and for weeks, Mr. G read each letter and organized them by date in photo-safe boxes. It was so sweet to read some of those love letters, their memories, and Mr. G's dad's joy when he found out he was going to be a father. Those letters will be cherished forever.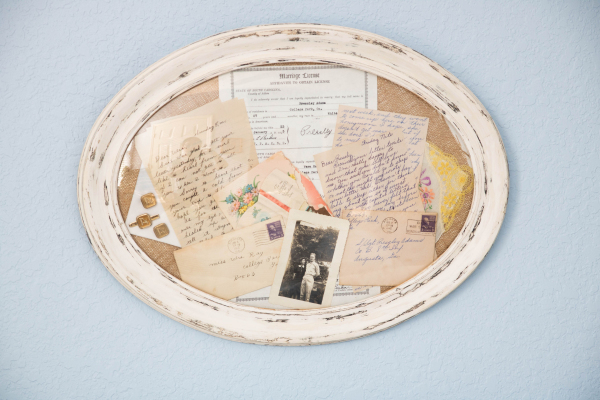 Memory Frame
We wanted to display a couple of those love letters, along with a copy of their marriage certificate, a picture of both of them while he served, a couple of personal items from both parents (one of her hankies and his cufflinks) in a frame we also found while cleaning out their home. The frame has a beveled piece of glass in perfect shape which is impossible to find today but the frame was needing some serious help. But, with a little bit of elbow grease and new paint, it turned out beautifully.
We used foam board for the base, burlap over that, and use small applique pins and glue dots to hold everything to the board. It now hangs over the guest bed.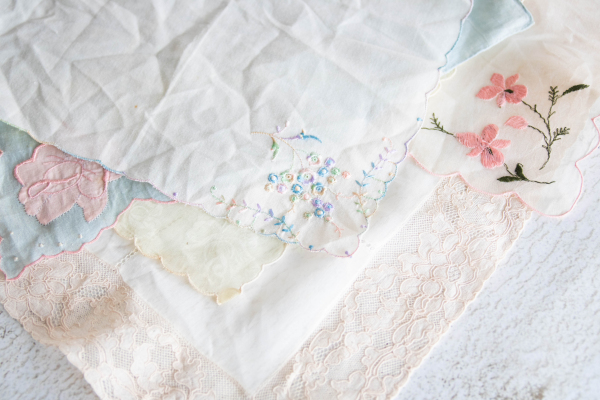 I also found some very delicate hankies that I soon hope will display in wooden hoops on the wall. I can just imagine Mr. G's mom keeping one of those delicate hankies in her purse or pocket all the time.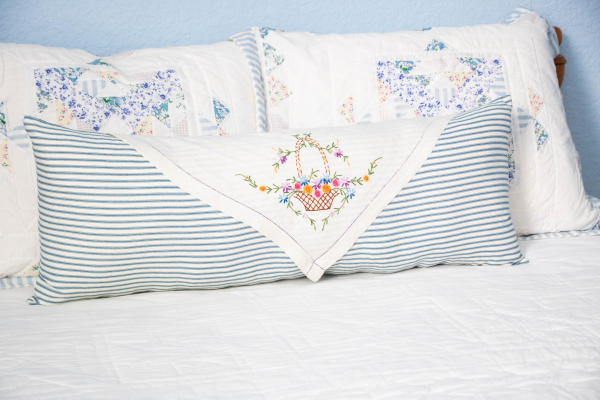 Memory Pillow
I have many embroidered table cloths and pillowcases from my grandmothers that I am starting to make pillows out of. All of them have some kind of stain or hole in them and can't be used as table clothes anymore. So why not make pillows out of them. You can find these embroidered beauties in flea markets to make your own. I used ticking fabric for the actual pillow, but feed sacks would also make a great material choice. I will be able to make 3 more pillows from that table cloth since the same embroidery pattern was on all 4 corners for other family members.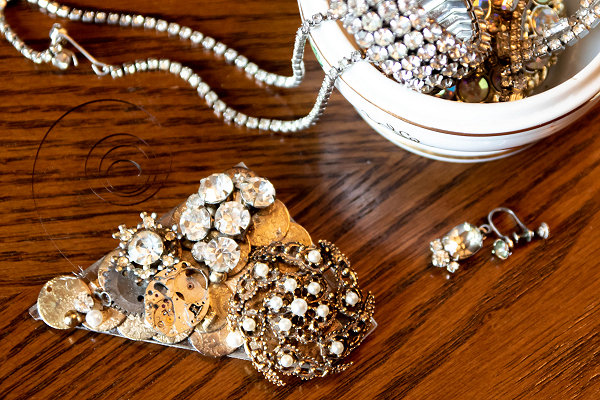 Memory Jewelry
My favorite pieces I have are my grandmother's old rhinestone jewelry. I use to play with them all the time when I was a little girl. That rhinestone stretch bracelet is still beautiful today. I was so happy when my mom gave me all those jewelry pieces after they cleaned out their mom's home. There were several broken pieces, old watches, and single pieces that my aunt took and made brooches with as shown in the picture above. It's such a beautiful and unique piece to wear.
Related Post:
What is your favorite family memory item you have?
Enjoy,
Tammy
* * * *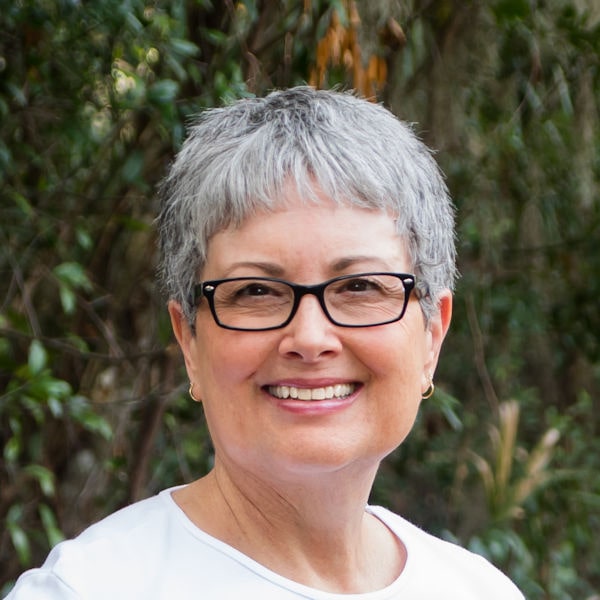 I'm just a country girl loving my geeky life with my wonderful husband, always taking pictures, getting my hands dirty in the garden, being crafty, exploring with travels and enjoying all this on a budget. But above all, living my faith as a child of God!
Read more about me and check out my media kit. Our Privacy Policy