This post may contain affiliate links that I receive commissions from purchases made. Click HERE for my disclosure statement. 
Learn how to attract bees, hummingbirds, and butterflies to your landscaping with nectar-rich plants.
I love watching bees buzzing around from flower to flower and trying to figure out how butterflies can fly with those delicate tissue-thin wings. Nature at its finest for sure. Its so easy to attract pollinating insects, such as bees, hummingbirds, and butterflies to come to our gardens to help our plants reproduce. Here are a few steps to follow.
Plant Nectar Rich Flowers
This is so easy to do, but the most important way to attract pollinating insects to your garden is by using nectar-rich flowers. I go to my local garden center and look for Monrovia flowering plants which are always colorful and healthy for my garden, landscaping, and containers. Having strong healthy plants to start out with will help them adjust to their new surroundings.
What plants should you use? Check to see what butterflies are local to your area and then see what plants they prefer. Butterflies are attracted by sweet, pungent-smelling flowers that are orange, yellow, pink, purple, and red. The deep-throated flowers are great for hummingbirds, such as petunias, sage, and verbena. My favs to plant to attract butterflies are pentas, porterweed, salvia, lantana, and purple coneflowers. Try planting plants that flower different times of the season. This will ensure your nectar-loving insects will have food at all times.
You can plant a few plants in several different areas in your landscaping. I have them in large containers positioned several places around my home since I don't have a large yard.  For those of you who live in apartments, pots are a perfect solution to enjoy butterflies in your area. I have an area that doesn't receive much water from the sprinkler system, so I planted lantana, plumbago, and milkweed there. The pop of color there is just beautiful and a constant swarm of butterflies and bees.
Plant Food and Water
When butterflies lay their eggs, they look for host plants their larvae will enjoy eating once they hatch. Depending on the species, you will need to check to see what your area host plants are. Monarchs love milkweed which is really easy to grow. I usually put it in the back of my other flowers since there is usually nothing left after the caterpillars make a meal out it. Other great plant choices are certain herbs, such as fennel, parsley, and dill.
I provide a butterfly feeder that holds sugar water for them to drink. The plastic pot scrubber (picture above) gives them something to perch on while drinking or you can also use a small sponge or small stones. I've also put half an orange or old banana peel in there. They also love muddy puddles.
Provide Shelter
Butterflies need to warm up their wings on days which are cool and they love the sun. You will often see them on a flower with their wings stretched out soaking up the warmth. Bushes and trees make great shelter for them to use to perch on.  Butterfly Bush is a perfect example. Depending on the variety, it's nectar-rich and a great place to rest in. Bushes also provide shelter for the cocoons and larva.
Go Organic
NEVER use pesticides around your nectar-rich flowers and plants.  One of the reasons why our bee population has gone down in the past years. I use organic flower food granules around my plants and can be found virtually anywhere now. The more flower heads, the more butterflies, bees, and hummingbirds will stop by.
Encourage Neighbors to Plant Flowers
The more nectar-rich flowers and plants that are around, the more butterflies, hummingbirds, and bees will come by and enjoy. You could offer them some starter plants or bring them by a plant for the new neighbor in town.  The perfect time to offer your expertise on what species are in your area. Also, encourage your neighbors to not use pesticides on their flowers.
By keeping the nectar flowing in your area, the insects will survive and help keep our food supply alive for years to come.
Don't Forget To Pin Me!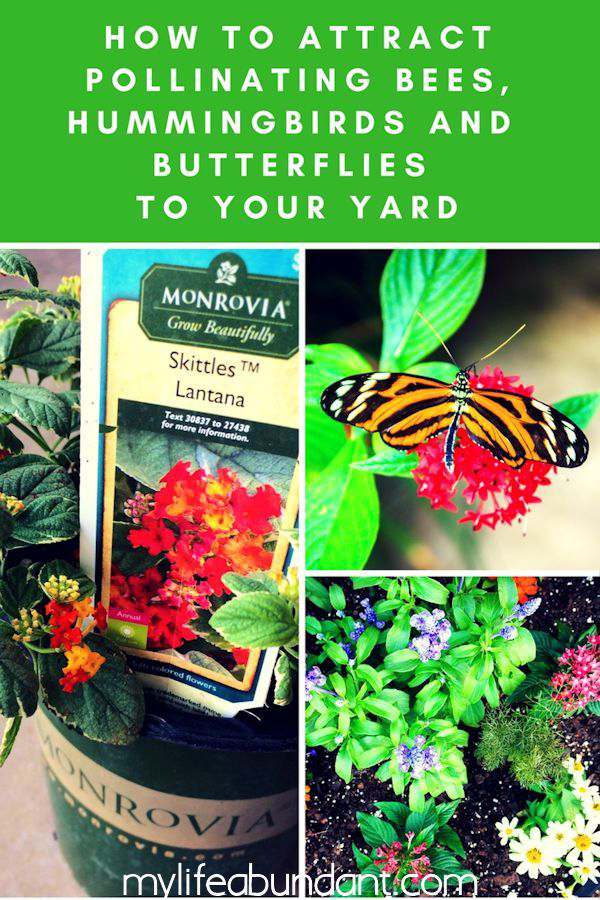 Learn more about Monrovia plants and where you can purchase your "Pop of Color" for your yard at your local garden center. You can also watch this video on how to Plant a Butterfly and Hummingbird Wildflower Garden. Sign up for their newsletter with updates of the latest plants available.
related posts:
Enjoy,
Tammy
* * * *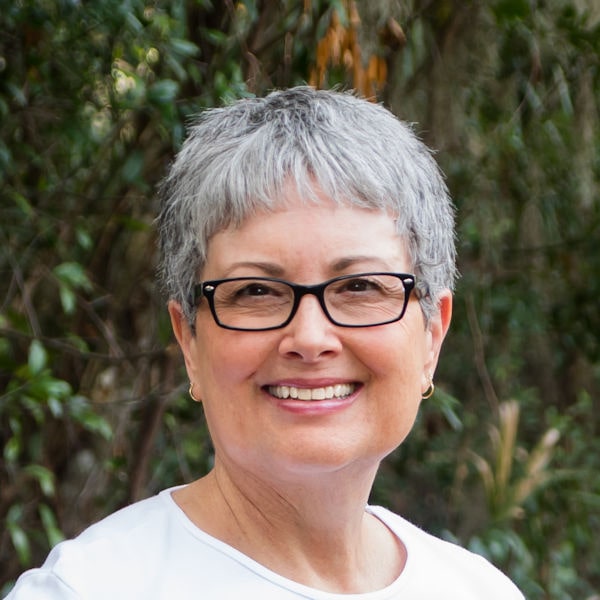 I'm just a country girl loving my geeky life with my wonderful husband, always taking pictures, getting my hands dirty in the garden, being crafty, exploring with travels and enjoying all this on a budget. But above all, living my faith as a child of God!
Read more about me and check out my media kit. Our Privacy Policy