Flourless Peanut Butter Chocolate Chip Cookies
An easy peanut butter cookie recipe the whole family will enjoy and never know there isn't any flour in them.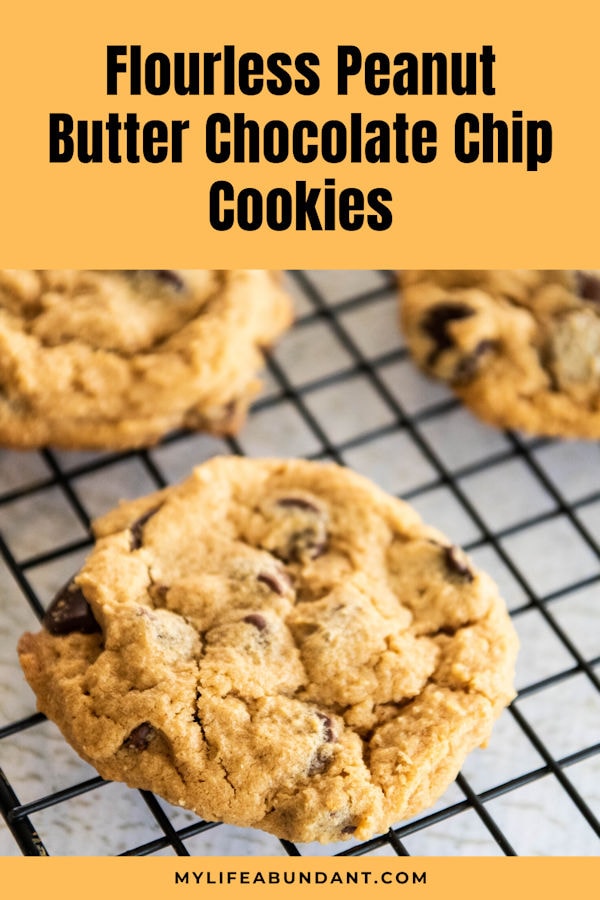 I love baking cookies for Mr. G, my very own cookie monster, especially his favorite Peanut Butter cookies. 
We have both been eating less and less white flour, but we do love something sweet now and again. And these cookies really fit the bill of no flour and are really easy to make. If you are looking for a gluten-free sweet cookie, try these. Even if you aren't concerned about gluten in your food, you will still love these.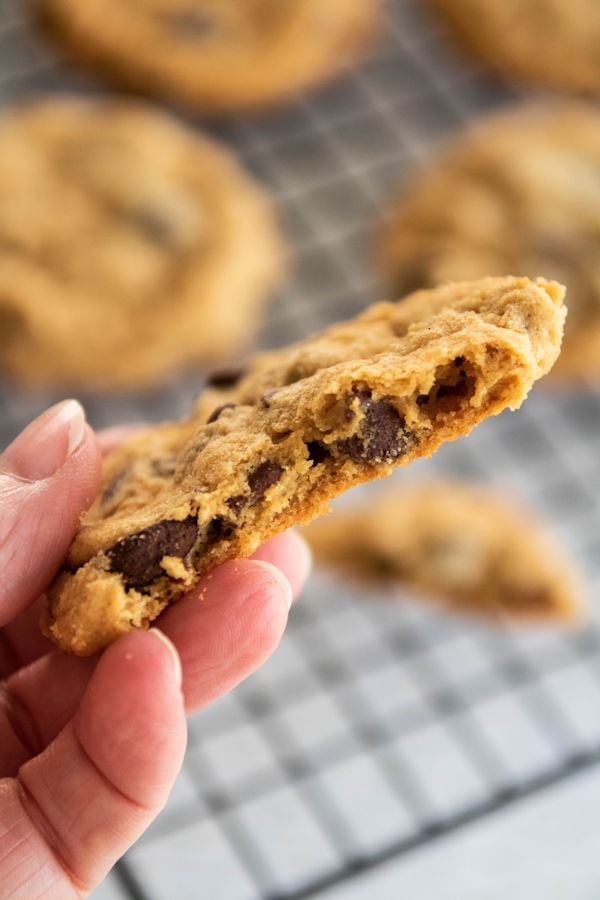 The dough is rather thick, but using a cookie scoop makes it so easy to place on a cookie sheet lined with a silicone baking mat. After I lay them out on the cookie sheet, I take a measuring cup I used to make the recipe and flatten the cookies just a bit. It will help them flatten nicely.
You must let these cool completely on a cooling rack before storing them or they will crumble and fall apart. I found that out the hard way the first time I made these because I just had to have a bite and the whole cookie fell apart.
These cookies are so nice and chewy instead of being crunchy like the average peanut butter cookie recipe. I am not a fan of peanut butter cookies, but these are so good. Especially with the dark chocolate chips in them. I get my dark chocolate chips from Aldis which has 62% cocoa in them. It helps tame down the sweetness of the cookie.
This recipe will surely satisfy your family's cookie monsters.
you may also like:
Enjoy,
Tammy
* * * *